After sliding into the bowl picture with a 6-6 record, the Baylor football players weren't real particular about where they were headed.
Memphis' Liberty Bowl would have been a great place to spend New Year's Eve. Phoenix's Cheez-It Bowl would have also been a fine destination even though the Bears were there two years ago when they beat Boise State, 31-12, when it was called the Cactus Bowl.
But the Bears are thrilled to be headed to the Texas Bowl, especially the seniors who grew up in the Houston area. Baylor will face Vanderbilt at 8 p.m. Dec. 27.
"Obviously, the whole team is excited about going to Houston," said Baylor offensive lineman Blake Blackmar, who graduated from Clear Lake High School. "It's a big city, a lot of the guys on the team are from there. Being from Houston myself, it's kind of special to be able to play your last game there. I went to Texans games with my dad growing up, been in the stadium a lot. It's a great stadium."
The 18 Houston-area Baylor players have been ribbing the Dallas-area players about which of Texas' major cities is the best. To Blackmar, it's not even a debate.
"We're the best city in America, and we want to represent it well," Blackmar said. "It's such a big melting pot of people and cultures, and it's a very distinctive culture. And of course we're definitely better than Dallas. So we've got that over the half of the team that's from that area. It's just a Houston pride thing, we take it very seriously."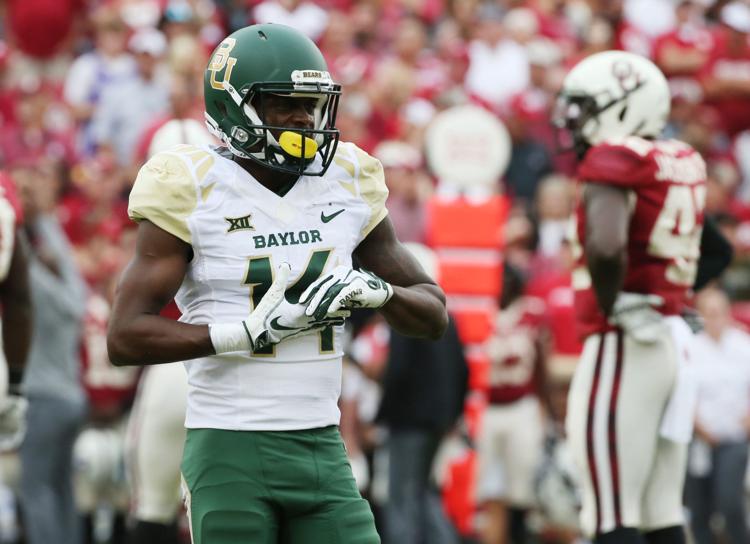 After missing a bowl last year with a 1-11 record, making it back to the postseason is a major step forward for Matt Rhule's second-year program. The Bears had reached a bowl for a school-record seven straight seasons before last year, so a return is welcome.
"Most of my Baylor career I've been to a bowl game, so not going to one was pretty weird," said Baylor defensive lineman Ira Lewis, a senior from Houston Lamar. "You're used to practicing, you're used to those extra reps. Going home made me realize the next season we need to go back to a bowl game, and that's what we did."
Not only is a bowl game a reward for college football teams, it helps them prepare for the next season. The practices leading up to the bowl give teams extra time to transition into spring drills. It's especially beneficial for the younger players because they can get more reps in practice.
With the new NCAA redshirt rule that allows players to participate in up to four games without burning their redshirt, the bowl game can give them a chance to play in a highly visible atmosphere.
Freshman punter Isaac Powers will get a shot to see his first action after senior Drew Galitz tore his ACL in Baylor's regular season-ending 35-24 win over Texas Tech on Nov. 24.
"Because of the position we (the older players) are in now we haven't been practicing a lot lately, so the young kids have been getting more time and have been getting looked at and being evaluated with these coaches," said Baylor senior receiver Chris Platt. "I feel like it's a good opportunity for them."
Lewis has already seen the impact the extra bowl practices have had on his fellow members of the defensive line.
"I think Bravvion Roy is making huge strides," Lewis said. "He's getting better and better. Young guys like Rob Saulin and Chidi Ogbonnaya, these guys are taking huge steps with mental reps. Getting all these practices and all these reps that they weren't getting in the games earlier in the season, now in a bowl game they'll be ready to play."
Blackmar has witnessed the same impact for Baylor's young offensive players.
"It's huge for younger player development, especially guys that have been on scout team most of the year," Blackmar said. "I think it's a great eye-opening experience for the young guys to really recognize the speed of the game when you step into trying to play like a starter."
With senior receiver Jalen Hurd missing the Texas Bowl following last week's knee surgery, some younger receivers will need to step up. Hurd was named the Big 12 offensive newcomer of the year after making 69 catches for 946 yards and four touchdowns while also rushing for three scores.
"I see Marques Jones and Josh Fleeks, they're two of our inside receivers, so I feel they'll step up in a big way," Platt said. "He (Hurd) has done a lot for us, so I understand completely that he decided not to play in this bowl game. No bad feelings about it. He's been battered and bruised all season, so for him not to be able (to play) is probably pretty bad for him."
The Baylor seniors will have another chance to showcase their skills before NFL scouts.
"To be able to have another game is an absolute blessing just to show the scouts what I can do in the game," Platt said. "When they see the bowls on the schedule, there will be a lot of scouts out there. I feel like being out there with the team at the bowl game will be a good opportunity."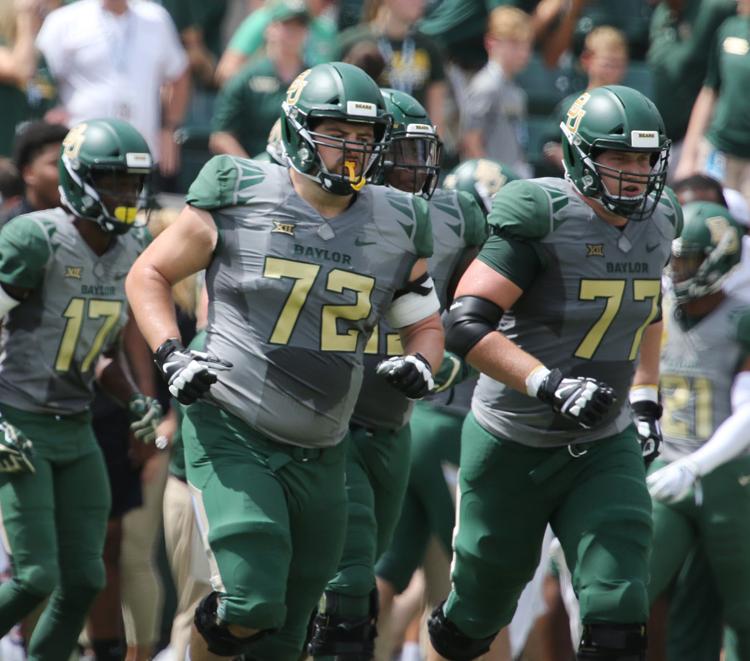 More than anything, the Baylor players are glad to get an opportunity to play one more game together. Having that game in Texas is just a bonus.
"This is the last time that this group of people is going to be together forever," Blackmar said. "It's just one of those things that you really take for granted up until it's this time of the year and it's about to end. We're just all very thankful that we're in this position, that we get to come out here and try and make everyone better and put the best product we can on the field."