LAWRENCE, Kan. — If there was any question whether Baylor would be locked in against last-place Kansas with a Big 12 championship berth already in hand, Matt Rhule's team made a definitive statement within a matter of minutes.
By the Bears' fifth offensive play, they already had two touchdowns.
It only got worse for the Jayhawks as surging Baylor dominated Saturday's regular season finale in every way possible.
The Bears not only romped to a 61-6 win against the overmatched Jayhawks at Memorial Stadium, they showed the College Football Playoff selection committee that they should be ranked higher than No. 9 when the next rankings come out Tuesday.
Baylor (11-1, 8-1) can now turn its complete focus to Oklahoma for Saturday's 11 a.m. Big 12 championship game at AT&T Stadium in Arlington. With a win over the Sooners for the Big 12 title, the Bears would at least earn a spot in the Sugar Bowl for the first time since Jan. 1, 1957, when they beat Tennessee, 13-7.
"Credit it to Coach Rhule, he keeps us focused and our seniors have their head on their shoulders and they lead really well," said Baylor junior running back Trestan Ebner. "They make sure everybody stays focused and know that the next game is the most important game. All week we just focused on this game and said next week will handle itself."
The symmetry of Baylor's remarkable rise couldn't be more clear: In Rhule's 1-11 debut season in 2017, Baylor's only win was a 38-9 decision over Kansas. On Saturday, the Bears sealed an 11-1 regular season with their blowout of the Jayhawks.
"Two years ago, we came here and grinded out a win, and today we looked like a big-time team most of the game," Rhule said. "Over the last two years, the process they've had, the toughness, the grind, the ability to overcome adversity and to shut out distractions, and to go 11-1 in major college football is really hard to do."
With their 11th win, the Bears matched the 2013 and 2014 Big 12 championship teams for the most wins in school history. They can get win No. 12 in the Big 12 championship game or in a bowl game.
Though the Bears have undergone a major transformation as a program since 2017, they know that season is when they began building the foundation for the success they're experiencing now.
"There was so much hurt and downfall during that 1-11 year," said Baylor junior safety Grayland Arnold. "There was so much going on. Mentally it was tough. But now to say 11-1, that's beautiful."
After leaving last week's 24-10 win over Texas with 11:33 remaining following a hit to his head from a Texas defender, Charlie Brewer was back at quarterback for the Bears. With Brewer hitting 13 of 25 passes for 182 yards and a touchdown in the first half, the Bears opened up a 34-0 lead.
Rhule protected Brewer by designing most of the quarterback running plays for backup Gerry Bohanon, who made spot appearances throughout the first half before playing the second half with the game well in hand for the Bears.
"We started off really fast the first quarter, and it was really good," Brewer said. "I think we were starting too slowly, and to play a little bit better at the beginning of games is important. The plan was to get it into the playmakers' hands, and I thought we did that."
Baylor's Big 12-leading defense looked as dominant as ever as the Jayhawks (3-9, 1-8) finished with 280 yards. Arnold, Henry Black, Blake Lynch and Zeke Brown intercepted passes, and special teams were also opportunistic as Ross Matiscik and JT Woods recovered fumbled punts as the Bears forced a season-high six turnovers.
"Every bit of the success we have had is because of the players," Rhule said. "(Baylor defensive coach) Joey McGuire has done an amazing job, it's all he coaches and talks about. You only create turnovers when you're confident you can do your job. As these guys get more confident they see more things. We've got some ballhawks."
The Jayhawks (3-9, 1-8) showed some promise on their first drive as they moved 52 yards to the 23 before Baylor defensive lineman Bravvion Roy sacked Carter Stanley for a four-yard loss on third down. Facing fourth-and-11, Roy put heavy pressure on Stanley again as he missed the pass.
Baylor's offense rolled from its first snap as John Lovett broke off a 30-yard gain around the right side. Brewer hit Josh Fleeks for 11 yards and then spotted Denzel Mims wide open over the middle for 26 yards to the 6.
Bohanon stepped in on the next play and ran up the middle for the six-yard touchdown to give the Bears a 7-0 lead with 8:47 left in the first quarter.
With Kansas' offense failing to move on its second drive, the Bears got great field position at their own 49 after Kyle Thompson shanked a 17-yard punt.
Brewer went deep to Tyquan Thornton who raced past Kansas' Bryce Torneden for a 51-yard touchdown to give the Bears a quick 14-0 lead with 6:48 left in the first quarter.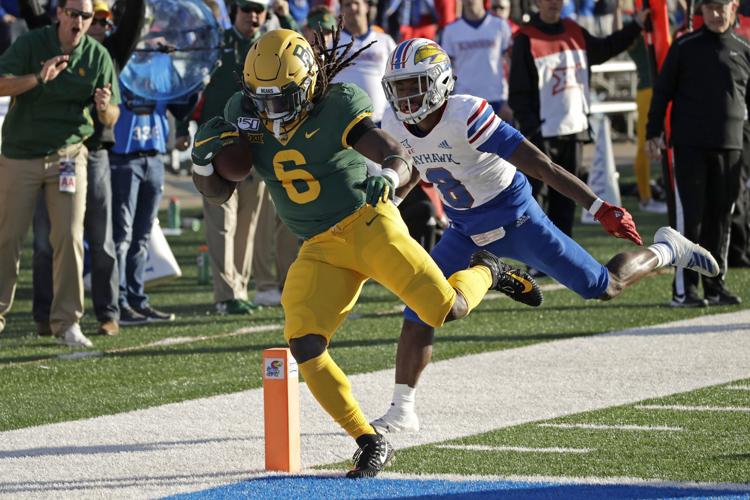 The Jayhawks made it a little tougher for the Bears to score on their next drive as it took them nine plays to move 75 yards. But the result was the same as JaMycal Hasty popped through the right side for a 13-yard touchdown to push Baylor's lead to 21-0 with 1:08 left in the first quarter.
Trying to get any offense established, the Jayhawks decided to go for it on fourth-and-one at their own 41. But Baylor linebacker Terrel Bernard stopped Pooka Williams for no gain.
After picking up a pair of first downs to the 5, Baylor missed a shot to score when Mims couldn't hang on to Brewer's second down pass in the end zone. Brewer missed Mims on third down, forcing the Bears to settle for John Mayers' 23-yard field goal to stretch the lead to 24-0 with 10:24 left in the second quarter.
Baylor's special teams delivered when Matiscik recovered Kwamie Lassiter's fumbled punt at Kansas' 30.
Ebner did the rest as he slipped away for 16 yards before faking out a Kansas defender for a 14-yard touchdown run to push Baylor's lead to 31-0 with 5:41 left in the second quarter.
Ebner, who has been hampered by a quadriceps injury, enjoyed a solid day as he carried eight times for 55 yards and made two catches for 35 yards. With Hasty rushing for 92 yards and three touchdowns, the Bears finished with 264 yards rushing despite Lovett going out early.
"Ever since the injury happened, it's just been an uphill battle," Ebner said. "We knew early this week that I was starting to feel better. Coach Rhule said he was going to use me and he needed me. It felt good that I was able to go. With our line, we were able to do a lot of things to get to the second level."
With Thompson pinning the Bears near their own goal on a pair of punts, they didn't score as easily as the second quarter progressed. But Black's interception and 20-yard return to the Jayhawks' 20 set up Mayers' 23-yard field goal that gave the Bears a 34-0 halftime lead.
With Brewer resting in the second half, Bohanon took command of Baylor's offense and guided a seven-play, 75-yard drive on the first drive of the second half that ended with Hasty's 19-yard touchdown run.
The Bears came up with two more third-quarter interceptions as Arnold pulled in his sixth of the season and Lynch got his second. After Lynch's 34-yard return to the 16, Hasty found an opening up the middle for an eight-yard touchdown to extend Baylor's lead to 48-0 with 5:59 left in the third quarter.
With Baylor's starters out of the game, the Jayhawks scored their only touchdown on Manny Miles' 11-yard pass to Andrew Parchment with 1:29 left in the third quarter. The Baylor starters wanted to come back in to get their first shutout of the season.
"Even when they were getting close to scoring their first touchdown, we were like put us back in," Arnold said. "But it was still good to see the young guys get in there and play."
Baylor freshman running back Qualan Jones and quarterback Jacob Zeno ran for touchdowns in the fourth quarter to complete the blowout.
Now the Bears can finally start thinking about their rematch against the Sooners.
"It will be a great opportunity and we've earned our way into it," Rhule said. "They're champions. It will be a great week. But I told them let's enjoy getting 11 wins because it's hard to do."
---
Baylor football at Kansas
Baylor at Kansas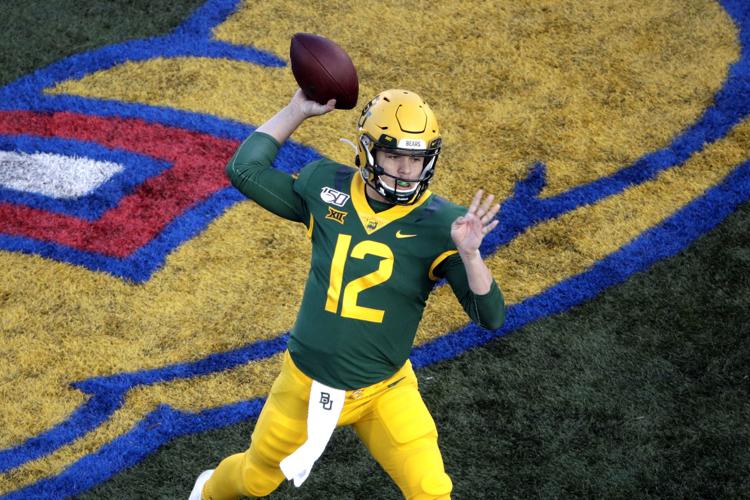 Baylor at Kansas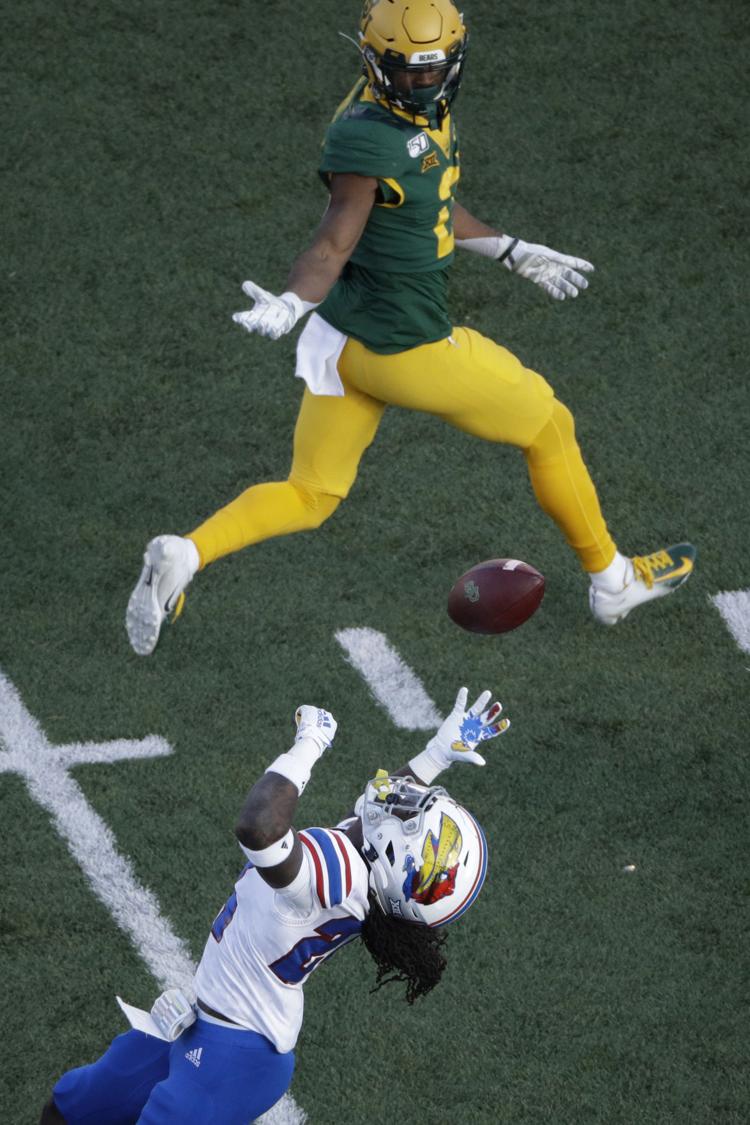 Baylor at Kansas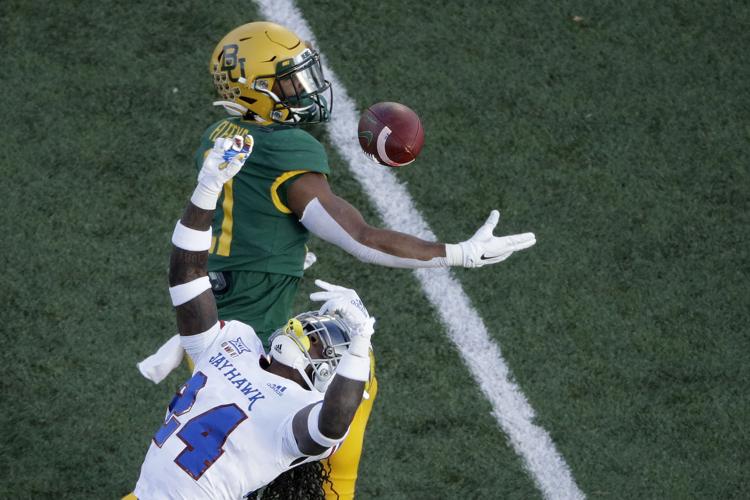 Baylor at Kansas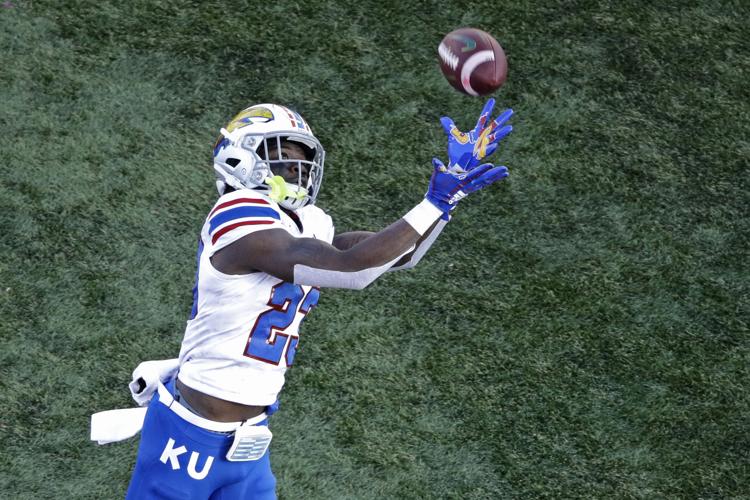 Baylor at Kansas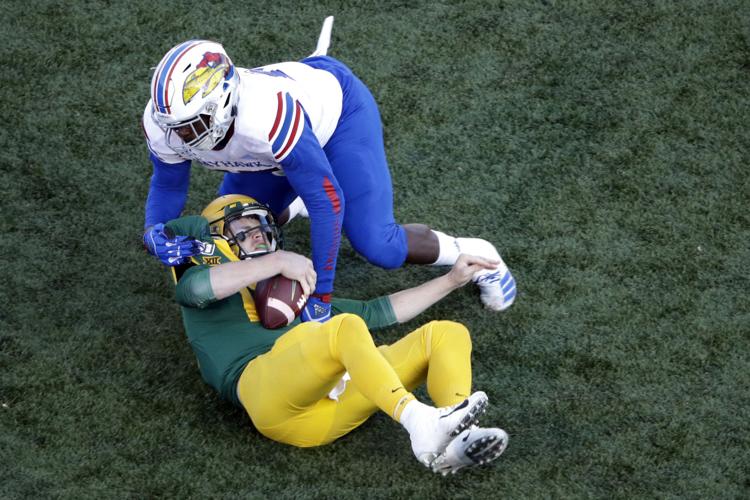 Baylor at Kansas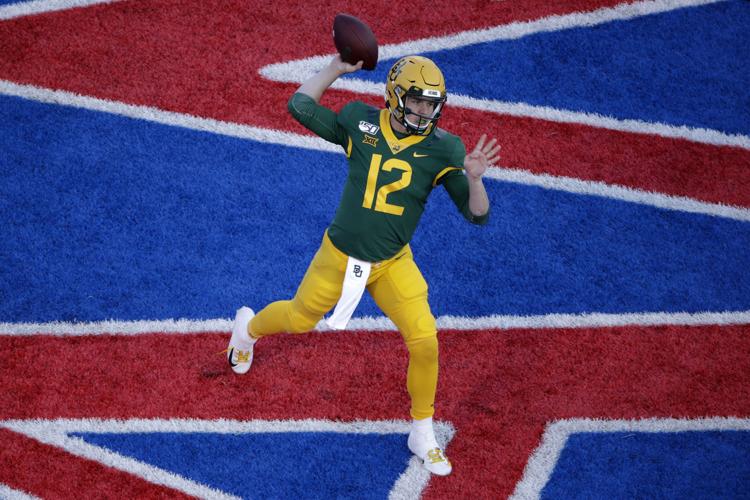 Baylor at Kansas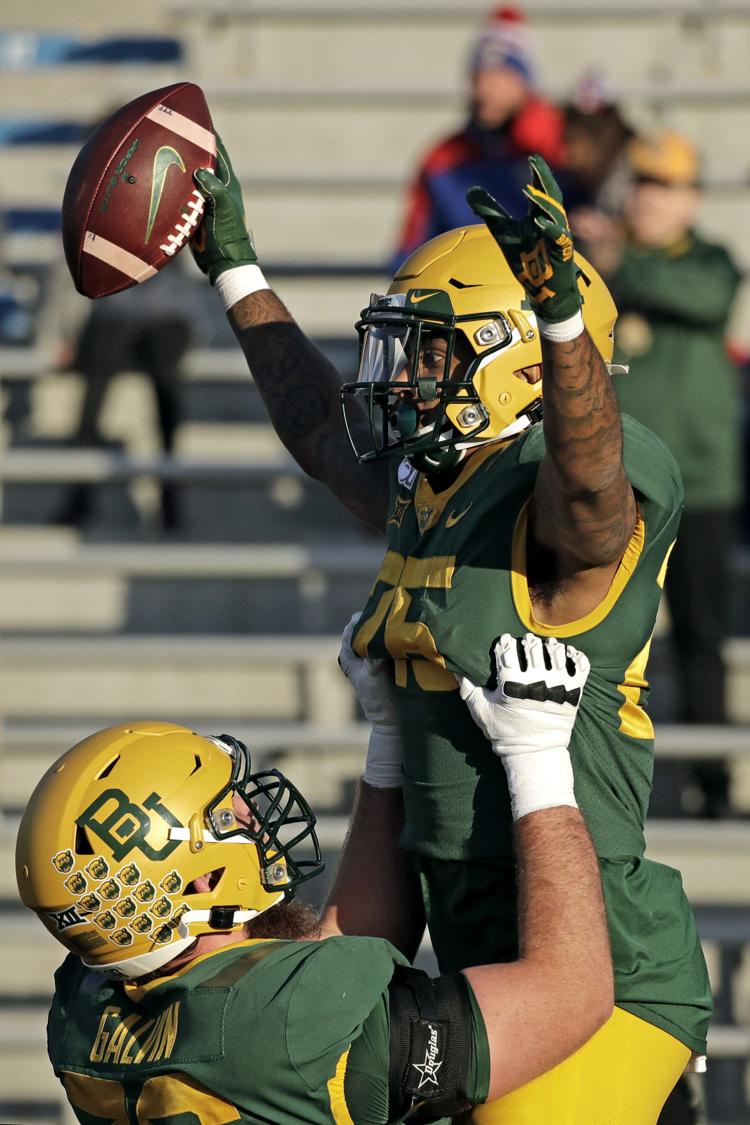 Baylor at Kansas
Baylor at Kansas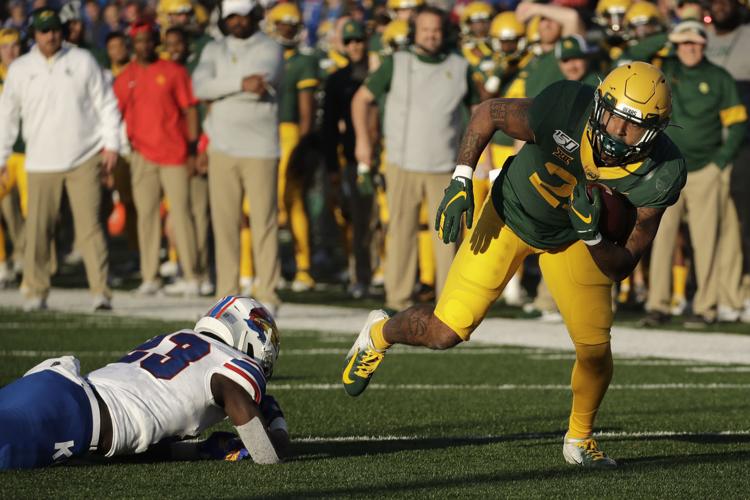 Baylor at Kansas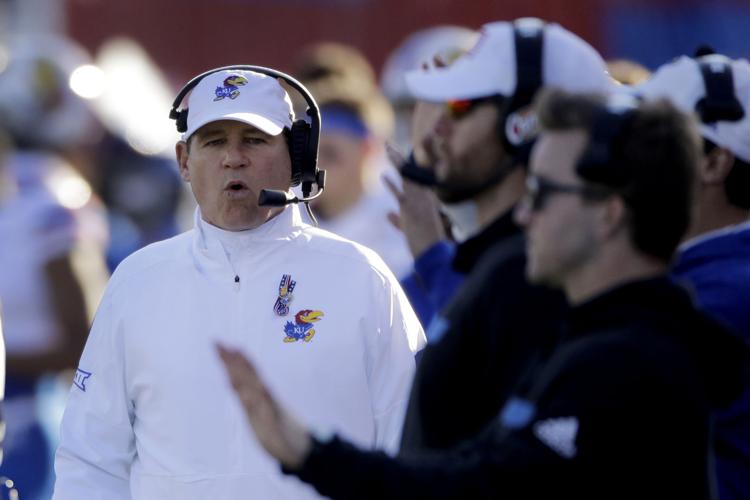 Baylor at Kansas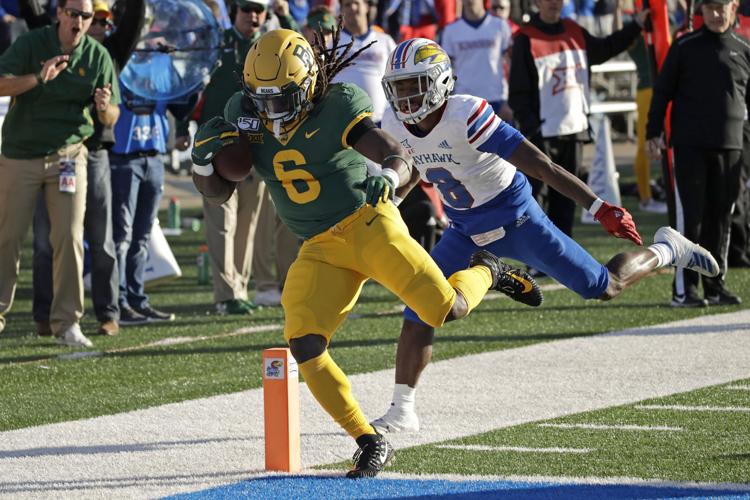 Baylor at Kansas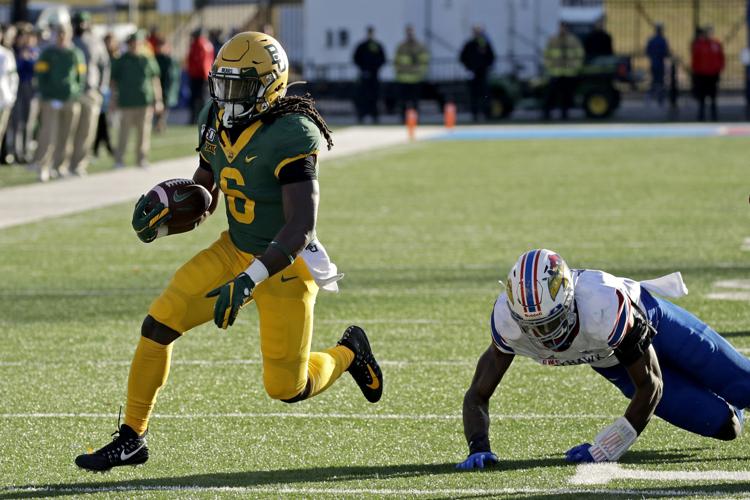 Baylor at Kansas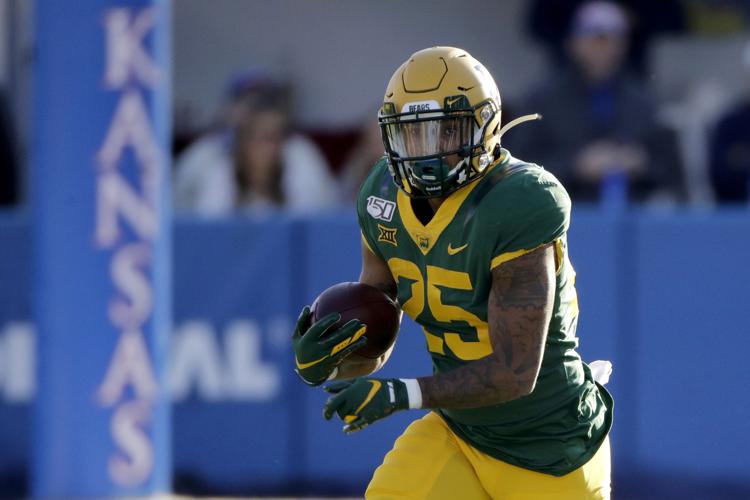 Baylor at Kansas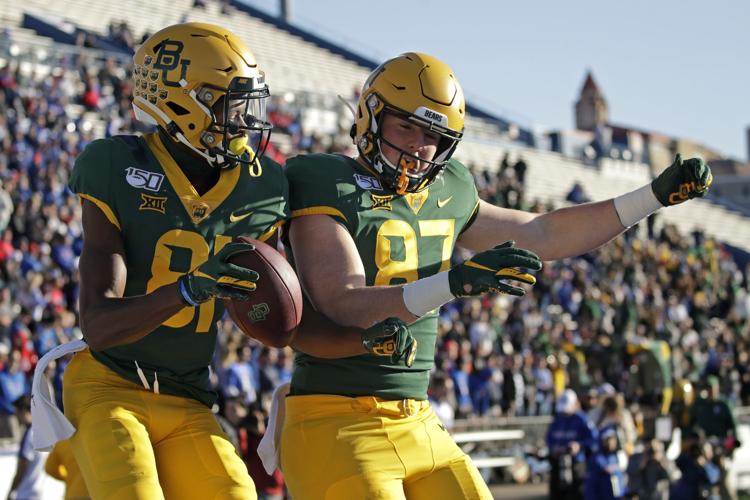 Baylor at Kansas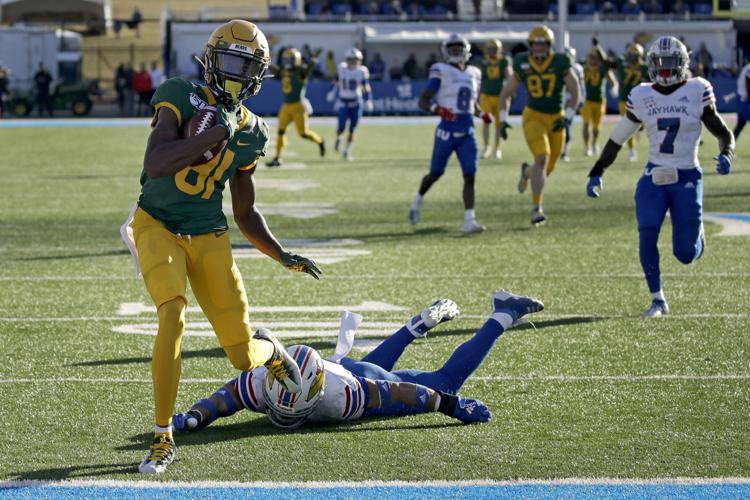 Baylor at Kansas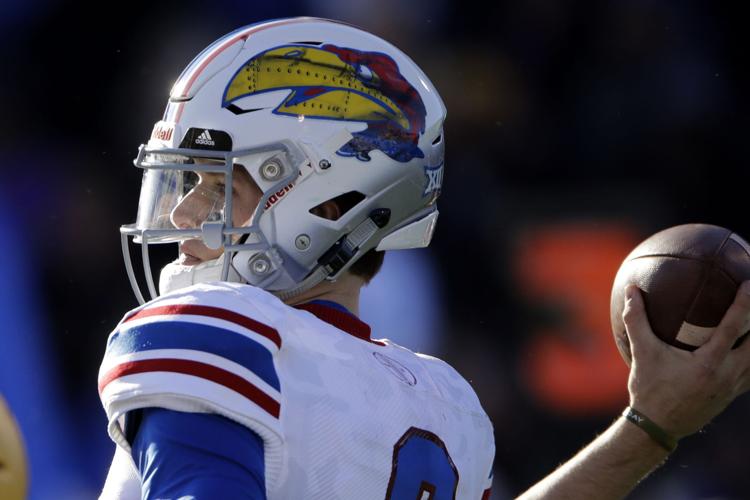 Baylor at Kansas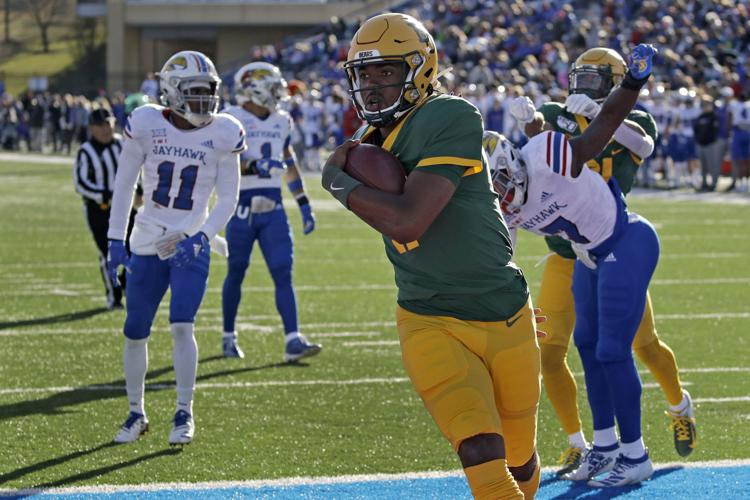 Baylor at Kansas
Baylor at Kansas
Baylor at Kansas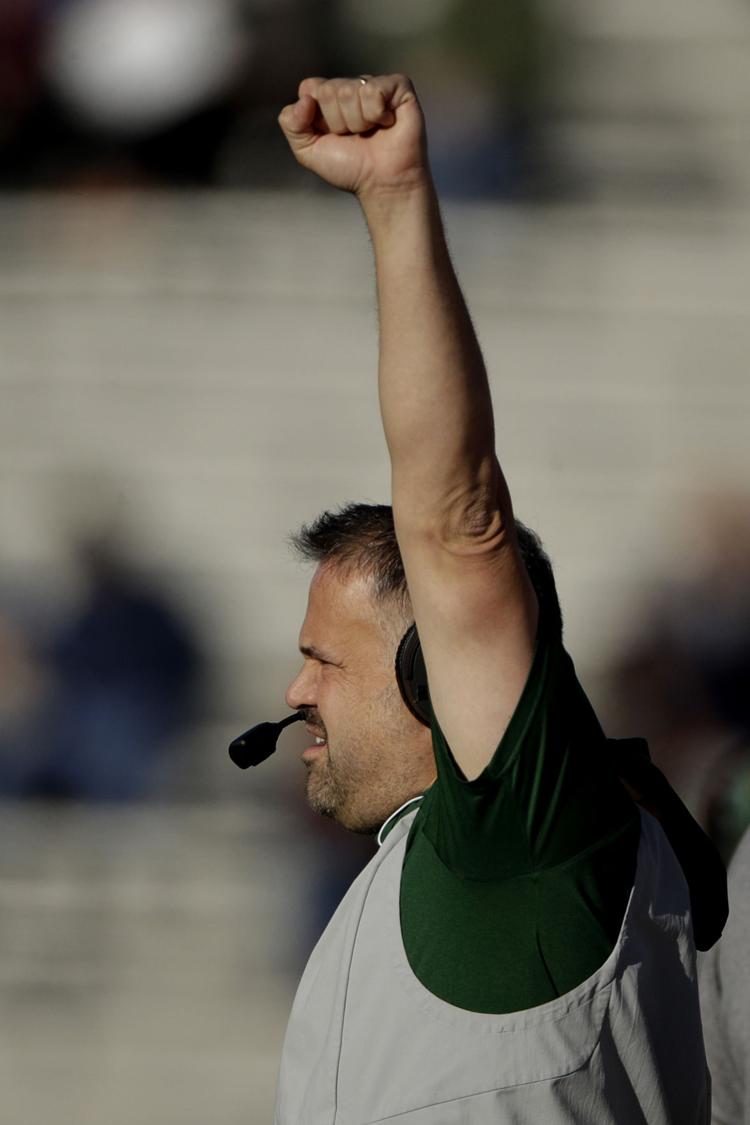 Baylor at Kansas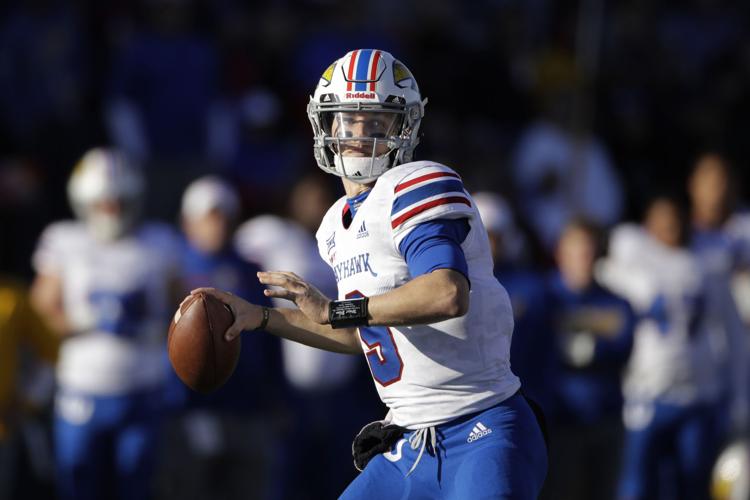 Baylor at Kansas