As Baylor grinds through preseason football practice for the next four weeks, a major focus will be the development of its 3-3-5 defense.
After employing a three-man front as much as 40 percent of the time last season, the defensive alignment will become the Bears' base this summer.
While the Bears will still occasionally shift into a four-man front, coach Matt Rhule believes the three-man front will allow his team to make greater use of its speed and help prevent game-breaking plays.
"Our main issue on defense is just eliminating big plays," said Rhule following Friday's opening practice. "We had seven more 40-plus-yard plays than any other team in the conference. So how do you do that? We try to get more speed on the field, try to run things down, try to pinch plays off. So we're going to just feature that a little more."
The Bears ranked 128th out of 140 teams nationally as they allowed 26 plays of 40 or more yards last season.
They weren't just burned deep and missed too many tackles, they had difficulty coming up with turnovers as they forced a Big 12-low 10. With a great deal of experience returning in the secondary, Rhule and defensive coordinator Phil Snow expect more proficient play with five defensive backs on the field.
At least four upperclassmen are projected to start in the secondary with senior safeties Chris Miller and Henry Black and junior cornerbacks Grayland Arnold and Raleigh Texada. Senior cornerback Jameson Houston will also see a lot of playing time.
"We just feel like we have a young defensive line – some vets, but a young defensive line," Rhule said. "But more importantly, we just have a lot of guys in the secondary that have played. And when I went back and looked and Phil went back and looked at the things we did when we were in that (three-man front) last year, we were pretty successful."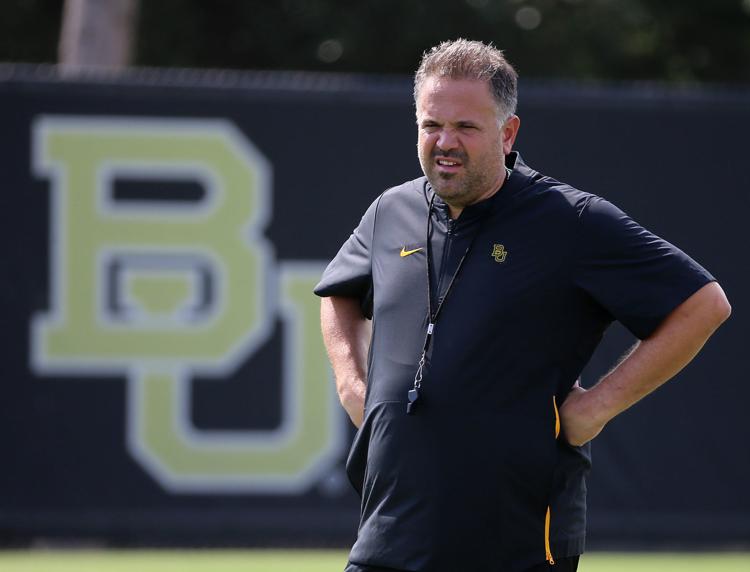 The three linemen will have to provide an adequate pass rush and defend the run, but the Bears have potential with returning all-Big 12 junior defensive tackle James Lynch, senior nose tackle Bravvion Roy and senior end James Lockhart.
Rhule also expects sophomore tackles Rob Saulin and Chidi Ogbonnaya and junior tackle Ryan Miller to make an impact.
"At the end of the day, it isn't what you do but really how you do it," Rhule said. "I know you can be really successful like TCU playing four (linemen) down or you can be successful like Iowa State playing three down. To me it's just really about our players and getting them on the field."
Lynch will be a major key to the success of the three-man front because he can play both tackle and end. The agile 6-4, 290-pound Lynch led the Bears with 5.5 sacks and nine tackles for loss as a sophomore last season.
"Nowadays you really don't find too many guys who can just can play everything on the D-line," Lockhart said. "He's a very, very talented guy. He came in with the mindset of not just learning one position but multiple positions. Ultimately it paid off for him. That kid, he still has so much potential and the sky is the limit for him, so I'm excited to see him do great things this year."
After transferring from Texas A&M, Lockhart made just 11 tackles and one sack last year, but big things are expected from him after a strong spring.
"In my opinion, I took the spring for myself," Lockhart said. "It was up for grabs. I just feel real confidence. I was kind of tense when I first got here and had to redshirt. As I transition into my last year, I'm very confident in myself and the players around me."
While preseason all-Big 12 linebacker Clay Johnston is joined by Terrel Bernard and Blake Lynch, the Bears lost two linebackers. Redshirt freshman Marje Smith left the team and junior Deonte Williams medically retired from football after breaking his arm last season which hasn't adequately healed.
"He had a pretty bad fracture and it healed they thought, but it didn't heal," Rhule said. "Then we had to go back in there and re-do the surgery. For him to put his body on the line, I think right now wasn't the right thing for him."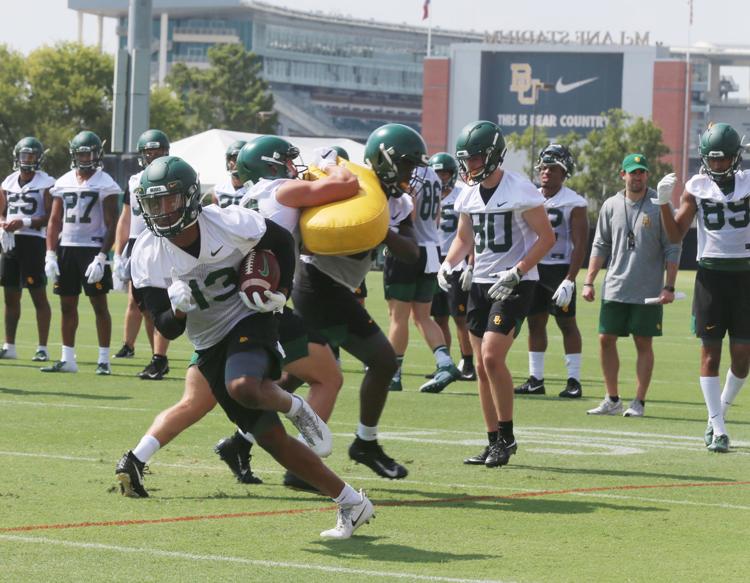 Several other players are out of practice following injuries, including wide receiver Gavin Holmes and Tyler Henderson, who will likely miss the entire season with ACL injuries.
Freshman defensive back Tyrone Brown underwent surgery for a foot injury that he suffered at Beaumont United High School, but is expected to return. Safety Christian Morgan and running back Craig Williams are also out with injuries, but are expected to return at some point.
Since players attend school year-round, the team had a chance to bond over the summer.
Rhule took 15 seniors to Philadelphia for an NFL conference to help prepare them for the next level. The entire team also trained with some Navy Seals on the Baylor campus.
The goal is to make another jump following last year's 7-6 finish that culminated with a 45-38 win over Vanderbilt in the Texas Bowl.
"It was real, real fun," Lockhart said. "But ultimately I just felt like something just feels different. I really can't put it into words but everyone seems to be on the same page, clicking and stuff like that. It was fun growing closer to my fellow seniors, and not only my seniors but the underclassmen."