Ross Matiscik and Gunnar Royer never thought about long snapping as an avenue to the NFL when they were high school seniors trying to figure out where to play college football.
Overlooked by FBS schools, their first priorities were proving themselves as defensive players.
But after long snapping at Baylor for the last four years, Matiscik will get his shot to play in the NFL for the Jacksonville Jaguars after agreeing to a free agent contract on April 25.
Though the opening of NFL camps is uncertain due to the coronavirus outbreak, Matiscik has been back home in McKinney preparing for when his chance finally arrives.
"Jacksonville was one of the first teams to reach out," Matiscik said. "I had a few conversations with their special teams coordinator (Joe DeCamillis) and it looks like a good opportunity to compete and win a job. Things are definitely different now, but I just have to be ready and stay in shape."
Next year, Royer hopes to be in a similar position.
Looking to increase his exposure to the NFL, Royer recently signed with Baylor as a graduate transfer after long snapping for Indiana University of Pennsylvania, an NCAA Division II school.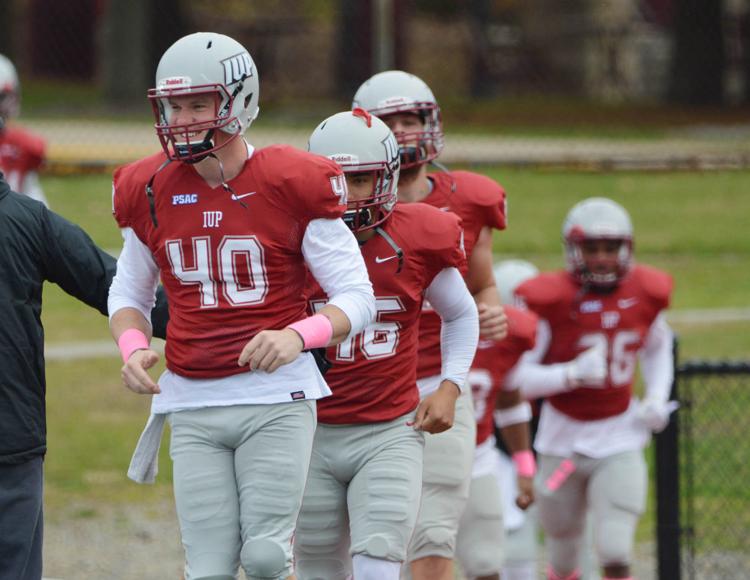 Royer jumped on the radar of FBS schools when he was rated the best graduate transfer long snapper in the country after averaging .65 seconds per snap at a Kohl's Kicking Camp in January at IMG Academy in Florida.
Both Baylor special teams coordinator Matt Powledge and head coach Dave Aranda were impressed with what they saw, and offered him a scholarship.
"I know I'm good enough to play D-I," Royer said. "Just going through the whole process, the Baylor coaches really created a relationship with me. Instead of calling me one time, they stayed in contact with me and that made the difference."
Matiscik and Royer once met at a kicking camp in Wisconsin, but they share one other thing in common: They've both trained with Justin Snow.
A former Baylor defensive lineman, Snow found his niche as a long snapper after he signed as a free agent in 2000 with the Indianapolis Colts where he carved out a 12-year career with the franchise. He ended his NFL career with the Washington Redskins in 2012, but still lives in the Indianapolis area and works with long snappers.
"Justin has been helping me out a lot," Royer said. "I've seen him three or four times in the last two years. He told me about the tradition at Baylor and has helped me out with simple little things. You can tell how much he knows."
Likewise, Matiscik occasionally travels to Indianapolis to work with Snow, knowing that the former NFL veteran always has good advice.
"I stayed with Justin for a weekend in February and he gave me a few pointers," Matiscik said. "Absolutely, he's a guy I can call. He's a great man and has a lot of knowledge of snapping. He knows what he's doing after spending 13 years in the NFL. If I have an off day, he always has the right thing to say. He'll tell me to get into a groove and relax and trust your ability."
Matiscik has also stayed in touch with former Baylor player Jonathan Weeks, an undrafted free agent who has been a long snapper for the Houston Texans since 2010. Last year, he set the franchise record by playing in 160 consecutive games.
Matiscik's first inspiration for long snapping was former Baylor teammate Jimmy Landes, whom the Detroit Lions chose in the sixth round of the 2016 NFL Draft. Landes was placed on injured reserve and is now attending law school at SMU.
Bonding with former Baylor long snappers means a lot to Matiscik, and he wants to be there for Royer and other future long snappers for the Bears.
"Jimmy reached out to me after I signed with the Jaguars," Matiscik said. "Jonathan also texted me and told me congratulations. They've been real cool. Hopefully, I can reach out to somebody from Baylor down the line and help them."
Though long snapping has been their priorities, both Matiscik and Royer played some defense in college.
While Matiscik was Baylor's long snapper from 2016-19, he filled in at linebacker when needed. After all-Big 12 linebacker Clay Johnston went down with a midseason injury, Matiscik stepped in as a reserve and made 13 tackles and sacked Texas quarterback Sam Ehlinger late in the 2019 season.
Royer played defensive end as a freshman at IUP before focusing on long snapping during his last two seasons in the program. Now he's hoping that his step up to FBS football at Baylor will lead to an opportunity to play in the NFL.
"Obviously, I'll be playing against bigger and faster guys at this level," Royer said. "But I can see myself playing better and working toward that end goal."