FORT WORTH — With TCU making Baylor's offense look ineffective and out of rhythm, the stage appeared set for the Bears' unbeaten season to die against one of their oldest and most bitter rivals.
But as they watched John Mayers' game-tying 51-yard field goal drop through the goalposts with 36 seconds remaining, the Bears felt fortunate they were getting a second chance.
"There were a lot of times in that game where a lot of the world probably thought we were going to lose just from the situations we were in," said Baylor safety Grayland Arnold. "It was a blessing how John Mayers made that field goal. Once we got that second chance, we were like we've got another opportunity to play football."
It took three overtimes but the No. 11 Bears finally prevailed for a 29-23 win over the Horned Frogs on Saturday afternoon before an emotionally exhausted crowd of 45,870 at Amon Carter Stadium that walked away knowing they had gotten its money's worth and more.
The Bears (9-0, 6-0) not only snapped a four-game losing streak against TCU (4-5, 2-4), they set up a showdown against No. 9 Oklahoma at 6:30 p.m. Saturday at McLane Stadium.
Once again, the Bears showed their resilience as they won their fourth Big 12 game by a touchdown or less. Limited to Mayers' three field goals in regulation, Baylor's offense finally came alive as Charlie Brewer ran for a touchdown and threw a pair of touchdown passes to Denzel Mims in overtime.
Since dropping a 16-9 decision to TCU last season at McLane Stadium, Baylor has now won 11 straight games, including wins over Texas Tech and Vanderbilt to end last season.
"We're just a tough team, we're just a tough group of guys," said Baylor coach Matt Rhule. "I really think a lot of other teams would lose one of these games. At the end of the day, I like our blue-collar team. I hope people feel like that if I spend my money to go get a ticket to a Baylor game, I'm going to get an honest effort, and that's what we are."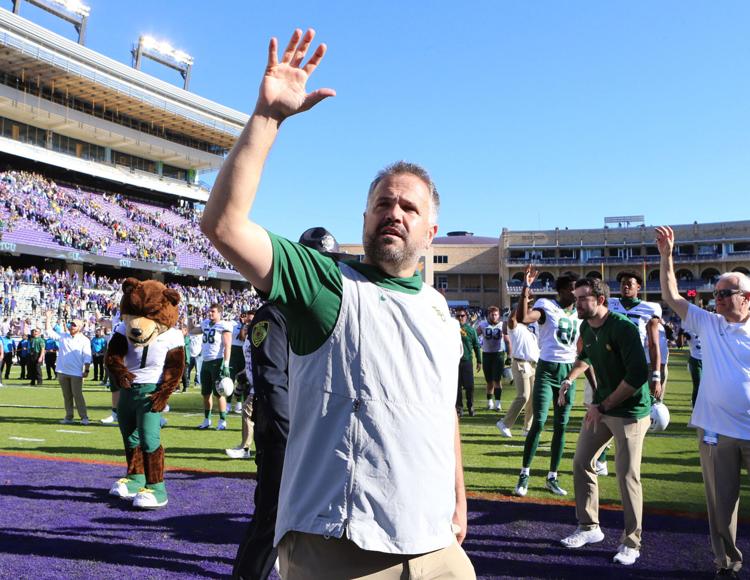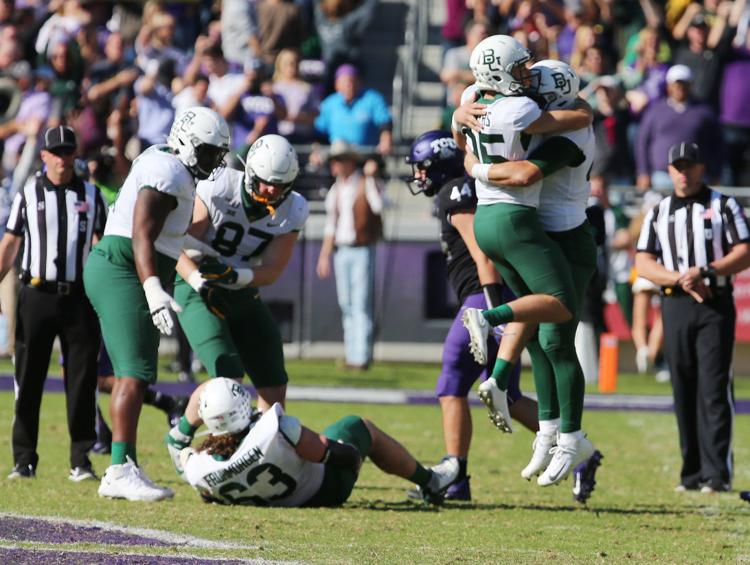 For four quarters, the Bears and Horned Frogs played a bruising defensive battle as TCU hit three first-half field goals to take a 9-0 lead and Mayers hit three second-half field goals for the Bears.
But after Mayers hit 36 and 24-yarders, the Baylor coaches originally thought Noah Rauschenberg was the best choice to send into the game in the final minute to attempt the long field goal.
But they changed their minds and decided to give Mayers a shot to kick the 51-yarder. His career long field goal had been a 38-yarder that gave the Bears a 23-21 last-second win over Iowa State on Sept. 28.
"We said there's a little wind at our back, so let's go with the guy who got us here," Rhule said. "I completely trust Noah, but sometimes you got to dance with who brought you. And Mayers brought us."
There was no question Mayers' kick was straight enough, but would it be long enough? The redshirt freshman kicker was elated when he saw the ball drop over the crossbar to give the Bears a 9-9 tie.
"Coach Rhule came up to me and asked if I could make it, and I said, 'Yes sir,'" Mayers said. "I hit probably one of the best balls of my life, and I needed to because that was the longest field goal I've ever hit in a game. I was happy to make the kick and help the team take it into overtime."
For a low scoring defensive game that looked like a throwback to the 1950s through four quarters, overtime reverted back to a wide open offensive Big 12 game as the Bears and Horned Frogs combined to score touchdowns on the first five possessions.
After Brewer ran over TCU safety Trevon Moehrig for the first touchdown in overtime, the Horned Frogs matched it when Te'Vailance Hunt made a spectacular 24-yard touchdown catch from Max Duggan on fourth down for a 16-16 tie.
The officials originally ruled Hunt came down out of bounds on the left sideline as he was hit by Baylor cornerback Raleigh Texada. But they reversed the call when replays showed Hunt got his right hand down in the end zone as he came back down to the ground with the ball cradled in his left arm.
Minutes after thinking they had won, the Baylor defensive players had to quickly refocus and go back on the field after the ruling was reversed.
"I think it's a mentality," said Baylor linebacker Terrel Bernard, who collected a career-high 19 tackles and intercepted a pass. "It comes from Coach Rhule preaching to us all offseason, all camp, everything like that, that mindset of what's next. Obviously we're worried about what's happening right now, but once the ruling is made, it's what's next, go on about it and let's play the next play."
The Horned Frogs took a 23-16 lead in the second overtime when Sewo Olonilua barged across for a two-yard touchdown run. But the Bears matched the score when Mims reached over the middle to catch a 20-yard touchdown pass on fourth down from Brewer.
"I knew it was crunch time and it was time for grown-man football," Mims said. "The pass was actually kind of high, and I thought it was overthrown. I didn't think I was going to get to it, but I was like, 'I need to give an effort, try to go catch the ball.' And shoot, it just fell my way."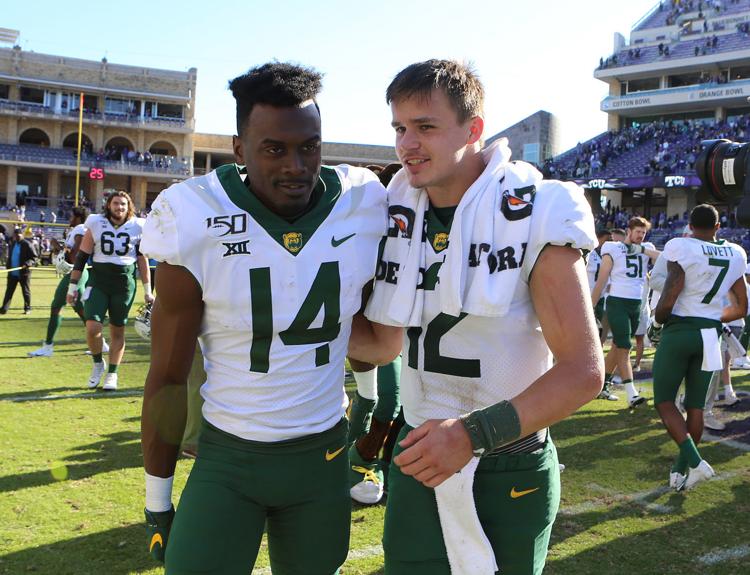 After hitting Chris Platt for 21 yards, Brewer went to Mims again as he made a leaping four-yard catch for a touchdown to give the Bears a 29-23 lead.
"He's a big-time player," Brewer said. "A lot of times in those situations the ball is going to go to him, and I trust he's going to make the play, and every week he does."
In the third overtime, NCAA rules state that teams must attempt a two-point conversion after a touchdown instead of a kick. Brewer couldn't connect on his pass to Mims, leaving it to Baylor's defense to finish off the win.
Duggan quickly put the Horned Frogs in scoring position with a 17-yard run down the right sideline to the 3. A facemask penalty on Baylor defensive lineman Bravvion Roy against Olonilua gave TCU a first and goal at the 1.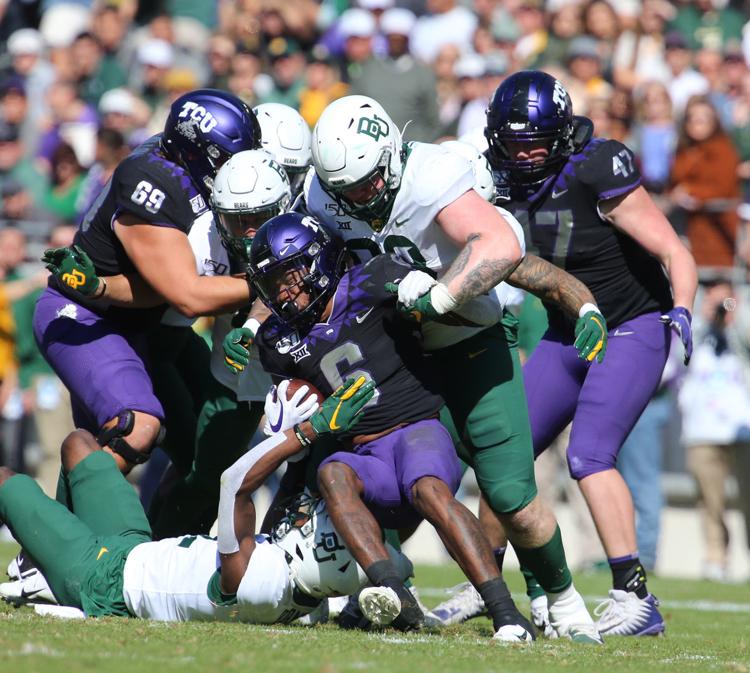 But Baylor's defense stood up big time as linebacker Jordan Williams nailed Olonilua for a three-yard loss before Duggan missed a pass to Jalen Reagor. After TCU was called for holding back to the 14, Baylor defensive lineman James Lynch tripped up Duggan for a one-yard gain.
Duggan tried a fourth-down pass to Taye Barber, but the ball was overthrown and Arnold ran under it in the end zone for his second interception to seal the win.
"We bend but we don't ever break," Williams said. "We kept our backs to the goal line and didn't let them get in. We love to have the thing on our back — the pressure, the momentum, all that, so we can go win the game."
On Sunday, the Bears will turn their attention to the powerful Sooners. But on Saturday night, they wanted to relish their first win over TCU since 2014 for a little longer. A win that kept one of the most intriguing and surprising teams in college football unbeaten for another week.
"We're not perfect," Rhule said. "Obviously, we've got to be better at some things. Today is not the moment to worry about that. I'm just proud, proud, proud of those guys."
---
Photo gallery: Baylor beats TCU in 3OT
Baylor beats TCU in 3OT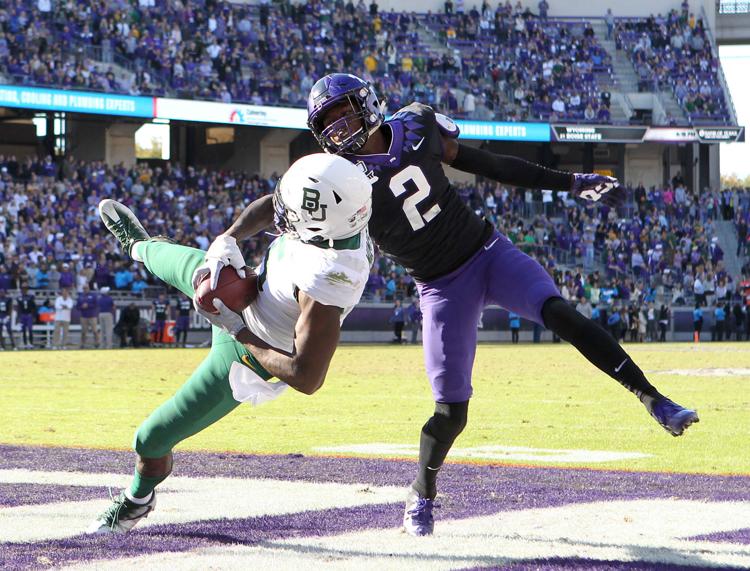 Baylor beats TCU in 3OT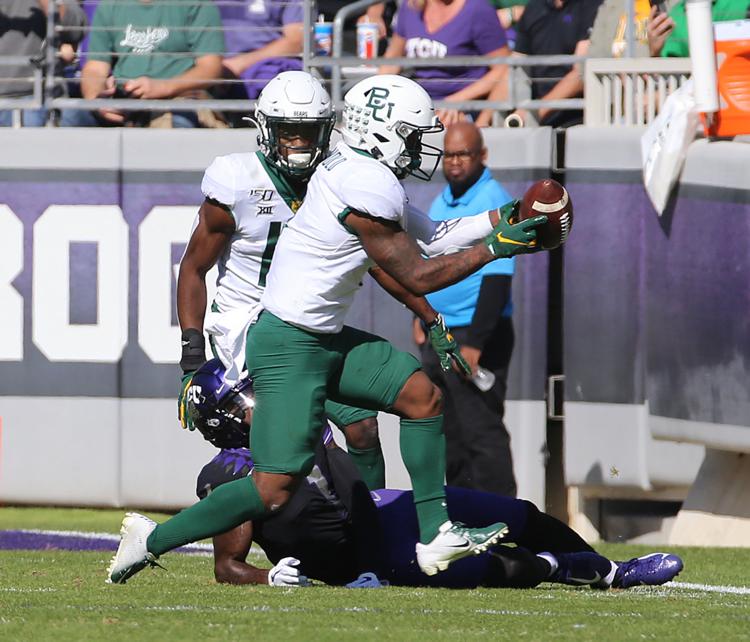 Baylor beats TCU in 3OT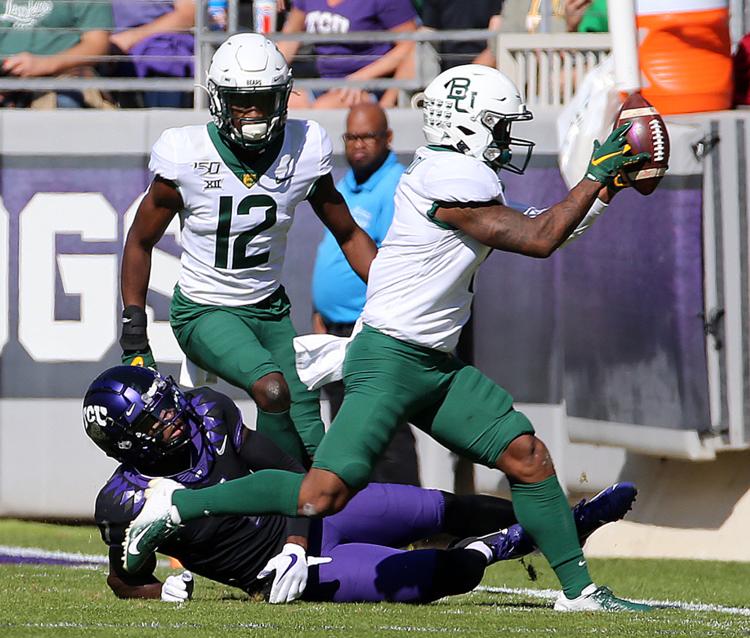 Baylor beats TCU in 3OT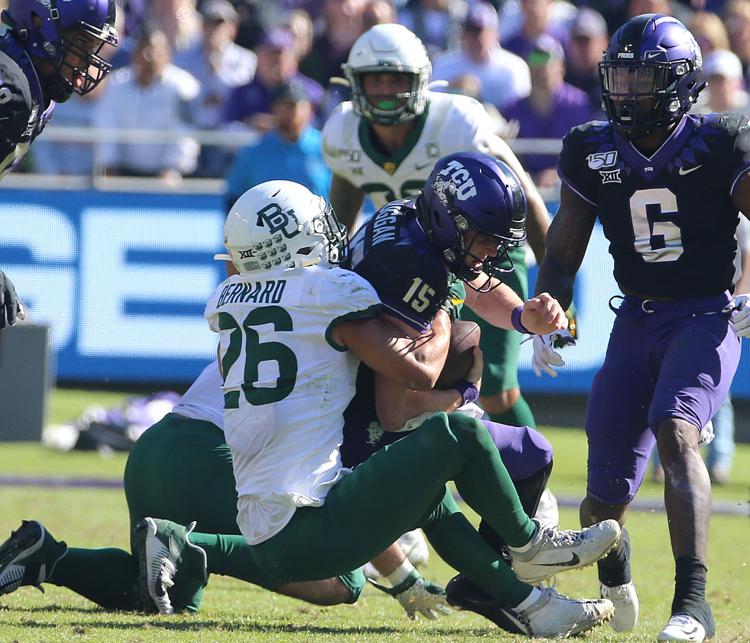 Baylor beats TCU in 3OT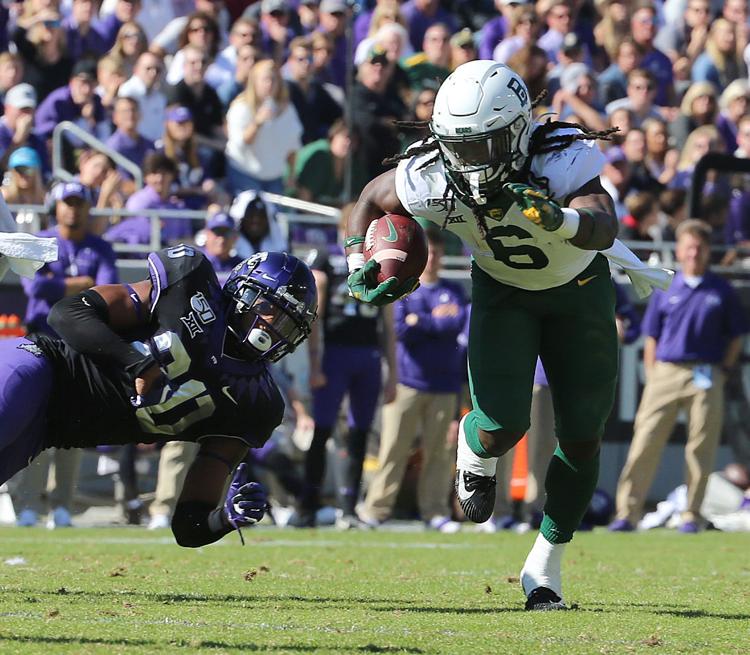 Baylor beats TCU in 3OT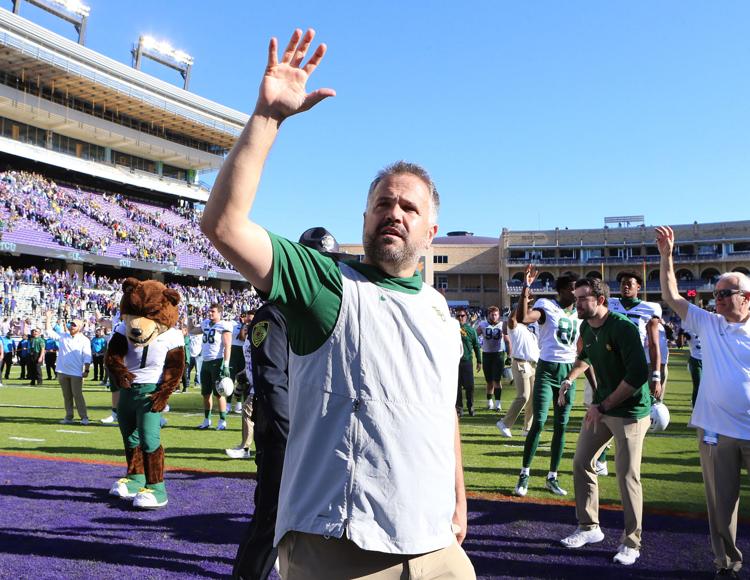 Baylor beats TCU in 3OT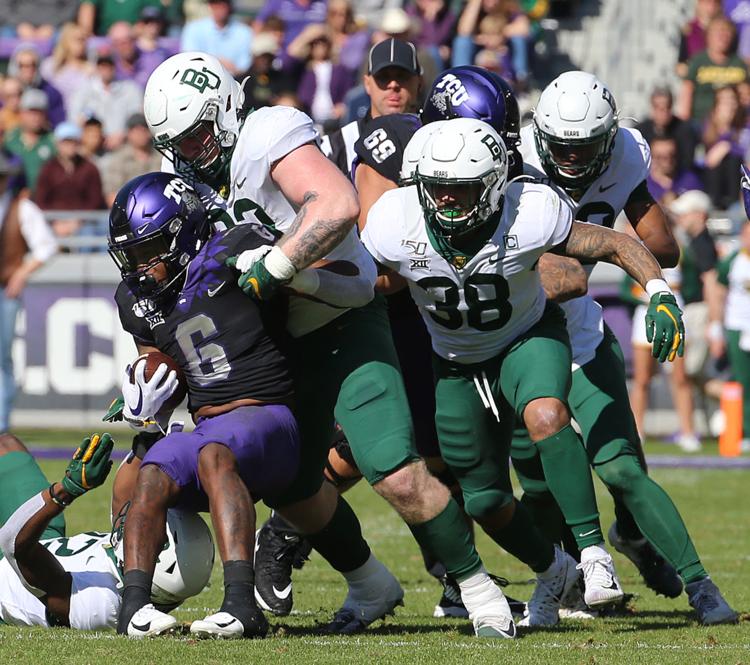 Baylor beats TCU in 3OT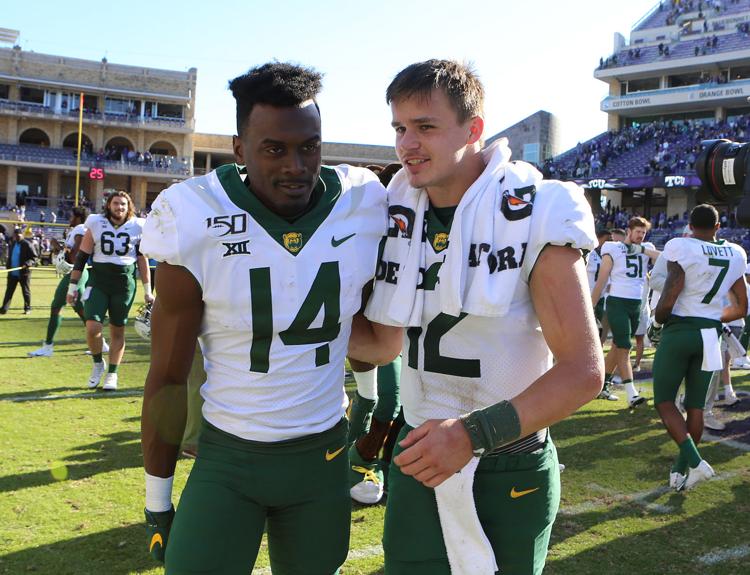 Baylor beats TCU in 3OT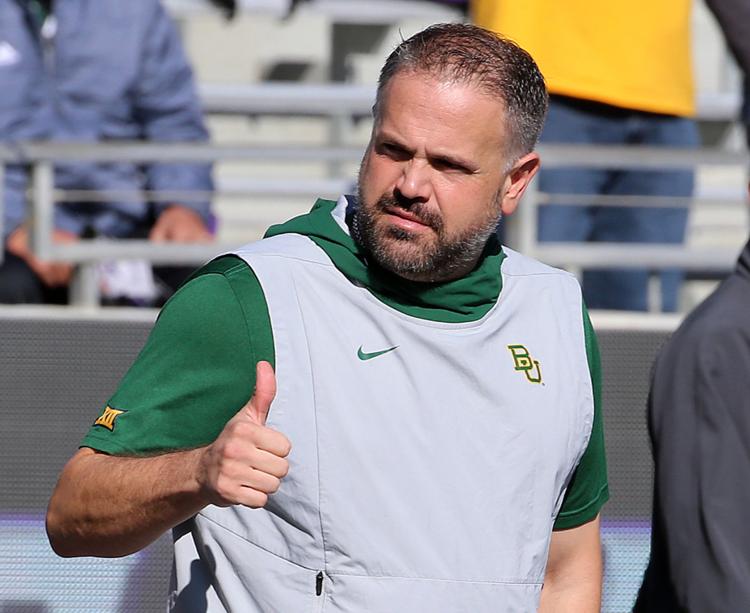 Baylor beats TCU in 3OT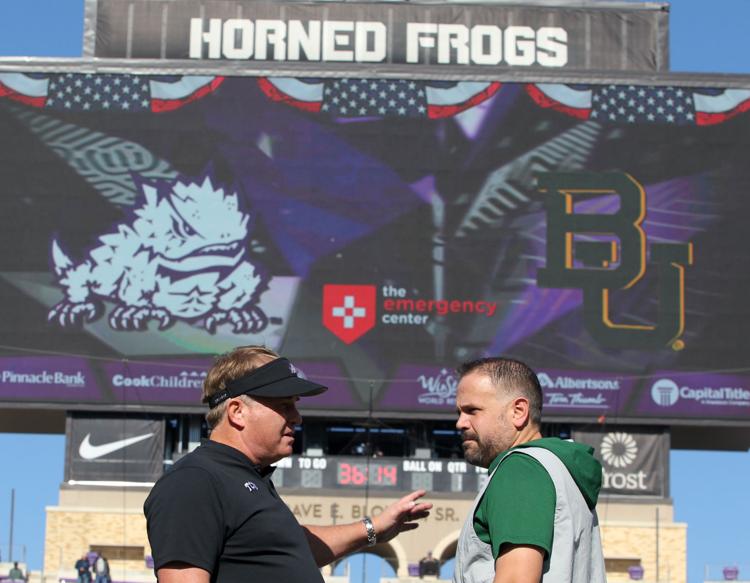 Baylor beats TCU in 3OT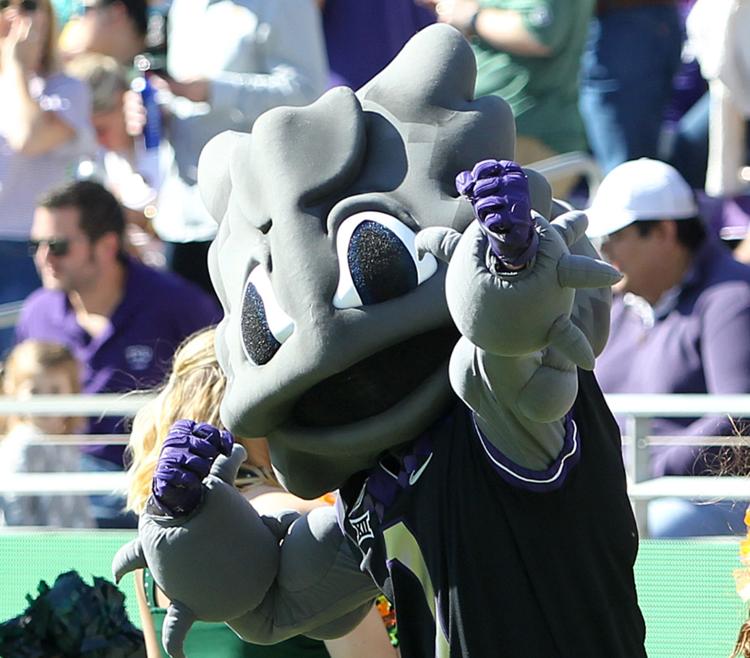 Baylor beats TCU in 3OT
Baylor beats TCU in 3OT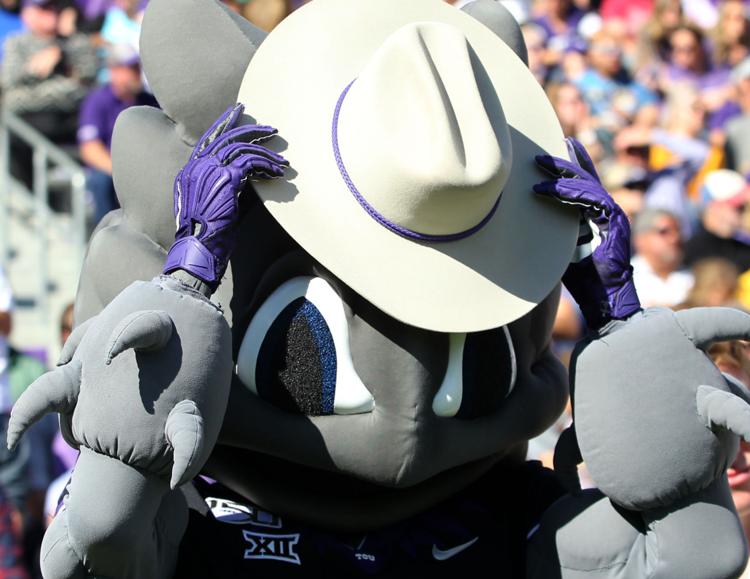 Baylor beats TCU in 3OT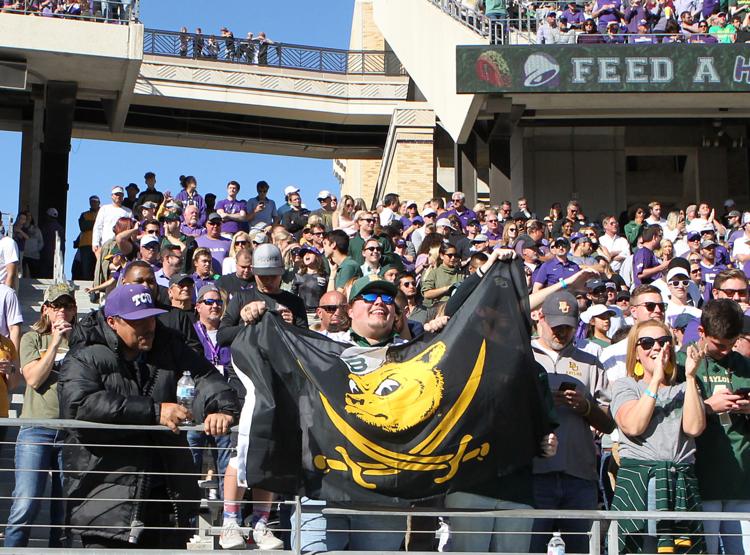 Baylor beats TCU in 3OT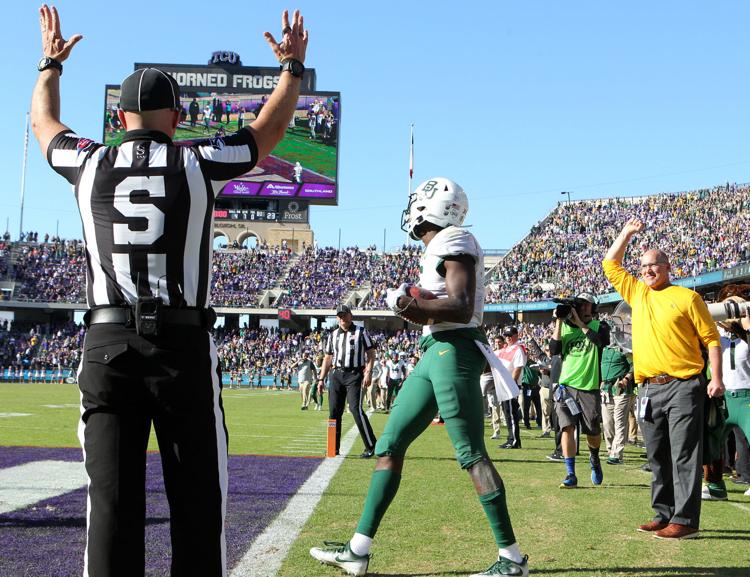 Baylor beats TCU in 3OT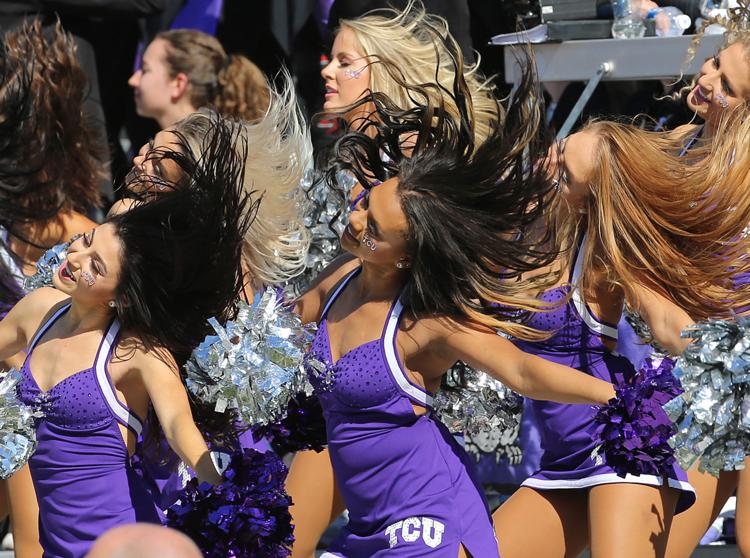 Baylor beats TCU in 3OT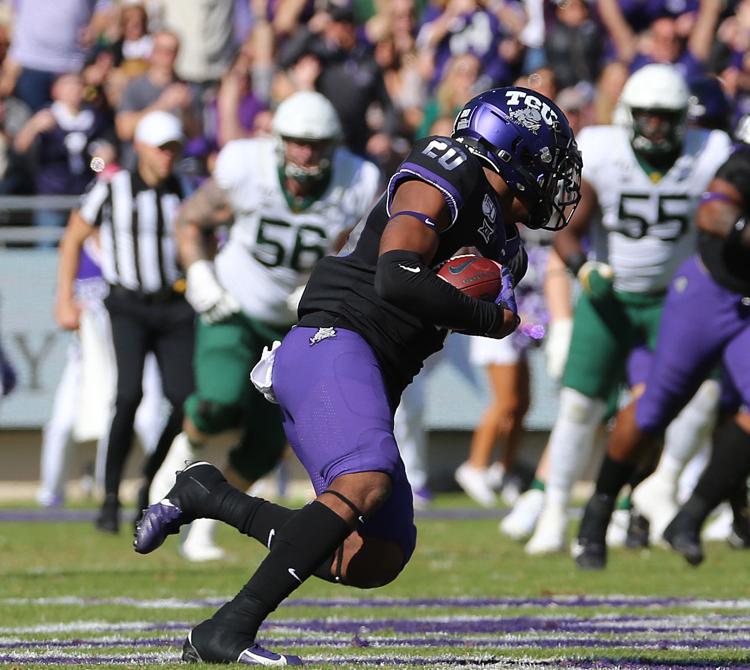 Baylor beats TCU in 3OT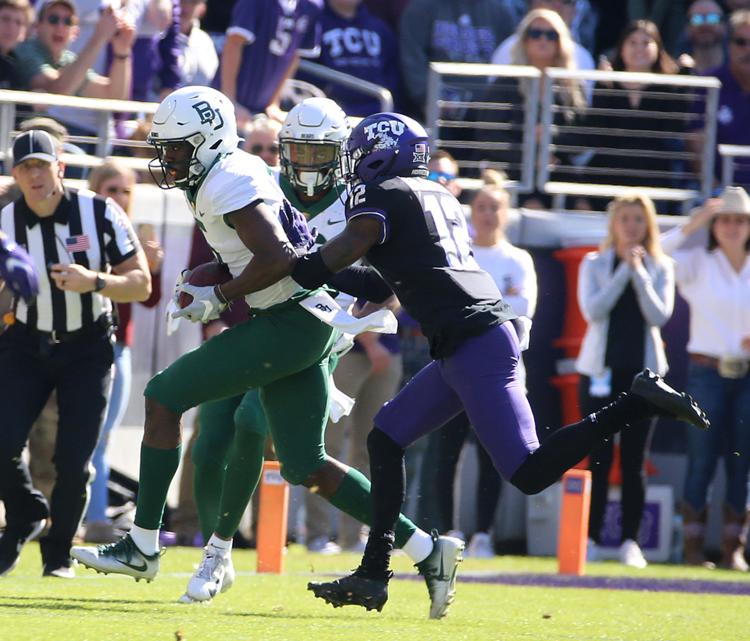 Baylor beats TCU in 3OT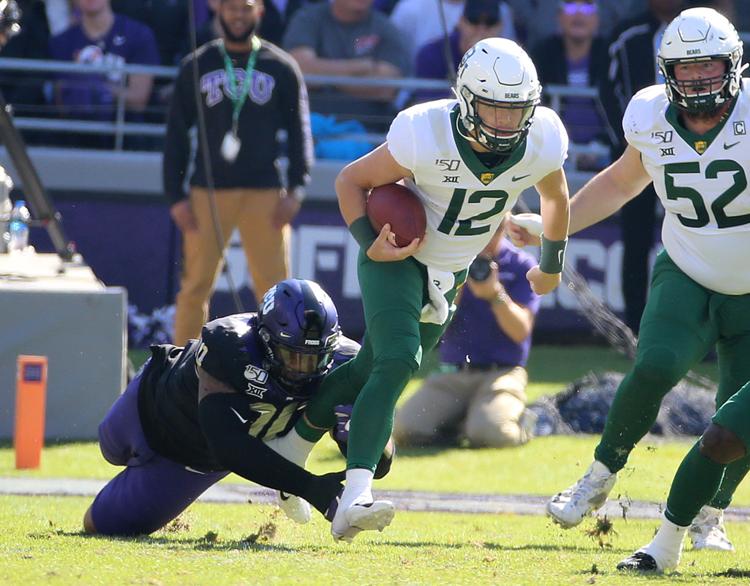 Baylor beats TCU in 3OT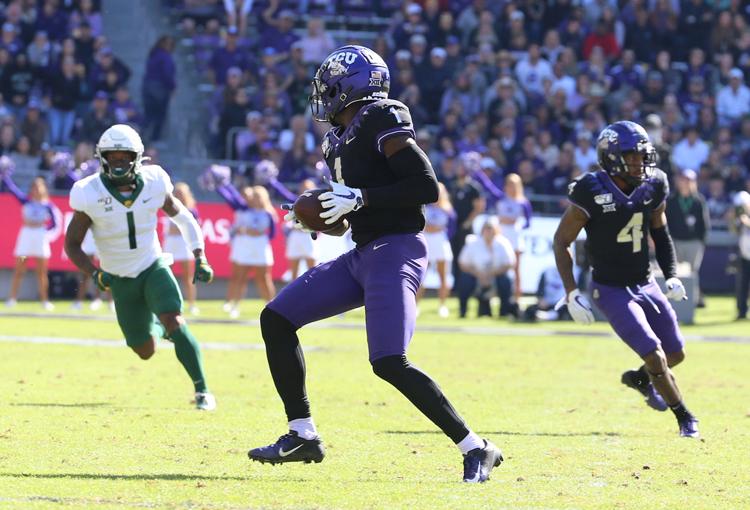 Baylor beats TCU in 3OT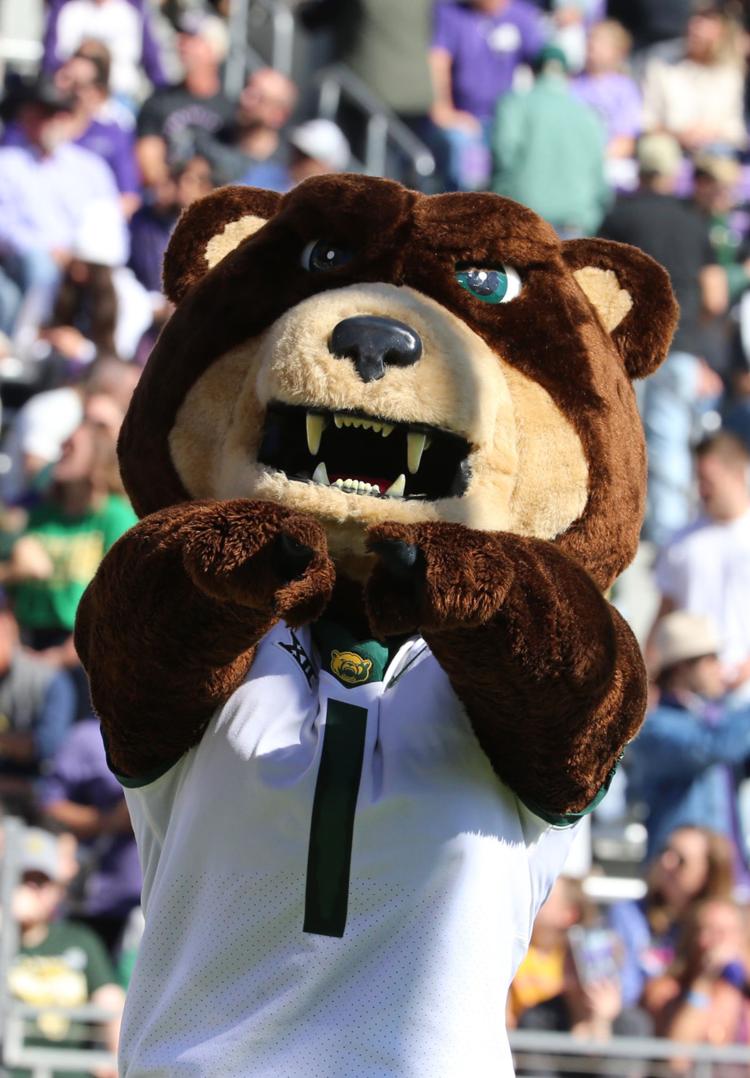 Baylor beats TCU in 3OT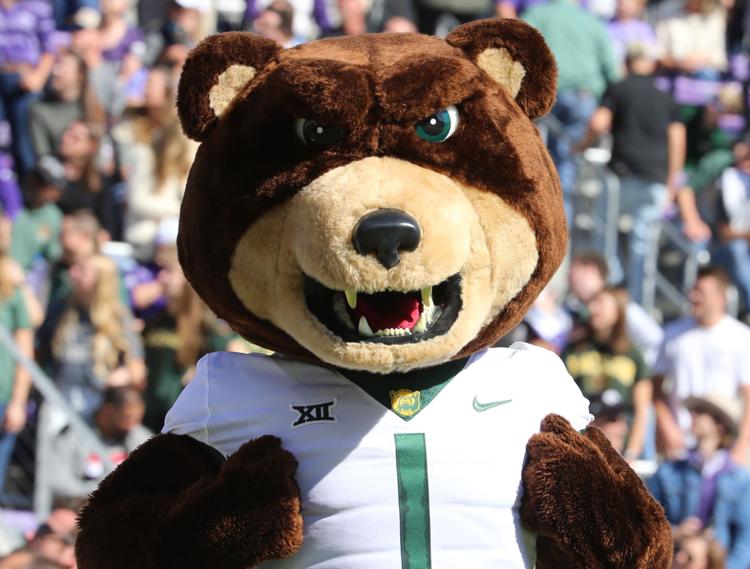 Baylor beats TCU in 3OT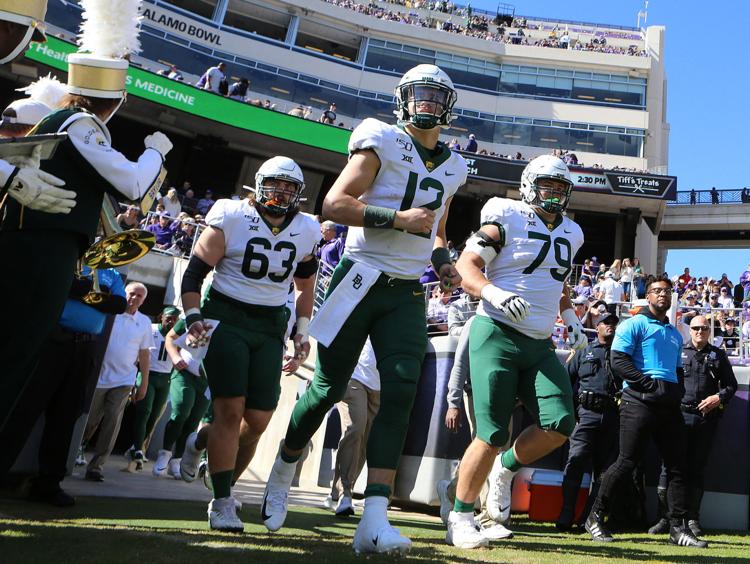 Baylor beats TCU in 3OT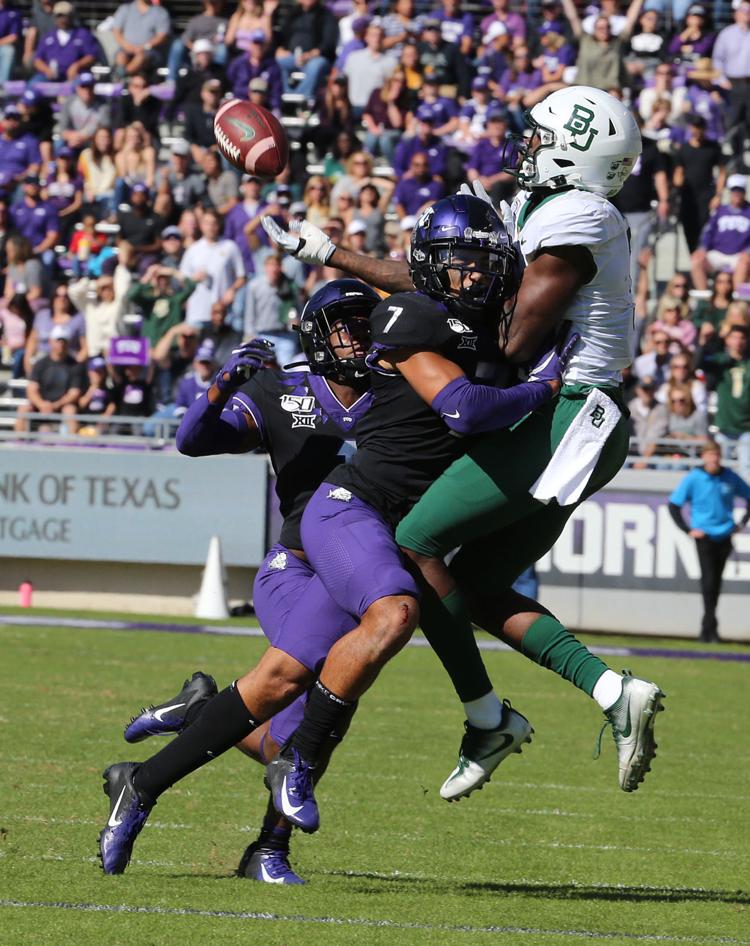 Baylor beats TCU in 3OT
Baylor beats TCU in 3OT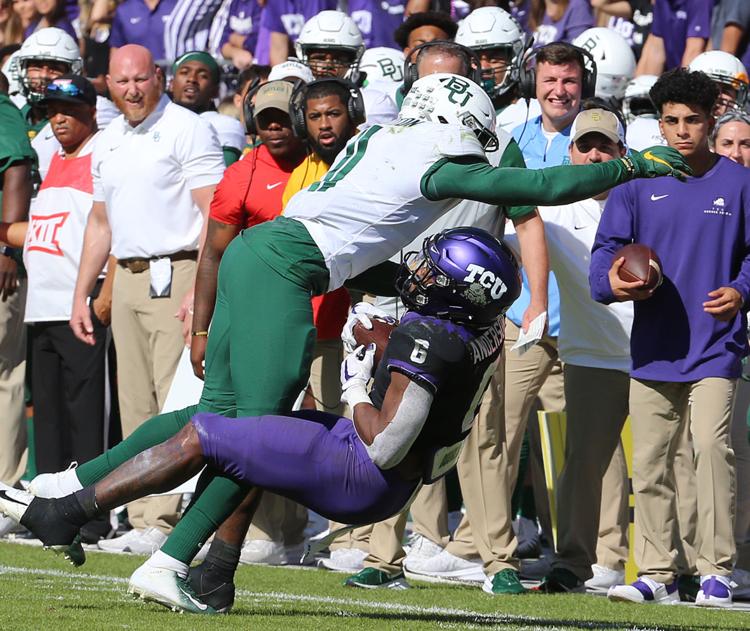 Baylor beats TCU in 3OT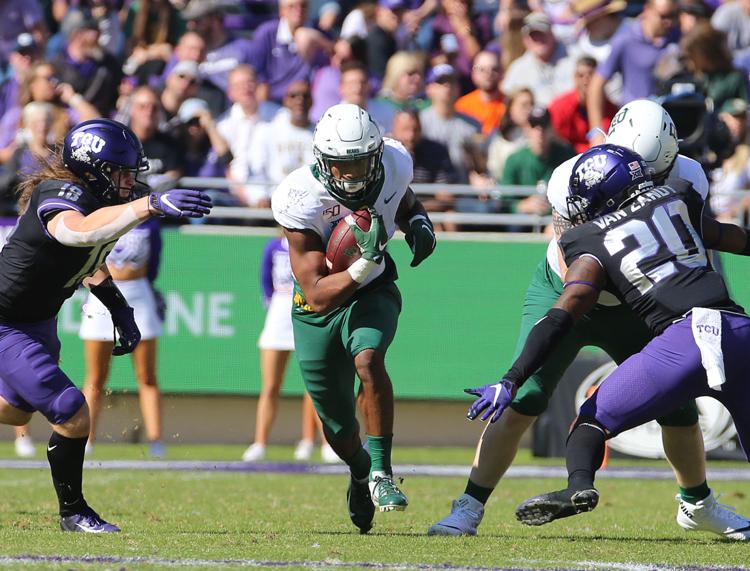 Baylor beats TCU in 3OT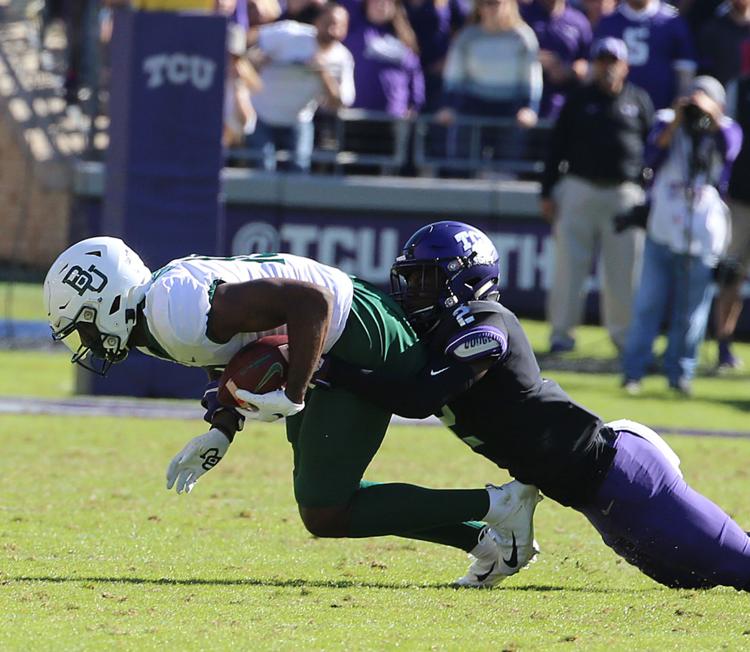 Baylor beats TCU in 3OT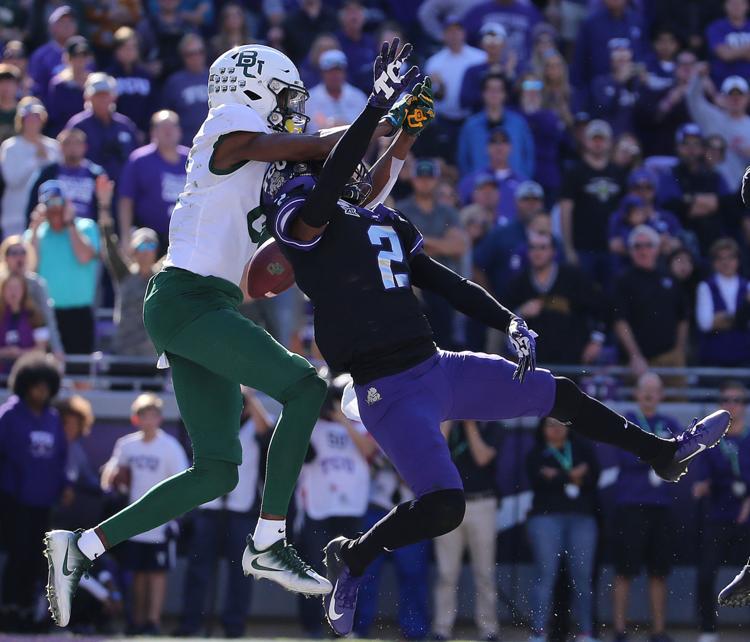 Baylor beats TCU in 3OT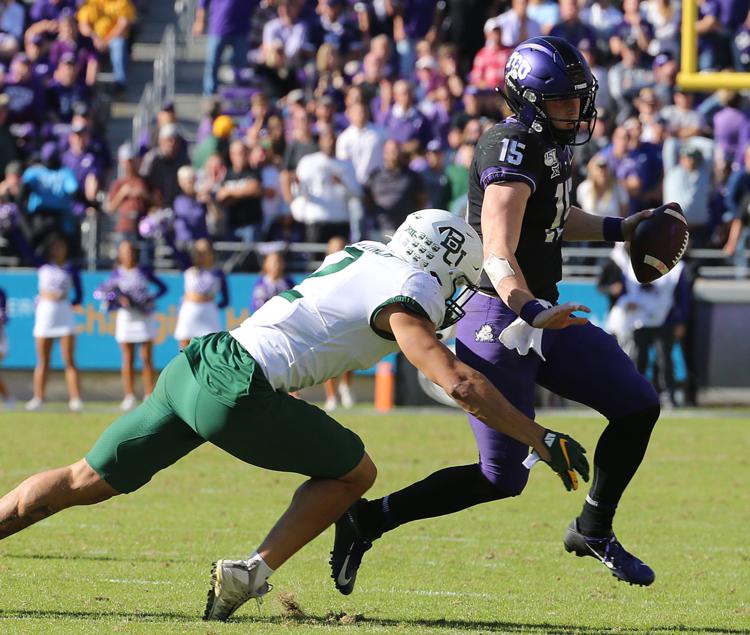 Baylor beats TCU in 3OT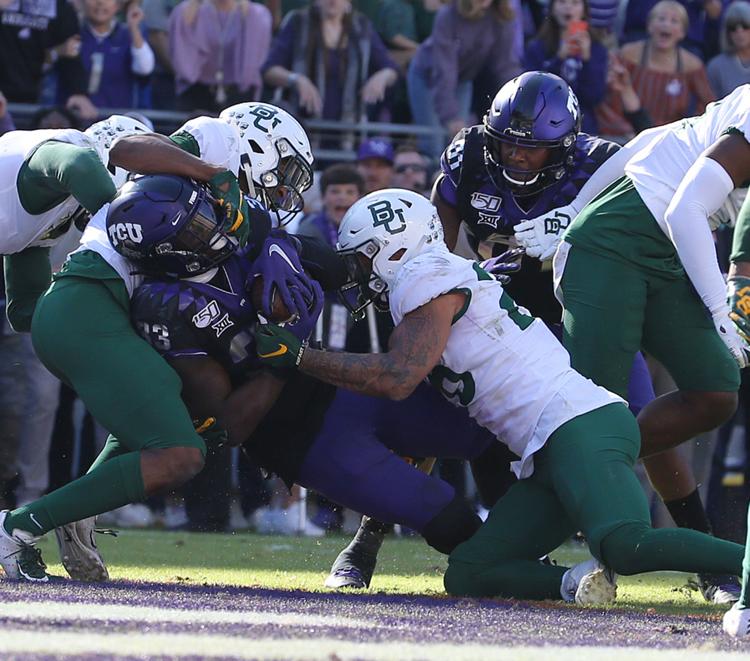 Baylor beats TCU in 3OT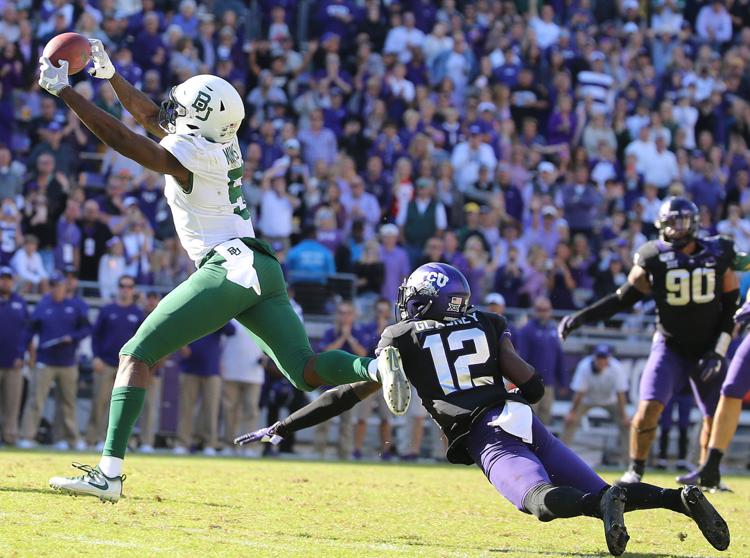 Baylor beats TCU in 3OT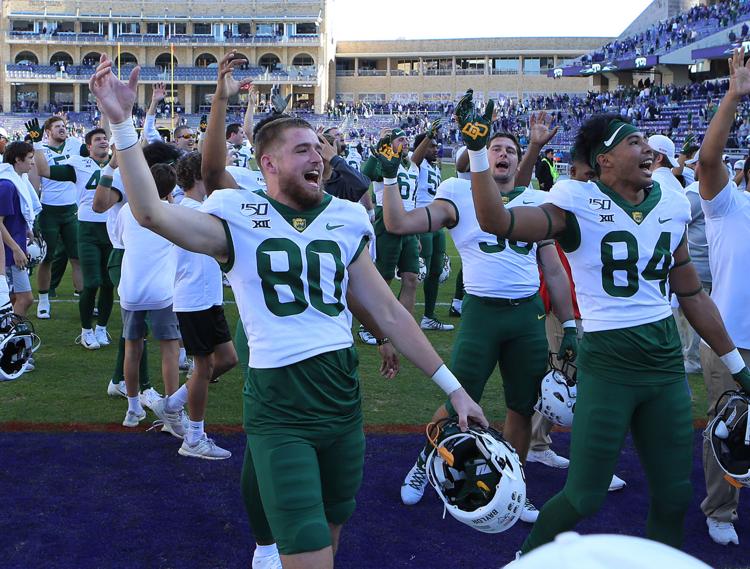 Baylor vs. TCU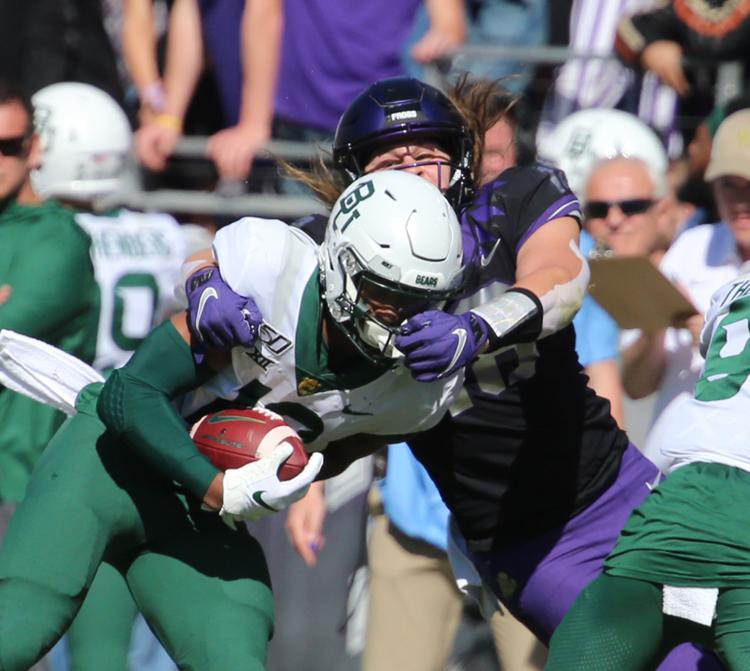 Baylor vs. TCU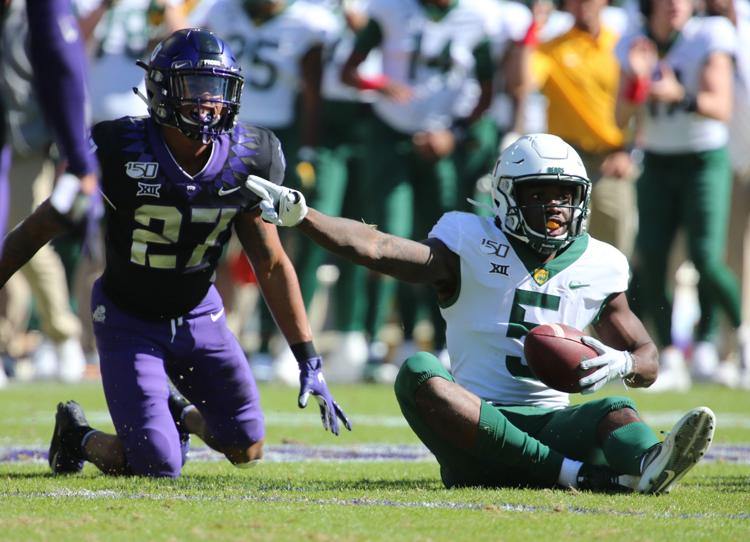 Baylor vs. TCU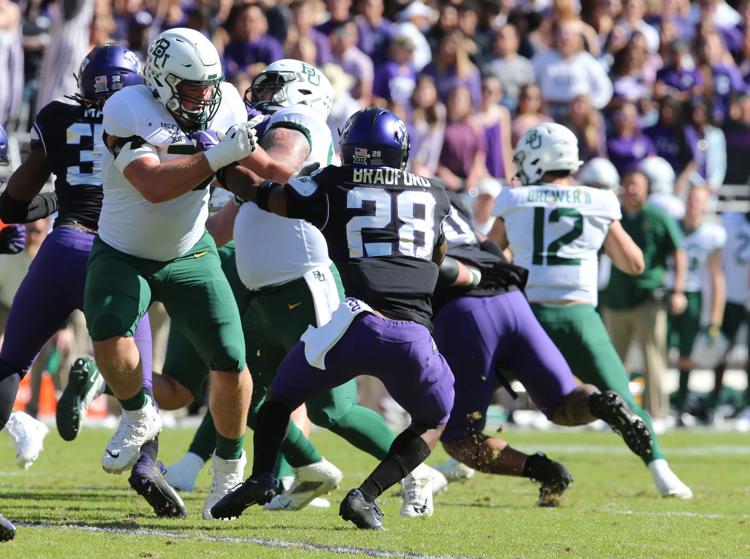 Baylor vs. TCU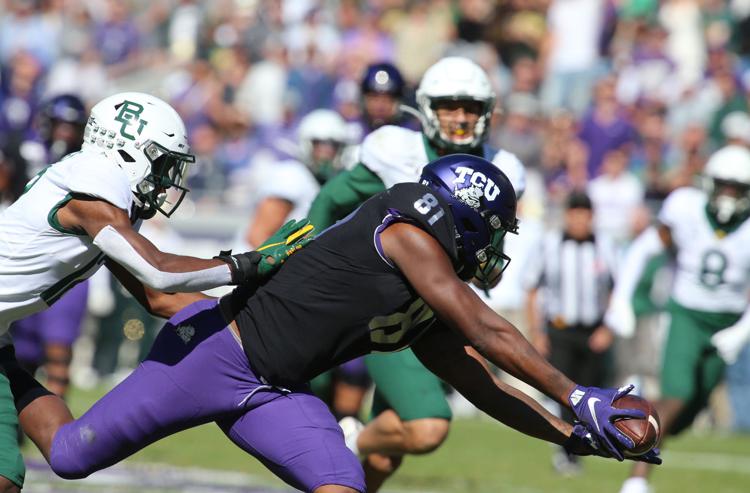 Baylor vs. TCU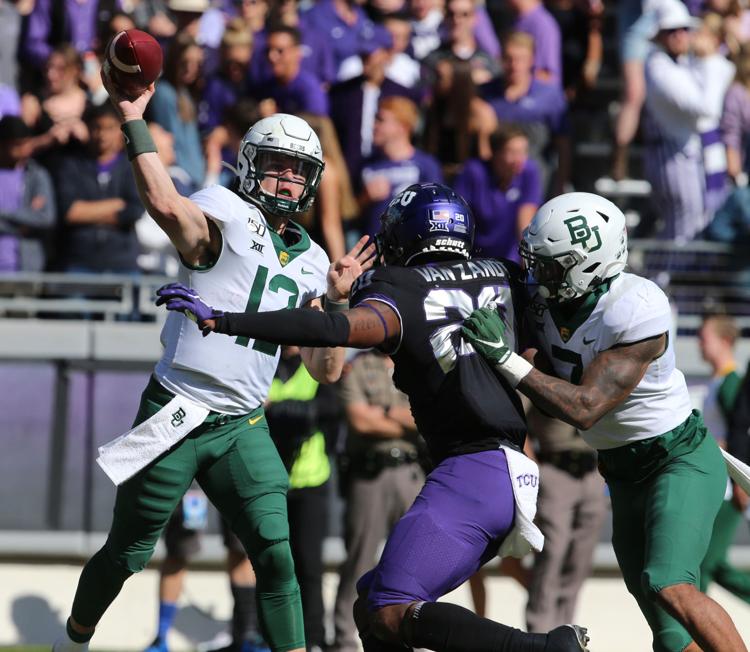 Baylor vs. TCU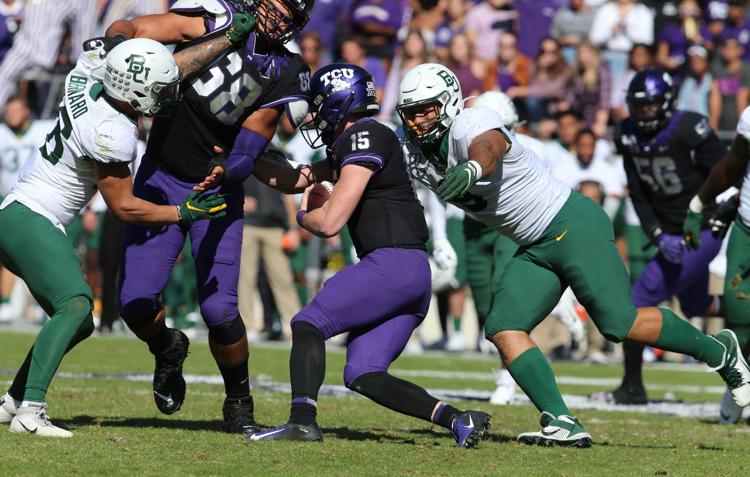 Baylor vs. TCU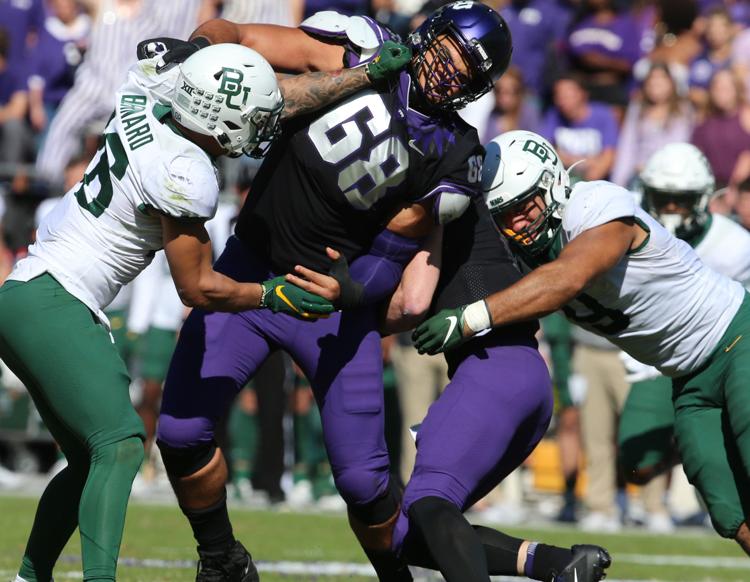 Baylor vs. TCU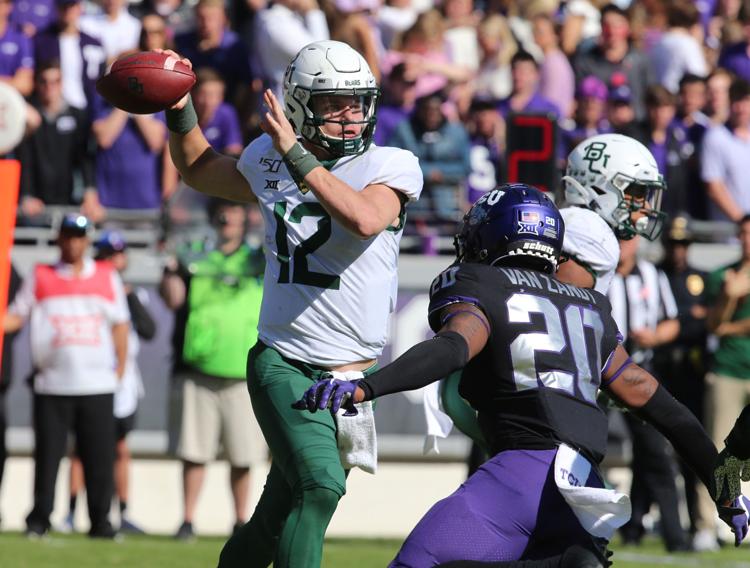 Baylor vs. TCU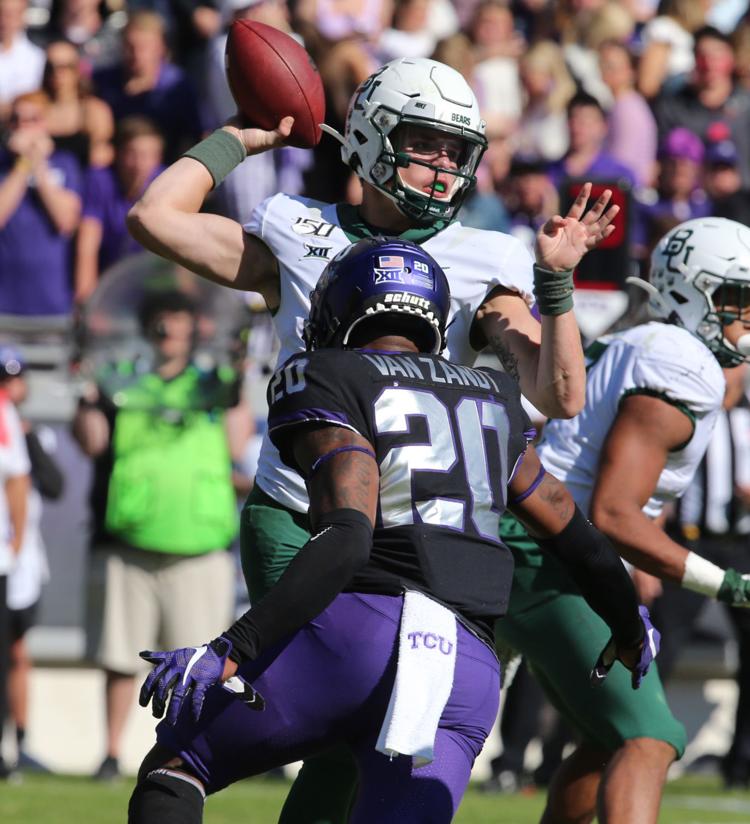 Baylor vs. TCU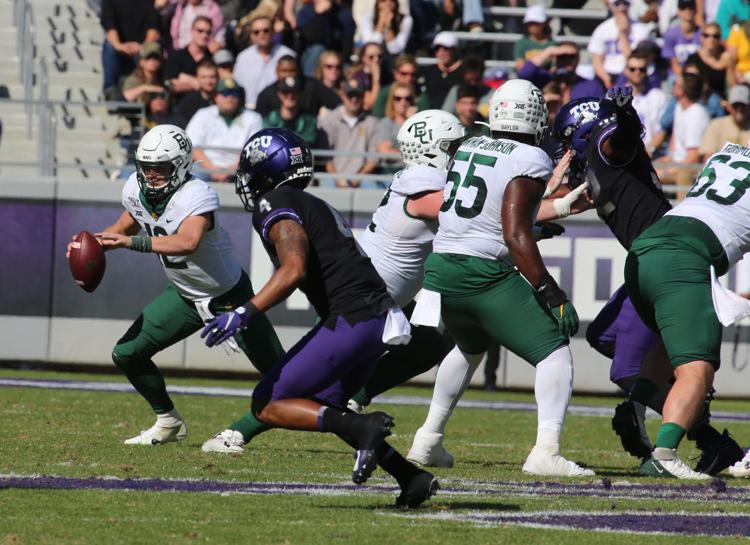 Baylor vs. TCU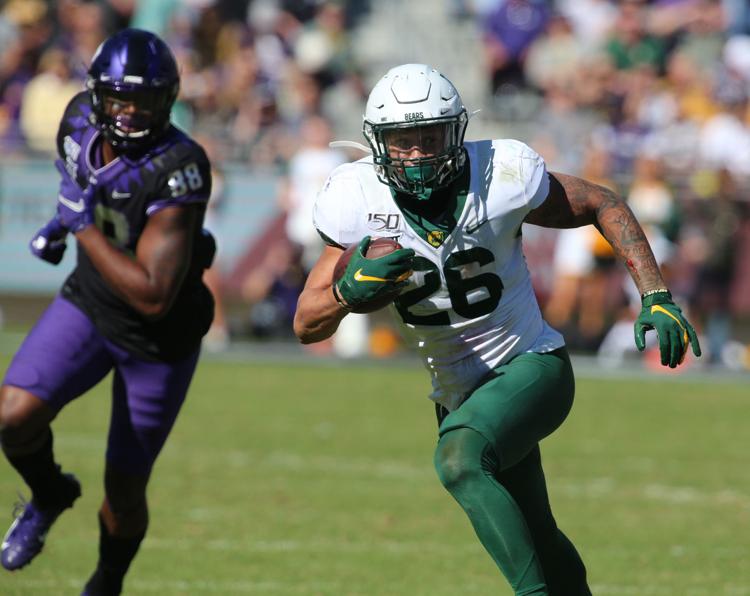 Baylor vs. TCU
Baylor vs. TCU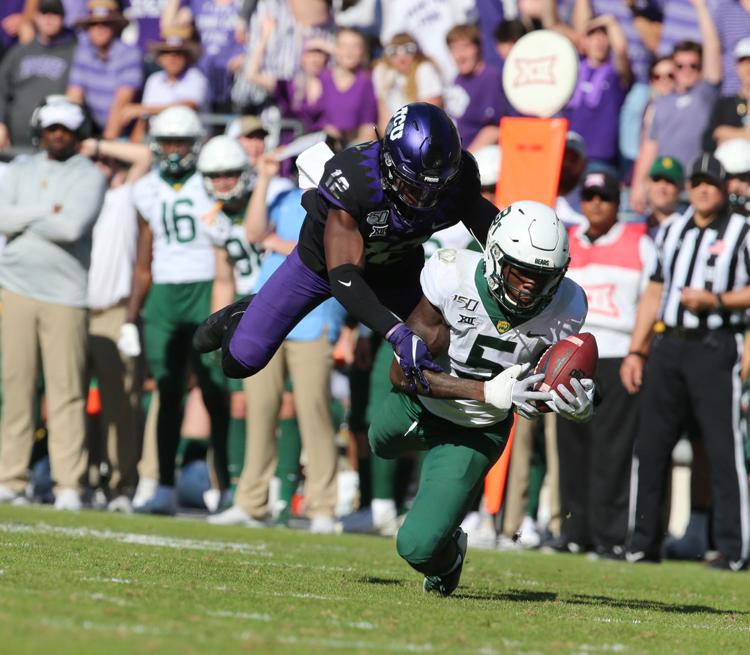 Baylor vs. TCU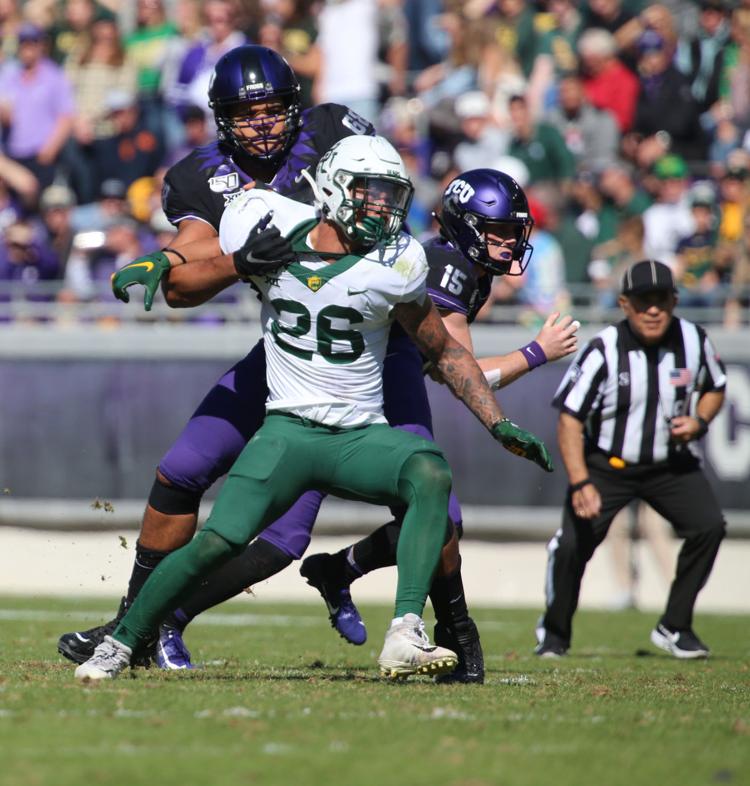 Baylor vs. TCU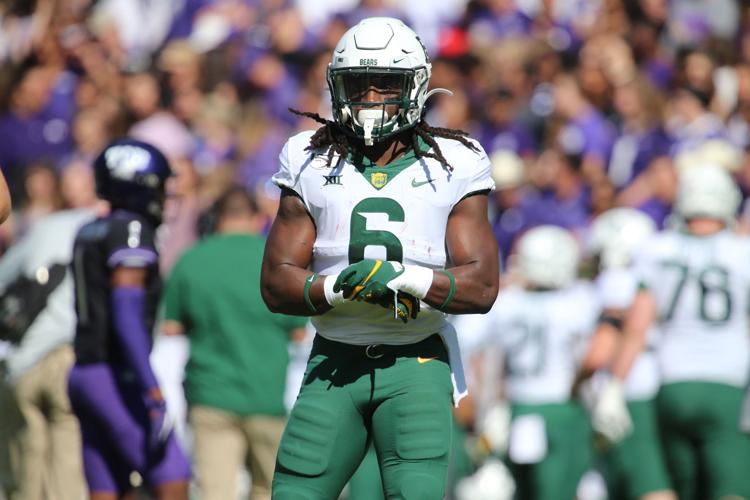 Baylor vs. TCU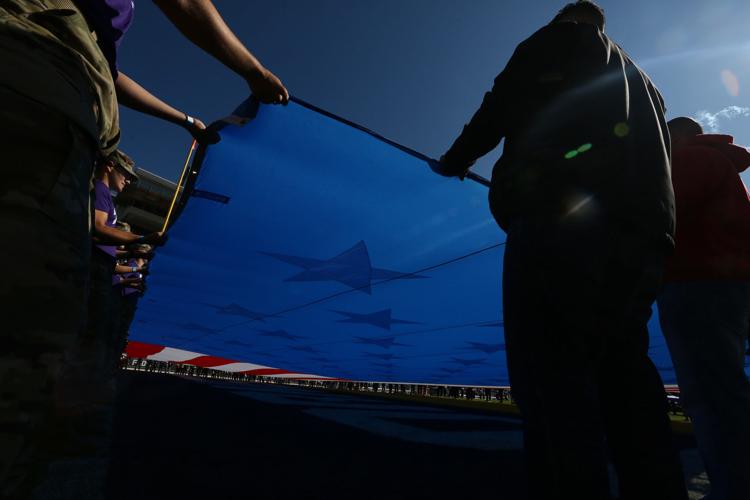 Baylor vs. TCU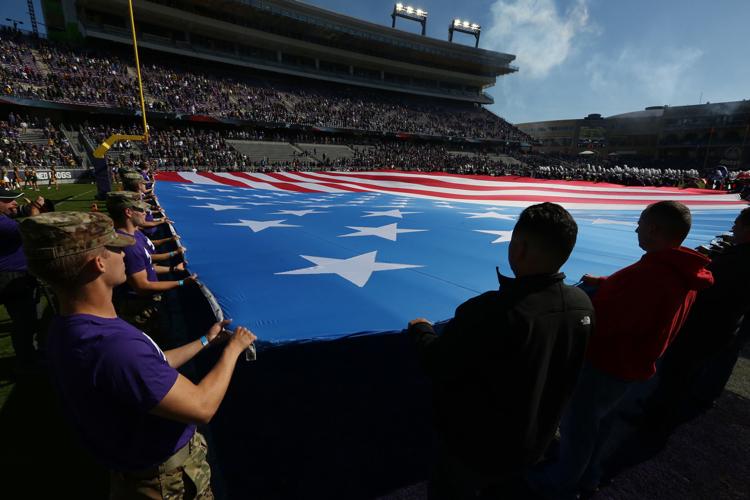 Baylor vs. TCU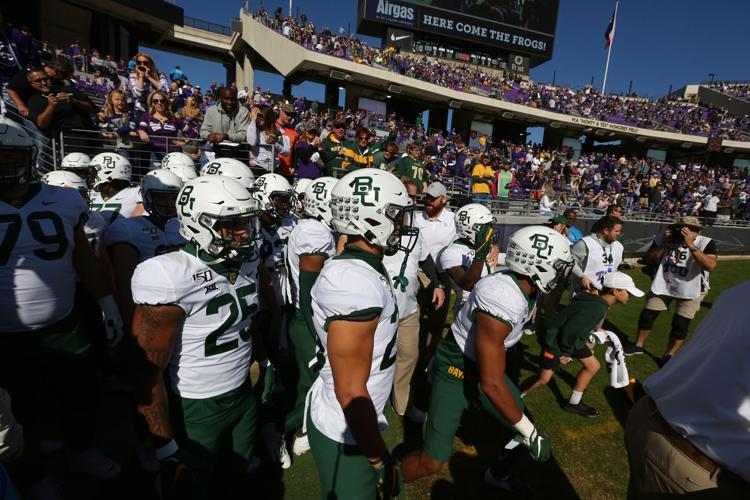 Baylor vs. TCU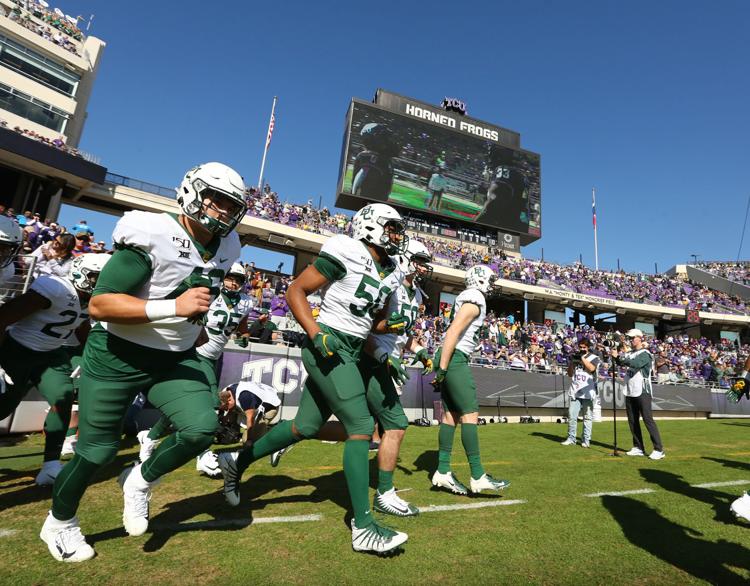 Baylor vs. TCU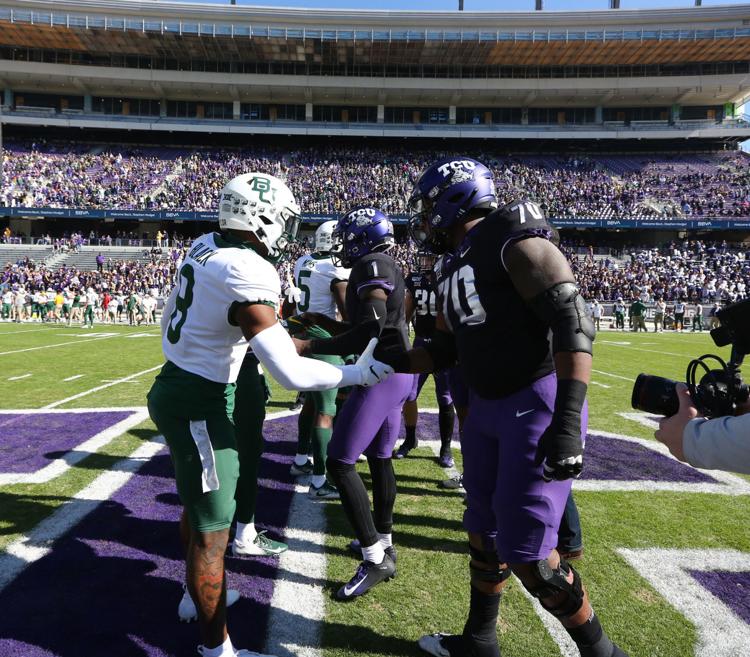 Baylor vs. TCU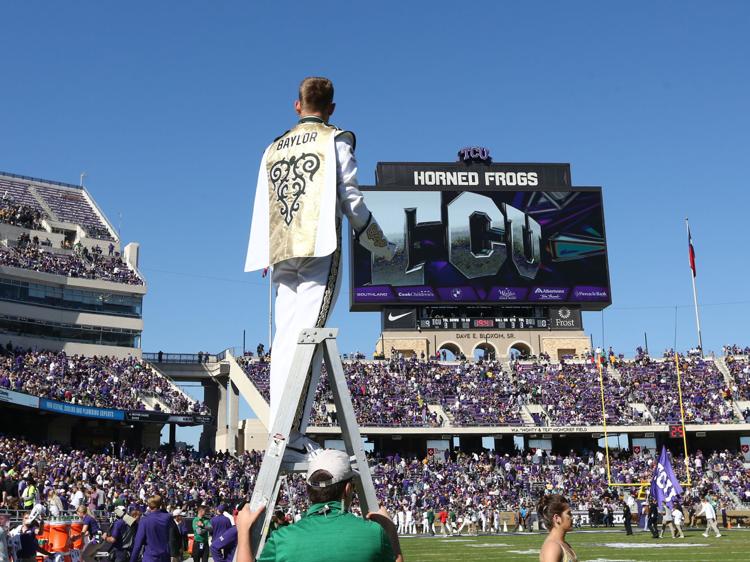 Baylor vs. TCU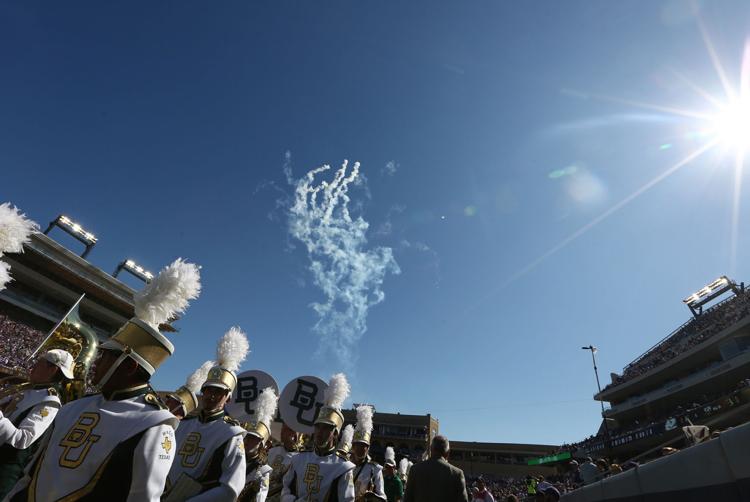 Baylor vs. TCU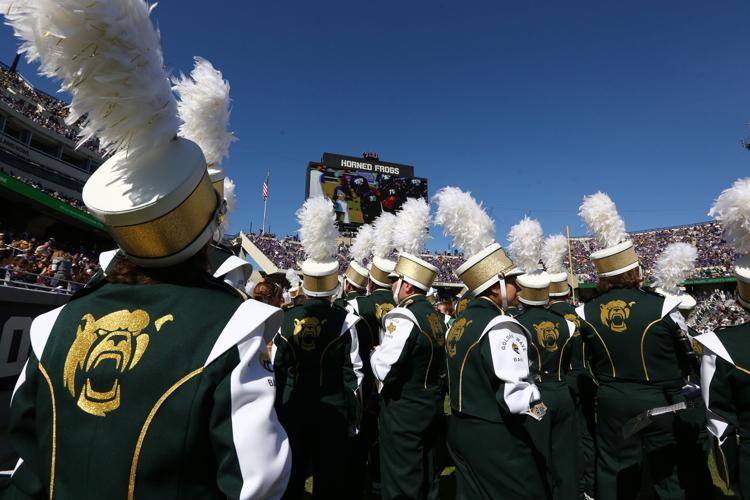 Baylor vs. TCU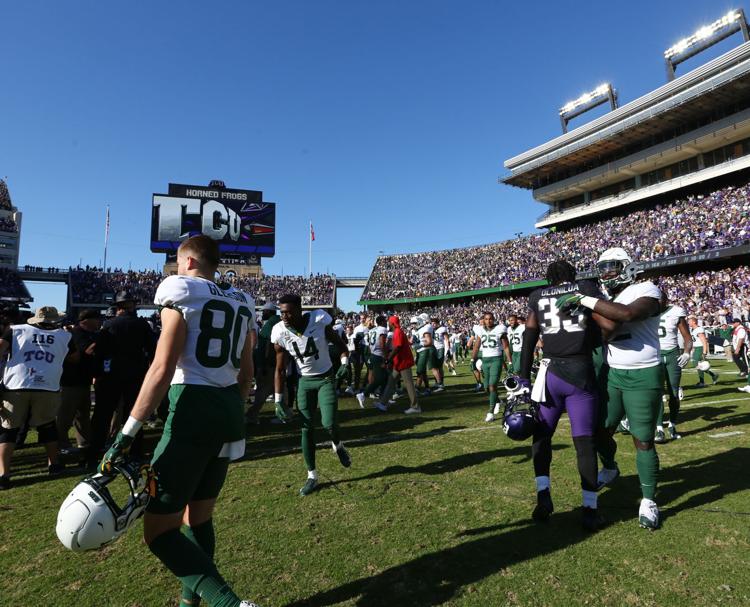 Baylor vs. TCU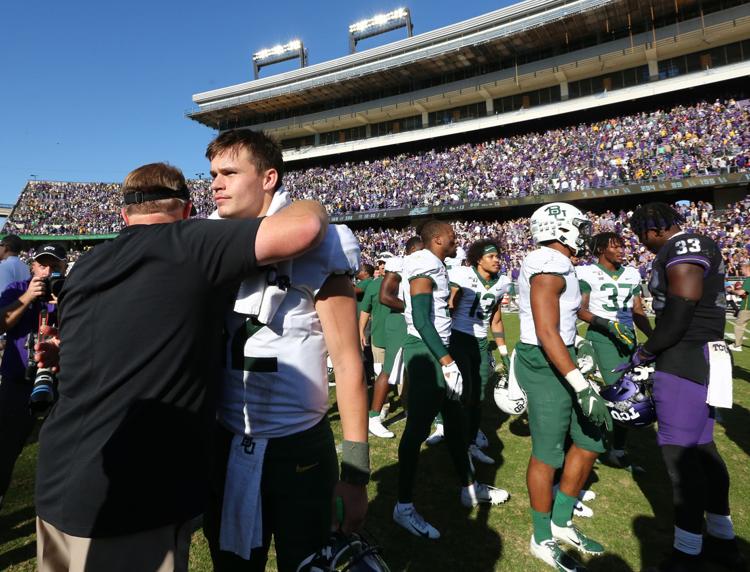 Baylor vs. TCU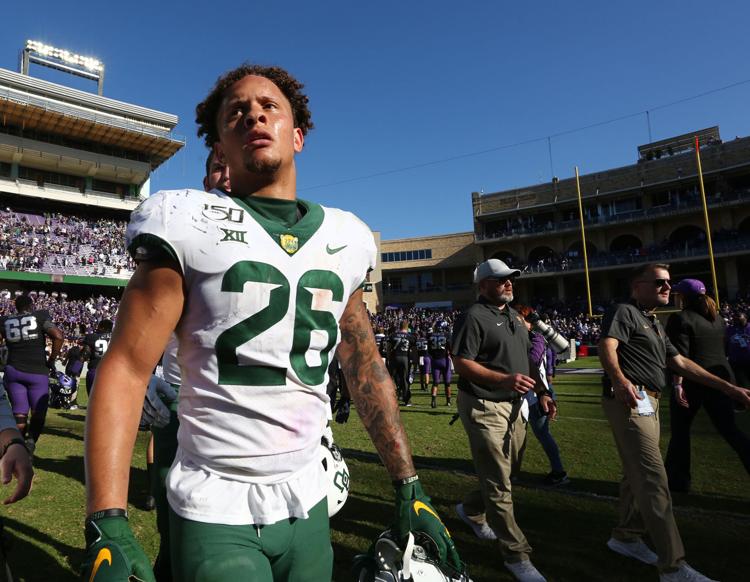 Baylor vs. TCU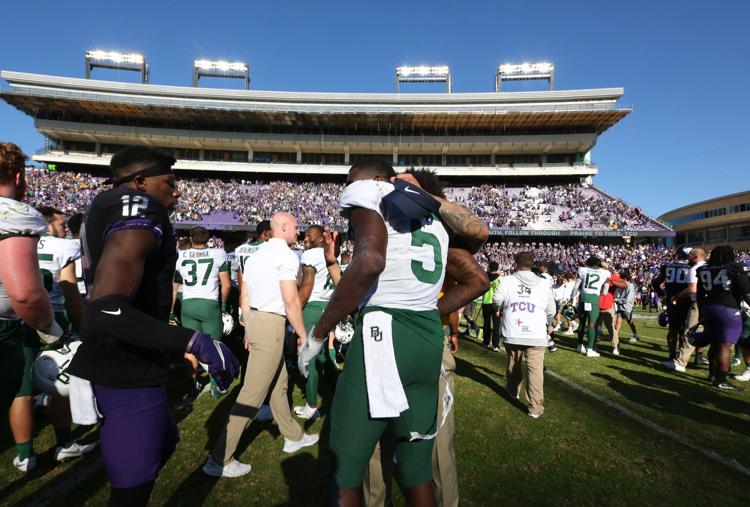 Baylor vs. TCU
Baylor vs. TCU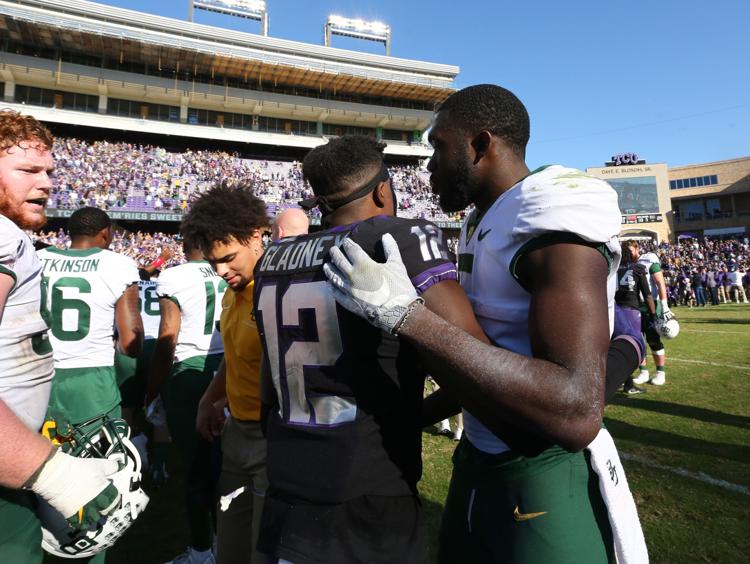 Baylor vs. TCU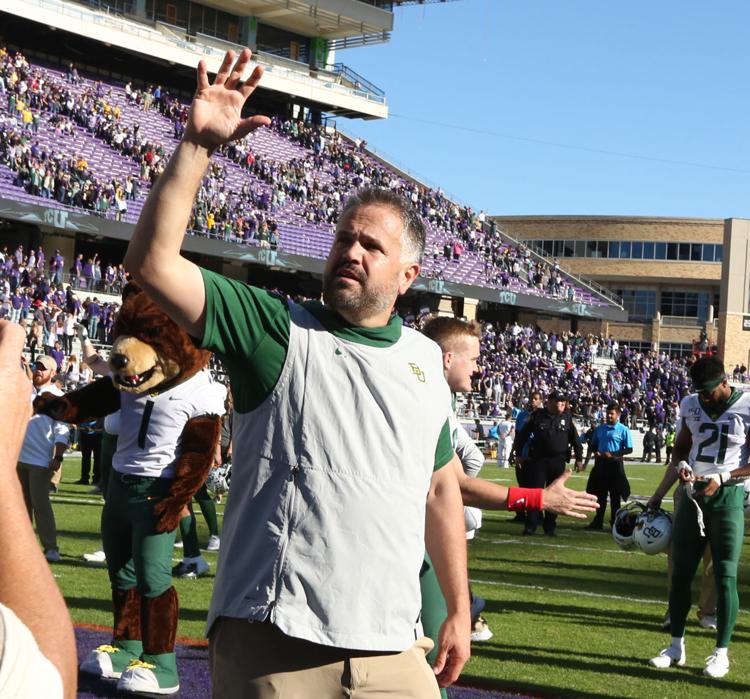 Baylor vs. TCU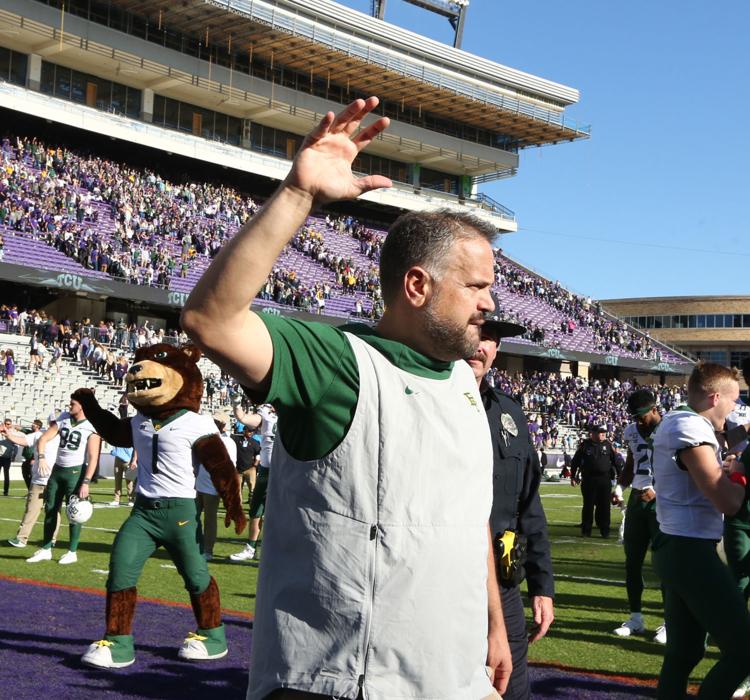 Baylor vs. TCU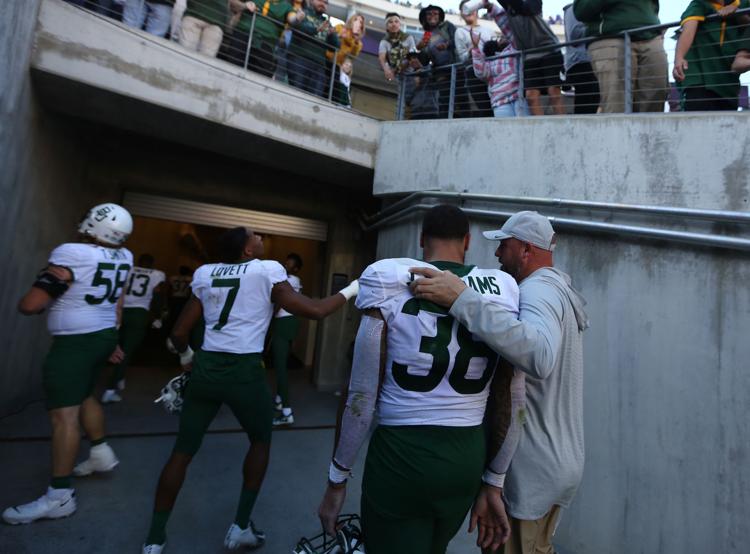 Baylor vs. TCU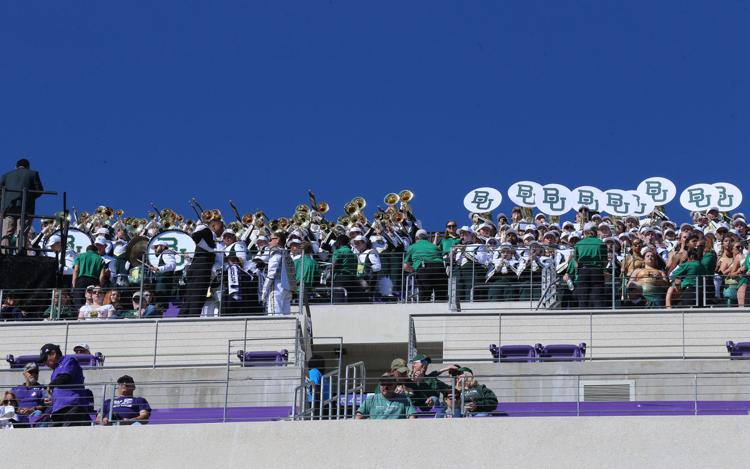 Baylor vs. TCU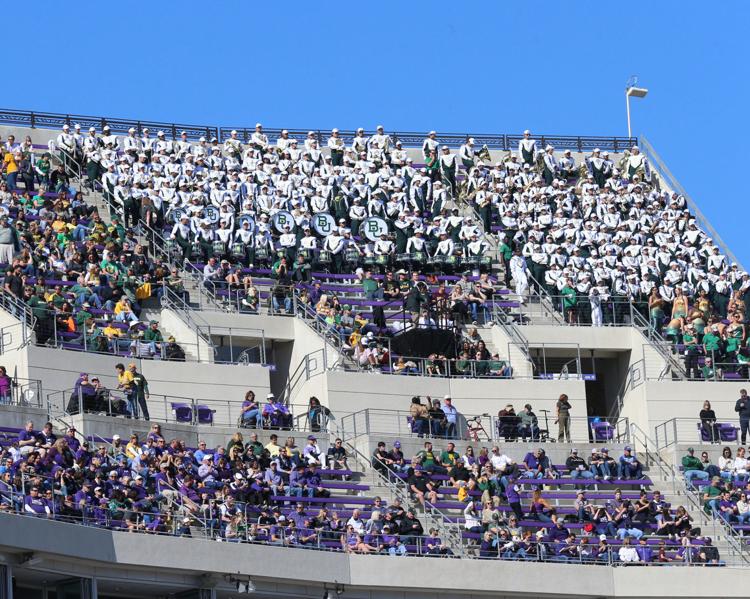 Baylor vs. TCU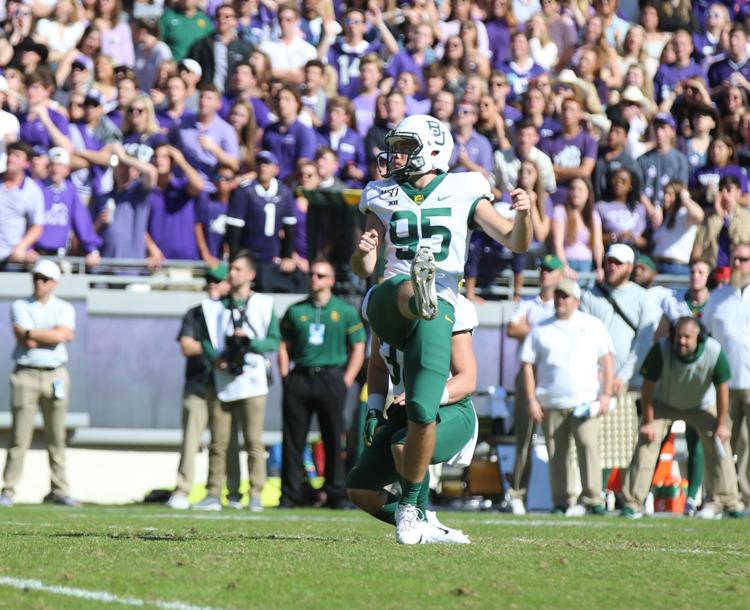 Baylor vs. TCU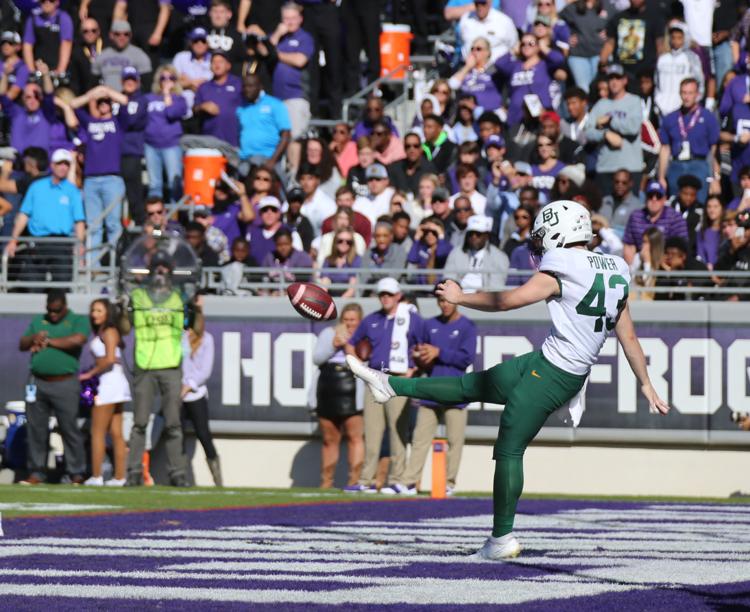 Baylor vs. TCU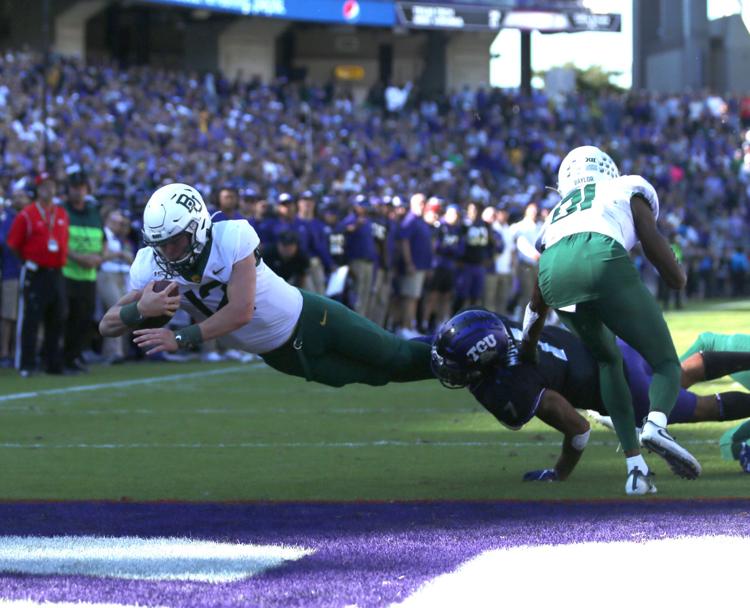 Baylor vs. TCU
Baylor vs. TCU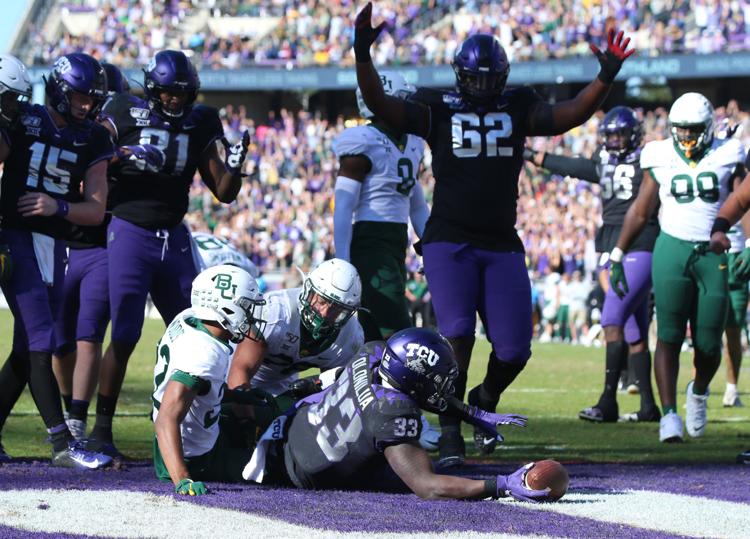 Baylor vs. TCU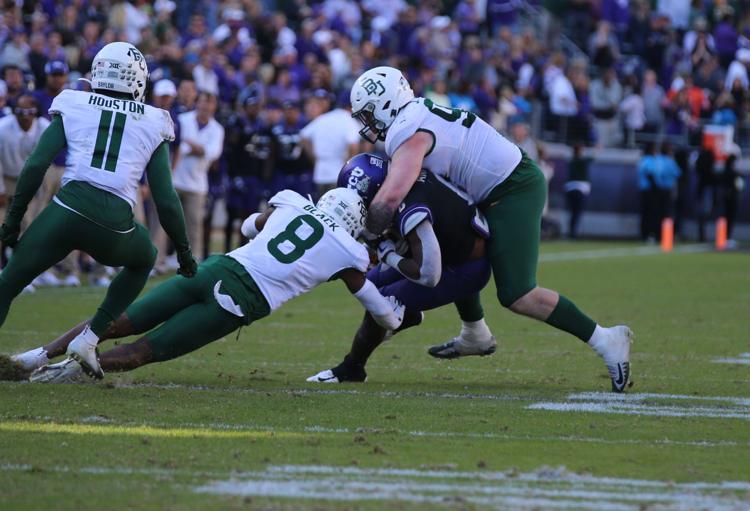 Baylor vs. TCU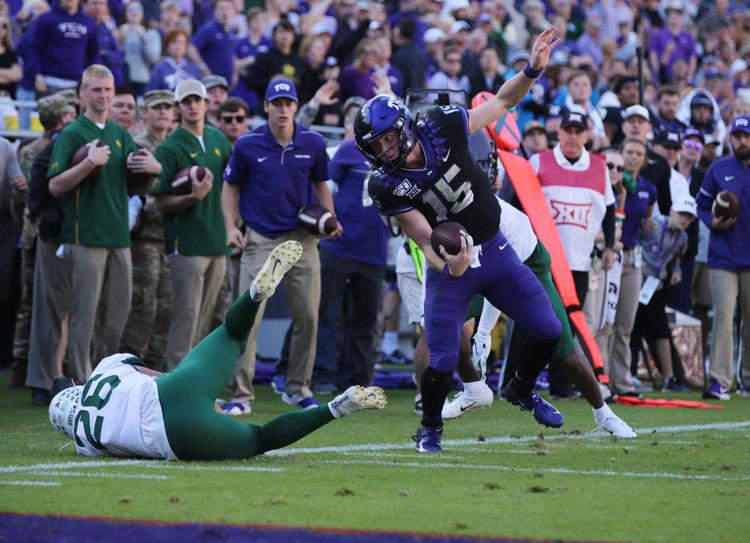 Baylor vs. TCU