To the novice, the very idea could feel daunting.
An Olympic-distance triathlon spans 1,500 meters (almost a mile) of open-water swimming, followed by a 40-kilometer bike race and finishes up with a 10K run. Even the shorter sprint distance – incorporating a 400-meter swim, 20-kilometer bike ride and a 3.5-mile run – could make many an accomplished athlete feel jelly-legged by the end of the day.
However, the Waco Tri Club is trying to help calm the fears of potential racers.
If you've ever asked yourself, "Could I really do a triathlon?" the Waco Tri Club would quickly answer with an emphatic, "Yes." The 10-year-old nonprofit organization, which consists of more than 200 members, has provided a launching pad of sorts for would-be triathletes through its "My Time To Tri" initiative.
In May, club vice president Erik Romanov led the first "My Time To Tri" seminar.
"My Time To Tri is a joint partnership with USA Triathlon and the World Ironman, and the key items of the initiative are designed to take away some of the mystique of doing a triathlon," said Romanov, a multi-time Ironman competitor. "A lot of times people will have this over-the-top allure with the sport, but we want to show that every Tom, Dick and Harry can be part of it, too. It's not so mysterious. It's not just for the ultrafit person or a person of a specific size or specific physique."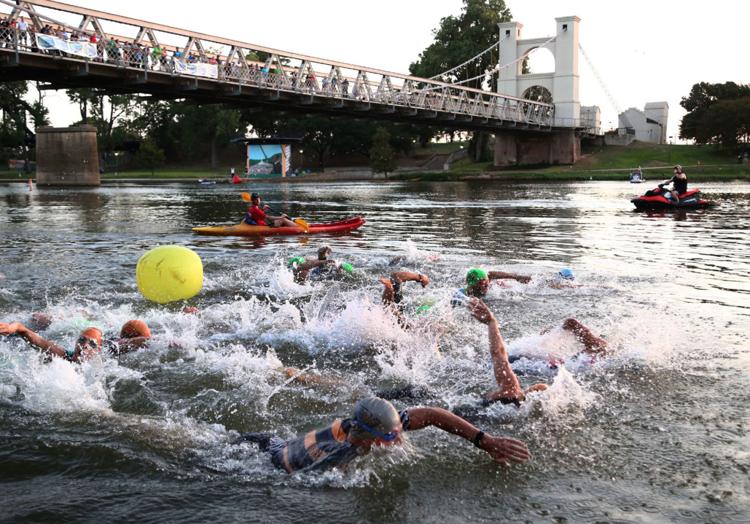 Romanov said that the session is intended to introduce people to the sport of triathlon in a non-threatening way. It offers tips for how to get started, nutrition advice, helpful training methods, and seeks to dispel myths that a competitor would have to go out and buy the latest, greatest triathlon bike in order to participate.
Most of all, Romanov said he wants to let first-timers know that they're not alone. He encourages people to consider joining the Waco Tri Club – membership dues are $50 annually – as well as the Waco Bicycle Club and the Waco Striders. Romanov is a member of all three groups, and said that their support and encouragement was invaluable when he was first getting started in the sport at age 45.
"That's the best thing about the Waco multi-sports community," he said. "They're very welcoming, and they want you to succeed and will help you succeed. That's basically the essence of what we're trying to do."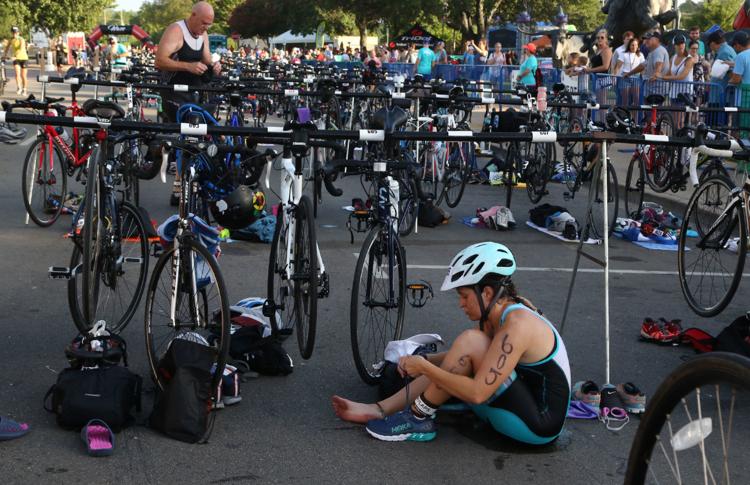 Romanov said that people gravitate to triathlons for different reasons. Some are runners looking for a new challenge, some are taking the next step on a weight loss journey. Still others may be using the sport as a weapon in their battle against drug or alcohol addiction.
"A lot of people who have come to the sport find that it becomes addictive itself," Romanov said. "They get addicted to the health benefits, and the uplifting emotional response. It usually goes one of two ways – people will try it and get hooked or they'll try it and say, 'Nah, this is way too hard.' But there's usually more in the first group. And better to be addicted to something that's good for you, right?"
Now, just as a novice golfer isn't likely to compete with Tiger Woods after his first couple of rounds or a budding competitive eater isn't liable to vanquish the records set by Joey "Jaws" Chestnut in his first contest, new triathletes should keep their expectations realistic, too. Romanov said that he encourages first-timers to try the sprint distance in their initial foray into the sport, so as to not "bite off more than they can chew."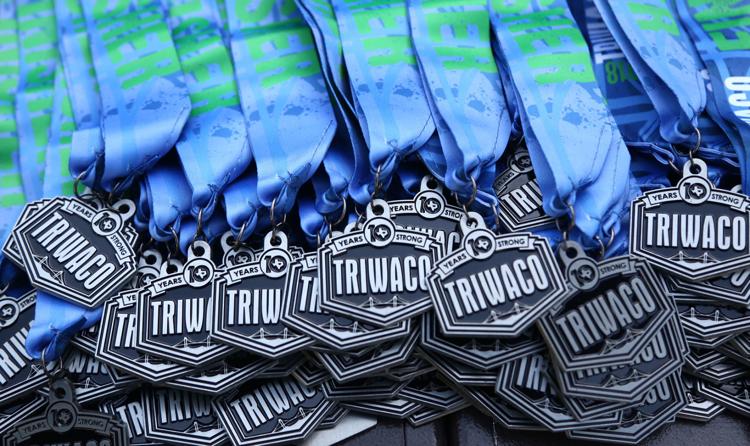 Every summer, dozens of rookies make Waco's popular TriWaco their competitive entry port into the sport. Amanda Haygood, the director of sports and special events for the Greater Waco Chamber, said that of the entrants surveyed at last year's race, 126 said that they were first timers. That was roughly 10 percent of the total field.
Sunday's 11th annual race is again expected to draw around 1,000 competitors.
Those volunteers giving back through the Waco Tri Club hope to see every one of the beginners cross the finish line.
"Our goal is to spread and promote the sport, and make it as beginner-friendly as possible," Romanov said. "We want to take that basic person off the street who might be saying, 'Wow, this looks pretty cool,' and reinforce that, 'Yeah, you can do this.'"