Some time back, a high school coach whose identity I don't recall posited a new endeavor for the Waco Tribune-Herald sports department:
"You should really have a Super Centex Track and Field Team," said the coach, who — as you might have guessed — coached track and field. (That much I remember.)
I don't remember my exact response, but I know it led with something between a sigh and a garrumph. That was followed by some kind of explanation, likely through gritted teeth, intended to enlighten the coach of the work that goes into putting together our Super Centex teams.
From requesting nominations from the coaches to compiling those nominations to following up again and again (and again) to try to give coaches another chance to nominate to actually selecting the team (often, the easy part) to scheduling a photo night to contacting the coaches to let them know of their selections to organizing the (usually two) photo nights to taking the photos to doing the interviews to gathering all the accompanying all-district teams to writing the bio copy to putting together the chart to actually writing the story to tracking down the last missing photo or two to publishing the story to (and this is a relatively new one) congratulating the Super Centex athletes on Twitter, and now you might be able to see that this beautification process doesn't happen overnight.
Moreover, we already publish 10 different Super Centex teams in a given school year. They include volleyball, football, six-man football, girls basketball, boys basketball, girls soccer, boys soccer, softball, baseball, and an all-sports all-academic team. Then we tie a fancy bow onto the school year by naming Super Centex Girls and Boys Athletes of the Year in June.
This is not to suggest that sports like track and field, swimming or tennis somehow lack importance compared to those other sports. That's not the case at all. In fact, while I am reluctant to toot our own horn, I'll say this — at least we realize those other sports exist. Many media outlets don't.
Our coverage of what I call the "individual" sports — while the athletes may fall under the team umbrella, they find themselves competing on their own with more regularity — tends to focus on the individuals themselves. We seek to increase the attention once the postseason kicks into high gear, and we attend as many of the various state championships as is humanly possible. (Occasionally, there aren't enough humans to go around to make it possible to be there in person, and yet we still make arrangements to publish a story and, hopefully, photos of the event.)
All that to say, that aforementioned coach's years-old critique still resonates with me. I'm sensitive to the idea that the hard-working kids in these less-publicized sports deserve a little more publicity. Because they're pretty super, too.
So, that's where this column tries to bridge the gap. Years ago, I wrote a similar piece and named the Super Centex Athletes of the Year in those non-Super Centex sports. Later, one of the athlete's moms emailed me and said, "Is that official? Can we put that on his letter jacket?"
Knock yourself out, Mom. This is as official as it gets. Introducing your 2018-19 Super Centex Athletes of the Year:
BOYS CROSS COUNTRY: Klay Howard, Covington
Howard left it all on the course in his final high school cross country race. The Covington senior sprinted to the finish line at the UIL state meet in a near dead-heat with Hartley's Alejandro Chavez. Though Chavez nipped Howard at the line by fractions of a second, the Covington runner still captured a silver medal, marking the third top-five state finish of his brilliant career.
GIRLS CROSS COUNTRY: Dakota Cassidy, Meridian
This Meridian junior turned in the top finish of any area girls runner at the UIL state meet. She completed the 3,200-meter Old Settlers Park course in a time of 12:13.83, which was good enough for seventh in the Class 2A race. She also had two gold medals and two silvers on the season.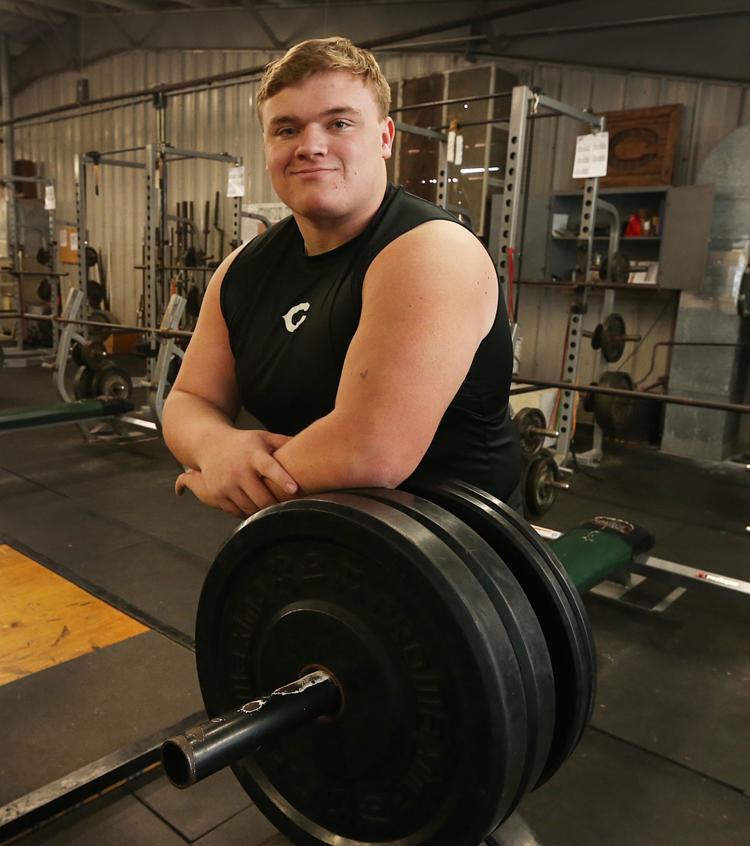 BOYS POWERLIFTING: Seth Kohlscheen, Crawford
This driven Crawford senior pushed his way to a second straight state title in the superheavyweight division. He claimed the crown by more than 100 pounds, totaling 760 in the squat, 430 in the bench press and 605 in the deadlift for a total of 1,800 pounds. All three lifts were the best in his division.
Perhaps just as impressively, Kohlscheen hoisted up 800 pounds in the squat at the regional meet, setting a personal and regional meet record.
"It's not only a sport that you can compete in, but it drives you to work out all the time," Kohlscheen told the Trib before the state meet. "So it's a sport that you can get comfortable in the weight room and learn to love the weight room, and that's what I enjoyed about it."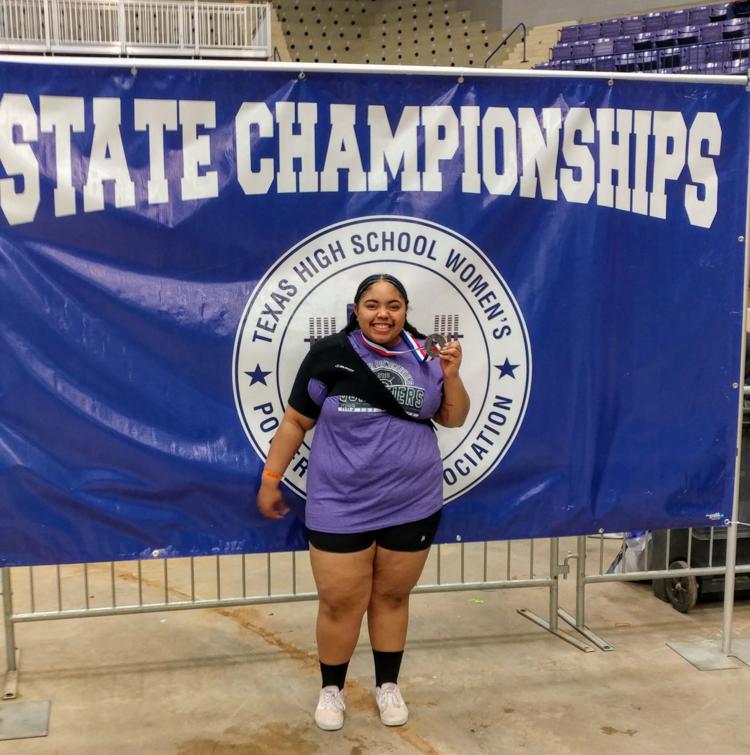 GIRLS POWERLIFTING: Deonshae Milliner, Moody
Milliner racked up 1,000 pounds of lifts at the state meet, going for 445 pounds in the squat, 215 in the bench and 340 in the deadlift. That total was sterling enough to give her a state championship in her final high school competition.
"I'm very proud of what she has accomplished in her powerlifting career, and this is a great way to cap it off," Moody coach Jarrod Thomas said at the time.
GIRLS SWIMMING/DIVING: Erika Neal, Midway
Neal was a fish in more ways than one. Sure, that's an old nickname for a freshman, which Neal was in 2018-19. But she also swam like a slippery minnow, logging the anchor leg on a pair of Midway's regional-qualifying relay teams. She also qualified for regionals individually in the 100-yard freestyle.
BOYS SWIMMING/DIVING: Damon Tran, Belton
Tran, a senior, swam legs on three Belton relay teams that competed at the regional meet. He also was a regional qualifier individually in the 100-yard breaststroke.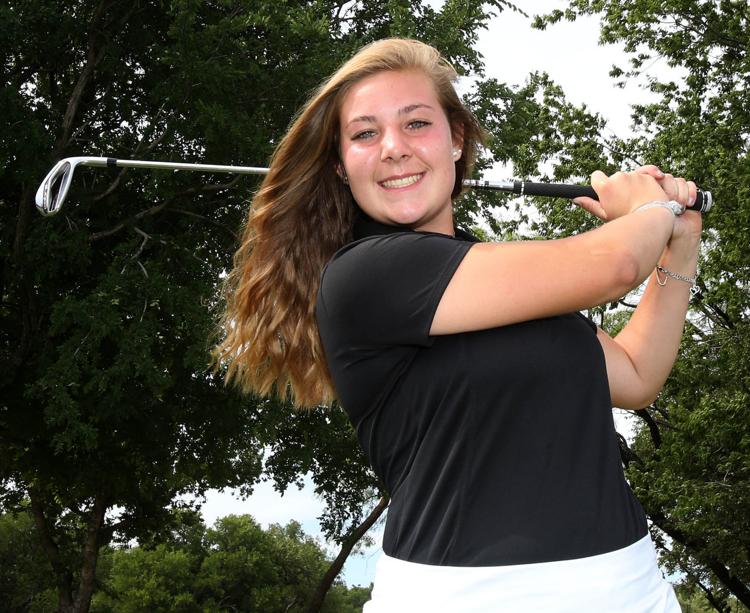 GIRLS GOLF: Paige Gilstrap, McGregor
McGregor's sweet-swinging junior pocketed her third straight UIL state silver medal at state, shooting rounds of 82 and 75 for a 13-over 157 at Grey Rock Golf Club in Austin. Best of all, Gilstrap also experienced a gold rush, as she and her McGregor teammates won the team title, the first in school history.
"I think every single one of us had the determination to help each other out," Gilstrap said.
BOYS GOLF: Dallas Hankamer, Belton
This talented Belton sophomore made a serious run at a Class 6A state title, which would have given Central Texas its first state golf champ since another Belton player, Andrew Paysse, won in 2013.
Ultimately, Hankamer shot rounds of 3-under 69 and 1-under 71 at Georgetown's Legacy Hills Golf Club, finishing third overall in the field. The good news in Tiger Country is this – he's got two more years to chase that UIL gold medal before he ventures off to hunt for birdies at Texas A&M.
GIRLS TENNIS: Hannah DeFriend, Groesbeck
DeFriend was one of just three Central Texas entries to win a match the UIL state tennis tournament this year. The Groesbeck junior had to dig deep to grind her way through a three-set win over Sierra Martinez of Big Lake Reagan County in the state quarterfinals before she lost in the state semis. DeFriend was making her third straight appearance at state.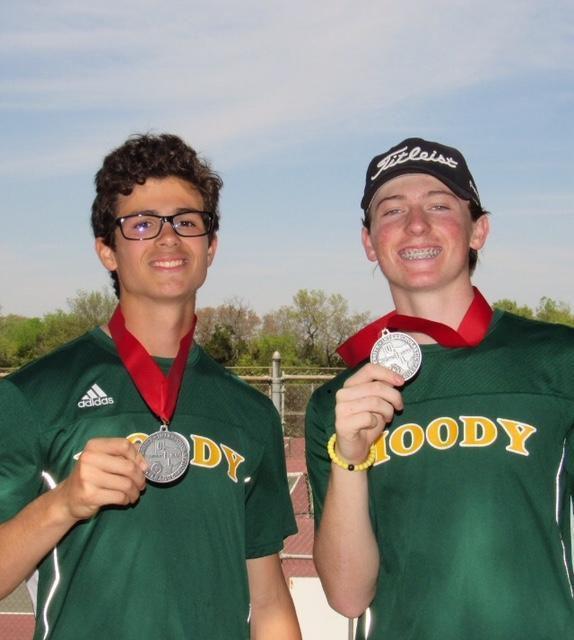 BOYS TENNIS: Jacob Armida and Cody Stone, Moody
Moody's standout doubles team turned in one of the most dominant matches of any of Central Texas' state qualifiers in their quarterfinal match in College Station. They opened with a 6-0, 6-2 victory over a twosome from Linden-Kildare to move on to the state semifinals.
Though Armida and Stone dropped a match to a team from powerhouse Mason in the semis, their bronze medal still marked the best state showing of any players in the area.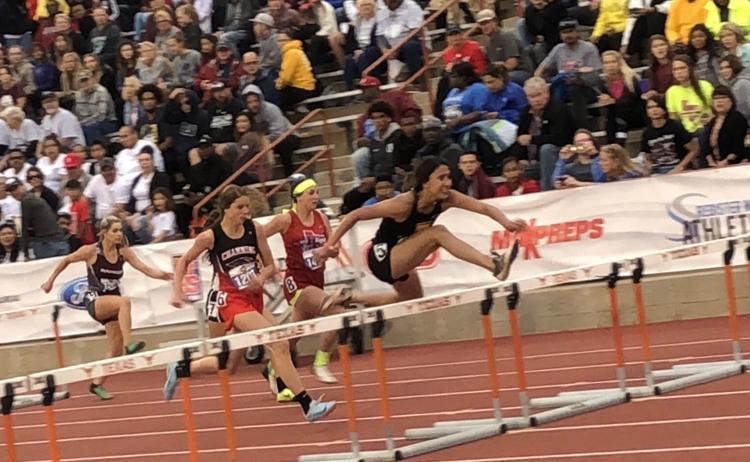 GIRLS TRACK AND FIELD: Vivi Benitez, Iredell
With apologies to Alicia Keys, this girl was on fire in her final high school track and field meet. The Lady Dragon senior nabbed two silver medals (long jump, triple jump) and sprinted to a state title in the 100-meter hurdles, running to the line in 15.74 seconds.
"I'm pretty sure I had the biggest smile on my face," said Benitez, who indeed flashed a grin the Joker would envy.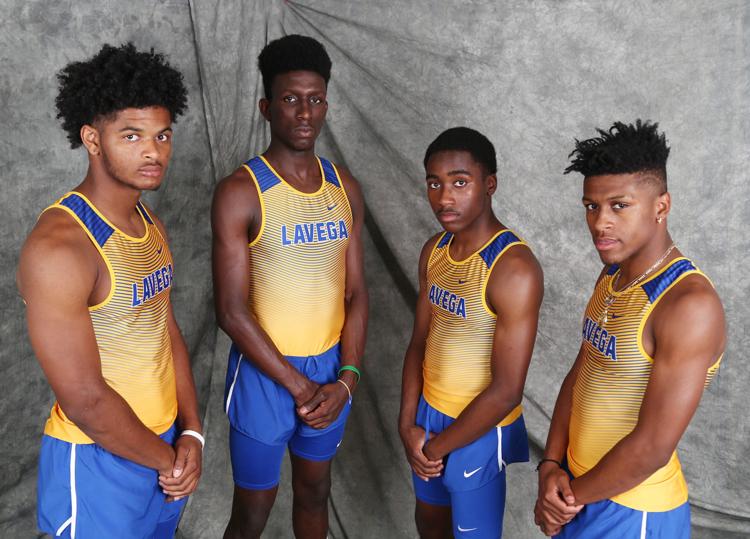 BOYS TRACK AND FIELD: Quintaveon Mason, La Vega
A standout cornerback for the Pirates' state championship football team, Mason bookended his senior year by spurring the school's track team on to a state title as well. Mason ran legs on all three of La Vega's gold-winning relay teams at the state meet, in the 4x100, 4x200 and 4x400, respectively.
"It's an amazing feeling to go out with a bang," Mason said.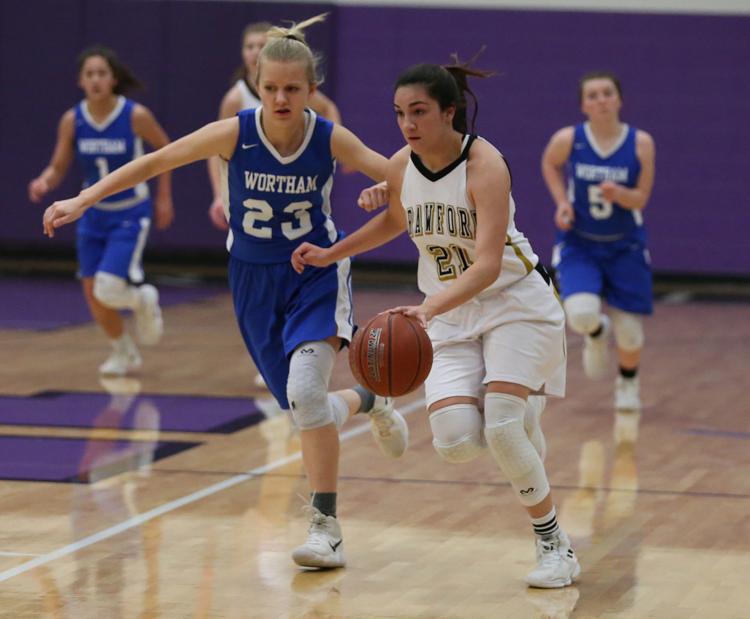 GIRLS ATHLETIC PROGRAM OF THE YEAR: Crawford
For extra credit, I decided to name the top two athletic programs in Central Texas, too. Even though the sports year for the Crawford Lady Pirates isn't quite complete (they'll play for a softball state title in Austin this week), I'm not worried about it. They're a full lap ahead of the field. Nobody's catching them.
Crawford's consistency is remarkable. The Lady Pirates won district championships in volleyball, basketball, golf and softball and were the district runner-up in three other sports. They qualified their entire teams for state in cross country, golf and softball, and had multiple state qualifiers in powerlifting, track/field and tennis as well. Oh, and as mentioned, they could pocket the school's third state championship in softball with two more wins.
The rest of Central Texas had better be glad they don't have a girls soccer team in Crawford, or else they'd kick your tail in that, too.
BOYS ATHLETIC PROGRAM OF THE YEAR: La Vega
Bling, bling, baby. La Vega added even more shine to its well-stocked trophy case by taking home Class 4A state titles in football in the fall and track and field in the spring. It marks the second football crown in four years for the Pirates, who accomplished the feat in Don Hyde's debut year as head coach. For the track team, which zoomed their way to the top of the podium by winning all three relays at state, the title was a program first.
La Vega's boys also made the playoffs in basketball and soccer. In those two sports and football, they tallied a combined 21-7 record in district play.
Modoc Pride is alive and well.