When Michael Hurd first heard the term "Friday Night Lights," he considered it a head-scratcher.
His initial thought — wait, they play high school football on Fridays, too?
For nearly 50 years, the games involving all-black high schools in Texas unfolded on Thursday and sometimes Wednesday nights. At its peak, the Prairie View Interscholastic League provided athletic and academic oversight for roughly 500 high schools in Texas. Before integration, black folks had their schools and ball games, and white people had theirs.
Separate, but not equal. Definitely not equal.
The history of PVIL football in Texas has mostly existed in the shadows since the organization disbanded in 1970. But into that void stepped Hurd, who some 11 years ago had the epiphany to write a book about the legacy of the state's black football players, coaches and teams.
"I feel like I've been writing this book since adolescence, because that's kind of what I grew up with. That's always been in the back of my mind," said Hurd, who works as the director of the Texas Institute for the Preservation of History and Culture at Prairie View A&M University. "But what really brought everything to a head was probably around 2007, when I went to my first PVIL Coaches Association Hall of Fame banquet. Listening to those guys when they were accepting their plaques, it was like, 'Oh, man, I think I need to write this story. This has to happen.' Because they really hadn't been acknowledged."
Thus, "Thursday Night Lights" was born.
Researching the book, which published last fall, proved to be a formidable challenge. Hurd interviewed dozens of former PVIL players and coaches, so he relied heavily on their memories and the oral history of games and events.
But newspaper accounts were sparse. Major newspapers didn't typically cover the games of the black high schools in those days. And even the reports from the black newspapers that did publish stories usually didn't provide statistics.
"People weren't familiar with those schools, and the major papers weren't writing about them," said Hurd, who participated in Saturday's second annual Texas Sports Hall of Fame Book Festival in Waco. "A lot of the books that I found might have a paragraph — incorrect — or something like that. But nothing like this."
Of course, a lack of media coverage was the least of those PVIL schools' concerns. Racial strife permeated the time. Whites and blacks didn't mix — they attended separate schools and churches, used separate bathrooms and water fountains.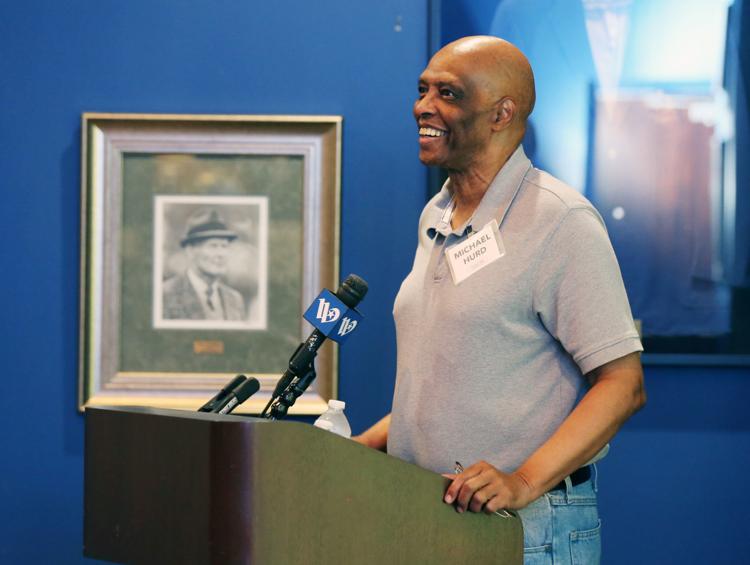 The PVIL's football teams made do with second-hand uniforms passed down from white schools, not to mention the tattered textbooks that had already been used several times over.
"You might get a book that barely had a cover on it, it had just been used to death," Hurd said. "So it was that sort of thing. There just weren't a lot of resources being allocated to the black high schools in general. It was mostly a money issue."
Even if a black school would have had the finances to fund an overnight trip for their football team, they wouldn't have had the opportunity to make it happen. Black schools in West Texas faced especially long travel, and there was no thought of booking a hotel — because the hotels in most of the towns didn't accommodate minorities.
"They would get back to school at 4 or 5 in the morning, sometimes even later, and be in class the next morning. Sleeping on the bus, that sort of thing," said Hurd, who talks about the travails of such travel in a chapter in his book called, 'Riding the Yellow Dog.' "The upside of that was the camaraderie and the team building. Otherwise, it was just one of those things they had to deal with."
Despite the difficulties they faced, those PVIL teams produced some legendary players and teams. Jerry LeVias dazzled at Beaumont Hebert High School before breaking the Southwest Conference's color barrier at SMU. Eldridge Dickey was, by all accounts, a fantastic quarterback. Temple Dunbar had a fearsome defensive force who would become a household name in America in the 1970s while playing for the Pittsburgh Steelers, one "Mean" Joe Greene.
At one time, the most-attended high school sporting event in the country was a PVIL game. The rivalry between Houston's Yates and Wheatley High Schools was an intense one, and it boiled to a head every Thanksgiving Day when those two teams would meet on the football field.
"Entire families would get involved. You might have a wife who went to Yates and a husband who had gone to Wheatley. For that week, they were divorced," Hurd said.
The game routinely drew standing-room only, fire-marshal-be-damned crowds of 20,000 or more. When Jeppensen Stadium expanded to 40,000 capacity to suit the needs of the AFL's expansion Houston Oilers in 1960, the Yates-Wheatley game still sold out.
Waco is steeped in its own unforgettable high school football history. Yes, Paul Tyson's Waco High Tigers created an unshakable dynasty in the 1920s. But perhaps no less impressive is the success produced by the A.J. Moore High School Lions, an all-black PVIL school.
Under the guidance of head coach Lewis Richterson, Moore won PVIL state titles in 1951, '52, '60 and '64. In fact, the 1964 Moore team is the last City of Waco public school to claim a state football championship.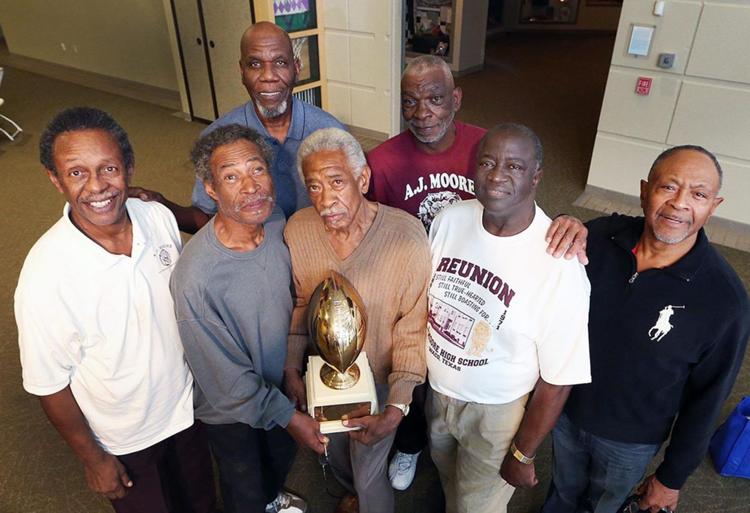 Integration finally happened in the late 1960s in Texas. The UIL merged with the PVIL in 1967, though Hurd termed the move as a "hostile takeover, more than a merger." Many documents dealing with the PVIL's history were thrown out or destroyed. In time, the vast majority of the black schools vanished. Hurd said that while the PVIL once consisted of 500 schools, only eight of those schools exist today under their original names.
Integration was a triumph, and absolutely necessary. No sane person would deny that. But it's a shame that the rich legacy of teams from the PVIL era hasn't been better preserved.
Thankfully, people like Michael Hurd are still around to do just that.