We all want to be in on them. The mystery adds to the appeal. It may be the speak-easy night club whose entrance is in the middle of an alleyway, or the hole-in-the-wall diner that serves a chicken fried steak so decadent it'll make you give up dieting forever.
Before I ever was a writer, I was a reader. That's the natural progression of things, I suppose. Books were my oxygen, and as soon as I sucked one down I was coming up for another. As the years passed and I developed an interest in sports, I traded Dr. Seuss for Doctor J. But I never stopped reading.
My friend John Werner recently offered up his choices for the best baseball books of all-time, filled with home run tomes more than worthy of your time. But here's the thing: I feel like you shouldn't have to be told that "Ball Four" or "Eight Men Out" are classics. You should already know that.
When April rolls around, the first thing I do is check the Major League Baseball schedule to plan my ballpark itinerary for the year.
When I Googled lists of the greatest sports books in history, I found myself nodding along in agreement. From "The Boys of Summer" to "Breaks of the Game," from "Paper Lion" to "A Good Walk Spoiled," the lists included titles that should absolutely be stacked on every sports fan's bookshelf.
But what about the ones that didn't make the cut? As I continued to pore over these best of the best collections, I found myself thinking less about the books listed and more about the ones omitted. That sent me searching my own shelves, and pulling out well-worn copies of sports books I had enjoyed that seemingly didn't get as much glory as they deserved.
When I was done, I noticed that all had published within the past 20 years. So, why not slap a title on this here list — let's call it The Most Underrated Sports Books of the 21st Century — and get to it.
Fore! Play: The Last American Male Takes Up Golf (2001), Bill Geist — Geist, the former New York Times columnist and CBS News correspondent, is a genuinely hilarious writer. His gut-busting 1992 book Little League Confidential resonated with anyone who has ever coached a youth-league team.
Geist chronicles his travails on the tees in Fore! Play, and I defy you not to laugh throughout. He provides a handy golf glossary ("Whiff — when you swing and miss. We call it a practice shot, real golfers count it as a stroke.") He explores the treasure trove of golf gadgetry. He takes on a blind golfer — and loses.
It's not heavyweight literature, but it's a fun, breezy read. As a hopeless hacker myself, I certainly connected with it. (Or, rather, didn't.)
Rammer Jammer Yellow Hammer (2004), Warren St. John — Alabama football fans are rabid, y'all.
You knew that already. But you'll gain a whole new understanding for that less-than-civilized civilization after digging into this book. St. John, a former New York Times writer who grew up in Birmingham as a Crimson Tide fan, explores that maniacal subculture by buying an RV and joining the traveling caravan of diehards who follow the team from game to game.
In essentially living with these folks over the course of the season, St. John brings the characters to life. And, man, are they ever characters. Meet the Reeses, who skipped their daughter's wedding because it conflicted with a Bama game. "We told her, just don't pick a game day and we'll be there hundred percent and she went off and picked the third Saturday in October," Papa Reese said. Don't worry — they made the reception.
There's John Ed, the ticket scalper whose popularity among Tide fans knows no bounds because of that important fact: He can get you seats. Or Chris and Paula Bice, who keep a jar of Bama Bombs on hand for their tailgate parties. What are Bama Bombs, you wonder? Maraschino cherries soaked in pure grain alcohol.
It's a gas-guzzling, booze-chugging, Tide-rolling adventure into the heart of fandom, and the author scores big.
Between a Rock and a Hard Place (2004), Aron Ralston — If you know the name Aron Ralston, it's for one reason and one reason only.
Yeah, he's the guy who cut off his own arm.
Ralston was climbing through a remote slot canyon in Utah in 2003 when he dislodged an 800-pound boulder that crashed down and pinned his right arm and wrist underneath it. The book follows his six-day quest for survival, a journey into desperation, near-death, and ultimately sweet freedom.
It inspired the film "127 Hours," which was nominated for multiple Academy Awards. The movie is good, but naturally the book is better. It is honest, introspective, even funny.
And I've never squirmed more when reading.
Meat Market (2007), Bruce Feldman — What John Feinstein did with the classic "A Season on the Brink," Feldman adeptly accomplished in "Meat Market." That is, peel back the curtain to reveal the inner workings of a particular world. In this case, college football recruiting.
Ed Orgeron gave Feldman unprecedented access to follow the Ole Miss coaching staff in the months leading up to National Signing Day in 2007. The result was an entertaining, engaging, but most of all enlightening look at what really happens in the dog-eat-dog, 24-7-365 world of recruiting. Even 13 years (and, for Coach O, four teams) later, the book is worth an official visit.
Facing Ali (2002), Stephen Brunt — Countless writers have delved into the life of heavyweight champion Muhammad Ali. Brunt takes a fresh approach. The author interviews 15 of Ali's opponents about what it was like to face the Greatest of All Time, and it's thoroughly engrossing.
Brunt sheds light on the stories of these warriors, from the big-name titans like Joe Frazier and Ken Norton to more obscure combatants such as Tunney Hunsacker and George Chuvalo. None are relegated to a footnote here. On the contrary, they are respected.
They also volunteer sage insight into what it was like to face Ali. From Chuck Wepner, "When Ali was down, I remember saying to my ringman Al Braverman, 'Start the car, we're going to the bank, we're millionaires.' And Al said, 'You'd better turn around. Because he's getting up, and he looks pissed off.'"
The Impossible Climb (2018), Mark Synnott — What would possess a man to attempt the impossible? To teeter on the precipice of death? Just because it's there?
The author poses those questions to Alex Honnold, who in 2017 famously became the first person to climb El Capitan without the use of harnesses or ropes. It's considered the greatest free solo climb in history.
Synnott puts the reader on the wall with Honnold, hanging on for dear life. You can't put the book down, much in the same way Alex can't let go of that tiny crevice into which he's jammed his hand. If you enjoyed the Oscar-winning documentary "Free Solo," this book is an absolute must-read.
K: A History of Baseball in Ten Pitches (2019), Tyler Kepner — I picked this book up at the library last year, unsure of what to expect, and was surprisingly delighted. In all honesty, it's one of the best baseball books I've read in years.
Kepner delivered far more than a pitching manual. Yes, he devotes a chapter to specific pitches — the fastball, the curve, the sinker, the cutter. And, sure, he examines the pitch's origins and mechanics.
But more so than that, he rides the pitch's trajectory through the game's rich history. He interviews its artisans, measures its life cycle and recalls its moments of glory. It's impossible to read the book and not learn something. Much like a Bob Feller heater or a Steve Carlton slider, it's a masterful classic.
Dream Team (2012), Jack McCallum — The 1992 Dream Team is universally regarded as the best basketball team ever assembled. This eponymous narrative from a writer who had a courtside seat for that spectacle lives up to the hype, too.
McCallum conducted fresh interviews when researching the project, and the heaven's in the details. Example — though the Dream Teamers were major celebrities abroad, at least one casino employee in Monaco couldn't tell them apart, as he requested that Magic Johnson repay the markers of a Monsieur Jordan.
McCallum doesn't fall victim hero worship, either. It's written with a reporter's keen, unflinching eye. And yet the book does not fail to capture what made the Dream Team so exalted. The account of the team's July 1992 intrasquad scrimmage may be the most riveting game story you'll ever read, particularly for a contest that wasn't even televised.
Oh, and by the way, ignore Jordan's sidestep in "The Last Dance." Truth is, he absolutely said he didn't want Isiah Thomas on the team.
Basketball (and Other Things) (2017), Shea Serrano — This is an atypical offering. It's hard to completely describe Serrano's book is, but I'll give it a shot.
Essentially, it's a (mostly unrelated) collection of essays, all with NBA basketball at the forefront. Each chapter attempts to answer an overarching question, from ones you may have asked yourself before, such as "Who's the Greatest Dunker in NBA History?" and "What's the Most Important NBA Championship?" to zany scenarios you most definitely hadn't considered, like, "If 1997 Karl Malone and a Bear Swapped Places for a Season, Who Would Be More Successful?"
Serrano's writing — while sprinkled with more F-words than I prefer — crackles with lively pop culture references, statistical deep dives, and belly-busting humor.
If nothing else, venture to your nearest bookstore and read the two (uproarious) chapters that select the entrants to the Disrespectful Dunk Hall of Fame. Just don't do it with a full bladder.
Twelve Mighty Orphans (2007), Jim Dent — That the tale of the Mighty Mites of Fort Worth's Masonic Home hasn't been made into a Disney sports movie yet is an upset of 16 seed-over-1-seed proportions.
Randy Galloway called this book "Texas's answer to Hoosiers," only more compelling and inspirational. That's not hyperbole, either. The rag-tag bunch of orphans who lived at the Masonic Home in the 1930s and 40s became one of the state's most successful high school football programs under the direction of head coach Rusty Russell.
Dent, an incredible (if tortured) writer, captures their story through painstaking research, and then puts it together beautifully. It reads like a novel, and yet it's all true.
Dent already had an all-time classic on heaven's bookshelf in The Junction Boys, but Twelve Mighty Orphans is in the same class. Put it this way: Verne Lundquist said, "This just might be the best sports book ever written."
Fantasy Life (2013), Matthew Berry — Wait … isn't Matthew Berry the guy who writes about fantasy football? Come on, Brice, you've gotta be kidding with this one.
I'm not. First off, if you haven't figured out that fantasy sports (and particularly fantasy football) are a big deal by now, you haven't only missed the boat but you didn't even get in line for a cruise ticket. As Berry pointed out, in 2012 when he was writing the book, 6.6 percent of Americans watched the "American Idol" finale. Some 8.2 percent played golf. More than 13 percent played fantasy football. And it just keeps getting bigger. In 2019, it was estimated that 60 million Americans were in a fantasy football league, roughly 18 percent of the country.
We (yes, I'm one of them) play because it's fun. Berry captures that fun perfectly in Fantasy Life, with chapters on trash talk, trades and, of course, the greatest non-national holiday of the year, Draft Day. (We call it Draftmas in my league.) He also illustrates the pain — from the cheating to the soul-crushing losses to the booby prizes. It was Berry who first publicized the Tattoo League, which forces the last-place loser to get a tattoo to commemorate their cellar-dwelling finish. Guys in that league have forced to ink their bodies with the images of Care Bears, unicorns and Justin Bieber.
You could select this book first overall, and it would still out-perform its draft position.
The Art of a Beautiful Game (2009), Chris Ballard — Many years ago, I wrote a story for the Trib where I asked local high school football coaches about a particular big play from their previous week's game. I wanted to know what the play was called, why they went with it in that situation, why it worked.
I can't begin to tell you how eager the coaches were to discuss the topic. Each one lit up like a little kid at the ice cream parlor. They were football nerds, more than happy to illustrate the intricacies of the game.
I bring that up because that's what Ballard, the former Sports Illustrated writer, expertly accomplishes with basketball in "Beautiful Game." The book is subtitled "The Thinking Fan's Tour of the NBA." Author Chuck Klosterman said it was a "basketball book for people who actually care about basketball."
That doesn't mean it's filled with a bunch of technical jargon on the proper way to hedge on a screen. The book is intelligent, witty, and — in stark contrast to Bill Simmons' "The Book of Basketball" — unintimidating. (I like "The Book of Basketball," but it was in desperate need of a team of editors. At 715 pages, it makes "Moby Dick" feel like a pamphlet.)
Ballard discusses rebounding with Dwight Howard, shooting with Steve Kerr, defensive principles with Shane Battier, and digs into the competitive zeal of one Kobe Bean Bryant. For those of us who consider basketball a divinely inspired gift, the author reminds us why.
So, there you go — a dozen books to add to your summer reading list.
Go ahead and share the secret. I won't mind.
---
The Most Underrated Sports Books of the 21st Century (and why you should read them), according to Brice Cherry
Fore! Play: The Last American Male Takes Up Golf (2001), Bill Geist
Rammer Jammer Yellow Hammer (2004), Warren St. John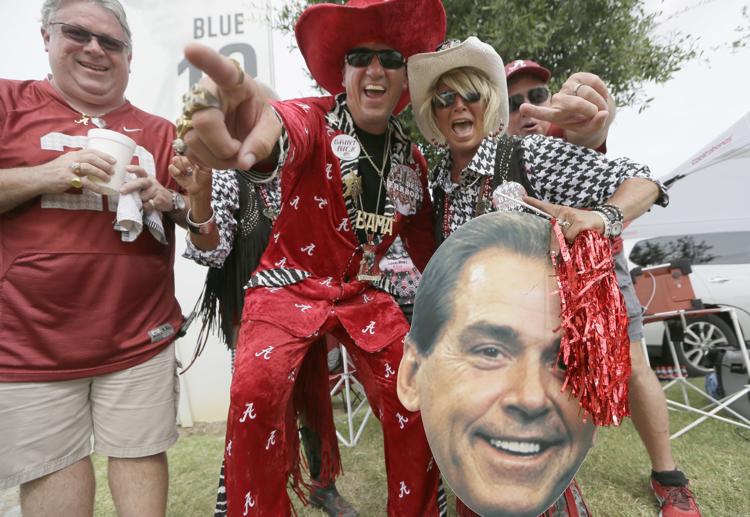 Between a Rock and a Hard Place (2004), Aron Ralston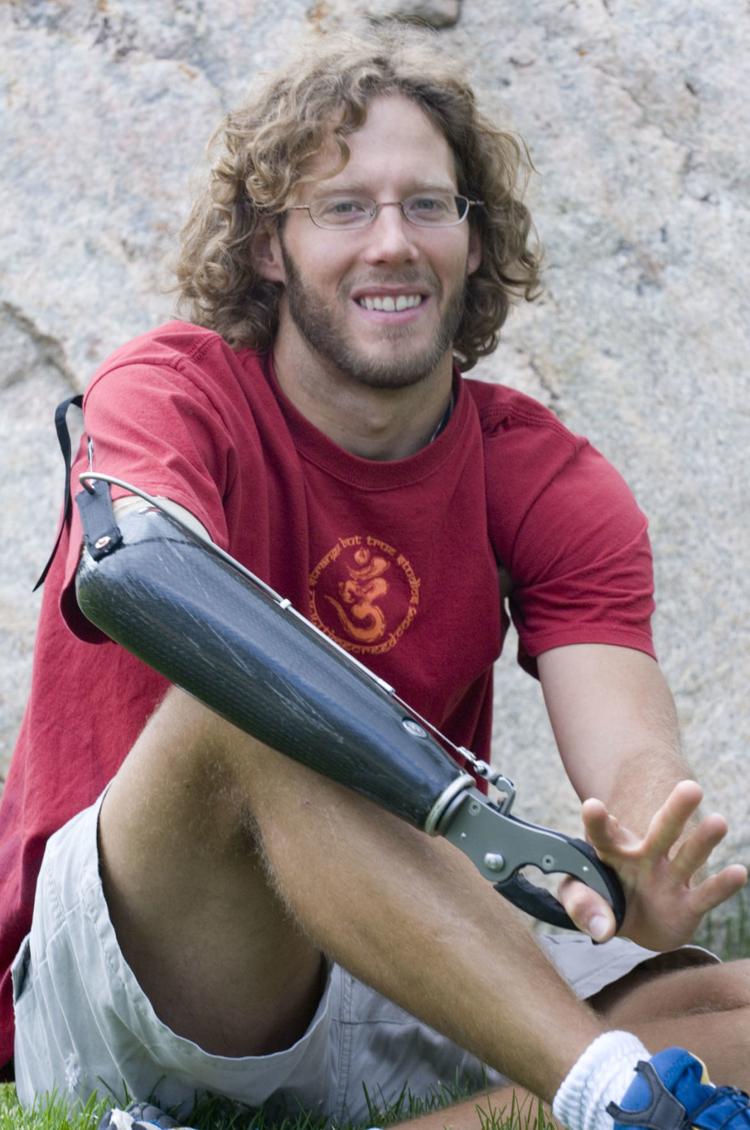 Meat Market (2007), Bruce Feldman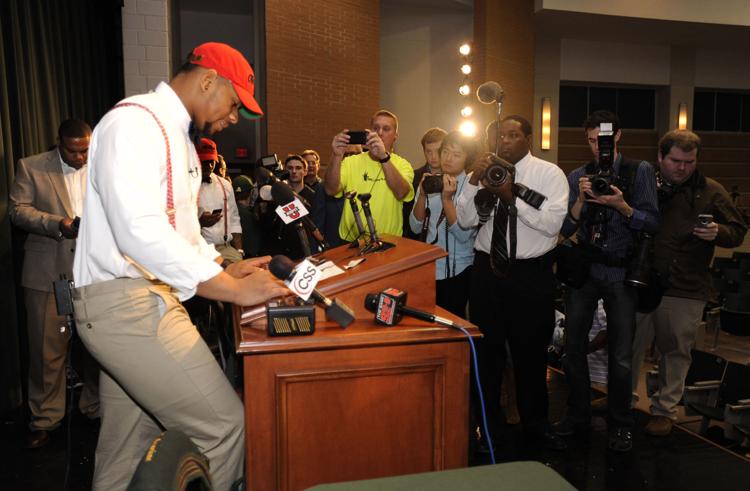 Facing Ali (2002), Stephen Brunt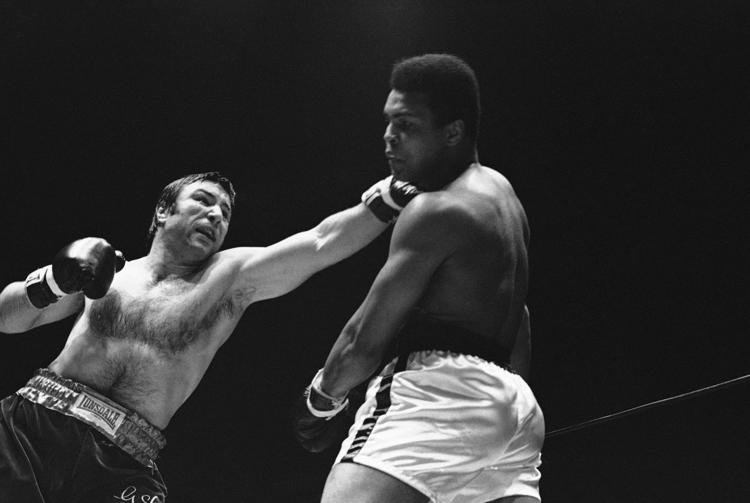 The Impossible Climb (2018), Mark Synnott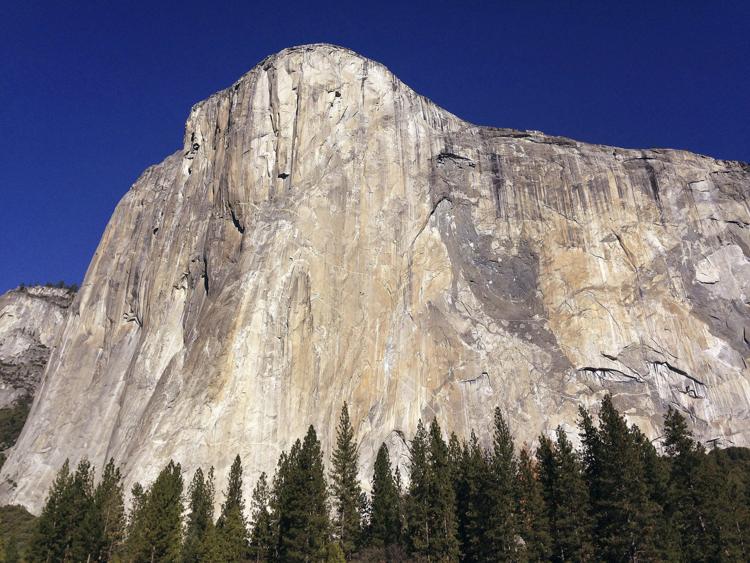 K: A History of Baseball in Ten Pitches (2019), Tyler Kepner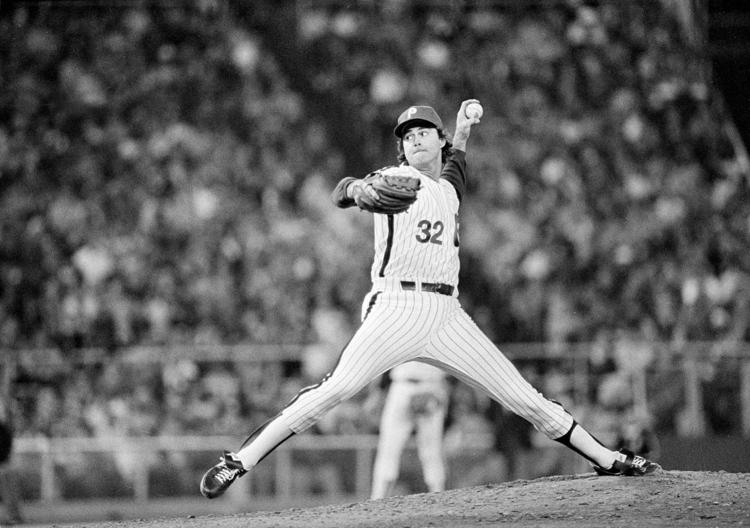 Dream Team (2012), Jack McCallum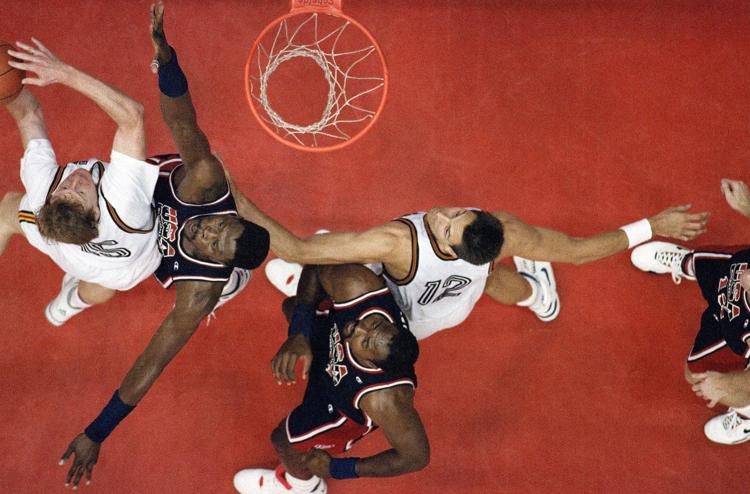 Basketball (and Other Things) (2017), Shea Serrano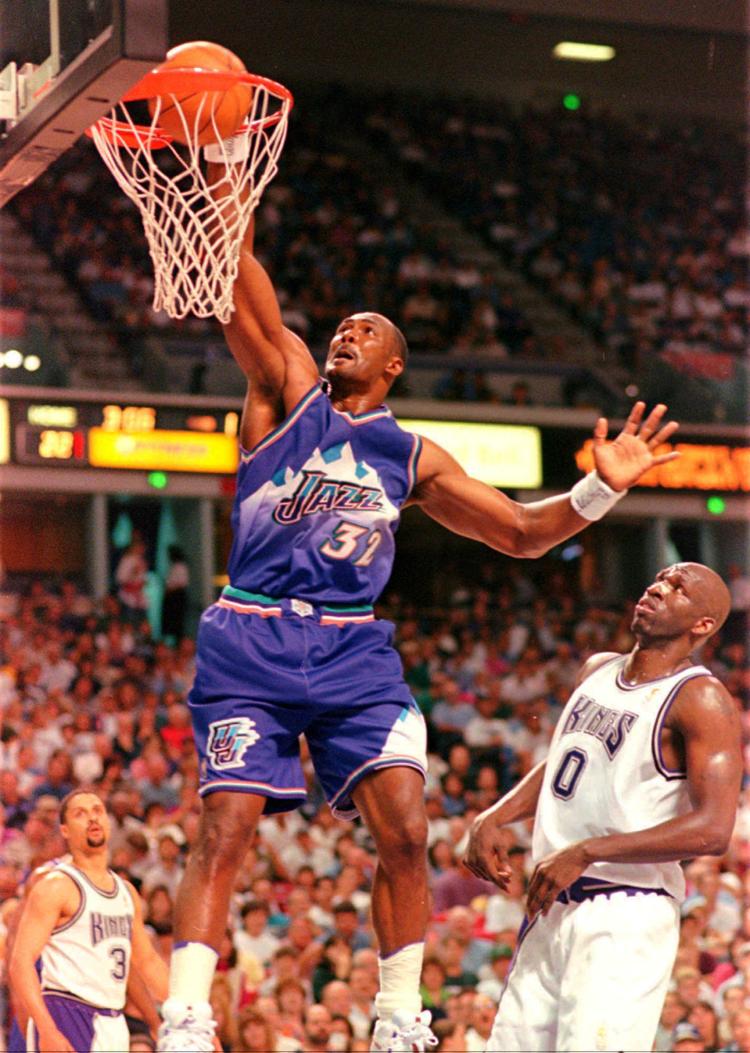 Twelve Mighty Orphans (2007), Jim Dent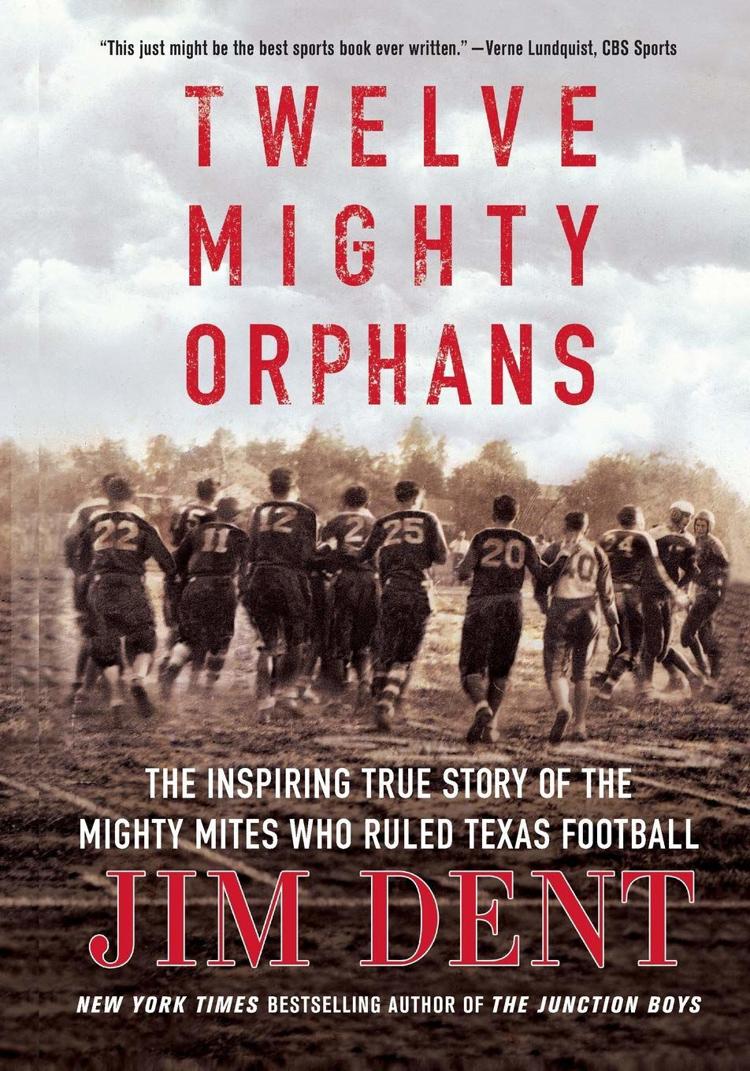 Fantasy Life (2013), Matthew Berry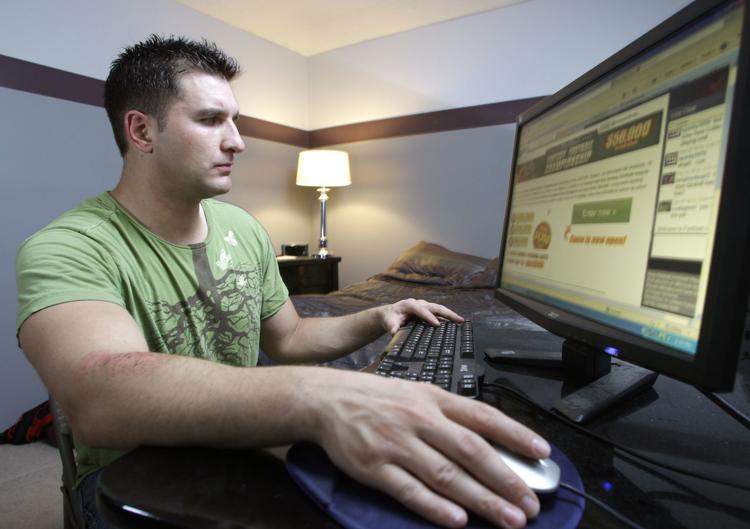 The Art of a Beautiful Game (2009), Chris Ballard