Former Baylor guard Makai Mason isn't projected to be chosen in the NBA draft, but that doesn't mean there won't be other avenues available for him to play professional basketball.
NBA free agency, the G League and basketball abroad are all potential options.
The NBA draft begins at 6 p.m. Thursday at Barclays Center in New York. Both rounds will be held Thursday night.
At 24 years old, Mason is older than most NBA rookies and has had a history of foot and ankle injuries.
But when healthy, Mason showed he could still be highly productive in his only season with the Bears in 2018-19. After missing most of his last two seasons at Yale due to injuries, Mason led the Bears with a 14.6 scoring average and 3.4 assists per game while shooting 36.4 percent from 3-point range.
Mason played in 28 of 34 games last season, helping Baylor finish 20-14 while reaching the second round of the NCAA tournament. His biggest game came in a 90-64 blowout of TCU on Feb. 2 at the Ferrell Center when he nailed nine 3-pointers and scored a career-high 40 points, but a foot injury slowed him down the rest of the season.
NBA teams have shown interest in Mason, including the Charlotte Hornets, Boston Celtics and Utah Jazz, who have all reportedly brought him in for workouts. Mason couldn't be reached for comment.
"When Makai is healthy, he's definitely good enough to be on an NBA roster," said Baylor coach Scott Drew. "After the TCU game, it would have been interesting to see how he would have finished the year if he hadn't gotten injured. He could go the NBA Summer League route or the Royce O'Neale route by going to Europe before getting a chance to play in the NBA."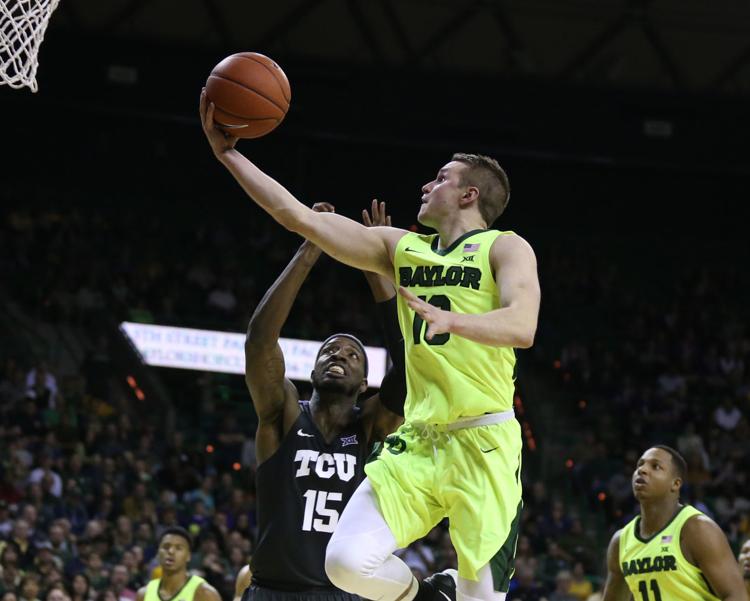 O'Neale was undrafted out of Baylor in 2015, but played abroad in Germany and Spain before getting a shot to play with the Jazz in 2017 following a stint on their NBA Summer League team. Playing mostly off the bench, O'Neale has been a productive role player by averaging 5.1 points and 3.5 rebounds in 151 games for the Jazz in the last two seasons.
Taurean Prince was the last Baylor player chosen in the NBA draft in 2016 when the Jazz took him with the 12th pick in the first round. His rights were traded to the Atlanta Hawks, where he has started the last two seasons before a recent trade to the New Jersey Nets.
Baylor second-team All-America forward Johnathan Motley was expected to be drafted in 2017, but the Dallas Mavericks signed him as a free agent. He's spent most of the last two seasons in the G League, but played in 11 games for the Mavericks in 2017-18 and 22 games for the Los Angeles Clippers in 2018-19.
Several Baylor players have joined pro basketball teams abroad in recent years, including center Jo Lual-Acuil in Israel and guard Manu Lecomte in Spain. Lecomte and former Baylor forward Terry Maston have played in the NBA's G League.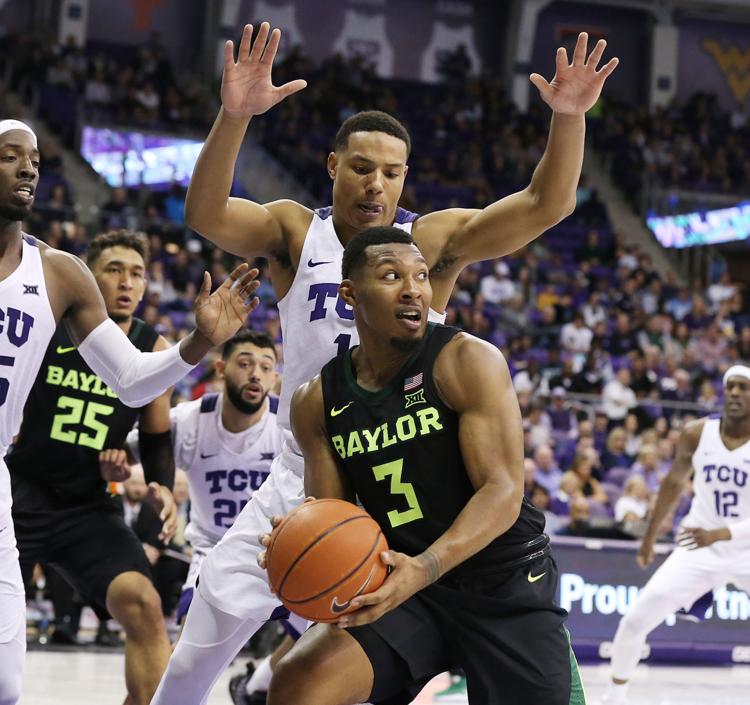 Drew said guard King McClure, whose four-year career with Baylor ended this spring, is planning on going into sports broadcasting.
McClure was unavailable for comment this week, but earlier this year he told the Tribune-Herald that he hopes to someday become a television sports analyst and host a talk show on ESPN.
He felt privileged to shadow ESPN sideline reporter Holly Rowe when she covered the Baylor-Connecticut women's basketball game Jan. 3 at the Ferrell Center.
"It was a really good experience just seeing the ins and outs of the business," McClure said. "Going into the truck, looking at the truck, seeing how they put together all the graphics and the visuals. Seeing how they communicate in between the games, during the game, during timeouts. Seeing what she does up close and personal, it was really cool to see that view of it."
Among Big 12 players, Texas Tech guard Jarrett Culver is expected to be drafted among the top 10 picks after leading the Red Raiders to the NCAA championship game.
Texas center Jaxson Hayes, who declared for the draft after his freshman year, is another possible top 10 pick. Iowa State guard Talen Horton-Tucker and Kansas forward Dedric Lawson are other potential draft picks.