As Baylor opens the Big 12 tournament, coach Scott Drew faces a major dilemma: To play or not play senior guard Makai Mason.
Mason has been hampered by a bruised right toe since early February, just days after burning TCU for a career-high 40 points. He's played with the injury in seven of the last nine games, sitting out an 86-61 road loss to Texas Tech on Feb. 16 and last Saturday's 78-70 road loss to Kansas to rest his toe.
Mason said he plans to play in Thursday's Big 12 tournament opener against Iowa State at 11:30 a.m. at the Sprint Center in Kansas City. However, Drew will continue to consult with Baylor's medical staff before committing to play Mason.
Since Baylor appears to be a lock to make the NCAA tournament, it might be advantageous to hold Mason out of the Big 12 tournament to give him another week to rest his toe. If the fourth-seeded Bears (19-12, 10-8) beat the fifth-seeded Cyclones (20-11, 9-9) in the quarterfinals, it would likely be difficult for Mason to play for the second straight day in the semifinals.
"He's been questionable since his injury, and a lot depends on how he's feeling and how his foot's feeling," Drew said. "We'll know more as we get closer to game time. As far as the NCAA tournament goes, if we're blessed to make it — I think we will, obviously — that's something where if Makai has any opportunity to help us, he'd definitely want to be on the court. Definitely got to weigh all of that into the equation."
Despite his injury, Mason is a second-team all-Big 12 pick who leads the Bears with a 14.6 scoring average. But even at less than 100 percent, the Yale graduate transfer's experience and court savvy can't be denied.
Though his offensive numbers have declined since his injury, he's been able to get the ball to his teammates for scoring opportunities when he's on the floor. Drew said Mason's bruised toe won't completely heal until he can rest it after the season's over.
"You've really got to credit when Makai's competed and been able to play he's done a great job," Drew said. "I'd love to have him all year long healthy every game. That's been one of the tougher things is constantly having people come and go. I really have to commend our team for sticking together because it's tough when you change roles."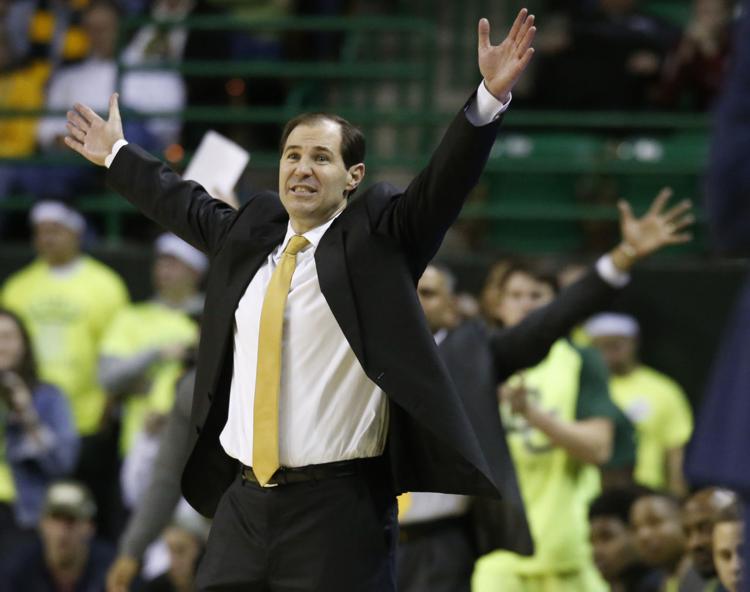 Mason isn't the only player in Thursday's matchup dealing with a toe injury. A sprained left toe plagued Iowa State guard Marial Shayok in last Saturday's 80-73 loss to Texas Tech in Ames after he missed the previous game against West Virginia.
The 6-6 Shayok is the second-leading scorer in the Big 12 with an 18.7 average and is a lethal 3-point shooter who has hit 39.6 percent beyond the arc.
"It's his versatility for somebody his size who can score on the perimeter and can score off the bounce, and score at the rim," Drew said. "He has very good quickness for someone his size. His first step is really explosive."
The Bears will try to beat the Cyclones for the third time this season after taking a 73-70 win on Jan. 8 at the Ferrell Center and a 73-69 win on Feb. 19 in Ames. Shayok led the Cyclones both times, producing 19 points in the first game and 20 in the second.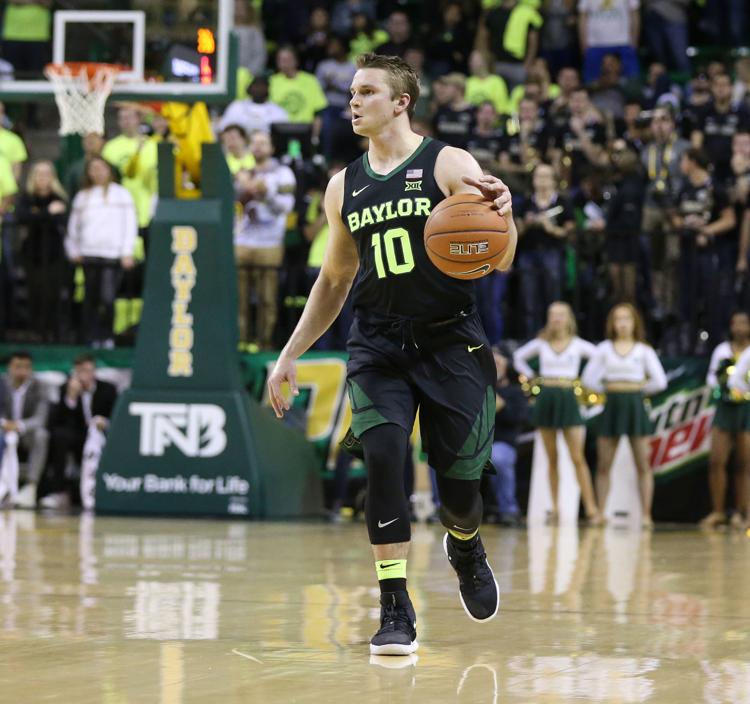 But Baylor hung on to win by making key plays down the stretch and keeping the explosive Cyclones from going on extended scoring runs.
"You definitely have to be on your P's and Q's defensively and be in the right mindset," said Baylor forward Freddie Gillespie. "I think it's just hard because any guy can go off and have a 20-point game. The biggest thing is don't leave anybody alone. They might try to go isolation or do their pick and roll. Whatever they run, there needs to be help defense and a team effort. You can't have a guy out there trying to do it on his own."
Iowa State sophomore guard Lindell Wigginton was named the Big 12's top sixth man by averaging 13.4 points, while guard Talen Horton-Tucker is averaging 12.2 points. Forward Michael Jacobson is putting up 11.6 points and guard Nick Weiler-Babb is averaging 9.2.
"You go into a game and there's normally one or two guys and maybe three who can score 20," Drew said. "When you play Iowa State, it's a team that there's virtually six guys who can get you 20. That makes it tougher because you never know when somebody's going to have an on night."
The Bears have also featured a balanced scoring attack, as forward Mario Kegler is averaging 10.4 points and freshman guard Jared Butler is averaging 10.3. Devontee Bandoo has come off the bench to tally 8.5 points and shoot 39.7 percent from 3-point range.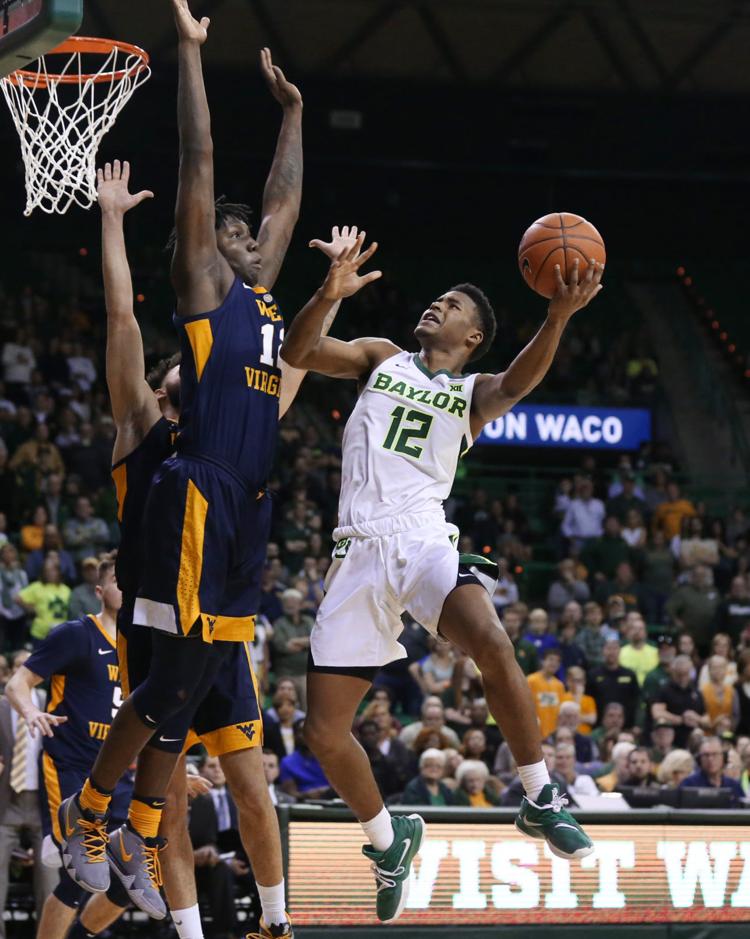 Butler is coming off a career-best 31-point performance against Kansas at one of the toughest home courts in the country at Allen Fieldhouse.
"Yeah he wants to play all our games in Allen," Drew laughed. "I thought he was outstanding and really he's a competitor. Some people get intimidated in big moments, and Jared's one of those guys who embraces it."
After losing their last three games, the Bears would like to get some momentum rolling heading into the NCAA tournament with a win over Iowa State. The Cyclones are also looking for a lift after losing their last three games.
While the Bears know the difficulty of beating a good team three straight times in a season, they're confident they've studied Iowa State's personnel enough to have a shot to pull it off.
"It's definitely hard beating a team again," Bandoo said. "One thing I think we do well is we space the floor out and make the right reads. It's up to our coaching staff, and you know they're going to get us in the right position to have a great game plan to do well in the tournament."