The thought bounced into my mind with the zip of a well-placed post entry pass, and it just lodged in there and stayed. Upon contemplating it deeper and then applying a bit of research, I'm even more convinced of its truth.
Friends, we are living in a Golden Age of Baylor men's basketball.
Yeah, OK, I know. You're thinking that post entry pass must've hit me square on the melon, because I'm not making any sense. The Bears have won only two of their first six Big 12 games. Scott Drew has directed much better teams, including one that was briefly ranked No. 1 in all of the land last year. What's so great about right now?, you cry.
Try to keep up. Not undergrad Baylor. I'm talking graduate school. As in the NBA.
In the 112-year history of Baylor men's basketball, a total of just 16 players have matriculated on to play in either the ABA or NBA. Now, here's one of those golden nuggets — nine of those players originated in the Scott Drew Era, and all nine have logged at least one NBA game within the past four seasons.
This season, five different Baylor products have taken the court for an NBA team. That's the most Bears ever to invade the NBA in a single season, surpassing the previous best of four in two consecutive seasons from 2013-15, when Quincy Acy, Perry Jones III, Quincy Miller and Ekpe Udoh all saw action.
The 2017-18 quintet is comprised of Acy, Udoh, Taurean Waller-Prince, Johnathan Motley and Royce O'Neale. (Motley, who went undrafted last summer but signed a two-way deal with Dallas, played one game for the Mavs in December before returning to the Texas Legends of the NBA's G League.)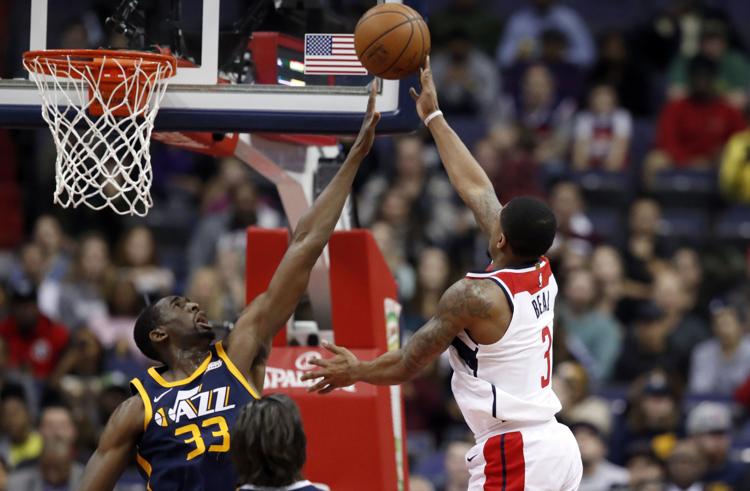 Now, upon first glance, this may appear to be a case of quantity over quality in terms of NBA production. None of those players are legit NBA stars yet. In contrast, during a stretch from 1989-92, "only" three former Baylor players dotted NBA rosters, but those three were all solid, double-digit scoring guards: Micheal Williams, Terry Teagle and Vinnie "the Microwave" Johnson. Heck, Vinnie hit a championship-winning shot for the Bad Boy Detroit Pistons in 1990.
But don't dismiss the current crop quite so soon. Johnson and Teagle were on the far back end of their careers when Williams made his debut, already anticipating their pension checks. Meanwhile, today's pro Bears are really just getting started. The oldest of the lot is Udoh, and he's only 30.
There is still plenty of time for these guys to make their mark on the league.
In his second year, Prince has legitimized himself as a solid starter for the Atlanta Hawks. The 6-8 small forward is getting double the minutes that he did as a rookie, and not surprisingly he's doubled up his production in turn. For the year, he has started all 43 of the Hawks' games and is averaging 12.6 points, 5.5 rebounds, 2.5 assists and nearly a steal a game in 31 minutes a night. Some scouts were skeptical about TP's outside shooting when he was coming out of Baylor, but he has put any doubts to rest. Prince is knocking down 40.4 percent of his 3-point attempts this season while launching 4.5 shots from beyond the arc per game.
Oh, and naturally Prince ranks second on the Hawks in total rebounds. The guy understands the complexities of how to grab a board. Remember — his sly response to a snobby Yankee reporter back in the 2016 NCAA tournament?
Reporter: "You said you got outrebounded. I was surprised — you did, 36 to 32. How does Yale outrebound BEH-LER?"
Prince: "You go up and grab the ball when it comes off, and then you grab it with two hands and you come down with it, and that's considered a rebound. So, they got more of those than we did."
Prince wasn't viewed as a future NBA player when he first signed with Baylor. He was less McDonald's All-American, and more McDonald's value menu. He originally signed with Long Island-Brooklyn but was awarded his scholarship release following a coaching change. But he transformed himself from bench player at BU into future NBA lottery pick — the Hawks took him with the No. 12 overall pick in the 2016 NBA Draft.
That's a testament to the grit and gumption of Prince, and to the guidance of the Baylor coaching staff, as they've been able to develop several such success stories.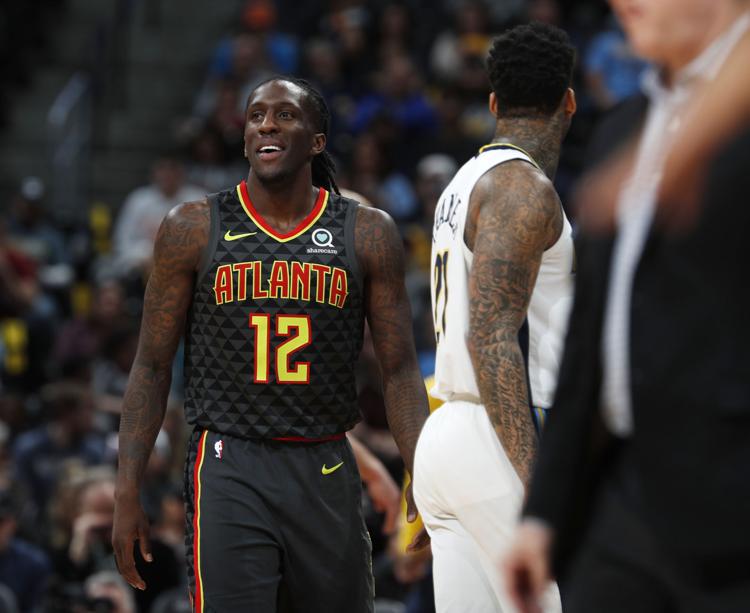 Udoh owns the distinction of being the highest Baylor draft pick in program history, going sixth overall in the 2010 draft. Many basketball analysts might declare his career a bust based on that lottery slot, and certainly Udoh has never been a major impact player in the NBA.
And yet he has hung around. Udoh bounced around for five years as a rotation guy before moving on to the Euroleague in 2015. He emerged as one of the top players in that realm, leading his Turkish club Fenerbahce to the 2016-17 Euroleague title while winning Final Four MVP honors. (Just for good measure, he also started a popular book club.)
That experienced helped stamp Udoh's passport back to the NBA, as he signed with the Utah Jazz last summer. In 16 minutes per game for the Jazz, Udoh is putting up just 3.2 points and 2.8 rebounds per game while shooting a career-best 51.1 percent. But Ekpe's most essential value in the NBA has always been his ability to erase shots. He is averaging 1.2 blocks a night for his career, in just over 16 minutes a night. His per-36 minute averages are especially impressive — 2.6 blocks for his career and 2.85 this season, which ranks 11th in the league.
Basically, he's a specialist. When you hear a Hubie Brown or a Doug Collins talk about a team needing a "rim protector" — well, Udoh is that guy. He wraps the rim tighter than aluminum foil.
Like Udoh, Acy has managed to hang around and stay in the league. Most known for his fierce flushes at Baylor, the 27-year-old forward has developed into a reliable pro by extending his range. He's launching a career-high four 3-point shots per game this year for the Brooklyn Nets, and is shooting it at a respectable 34.4 percent.
O'Neale took a circuitous route to his NBA roster spot in Utah. Undrafted in 2015, he played in Germany, Spain and Lithuania before latching on with the Jazz before this season as a 24-year-old NBA rookie. He's not getting much run for Quin Snyder this year, logging just 10 minutes per night, but he's been productive when he's played.
Then you've got Motley, who won the Karl Malone Award as the nation's best power forward as a junior at Baylor last year. But NBA teams passed him over in the draft, apparently concerned over a torn meniscus he suffered in Baylor's Sweet 16 loss to South Carolina.
The Mavs took a chance, using the NBA's new two-way contract option to sign the 6-foot-10 big man. Such contracts mandate that the signed player spends most of his time in the G League (the developmental league) and no more than 45 days with the NBA team. But it's a chance to get better — and Motley seems to be taking advantage, as he's been the Legends' best player, averaging 21.6 points, 10.8 rebounds and 1.4 blocks per game. He played in the G League Showcase last week (a four-day tournament between the league's 26 teams) and was named to the five-player Showcase first team after hitting for averages of 23.5 points and 16 boards in the Legends' two games.
Yeah, I think Motley has a future in the big show.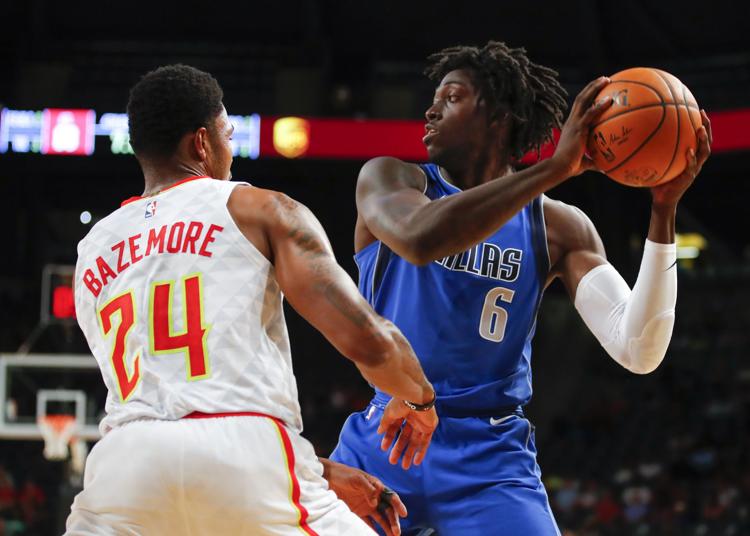 Of course, those five ex-Bears could be joined by others. After enduring several injuries, Pierre Jackson had a brief stint with the Mavs last season. I actually happened to attend his NBA debut against the Rockets, and he looked like the Pierre of old, zipping around, Nate Robinson-style, and firing up shots. The 26-year-old guard is currently playing in Israel, and is tearing it up. In his first game there, he went off for 27 points on 5-of-5 shooting from 3-point land while adding seven boards, nine assists and two steals.
Perry Jones III last played in the NBA in 2015, but the former BU blue chipper is faring well in the G League, putting up 12 points a night on 51.7 percent shooting for the Iowa Wolves. His old teammate Quincy Miller has also been out of the NBA since 2015, having spent the past couple of seasons overseas.
To me, Miller — one of the highest-rated recruits Drew ever signed — will always be the ultimate "What If?" guy. As in, what if he'd stayed at Baylor another year or two instead of going the one-and-done route? Perhaps he could have developed his game more playing big minutes at the college level rather than riding the pine in the pros. But he's still out there, chasing the dream, and I respect that.
Talk about developing — Cory Jefferson is the poster child for what a long college career can do for you. Jefferson averaged just 1.3 points and 1.2 rebounds as a Baylor freshman in 2009-10, but he honed his game to become an all-Big 12 performer before he was through. Jefferson was taken by the San Antonio Spurs with the last pick of the 2014 draft, and played parts of two years with the Nets and Suns before trying his hand at the international game. He's currently playing for Olimpia Milano in Italy.
Other Bears should get a shot to live their NBA dreams in the future. On Drew's current team, senior guard Manu Lecomte and senior big man Jo Lual-Acuil figure to get a look.
And if Isaiah Austin ever works his way to an NBA roster, you can start writing the Hollywood script now. Austin was hopeful of getting drafted in 2014 when he learned he had Marfan's Syndrome, a serious genetic disorder. But he was medically cleared to play in late 2016, and has since joined teams in Serbia and China.
Interestingly, Isaiah's uncle, Isaac Austin, never really made it in the NBA until about five years after he was drafted, following a stint in the Turkish League. Isaac won the NBA Most Improved Player of the Year in 1997 with the Miami Heat, and spent six more years in the league. Sometimes, if you just keep grinding, you'll eventually get there.
As the kids at Baylor are well aware.