A little more than 12 hours after landing in Waco, the Baylor women's basketball team strolled back onto their old, familiar Ferrell Center floor – this time as national champions.
If they looked a little tired, well, they'd earned it. "It's a good tired," Baylor coach Kim Mulkey said.
After 40 games, four different net-trimming ceremonies, thousands of miles of air travel, and 39 wins, including six of the biggest of their lives, the Lady Bears had earned the right for a long nap. The last of those wins came on Sunday night in Tampa, Fla., as Baylor held off Notre Dame, 82-81, to capture the program's third national title.
On Monday afternoon, more than 2,000 Baylor fans gathered at the Ferrell Center to celebrate that achievement with the team. And the Lady Bears lapped up the love, and gave it right back to the crowd.
"The fan presence in Tampa was phenomenal," Mulkey said. "They were great, they were loud, they were proud. I don't know who cried more, me or the fans. I'm so grateful that y'all came out today, because it means something to this community. Women's basketball means something to this community."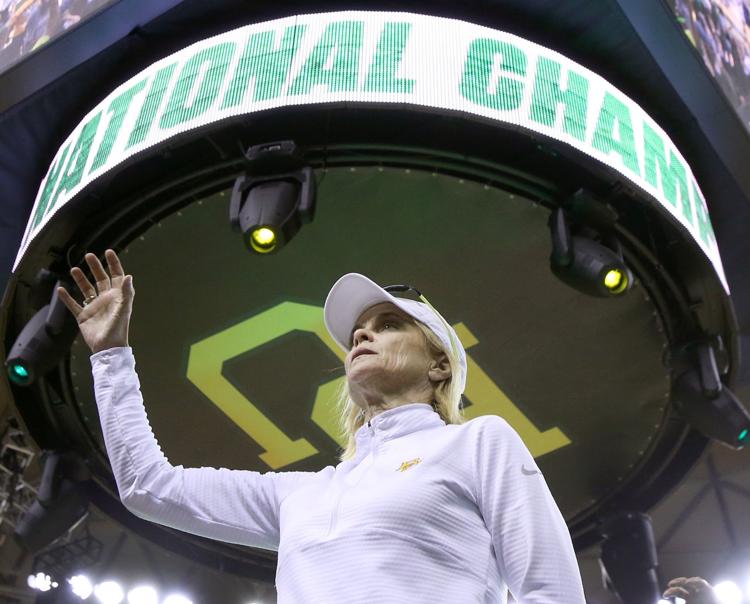 Mulkey joins the late Pat Summitt of Tennessee and Connecticut's Geno Auriemma as the only women's head coaches to win at least three NCAA titles. But for the players themselves, it was their first experience as a national champ, and they used words like "amazing" and "unbelievable" and "a blessing" to describe a successful end to their whirlwind journey.
"Holding up the trophy, of course. That was the sweetest part," said senior post Kalani Brown. "We were overcome with happiness, and a sigh of relief."
Baylor sophomore DiDi Richards emerged as a de facto team spokesperson this season. The gregarious defensive stopper is a natural ham in front of the cameras, and never seems to be at a loss for words. But Richards said trying to describe the feeling of winning a national title has proven challenging.
"Still can't put my feelings into words, I'm just excited," Richards said. "I'm honored to be a part of the winning people that are from here, so I'm happy to say that I was also a champion with the 2005 and 2012 teams."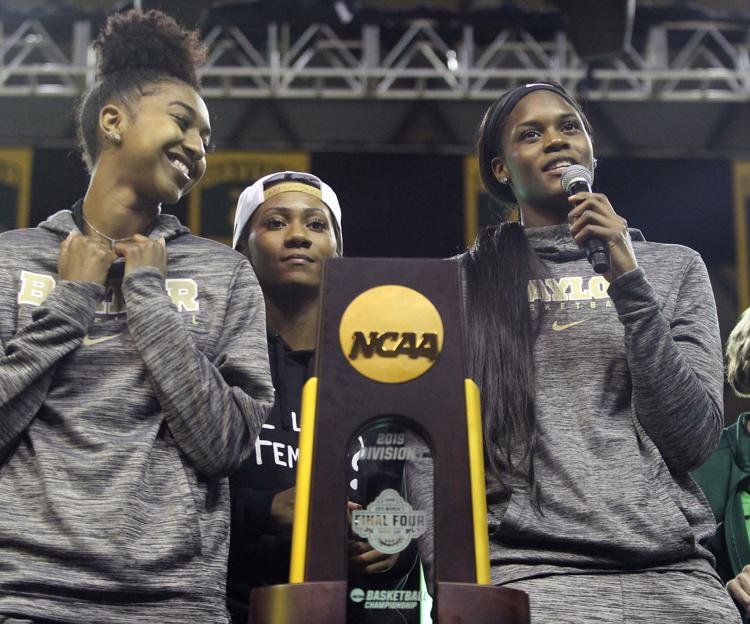 As part of Monday's celebration, Waco Mayor Kyle Deaver and Baylor President Linda Livingstone offered their congratulations to the Lady Bears. Both thanked the team for the way they'd represented their university with class and dignity.
"Kim, you and your coaching staff are the reason these young women perform the way they do, and carry themselves in the way they do," Livingstone said. "Thank you for your leadership, and the impact you have on this team, this university. We look forward to what's ahead for this team. As great as this win was for Baylor, it was great for Waco, it's great for the state of Texas, it's great for the Big 12 Conference, and it's fabulous for women's basketball."
In the title game, Baylor executed with efficiency in busting out to a lead of as many as 17 points. But with 1:22 left in the third quarter, team leader Lauren Cox crumpled to the court with an injury to her left knee. The game changed at that point, and Notre Dame rallied to take the lead with just over three minutes to go, leading to a down-the-stretch dogfight.
After being treated in the locker room, Cox returned to the bench wearing a knee brace. She took on a new role coaching up her teammates, saying she couldn't imagine not being there in some way for her team.
"I just knew I needed to get back out there, just to show that I was OK," said Cox, who suffered an MCL sprain in the knee and won't require surgery. "I was still on the sideline, cheering as hard as I can for them. I had to hold myself back from jumping up on some of the plays."
What eased her pain was seeing her teammates pull out the win. Chloe Jackson hit the eventual game-winning bucket on a driving scoop with 3.9 seconds to play, and Notre Dame's Arike Ogunbowale split a pair of free throws that could have tied the game with 1.9 seconds on the clock.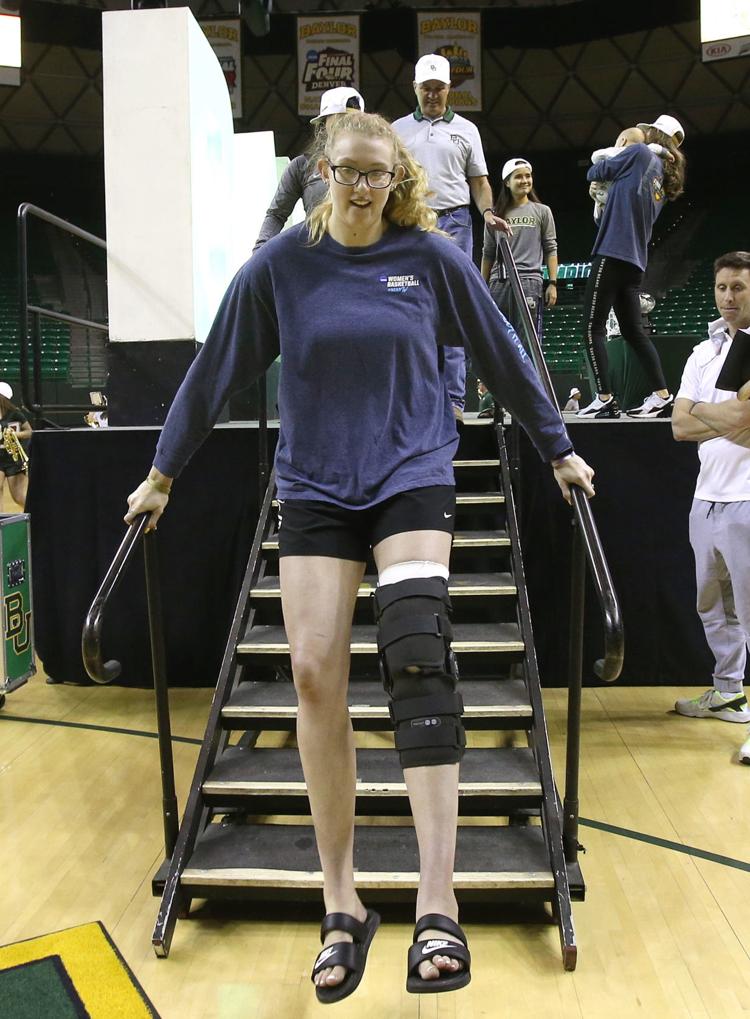 When the buzzer sounded and Baylor had won, Baylor's Brown sought out Cox for an emotional embrace.
"That was really special," Cox said. "Me and Lani have had a great three years together, it's been great playing with her. She's had a great career, and she just came over and hugged me. It was super emotional. She was just telling me, 'This was for you, we finally did it.'"
Junior guard Calveion "Juicy" Landrum has experienced winning before. As a member of the La Vega Lady Pirates, she won a UIL state championship as a sophomore in the 2013-14 season. One of the reasons Landrum opted to stay at home and sign with Baylor was the chance to play for more titles, and she called the realization of that goal "very special."
Baylor's oft-repeated motto on the season was "Together to Tampa." They spoke those words in huddles and in the locker room, in interviews with the media, and carried them around in the form of a wristband.
They stuck together, even when the going got tough. And now they're champions together.
"Together to Tampa means it was going to take all of us to get there," Brown said. "This team is so unselfish, and we just love each other genuinely. Everyone is pulling for everyone, and that's really what it takes to get a national championship. Coach preached that all season, and we brought it home to you, Baylor Nation."
20190409_loc_lady_bears_welcome_jl5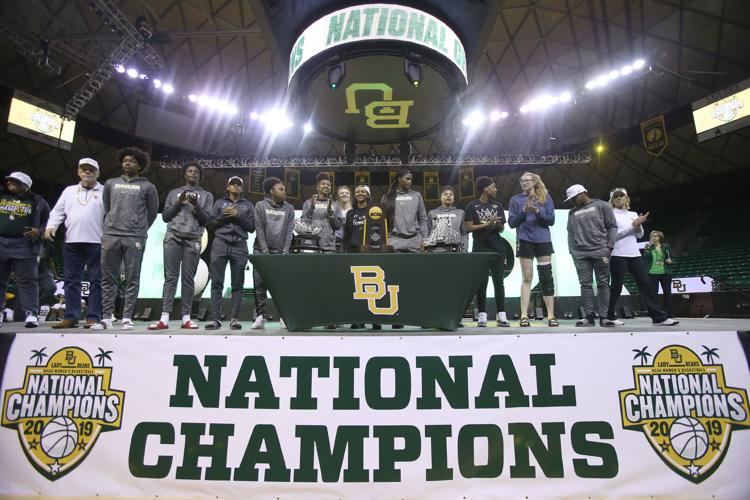 20190409_loc_lady_bears_welcome_jl6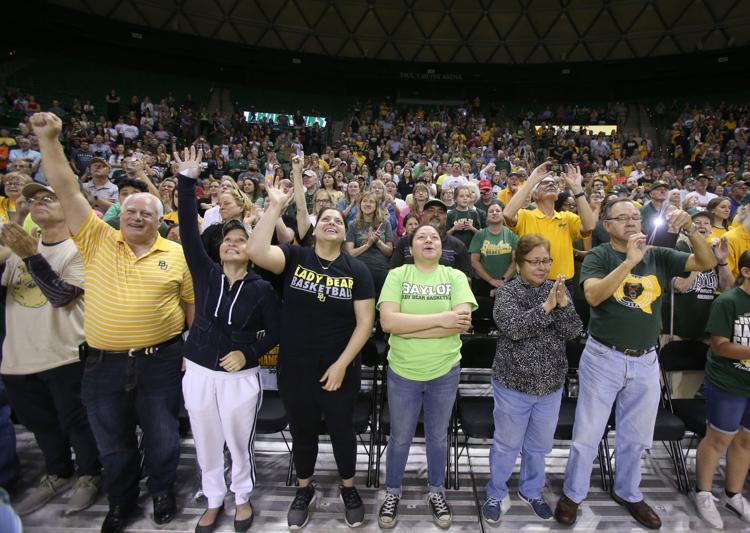 20190409_loc_lady_bears_welcome_jl9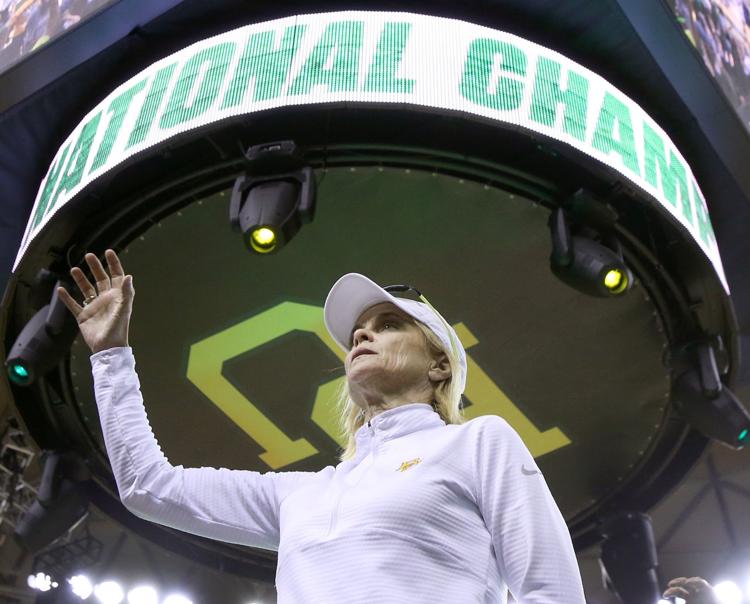 20190409_loc_lady_bears_welcome_jl2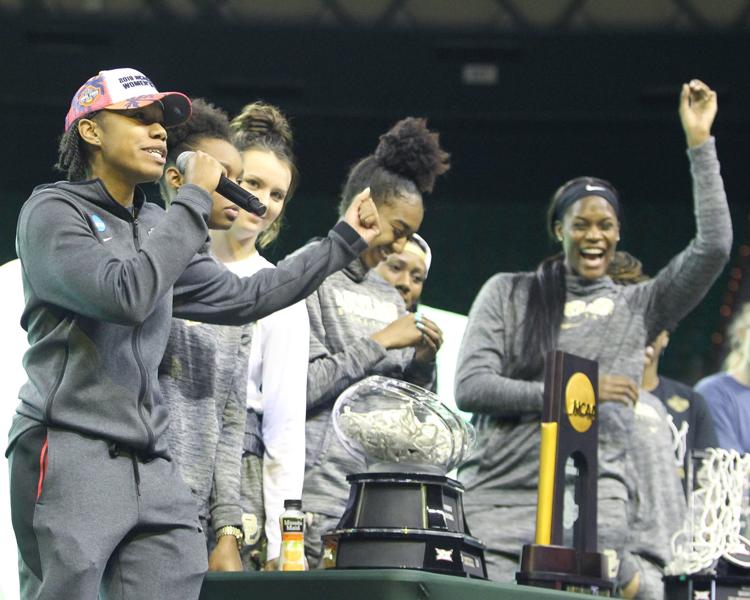 20190409_loc_lady_bears_welcome_jl1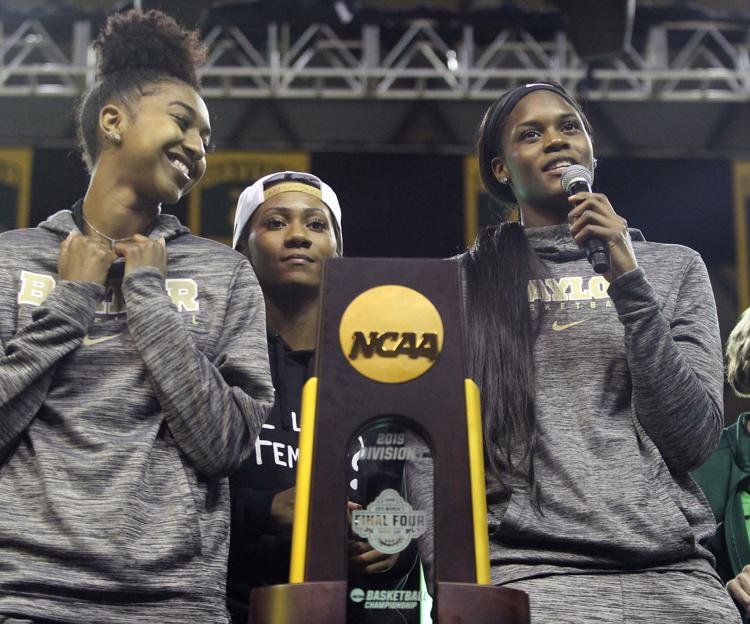 20190409_loc_lady_bears_welcome_jl10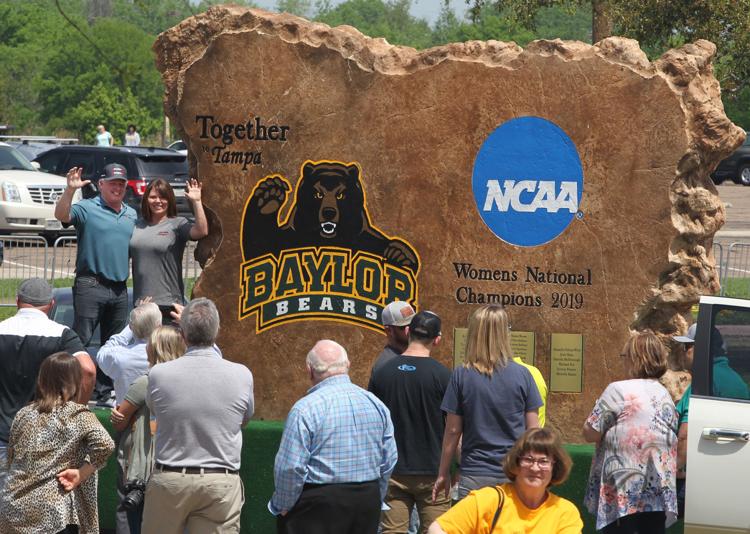 20190409_loc_lady_bears_welcome_jl3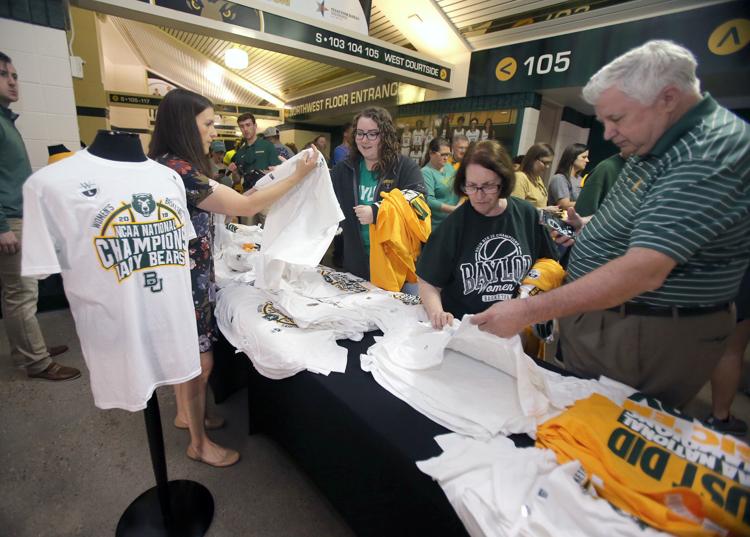 20190409_loc_lady_bears_welcome_jl11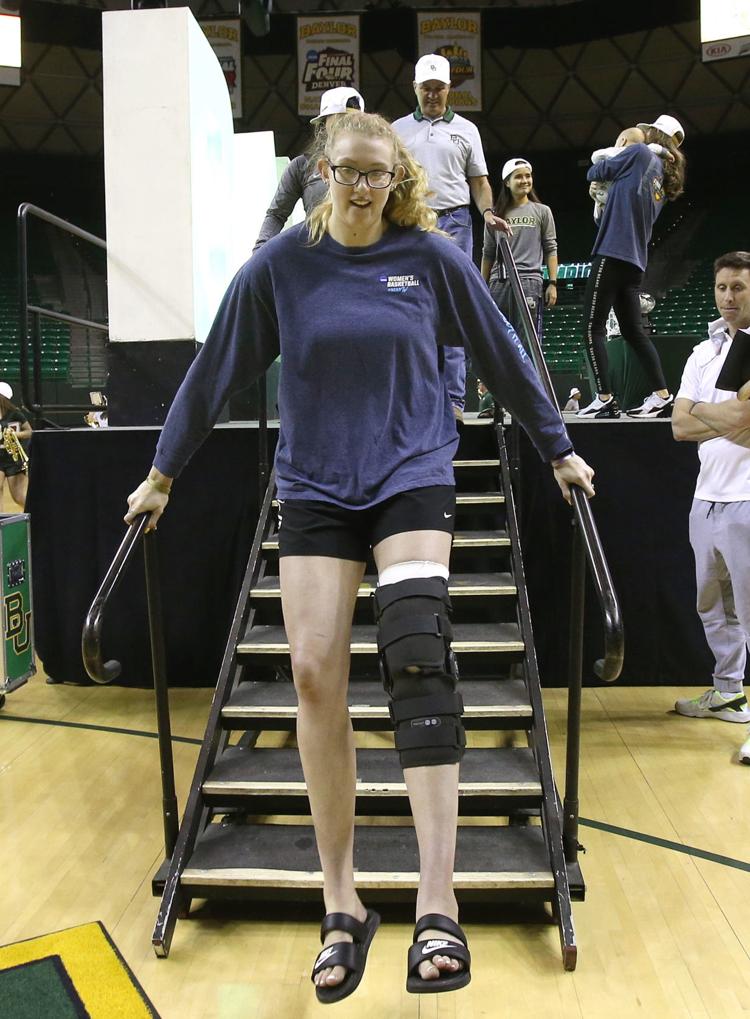 20190409_loc_lady_bears_welcome_jl4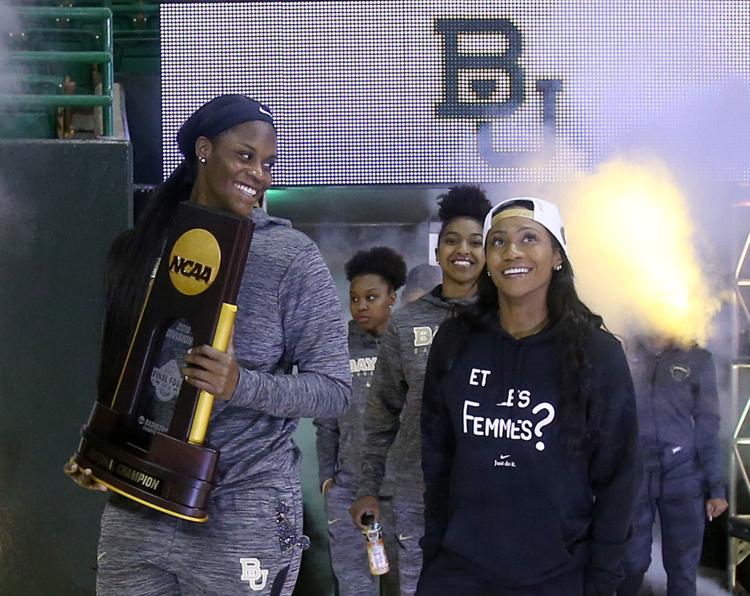 20190409_loc_lady_bears_welcome_jl7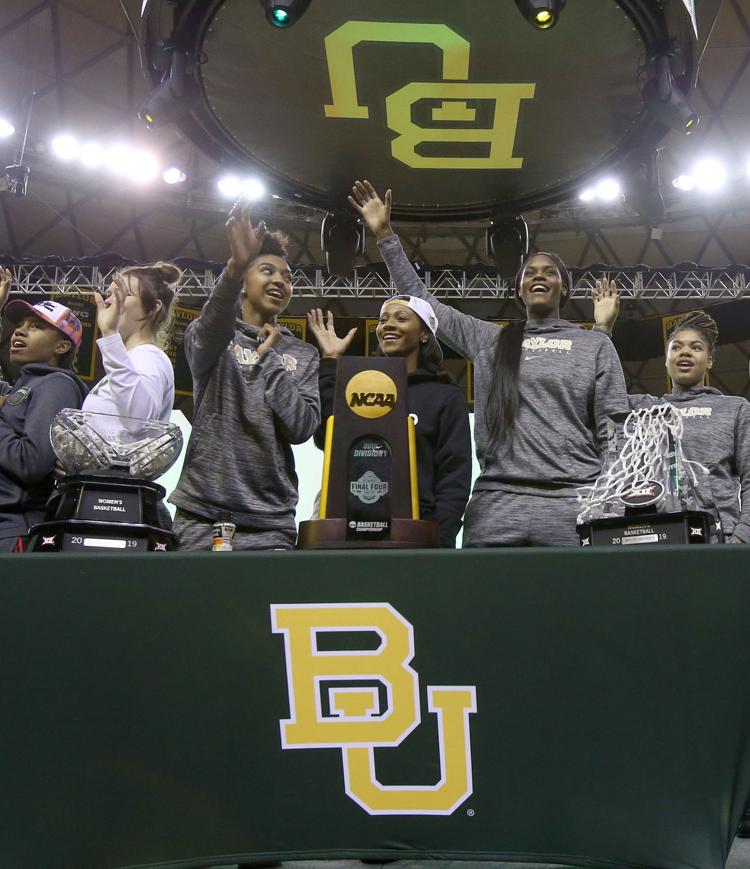 20190409_loc_lady_bears_welcome_jl8