At the end of a good day in the weight room on Wednesday, the Baylor Lady Bears broke out the Wiffle ball and bat and turned their practice gym into a diamond.
When one of her teammates-turned-opponent hit a line drive to the right side of the infield, Lauren Cox reached up and snagged it, then doubled off another opposing player at second base.
The game wasn't televised or streamed, which is too bad, because it would've been a beautiful sight for Baylor fans.
Sure, the Wiffle ball play was good, but the last time most Lady Bear followers saw Cox playing a sport, she was gripping her left knee in agony during the third quarter of the NCAA Tournament championship game.
So the fact that Cox was making plays on the court/field, competing and laughing with her fellow Lady Bears showed just how good she was feeling when it seemed like it could've been a much tougher offseason.
"All the fans, all around the country that were praying for me, it worked," Cox said. "It wasn't as bad as everyone thought it would be. It shows that a lot of people care."
Cox, Baylor head coach Kim Mulkey and the entire Lady Bear Nation breathed a collective sigh of relief when, on the Monday after the championship victory, an MRI revealed that the Lady Bears forward had suffered a sprained MCL with bone bruising.
The gruesome injury, which brought Mulkey to tears during the celebration of Baylor's national championship win, didn't require surgery.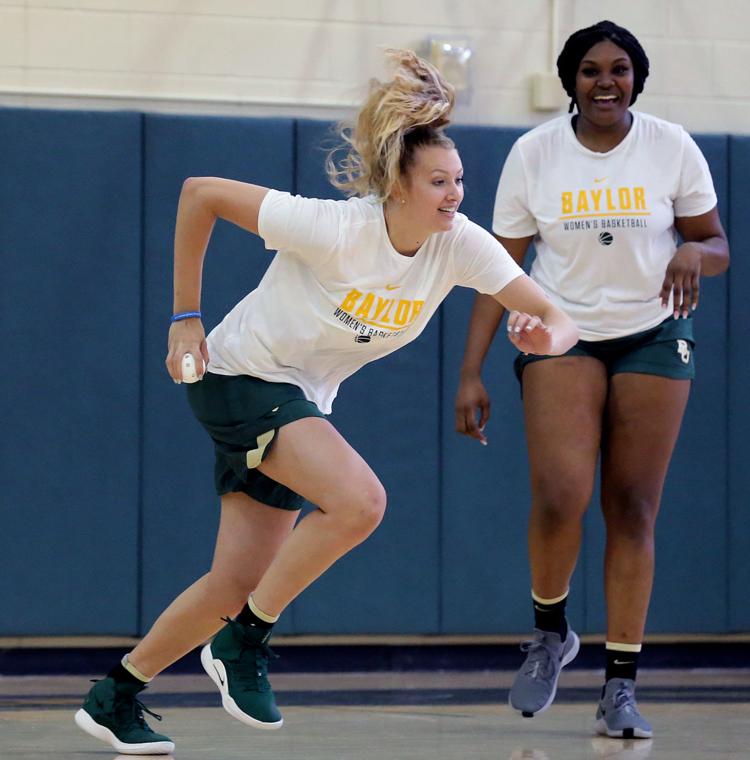 It took some rehab and Cox had to wear a knee brace for a couple of weeks, but these days she's brace-free and focused on getting ready for her senior season.
"I'm glad to be back," Cox said. "Now I'm just working on getting back in shape. Just getting up and down the court is different. You can do sprints as much as you want, but nothing compares to actually getting up and down the court like in a pickup game."
It's been a busy few months for the national champion Lady Bears. The team has traveled to the White House, the Texas Capitol and, most recently, Los Angeles for a star-studded night at the ESPYs.
Cox also mixed in another trip to Washington D.C. as she participated as a role model in the Juvenile Diabetes Research Foundation's Children's Congress.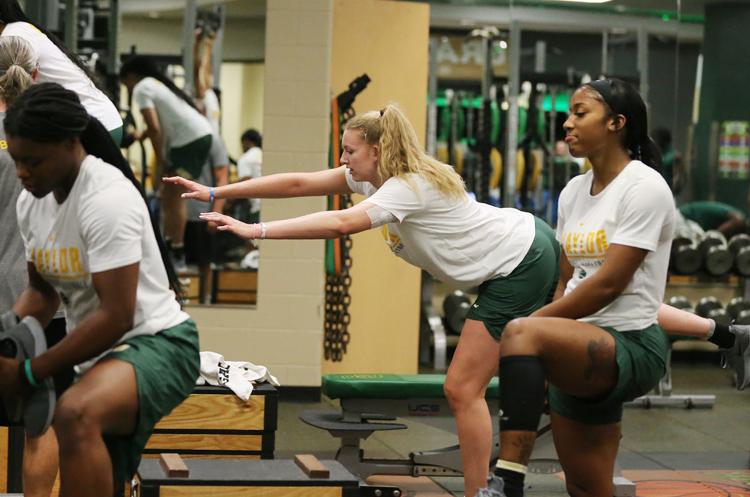 She said it was all a lot of fun as the Lady Bears have made a point to enjoy the title they won in April.
But it's time to start looking forward.
"Now, in the summer and before we start official practice, we've just got to get everybody back on the same track," Cox said. "That was our main thing last year. We had everyone focused on one main goal, we didn't have any selfish players. So we've just got to get everybody with that mindset again."
Cox isn't the only Baylor player to ditch her knee brace. Lady Bears guards Trinity Oliver and Honesty Scott-Grayson and forward Caitlin Bickle, all of whom wore knee braces a year ago, have been cleared to play without them.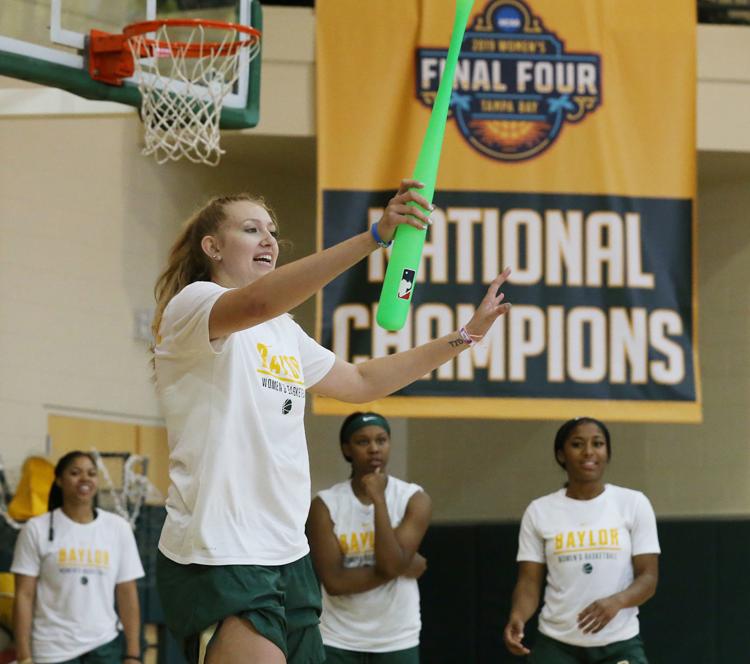 It was apparent, watching the impromptu Wiffle ball game, that the Lady Bears are feeling good this summer. NaLyssa Smith jumped into the game with gusto, claiming she was going to hit a home run, and Juicy Landrum showed off her prowess with the bat as well.
Ultimately, though, Cox's side prevailed by a run in the three-inning game.
Whether it was intended or not, the victory in the casual game revealed Cox's alpha female status. Her twin tower, center Kalani Brown, is now a member of the Los Angeles Sparks of the WNBA. Baylor still has plenty of frontcourt depth coming back for the 2019-2020 season, but all signs point to Cox, who averaged 13 points, 8.3 rebounds and 2.6 blocks last season, shining as the Lady Bears' brightest star.
She knows the kind of expectations that will be heaped on Baylor in the upcoming season and the kind of hype she's in for individually. In fact, she feels like she and her team have earned it.
"I'm ready," Cox said. "That's what I've been working for. I think all my hard work is starting to pay off."