As a freshman playing sidekick to All-American guard Odyssey Sims last season, Nina Davis didn't have the pressure of being the focal point of the defense.
There was nowhere to hide this year, however, with Sims gone.
Davis had to get used to having defenses more geared to stop her, and that wasn't an easy transition. But she figured it out and dominated games despite being undersized in the post at 5-foot-11.
"It was very frustrating at the beginning (of the year)," Davis said. "At one time I saw a box-and-one on me, and I didn't even think you could box-and-one a post player. Then seeing double-teams, triple-teams, I don't think ever in my life have I ever experienced anything like that. I used to see Odyssey and see what she the different things on her, but I would laugh like, 'Oh, she's got it.' I didn't realize how hard it was."
Because of Davis' size, it's not in her best interest to try and be a back-to-the-basket player in the post.
She prefers to face up, catch the ball near the free throw line or on the baseline and make a quick move to the basket. If that doesn't work, she'll outrun opponents down the floor and score in transition.
That arsenal has added up to a Big 12-best 20.7 points per night and a field-goal percentage of 57.8. And she is also a threat on the boards, grabbing 8.6 on average, tied for third in the league.
"I think she's handled (the defensive focus) beautifully. I think that's what makes the most valuable player in this league is that we lost an All-American in Odyssey Sims, and Nina was able to slide under the radar," Baylor coach Kim Mulkey said. "But her numbers have gotten better and better."
Davis' greatest attribute is her consistency. Only once this season did she fail to score in double figures, and she hit the 20-point mark 18 times and for 30 or more on five occasions.
Davis and point guard Niya Johnson have established a bond that allows them to seemingly see plays before they happen and put on a clinic in the open floor.
They were the two key cogs in Baylor's fifth straight Big 12 regular-season championship with a 27-3 record, 16-2 in the league, and Davis edged Johnson by an eyelash for the award.
"It's just a blessing and an honor to keep that tradition going," Davis said. "It's a dynasty here at Baylor. They have a lot of traditions they have going. They've won the Big 12 so many times, and I'm just glad that when it all goes down I'll be part of history with great players like Sophia Young, Brittney (Griner) and Odyssey. Just to have my name next to great players like that is an honor."
Defensive Player: Brittney Martin, OSU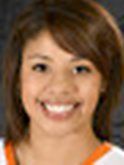 Few players in the Big 12 can impact the game in as many ways as Oklahoma State junior Brittany Martin.
That's especially true on the defensive end.
The 6-footer has the size to handle bigger perimeter players should they try and post her up, but she's also quick enough to keep smaller guards from blowing by her.
Nobody pulled down more rebounds than Martin's 9.6, she was second with 2.6 steals and seventh with 1.2 blocks per game, making her one of two players in the league to rank in the top 10 in all three key defensive categories.
Freshman of the Year: Gabbi Ortiz, Oklahoma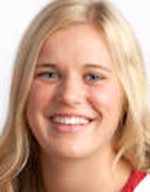 Oklahoma was in a bit of a transition phase this season.
The Sooners were picked to win the Big 12 last year because of an experienced roster that struggled to a disappointing 9-9 record to tie for fifth.
They weren't nearly as seasoned this time around, but a freshman point guard helped ease their growing pains.
Gabbi Ortiz started every game for Oklahoma this season. Her numbers weren't eye-popping, as she had 7.9 points, 3.6 rebounds and 3.6 assists, but she plays with toughness and leadership that belie her freshman status.
Coach of the Year: Kim Mulkey, Baylor
What Baylor has done over the past five years has been astonishing.
It's not just that the Lady Bears have won the Big 12 regular-season championship each year, it's the dominating way in which they've done it.
They are a combined 83-5 against the conference over that span, but even with all that success nobody could have expected what this year's team has done. Not even Baylor coach Kim Mulkey.
"This team has basically surprised me. I'm not sure what I knew was fair to expect from this team," Mulkey said. "We had too many unknowns. We had too many players playing new roles. We had no All-American. We had one senior. I wasn't sure what expectations were fair to place upon them, so I let them show me what to expect."
Baylor has a young roster that includes one senior and three juniors, but only Niya Johnnson is a starter among that group.
Yet the Lady Bears just kept winning. They dropped a road contest to Kentucky early, but went on a tear after that, a 25-game roll that didn't end until they already had the outright conference title in hand.
Mulkey is one of four coaches on her staff that has been a head coach at some point, and she credits that experience for helping pull this group together.
"I just think continuity, loyalty, there's no substitute for that with a coaching staff," Mulkey said. "Each of them knows what role they need to play. They came here to win championships. Baylor takes care of them. Baylor takes care of me. They're just good people."
Sixth Man Award: Khadijiah Cave, Baylor
This year's Baylor team made coach Kim Mulkey rethink some things about the way she handled her team.
One of those was depth that forced her to consider using more players than she's used to, and she also was willing to change her defense more often.
Khadijiah Cave was the spearhead of that group off the bench, and it was her length at a lean and athletic 6-foot-2 that made pressing more of a weapon for the Lady Bears.
"She's always going to give you the effort," Mulkey said. "And for her to be the Sixth Player in the league speaks volumes. Obviously she started some games and could be one of our starters, but brings such a good spark off the bench that I've kind of left her there."
Cave had her share of struggles during the Big 12 season, but she also flourished with seven double-digit scoring outings. That included a career-best 23-point outing against TCU, the contest in which Baylor clinched the outright regular-season title.
She made 56.4 percent of her shots to finish with an average of 10.4 points and added 5.0 rebounds per night.
"KK's instant offense for you, and she comes off the bench with tremendous energy," Mulkey said. "She's a great offensive rebounder. Her Up and down (season) would probably be because of respect. They're not just going to let her come on the floor and not know more about her and what her strengths are."
Newcomer of Year: Peyton Little, OU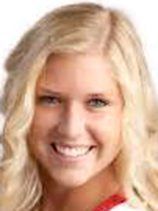 Peyton Little's talent has never been questioned.
Anyone who saw her light up the UIL state tournament during her high school career at Abilene Wylie knew exactly the type of players she was.
Little, a 5-foot-11 guard, led the Lady Bulldogs to two Class 3A titles and was named the championship game MVP both times, including dropping a 3A-record 43 points in the 2011 final.
The only question about Little was where she would end up in college. She committed to Texas early, switched to Texas A&M, where she played for one season, but was unhappy in that system and moved on to Oklahoma.
Her latest move has been mutually beneficial for her and the school.
In her first season with the Sooners, Little led the team with 13.2 points per game, including a career-best 30 points against Kansas State on Feb. 21, and shot 36.0 percent from 3-point range.
---
2015 TRIBUNE-HERALD ALL-BIG 12 WOMEN'S BASKETBALL TEAM
First Team
Pos
Name
Class
School
Ht.
PPG
RPG
Notable
G
Niya Johnson
Jr
Baylor
5-8
7.2
5.0
8.8 apg
G
Nikki Moody
Sr
Iowa State
5-8
14.4
3.6
6.9 apg
F
Nina Davis
So
Baylor
5-10
20.7
8.6
57.8 FG%
F
Chelsea Gardner
Sr
Kansas
6-3
16.8
8.6
2.4 blocks
F
Brittney Martin
Jr
Oklahoma St.
6-0
13.6
8.7
2.7 steals
Second Team
G
Peyton Little
So
Oklahoma
5-11
13.2
3.4
36% 3-pointers
G
Zahna Medley
So
TCU
5-6
15.4
2.5
86.9% FT
G
Amber Battle
Sr
Texas Tech
5-9
15.6
5.6
1.2 steals
G
Bria Holmes
Jr
West Virginia
6-1
19.3
4.3
1.7 steals
C
Imani McGee-Stafford
Jr
Texas
6-7
8.6
6.1
2.0 blocks
Player of the Year: Nina Davis, Baylor
Defensive Player of the Year: Brittney Martin, Oklahoma State
Freshman of the Year: Gabbi Ortiz, Oklahoma
Coach of the Year: Kim Mulkey, Baylor
Sixth Man of the Year: Khadijiah Cave, Baylor
Newcomer of the Year: Peyton Little, Oklahoma
All-Freshman Team
 
 
Pos
Player
School
PPG
RPG
Notable
 
 
G
Kristy Wallace
Baylor
7.8
2.2
39.7% on 3-pointers
 
 
G
Lauren Aldridge
Kansas
8.1
1.9
159 assists
 
 
G
Gabbi Ortiz
Oklahoma
7.9
3.6
103 assists
 
 
G
Ariel Atkins
Texas
10.4
3.5
84.3% free throws
 
 
G
Brooke McCarty
Texas
7.3
2.9
82.1% free throws