As Brittney Griner works through her seventh season in the WNBA, it seems like she has mastered the rhythm of pro basketball.
Take, for a snapshot example, Griner's performance as her team, the Phoenix Mercury, defeated the Dallas Wings last weekend in Arlington. Griner picked up her fourth foul at the 3:00 mark of the second quarter. It seemed like she couldn't move without drawing a whistle and she sat on the bench for almost 11 minutes of the first half.
Things didn't improve much for Griner in the third quarter as she scored just two points, though she avoided picking up her fifth foul.
But when the game reached its climactic moment in the fourth quarter, there was Griner making a difference for the Mercury. She stole a Wings pass that led to a Phoenix bucket in the first 20 seconds of the period. She dropped off an assist to forward Brianna Turner for a basket that tied the game on the next trip down the floor.
Then, in a close battle, Griner made two huge plays for her team. She drove for a layup and hit a hook shot on consecutive possessions, boosting the Mercury's lead to 60-56 with 4:55 remaining in a low-scoring affair. Phoenix hung on for a 70-66 victory, boosting its record to 9-8 despite the fact that Griner's fellow superstar Diana Taurasi has missed most of the season after having offseason back surgery.
After the game, Griner, who led the Mercury with 17 points and 8 rebounds, talked casually about the win with the media outside the visiting locker room at Texas-Arlington's College Park Center.
"We were just playing physical, trying to match how they were playing," Griner said. "We got more calls than they did, but it didn't really change how we played. We're always going try to play as physical as we can."
The subject turned to the upcoming WNBA All-Star Game in Las Vegas, where Griner will make her sixth appearance as an All-Star in seven seasons in the league.
"What the hell was I doing that one year?" she joked. "It's an honor. I look forward to going out there to Vegas. It's getting a little more exciting every year as it goes on. I think they're learning and taking little pieces from the NBA, making sure we feel like All Stars there with the events that we do while we're there and then just having fun with the game."
Finally, the usual postgame cycle was broken up when Griner had the chance to talk about her biggest accomplishment of the summer. The former Baylor All-American center proudly announced that she finished her Bachelor's in General Studies earlier this month.
"Now my degree gets to go up there with my wife's degree," Griner said.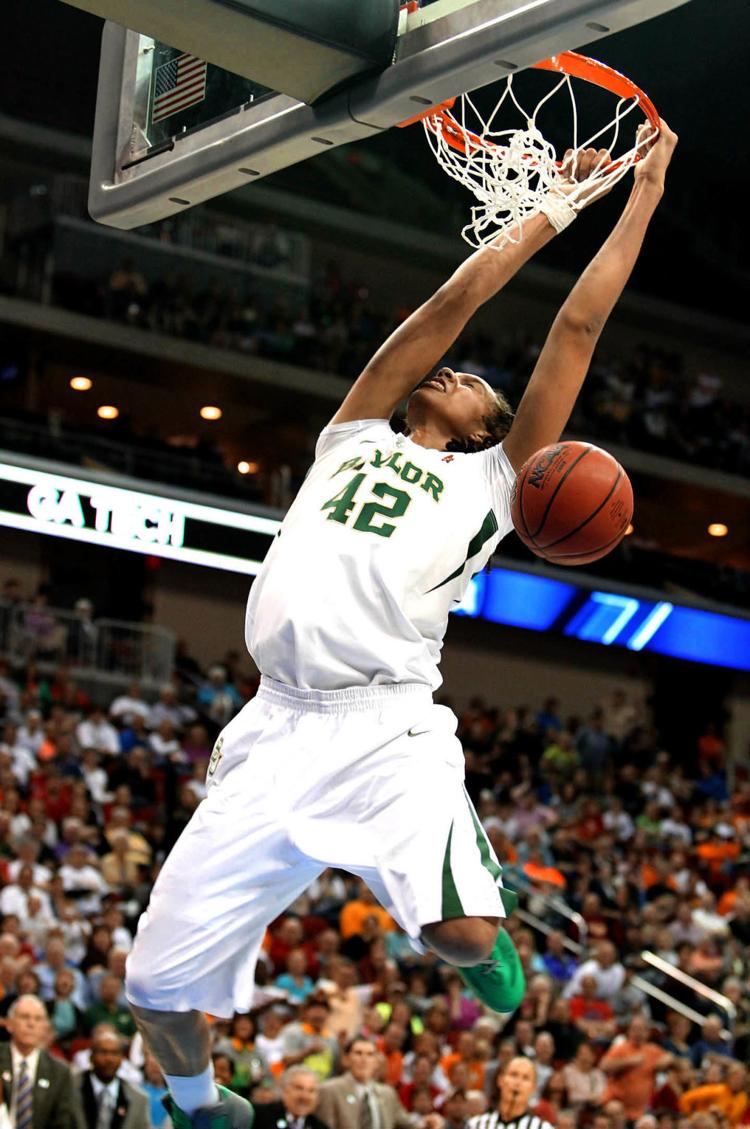 It hasn't been easy for Griner to find the time for school work. She's been playing pro basketball year around since the end of her senior year as a Lady Bear in 2013. The Mercury's win over Dallas was Griner's 198th career contest in the WNBA and she's also played one season in China and the last five in Russia for UMMC Ekaterinburg.
"Obviously I couldn't be there in class," Griner said. "I had to reach out and figure out how we could go about it with me playing. We found a way. They worked with me and my schedule. I was able to finish it up online."
The Lady Bears' 2012 AP National Player of the Year, the driving force on the court that led Baylor to a 40-0 record and its second national title that season, said she had a very basketball-related motivation for clinching her diploma. Baylor coach Kim Mulkey insists former players get their degrees before their numbers can be retired and hung from the Ferrell Center rafters. Griner confirmed that seeing her No. 42 go up was part of the reason she pushed herself to finish her studies.
"(Mulkey) told me, can't retire the jersey until I get that degree," Griner said. "We'll see. Let me know, I'll be there."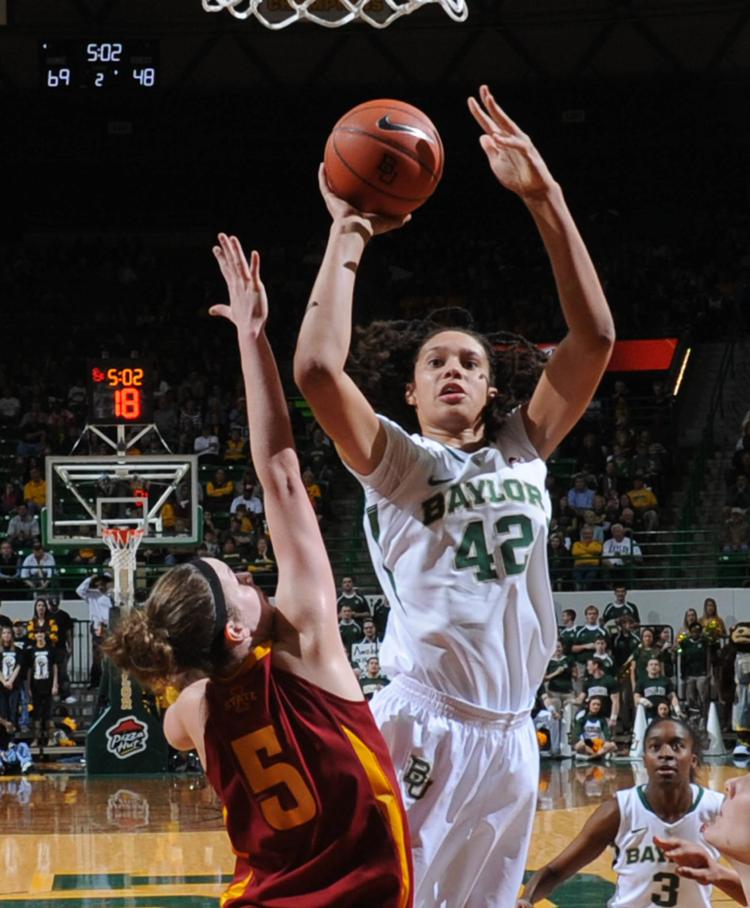 At the moment, Griner is headed for another mini-Baylor reunion. Former Lady Bear teammate Odyssey Sims made her first All-Star roster this year. Following the win over the Wings, Griner said it would be fun to be on the same team as Sims again. That was before team captains Elena Delle Donne and A'ja Wilson picked their teams. It didn't work out as Griner was the first overall pick for Delle Donne's team, while Sims was chosen as a reserve on Wilson's squad earlier this week.
Even so, Griner said she'll have a chance to catch up with Sims. The two will likely take time to celebrate Baylor's third national championship, which the Lady Bears claimed in April.
Griner was in Russia when Baylor was in the Final Four, but that didn't stop her from cheering.
"Middle of the night, me and my wife (fellow Baylor graduate Cherelle Watson) were up watching the game," Griner said. "It was pretty great. It was a really good game. Kim did a really good job coaching them this year. She does a great job every year coaching, getting us ready to go, getting them ready to go."
Griner said she and Taurasi mix it up, boasting about their schools' most recent accolades. Griner has the upper hand at the moment as her Lady Bears defeated Taurasi's alma mater Connecticut in January and Baylor backed it up by winning the national title.
She'll get the chance to double down next January when Baylor travels to play at UConn.
"I'm looking forward to seeing what they're going to do next year," Griner said. "I know Kim's going to whip them into shape. She always does."
The WNBA All-Star Game airs at 2:30 p.m. on ABC.