Sometimes, big life moments come at a person pretty fast, especially if that person happens to be an NCAA Women's Basketball Tournament champion.
Just three days after the Baylor Lady Bears claimed the national title with an 82-81 victory over Notre Dame, Baylor seniors Kalani Brown and Chloe Jackson will wait to hear their names called during Wednesday's WNBA Draft.
Unlike in the men's game, where there are two months of evaluating, declaring and sometimes even un-declaring for the NBA Draft, the women's tourney and draft come in rapid succession. The WNBA Draft will begin at 6 p.m. Central on Wednesday, broadcast on ESPN2 and ESPNU from New York.
Brown, the Lady Bears' 6-foot-7 senior center, is expected to be drafted in the first round, while some mock drafts have Jackson, Baylor's graduate transfer point guard, being selected in the third round.
Although it's been a whirlwind week, Brown has given some attention to the draft.
"I don't know, it's going to be interesting," Brown said. "I'm just curious to see whatever team I go to. It's just a blessing whatever team picks me. I'm just blessed to be at the next level."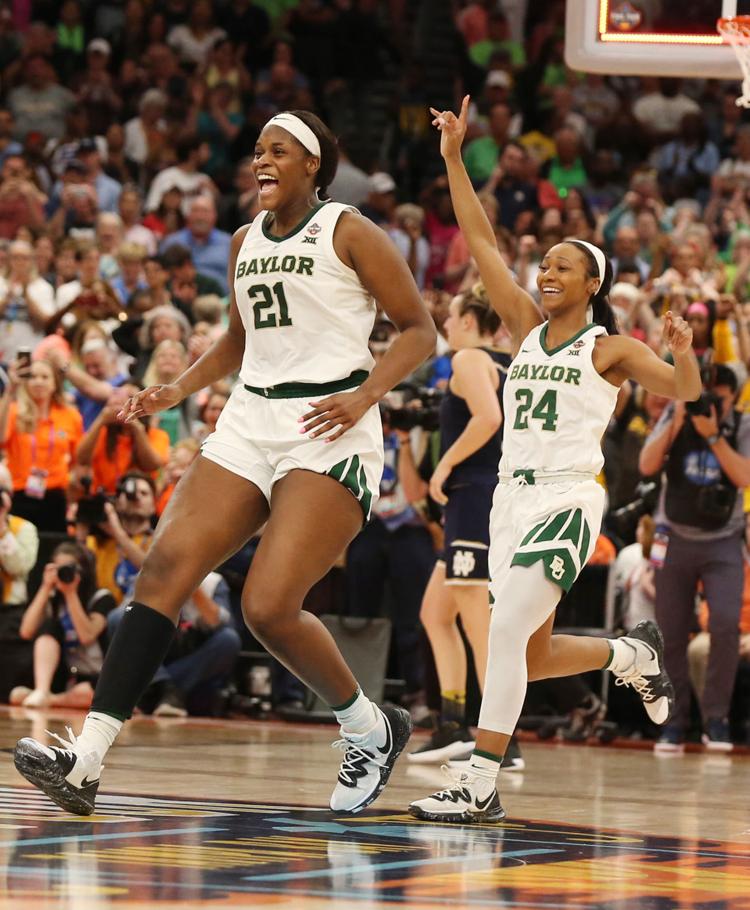 Baylor Lady Bears fans at the national title game
Photos by Jose Yau