Whenever we sportswriters prepare to make a road trip to one of the Big 12 cities, we follow our gut instinct.
The first thing we talk about is the food. It's priority No. 1. Sure, we know it's important to apply for our media credentials, to book our travel and hotels, to pack a bag or two. But is all that stuff really more important than what's for dinner?
Of course not.
Now, generally, we don't ask one another, "Where do you wanna eat?" That's because we already know. We've been to these cities numerous times, and we've seen this movie before. We know what we like. When you've discovered the good stuff, you just keep coming back for more.
And we're happy to pass along our expertise. So, behold, from north to south, our choices for the best eats in the Big 12:
Hickory Park
1404 South Duff Avenue
Ames, Iowa
Anybody who eats at Hickory Park before Iowa State games won't have to worry about going to the concession stand at Jack Trice Stadium. You'll be too full.
Hickory Park serves dinner plates with generous helpings of brisket, ribs, sausage and chicken. The sandwiches are great whether it's barbecue or a Hickory burger. Those with big appetites can order the Stacked Pounder burger, with grilled ham, bacon, mushrooms, and Swiss and American cheese that's topped off by onion rings.
But don't get too full, because the desserts are out of this world. The Sundaes have names like Pink Panther, S'mores Sundae, Toffee Park and the Tuxedo, and feature a delicious blend of ice cream, syrup, nuts and whipped cream.
Pizza Al's
2952 University Avenue
Morgantown, West Virginia
Pizza Al's website says it has been serving top quality pizza and sandwiches to Mountaineers since the mid-1960s. But if you showed up in a T-shirt bearing the name of another Big 12 school, they'd serve you the same delicious pie.
This is a no-frills restaurant in downtown Morgantown that serves great thin-sliced pizza. You can either buy traditional pizza with tomato sauce or white pizza without it. Toppings are basic like pepperoni, sausage, mushrooms, green peppers and black olives.
Ham ricotta and cheese calzones are also on the menu. But the big attraction is the East Coast pizza that will be a treat for Texans hungry for the real thing.
Bourbon and Baker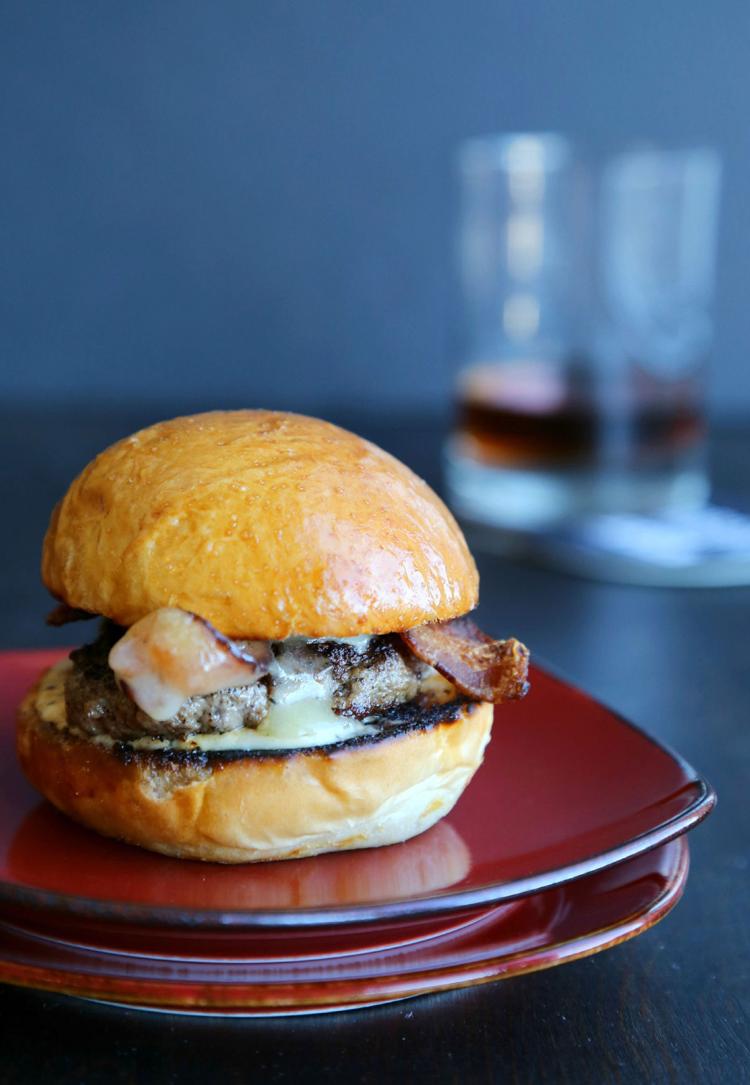 312 Poyntz
Manhattan, Kansas
The Little Apple is about as Midwestern as it gets, but that doesn't mean every restaurant limits its selections to steaks, chicken and burgers.
Bourbon and Baker would be eclectic if it sat in the middle of the Big Apple. Its menu features such plates as the oyster po' boy slider, shrimp and grits, chicken and waffles and asparagus fries. Even more adventurous customers can try stuffed piquillo peppers, tomato avocado ceviche and figs in a blanket.
Most of the items are served on small plates which can be consumed in a few bites or shared with others in your dining party.
Of course there's plenty of bourbon selections and a bakery featuring a wide selection of cakes, like German, coconut, carrot and praline fudge.
Free State Brewing Company
636 Massachusetts
Lawrence, Kansas
In 1989, the Free State Brewing Company became the first legal brewery in Kansas in more than 100 years.
While the establishment lives up to its name by producing a formidable selection of beers, it's got a wide selection of food that's known for its taste and freshness.
Among the entrees are Bourbon Barrel Strip Steak, Sonoma Shrimp Fettuccine and Gorgonzola Mushroom Gnocchi. Its Golden Grilled Chicken is marinated in wheat beer while the menu describes the Brewery Burger as a "1/3 patty of Kansas pride."
The dessert menu features espresso cheesecake, German chocolate trifle, raspberry crème brulee and tiramisu.
Hideaway Pizza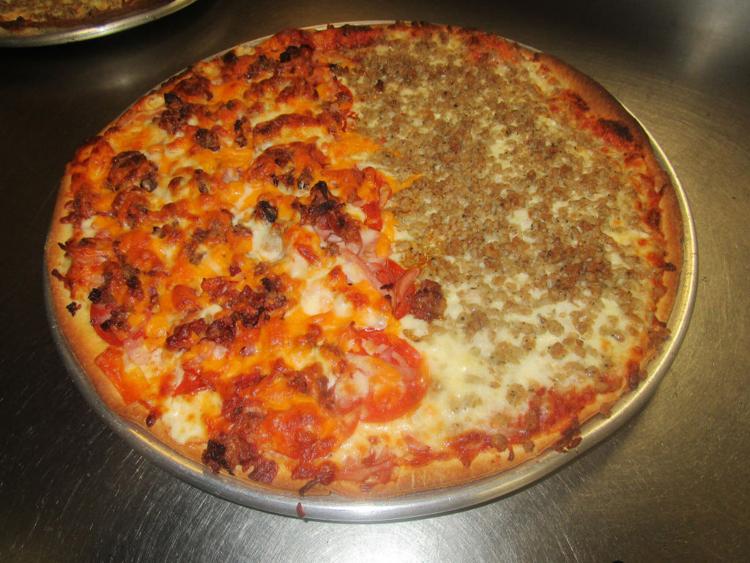 230 S. Knoblock Street
Stillwater, Oklahoma
Though Eskimo Joe's may be the more famous Stillwater eatery, your best bet is to hide out at Hideaway, where ooey, gooey pizza goodness awaits.
Founded in 1957 as the state of Oklahoma's second pizzeria, Hideaway serves up a variety of piping pies, none of which will leave you hungry. There is even an offering for the Sooner fans in the audience, as "the Boz" delivers a hit that the old linebacker would appreciate.
However, since you're in Stillwater, we recommend "the Big Country" – a meat explosion pie featuring pepperoni, Canadian bacon, Italian sausage and cheddar cheese.
Oh, and you're liable to need a to-go box.
Tarahumara's Mexican Cafe
702 N. Porter Avenue
Norman, Oklahoma
The Dallas rock band Bowling Soup was wrong. You can actually find good Mexican food north of the Red River.
Tarahumara's serves up scrumptious Tex-Mex fare in a laid-back cantina atmosphere. Munch on chips and salsa as you scan the menu, and you're bound to find something you like. It's all tasty, from the tacos to the chile rellenos to the burritos. Locals swear the giant margaritas are the best in town.
Enchilada lovers should try the Diego's Dinner, a tantalizing variety platter that offers a cheese enchilada covered in chili, a chicken enchilada smothered in a sour cream sauce and a beef enchilada swimming in a ranchera sauce, accompanied by rice and beans.
Even if you aren't transported to rural Mexico, you may find yourself in Switzerland. This author once spotted legendary former Oklahoma football coach Barry Switzer munching one of Tarahumara's taco plates.
No doubt it was Longhorn meat.
The 50 Yard-Line
2549 South Loop 289
Lubbock, Texas
That long drive across the dusty West Texas desert figures to get your stomach growling, so how better to reward your appetite than with a thick, juicy steak?
That's what you'll find at The 50 Yard-Line. The Guns-Up crowd has been scarfing down char-broiled sustenance at this venerable steakhouse for more than four decades. In addition to your main entrees, you'll definitely want to carb-load with their complimentary – and highly addictive – cheese rolls and blueberry muffins.
Lighter eaters may opt for seafood, chicken or a sandwich. Believe it or not, you can even order a salad. But beef is what's for dinner here, and you can't go wrong with the 12-ounce top sirloin, a mouth-watering, meaty masterpiece.
Kincaid's Hamburgers
4901 Camp Bowie Blvd.
Fort Worth, Texas
Charles Kincaid first opened Kincaid's Grocery and Market in 1946. The full-service meat counter proved popular among shoppers, and in 1964, Kincaid's began serving up hamburgers.
People couldn't get enough of those thick, juicy burgers – and today Kincaid's features six Metroplex locations. It's hard to beat the charm of the original location on Camp Bowie, however, where diners still walk past shelves of old Quaker Oats containers and Dole pineapple cans on their way to the counter.
Texas Monthly readers once voted Kincaid's as having the best burger in Texas, which means it's probably the best in the world, too.
The secret behind Kincaid's deliciousness lies in the quality of the meat. They use all-natural, grass-fed beef for their half-pound Black Angus patties. Slap one of those babies on a buttery bun, and you'll be making lifelong friends with your taste buds.
Vitek's BBQ
1600 Speight Avenue
Waco, Texas
If you want a gut like a big' ol bear, you'd best belly up to the bar at Vitek's and order one of those famous Gut Paks.
For the uninitiated, the Gut Pak is God's version of the Frito Pie. It combines Frito's corn chips with cheese, chopped beef, beans, sausage, pickles, onions, bread and barbecue sauce into one divine union. The adventurous will think big and order a large; normal people will be more than satisfied with a small. But everyone should get a Gut Pak at least once, especially after Vitek's signature dish won the Cooking Channel's "Best College Eats in America" competition in 2013.
Other popular menu items include pulled pork nachos and sausage wraps. But it's hard to resist the siren song of the Gut Pak.
Wash it down with a Dr Pepper, and you know you've died and gone to Waco.
Threadgill's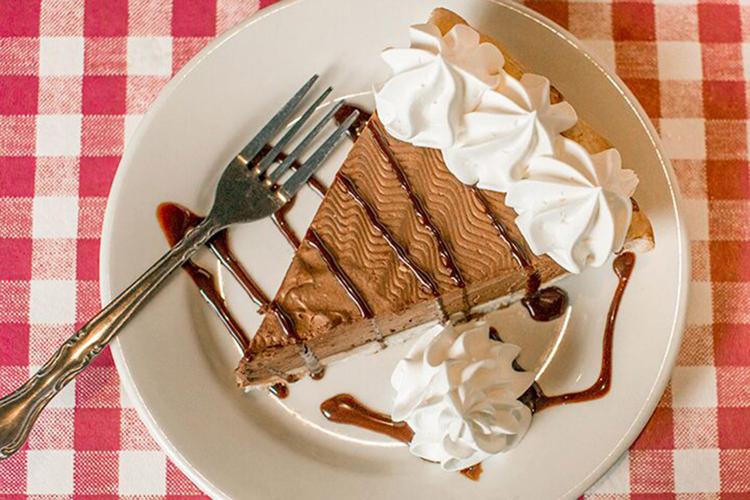 6416 North Lamar
Austin, Texas
Threadgill's sits in an old gas station that evolved into a beer joint that brought hippies and rednecks together in the 1960s and spawned the career of Janis Joplin. But in 1981, Armadillo World Headquarters owner Eddie Wilson bought Threadgill's and turned it into a restaurant that featured southern style cooking with a Texas twist.
It serves mouthwatering chicken fried steak, chicken and meatloaf, but the most unique items on the menu are the vegetables. You can choose from about 35 selections, including Texas black-eyed pea caviar, San Antonio squash, garlic cheese grits and spinach casserole.
There's also a location at 301 West Riverside Drive, and both are quintessential Austin.