Baylor coach Art Briles learned a long time ago that the key to a team's success is the guys who do the heavy lifting up front.
Rebuilding the offensive and defensive lines will be the major focus when the Bears open spring drills Thursday afternoon.
Baylor's 15 practices will continue through April 5 and will be highlighted by the public "Friday Night Lights" intrasquad scrimmage on March 18 at McLane Stadium.
But the emphasis will be restocking the lines which lost four starters on each side of the ball.
After earning first-team All-America and co-Big 12 defensive player of the year honors, Billings decided to forgo his senior year and enter the NFL draft.
K.J. Smith and Brian Nance appear to have the inside track for the starting defensive end spots after seeing considerable playing time last season. Smith finished with five tackles for loss while Nance had three including two sacks.
Byron Bonds and Andrew Morris have some experience at defensive tackle while NJCAA All-America defensive tackle Jeremy Faulk from Garden City (Kan.) Community College should make an immediate impact after enrolling this spring. Faulk collected 18.5 tackles for loss and 7.5 sacks last season.
"Jeremy has come in here and done a tremendous job for us," Briles said. "He's put on some pounds and he's going to play nose tackle for us. He's got a great future ahead of him. He can really run and I love the way he's changed his body since he stepped on campus."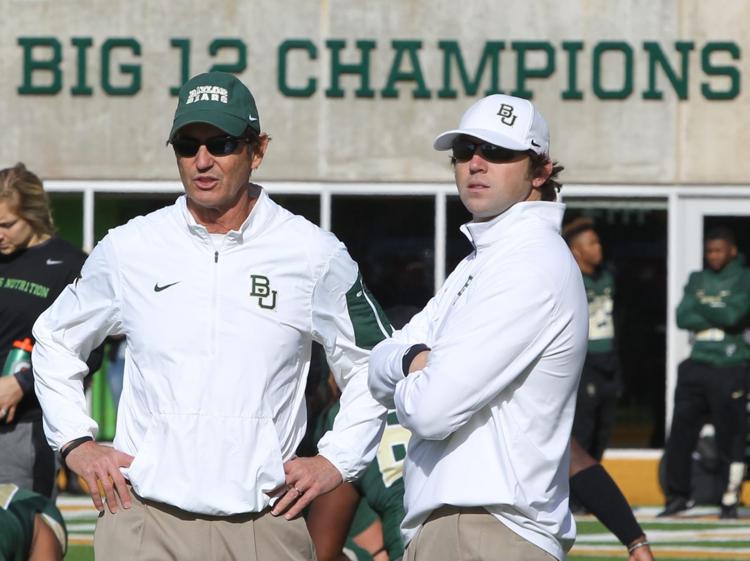 Blake Blackmar, Mo Porter, Dom Desouza, Tanner Thrift and Patrick Lawrence will figure heavily in the offensive line picture.
Brandon Autry from Coffeyville (Kan.) Community College will be a strong new addition while Texas Longhorns transfer Rami Hammad and Texas A&M transfer Ishmael Wilson will be in the plans after arriving at Baylor in 2014.
With junior cornerback Xavien Howard declaring for the NFL draft, Baylor should have plenty of candidates for his spot including veterans Tion Wright and Terrence Singleton and redshirt freshmen Jourdan Blake and Verkedric Vaughns. Ryan Reid will be back at the other cornerback spot.
High school All-America freshman receiver Tren'Davian Dickson will make his first appearance this spring after graduating early from Navasota. Dickson made 211 catches for 4,502 yards and 76 touchdowns in his high school career.
"We're really excited that he's on campus," Briles said. "He's done a great job adjusting. He's a great addition to the receivers we signed this year. He set every record in Texas high school receiving history, caught more touchdown passes than anybody that ever played the game."