It's a good thing I don't bet on college football games because I'd be selling off my house and truck and eating a can of pork and beans for Christmas.
My 36-24 performance in games straight up isn't terrible, but the real eyesore is my 26-34 record against the betting line this season. That's pretty abysmal.
So during bowl season, I will take the George Costanza approach when he realized things weren't working out for him. As his buddy, Jerry Seinfeld, told him, "If every instinct you have is wrong, then the opposite would have to be right."
So I will pick games against my instincts and go with all the underdogs. Which really isn't a bad game plan anyway during bowl season.
Bowl games rarely play out as predicted because some teams want to be there more than others, some prepared smarter and harder during the month since their last game, and others are missing key players who are skipping the bowl (boo) to prepare for the NFL draft.
All seven Big 12 teams playing in bowl games happen to be underdogs, so I'm going with them. Feel free to pick the opposite of me if you so choose.
Baylor (+4.5) vs. Vanderbilt
This game matches a pair of 6-6 teams that had to win their final regular season games to become bowl eligible, so both the Bears and Commodores should be excited to play in the Texas Bowl.
It's understandable why Vanderbilt is the favorite since it's led by talented senior quarterback Kyle Shurmur and a defense that's statistically better than Baylor's.
But the Bears will enjoy a home-field advantage three hours down the road in Houston and have a sophomore quarterback in Charlie Brewer who thrives on bigger stages. After finishing 1-11 in coach Matt Rhule's debut season, the Bears' five-game improvement matches the best in the country.
They'll be hungry to cap it off with a bowl win to finish off a winning season.
In this age of scoreboard tilting football, TCU and Cal are two offensively-challenged teams that rely heavily on solid defenses.
Both teams have gone through several quarterbacks with none excelling. Injured TCU quarterback Shawn Robinson announced last week that he's transferring to Missouri, leaving fifth-year senior Grayson Muehlstein to lead the Horned Frogs against the Golden Bears.
Muehlstein hasn't been spectacular, but he helped the Horned Frogs win consecutive games over Baylor and Oklahoma State to become bowl eligible, so why not make it a third?
No. 15 W.Va. (+1.5) vs. No. 17 Syracuse
Camping World Bowl, Dec. 28
West Virginia's Will Grier was one of the best quarterbacks in the country, but the fans in Orlando won't get to see him play after he decided to forgo the bowl game to prepare for the NFL draft.
That leaves redshirt sophomore Jack Allison as the Mountaineers' starting QB, who played sparingly during the regular season by hitting six of 10 passes for 75 yards and a touchdown as Grier's backup.
It makes all the sense in the world that a dynamic Syracuse team that improved from four wins last year to nine this season will pounce on the Mountaineers. Which means they probably won't.
West Virginia 42, Syracuse 38
No. 25 Iowa St. (+3) vs. No. 12 Washington St.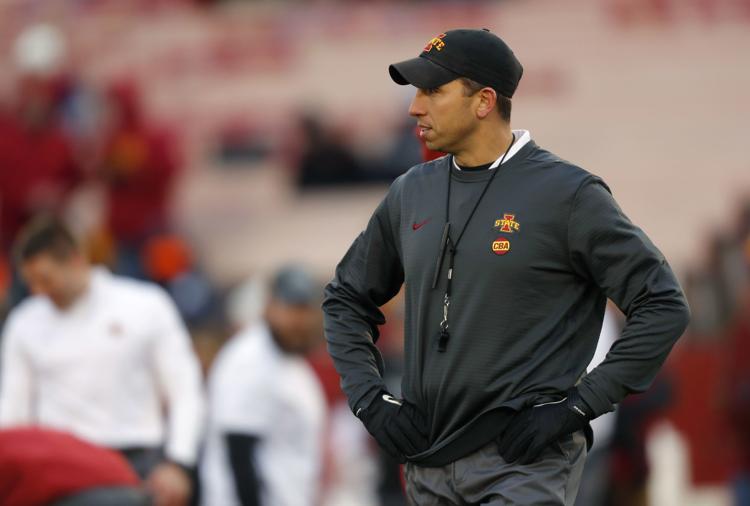 Iowa State is lucky to have a coach as skilled and inspirational as Matt Campbell, who has revived a program in the cold Midwest plains where it isn't easy to recruit.
Speaking of places where it isn't to recruit, former Texas Tech coach Mike Leach has built a winner in isolated Pullman, Wash. But he's just wacky and unconventional enough to do it.
Gardner Minshew has delivered a great season for 10-2 Washington State, passing for 4,477 yards and 36 touchdowns. But I'll go against the odds and take the gritty Cyclones in this one.
Iowa State 35, Washington State 31
No. 4 Oklahoma (+14.5) vs. No. 1 Alabama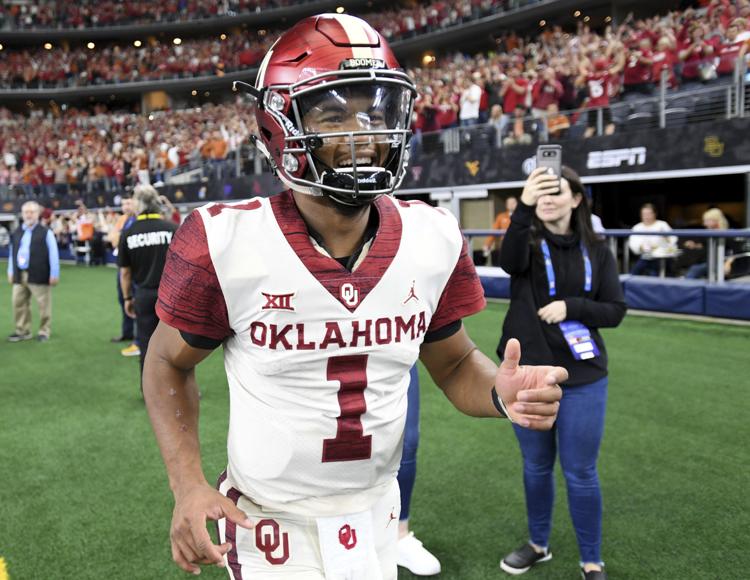 With by far the worst defense among College Football Playoff teams, there should be no way Oklahoma wins this semifinal. Especially since it appears Alabama quarterback Tua Tagovailoa will be ready to play after suffering an ankle injury in the SEC championship game against Georgia.
But Alabama hasn't played against a quarterback nearly as gifted as Oklahoma Heisman Trophy winner Kyler Murray.
Murray has shredded every defense he's faced with his phenomenal passing and running skills, so there's no reason to expect him to stop now in the biggest game of his career.
Oklahoma State (+9.5) vs. No. 24 Missouri
Oklahoma State is among the many schools that won't have their best players available for bowls after running back Justice Hill chose to sit out and prepare for the NFL draft after missing the last two games with a rib injury.
Even with Hill, the Cowboys have been schizophrenic during their 6-6 season. The Tigers have been much more consistent at 8-4, and feature a 1,000-yard rusher in Larry Rountree and an NFL-ready passer in Drew Lock, who won't forgo his final game as a senior.
But somehow I think Oklahoma State coach Mike Gundy will pull something out of his hat besides his mullet.
Oklahoma State 42, Missouri 35
No. 14 Texas (+13) vs. No. 6 Georgia
Since the College Football Playoff was chosen on Dec. 2, all I've heard is Georgia whine about not being among the four teams selected.
Guess what, Bulldogs? You knew you had to beat Alabama in the SEC championship to make the playoff, and you blew a two-touchdown second-half lead.
Whining is never a good way to go into a bowl game, even if you are better than Texas.