The MLB All-Star Game, Wimbledon and the World Cup all concluded during the past week, which can only mean one thing.
The shift in seasons begins with the annual Big 12 football media days Monday and Tuesday at the Dallas Cowboys' AT&T Stadium in Arlington.
Head coaches and several players from all 10 teams will be on hand to discuss their upcoming seasons. It's a prelude to the opening of preseason camp in early August, and gets people thinking about college football, which for some is a year-round obsession.
Optimism will flow as always since nobody has lost a game yet. Media hordes will flock to Oklahoma on Monday and Texas on Tuesday. Cellar dwelling Kansas might even get a little more attention this year with former LSU and Oklahoma State coach Les Miles taking over as head coach.
We'll see if Oklahoma State coach Mike Gundy will still be wearing his mullet, a heavy topic of conversation when he first unveiled it a few years ago.
Though not exactly an international fashion show, players from some teams will be better dressed than others as they make the rounds to print, TV and radio sessions.
Expect Baylor seniors JaMycal Hasty, Clay Johnston, Denzel Mims and Sam Tecklenburg to trot out their best suits for their Tuesday sessions. Dressing sharp and making a good impression for the university are important to Bears coach Matt Rhule.
Here are five major storylines that should emerge as the next two days unfold.
1. Who are all these new faces?
Don't bother looking for Kansas State's Bill Snyder, West Virginia's Dana Holgorsen, Texas Tech's Kliff Kingsbury or Kansas' David Beaty.
They're all gone, meaning that 40 percent of the Big 12 teams have new head coaches.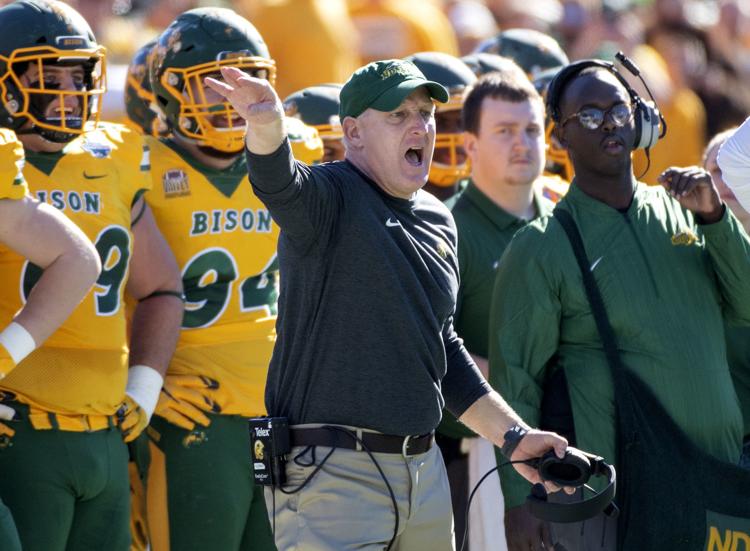 Nobody has bigger shoes to fill than new Kansas State coach Chris Klieman, who went 67-6 and won three FCS titles at North Dakota State.
Klieman will coach in Bill Snyder Family Stadium, and replace a man who transformed one of the worst programs in college football history into a force in the Big 12 and across the country. Klieman never faced that kind of pressure in Fargo, N.D.
Former Utah State coach Matt Wells will try to make the Red Raiders a winner after Kingsbury was fired. But maybe he shouldn't try too hard. Posting a losing record at Texas Tech is apparently a stepping stone to the NFL since Kingsbury was hired as head coach by the NFL's Arizona Cardinals.
After building a successful Troy program the last four years, Neal Brown will take over at West Virginia following Holgorsen's bizzare departure to Houston, seemingly a step down since it's a non-Power 5 conference school.
Finally, Miles will try to make people care about Kansas football, at least until basketball tips off.
The Texas Longhorns finally posted a record their fans can be semi-proud of as they finished 10-4 in coach Tom Herman's second season, capped by a 28-21 win over Georgia in the Sugar Bowl.
Leading the Longhorns' resurgence is quarterback Sam Ehlinger, who was tabbed the Big 12 preseason offensive player of the year in a media vote. He's also Texas Football Magazine's cover boy, and will be a magnet for media attention during Tuesday's sessions.
It remains to be seen whether Ehlinger becomes the next Colt McCoy, Texas' last highly successful quarterback a decade ago. But Ehlinger has already shown he can win big games as his performances in wins over Oklahoma and Georgia showed.
There was no bigger college football news during the offseason than Alabama quarterback Jalen Hurts' transfer to Oklahoma. The dual-threat QB will be immediately eligible to play since he already graduated from Alabama.
Two recent Oklahoma quarterback transfers didn't fare too poorly: Baker Mayfield and Kyler Murray both won the Heisman Trophy.
It would be nice to ask Hurts about succeeding those two stars, but Oklahoma isn't bringing Hurts to media day.
Don't be surprised if most of the questions directed to Sooners coach Lincoln Riley, wide receiver CeeDee Lamb, linebacker Kenneth Murray, defensive lineman Neville Gallimore, and offensive lineman Creed Humphrey are about Hurts, who went 26-2 as the Crimson Tide starter before he was replaced by Tua Tagovailoa.
4. Will Baylor take another big step?
After finishing 1-11 in Rhule's debut season, the Bears rose to 7-6 and ended last season with a scintillating 45-38 win over Vanderbilt in the Texas Bowl.
With veteran quarterback Charlie Brewer and the bulk of last year's team returning, the Bears hope to make another leap to a potential Big 12 title contender.
The Bears' schedule certainly looks favorable since they get Oklahoma and Texas at McLane Stadium. But they'll have to prove they can consistently beat good teams for another breakthrough.
5. Will TCU and Oklahoma State return to power?
TCU's Gary Patterson and Oklahoma State's Gundy are the two most established coaches in the Big 12. Nobody else is even close since Snyder retired at Kansas State.
Entering his 20th season as the Horned Frogs' head coach, Patterson is the second longest tenured FBS coach in the country behind Kirk Ferentz, who is entering his 21st year at Iowa.
Gundy has headed the Cowboys for 15 years, tying Ohio's Frank Solich and Utah's Kyle Whittingham for third in the country for most tenured coaches.
Both TCU and Oklahoma State treaded water last year with 7-6 records, so their fan bases will be looking for better finishes this season.