Brice Cherry: Rhule promises bowl game, and what's more, he believes it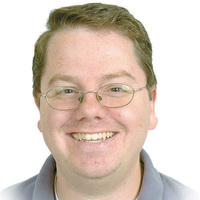 Get email notifications on Brice Cherry daily!
Whenever Brice Cherry posts new content, you'll get an email delivered to your inbox with a link.
Email notifications are only sent once a day, and only if there are new matching items.
Followed notifications
Please log in to use this feature
Log In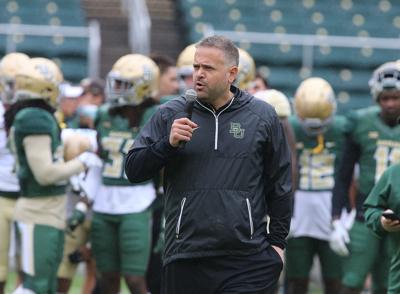 Matt Rhule may talk fast – he could forge a second career rattling off advertising disclaimer copy — but that doesn't mean he doesn't think about what he's about to say.
So when the Baylor coach mentioned something about going to a bowl game next season while presenting an award to defensive back Verkedric Vaughns prior to Saturday's spring game, it wasn't just a casual, throwaway line.
Rhule believes it. He wouldn't have said it otherwise.
But what gives him reason to think the Bears will go bowling again? Especially after last year's ragged 1-11 debut season?
"Work ethic," Rhule said. "I just truly believe that everything you get in life you earn and you achieve. … These kids are building something, and that takes hard work. Sometimes you walk into a loaded roster and you just kind of win, right? These kids are building this from the ground up.
"When you see the way that they work, when you see injured guys come in at 6 o'clock in the morning the entire winter to get themselves healthy, it just shows an industriousness, a work ethic, that I just believe will be rewarded."
OK, but didn't last year's Bears punch the time clock and come to work, too? The 2017 Baylor team didn't necessarily lack elbow grease, it just lacked muscle. It lacked depth. Some of the first-stringers should have been second-stringers or redshirts, but were forced into action out of necessity and injury.
Like most spring games, Saturday's event was a "game" in name only. More like a glorified practice, an event, as Rhule described it, to let the players run around and have some fun. The real work came in the 14 practices leading up to the day.
But the Bears are stronger, Rhule said. That has shown up in their weightlifting totals, and in the numbers when the players step on the scales. They're also deeper – though, again, it may have been hard to tell on Saturday. Some 15 to 20 players who are expected to contribute in the fall sat out of the event with minor nicks and cuts.
Among those on the MIA list – receivers Jalen Hurd, Chris Platt and Pooh Stricklin.
"We've got a lot of talent and y'all didn't see most of it today," Baylor quarterback Charlie Brewer said. "A lot of it, we have a few good guys who can make really big plays on the outside. It'll be good to get them back."
Baylor should be better, because how much worse could it get? There is nowhere to go but up from a one-win season. (Somewhere, the 0-12 Kansas Jayhawks of 2015 are scoffing.)
But there is improvement, and then there's getting six wins. Even if the Bears sweep through their nonconference slate of Abilene Christian, UTSA and Duke, then take care of business against everyone's favorite punching bag Kansas in the Big 12 opener, they've still got to find two more wins somewhere. Can they beat Kansas State or TCU at McLane Stadium? How about knocking off a much-improved Iowa State team on the road?
I'm still a bit of a doubting Thomas regarding Baylor's 2018 hopes. Call me Tommy McSkeptic. I think Rhule has the Bears traveling in the right direction, but if last season revealed anything, it was just how wide of a gap they still have to go to catch the rest of the league.
But that's just my opinion, and honestly it's pretty meaningless. Rhule sees it differently, and he ought to know better than me.
"Well, I believe it. And our coaches believe it. That's what we've lived our lives by," Rhule said. "Last season was galvanizing for us. It allowed us to strip away all our thoughts about what it takes to win, and truly look at who are we, what do we stand for, what do we want to do. I believe it, and I think we're getting to the point where our players believe it."
Win a few games, and he might make believers of everyone.
With the NCAA's early signing period coming up Dec. 19, Baylor secured a pair of verbal commitments from Monroe College defensive end Niadre Zouzoua and Sunrise (Fla.) Piper High School safety Cecil Powell.
Baylor junior volleyball player Shelly Fanning was tabbed as one of five Big 12 Scholar-Athletes of the Year on Tuesday.
From the moment the Baylor Lady Bears took the floor inside the Ferrell Center for the first time in almost a month, the thousands of grade-school students in attendance for "I'm Going to College Day" waved their green and gold pompoms in the stands and noisily cheered the team's arrival.
It's been that way since the beginning of time, but it ends now.
As the final few Panthers made their way through the postgame handshake line, Kevin Hoffman called them all over to huddle up. The Mart head coach then looked around to every one of his players before he yelled, "We're going to the 'ship!"
The iPhones were dotted and the T-shirts were creased. Whatever the notation, the members of Connally's girls basketball team had this one starred, circled, highlighted or underlined on their calendars.