There are 615 miles between Waco and El Paso, but Baylor football coaches didn't spend a lot of time seeing the oil fields and cactus along those lonely roads for many years.
While Baylor routinely recruited Abilene area players during the Art Briles era, his staff only occasionally signed players from West Texas cities beyond there.
Midland High School's Antwan Goodley developed into an All-America receiver, while LaQuan McGowan of Cal Farley's Boys Ranch near Amarillo showed a 400-pound man can be nimble when he caught a touchdown pass in the 2015 Cotton Bowl against Michigan State.
There will be a lot more West Texas players dotting Baylor's roster beginning in 2019. Second-year Baylor coach Matt Rhule and his staff have hit the recruiting trail hard and their efforts paid off with a rash of commitments last week.
The Bears landed seven verbal commitments in their 2019 class last week, and four were from West Texas high schools.
The streak began with El Paso Chapin linebacker-safety Will Williams who was joined by Amarillo Tascosa cornerback-receiver Brandon Wright. The Bears ended their big run with a pair of commitments from Odessa Permian, including linebacker-defensive end Matt Jones and offensive lineman Landon Peterson.
"Baylor's coaches are obviously doing a great job and they're working hard," said Odessa Permian coach Blake Feldt. "People have always talked about how West Texas gets overlooked and people don't recruit out here. That's a bunch of bunk. West Texas has more Division I players now than the last several years and that's a great thing."
Amarillo Tascosa coach Ken Plunk believes it's becoming easier for players in remote areas to get attention with the evolution of the internet. Coaches and players can post video and other information on recruiting websites like Hudl.com.
"The recruiting game has changed so much through video and camps," Plunk said. "We don't feel our kids are at any sort of disadvantage. We are the lone Class 6A school out here but we play a statewide schedule which means our players have played against other Division I players. The absolute biggest thing is we've made some playoff runs and college coaches are seeing our guys."
While Amarillo is certainly remote for a lot of college recruiters, it has nothing on El Paso. It's always been difficult for high school coaches to attract college recruiters to the West Texas outpost on the Mexico border.
"It seems like the rest of Texas thinks West Texas ends at Midland and Odessa," said El Paso Chapin coach Rene Hernandez. "It's very hard being way out here. We're pretty much Eastern New Mexico. Coaches can go to Houston, San Antonio, Austin and Dallas and pretty much do all their recruiting."
That's why Hernandez was excited when he saw Baylor linebackers coach Mike Siravo show up in El Paso to see Williams in the spring of 2017.
"Coach Siravo couldn't believe Will hadn't been offered by anybody," Hernandez said. "He was impressed immediately."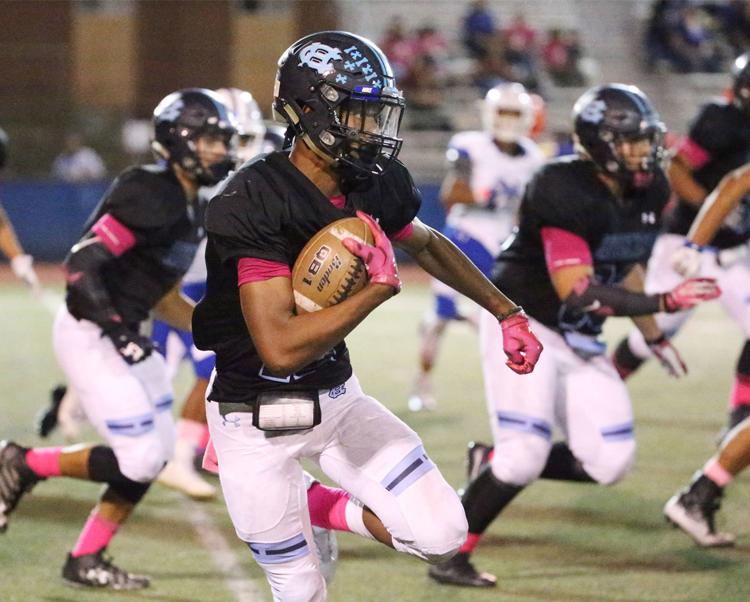 The 6-3, 205-pound Williams played free safety as a sophomore before moving to strong safety and linebacker last season for Chapin. He also ran on Chapin's 200 and 400-meter relay teams.
"He had played defensive back but was so physical that we moved him to outside linebacker," Hernandez said. "We also play him at wide receiver because we want to get him on both sides of the ball. He's very athletic all around. Hopefully with kids like Will, we can get a little more attention out here from college recruiters."
While Hernandez is trying to build a legacy at El Paso Chapin, Odessa Permian is one of the most storied programs in Texas high school football history with six state championships from 1965-1991.
The Panthers grabbed national attention when Buzz Bissinger wrote "Friday Night Lights" in the late 1980s. The book popularized the cult of Texas high school football and spawned a movie and a TV show.
After their 1980s heyday, Odessa and Midland haven't produced nearly as many college football players in recent years. But Feldt believes the Permian Basin is making a comeback in producing college football talent.
This year's Permian team will feature quarterback Peyton Powell who is getting attention from schools like Baylor, Ohio State, Texas, Arkansas and Mississippi.
Landing Powell would be a coup for the Bears, but Feldt believes Rhule and his staff have already landed a pair of major talents in Peterson and Jones.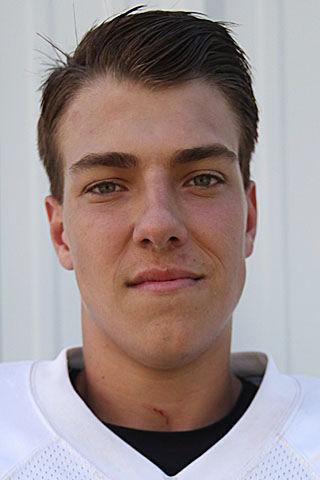 Peterson is a 6-6, 265-pound offensive tackle who will become a three-year starter for the Panthers in the fall. The big man has shown his athleticism by playing soccer and basketball. Feldt believes the three-star recruit has only scratched the surface of the player he can become at the college level.
"There's no telling what he can do," Feldt said. "I think he could eventually become a first-team All-American at the college level and a pro player because of his athleticism. He's an offensive lineman who can run and I think he's only starting to develop."
Jones played outside linebacker for the Permian varsity as a sophomore but displayed such pass rushing instincts that he made the switch to defensive end as a junior last season.
At 6-3 and 227 pounds, Jones has good speed and all-around skills.
"Matt is a kid we had our eye on since seventh grade," Feldt said. "He started for us as a sophomore and made all-district. As you watch the game, lo and behold he's in on almost every tackle. We moved him to defensive end last year because of need. He one of those kids who has a great frame."
Feldt said Baylor tight ends coach Joey McGuire and offensive line coach Shawn Bell have done the bulk of the recruiting at Permian. With their extensive high school coaching backgrounds, both McGuire and Bell have become vital to Baylor's recruiting efforts because they know Texas coaches so well.
McGuire has also had a hand in recruiting White from Amarillo Tascosa along with Baylor co-offensive coordinator and running backs coach Jeff Nixon.
"Coach McGuire is a good coach No. 1 and you also feel super comfortable just knowing him," Plunk said. "I have no problems with the Baylor coaching staff because I know the players are going be treated well. The coaches there are energetic, good guys who are in it for the right reasons."
White will be the second Tascosa defensive back the Bears have recruited in recent years after cornerback Tion Wright's tenure from 2014-16. Wright came to Baylor after one season at Moorpark (Calif.) College.
White is versatile enough that he could play cornerback or wide receiver for the Bears. He also plans to join the Baylor track team after running the 100 meters and the 4x100 and 4x200-meter relays for Tascosa. He said he was clocked at 10.45 seconds in the 100 meters this spring.
"I want to do whatever's best for the team," White said. "I would say my speed and route running are what I bring to the table as a receiver. I also think my length and speed help me be productive as a cornerback."
College recruiters knew their way to Amarillo since White's older brother, Charleston White, played cornerback at Washington State through last fall.
White committed to Baylor after getting offers from Arkansas, Kansas and Syracuse and receiving interest from schools like TCU, Texas A&M and Notre Dame. He's eager to get his shot to begin playing college football for the Bears in 2019.
Like other West Texas players, he's glad the Baylor coaches have expanded their recruiting footprint.
"I love everything about Baylor," White said. "I like their tradition and it feels like home to me."