Have you ever thought that it would be fun to assemble all the top athletes and coaches in Waco, let them put on their fanciest clothes, allow them to strut down the red carpet, and then celebrate them with an ESPYs-style banquet downtown?
No? Will Phipps has. And that's where this story begins.
Phipps, the executive director of the Greater Waco Sports Commission, was scrolling through an online list of the ESPY nominees not too long ago when an idea rooted in his head and made a home there.
"I'm a sports guy, and so I follow closely who's had success throughout the season," Phipps said. "Then I got to thinking, who in Waco would be deserving of an award like this? The more thought I put to it, I thought, somebody should be honoring these kids in Waco who have had excellent careers, excellent seasons."
And so, the Waco Sports Awards were born.
In all honesty, Phipps wanted to call them the WESPYs. As in, the Waco Excellence in Sports Performance Yearly Awards. As in, it's catchy. Most awards shows have a catchy nickname, be they the Oscars for the Academy Awards, the Grammys for the American Music Awards, and so forth. However, a quick check with ESPN's legal department negated that idea. We're still working on a nickname alternative.
Oh, yes. Full disclosure: The pronoun "we" makes sense here, as Phipps asked me to help out with these new awards as a member of the selection committee, along with some other local media and business folks. I happily accepted, because I share Phipps' passion for recognizing the deserving sports standouts in our community. We do that already in our way at the Trib, but this clearly will bring another dimension of pomp and circumstance to our city.
"The more I looked into it, I found there were lots of teams who won state championships, lots of individuals who were doing well in their individual sports," Phipps said. "I thought that this would be a great opportunity for the Waco Sports Commission to raise awareness about student-athletes in Waco who are doing really well in their sports."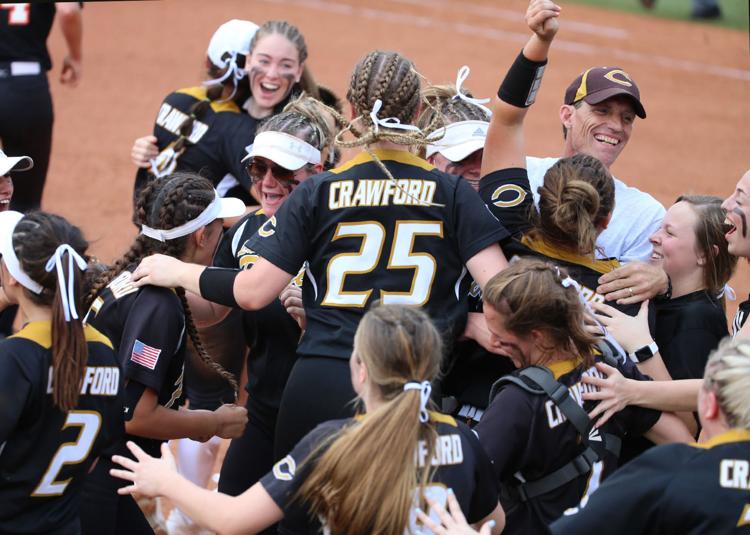 Before I risk burying the lead, the inaugural Waco Sports Awards are planned for Dec. 17, 2019, at the Waco Convention Center. Clear your calendar now. You won't want to miss this special night.
What exactly will it look like? That's still taking shape. But here's an overview from the Waco Sports Commission's description: "The Waco Sports Awards were created to honor the past year of Central Texas sports by acknowledging major achievements, reliving unforgettable moments, and paying tribute to leading performers and performances of high school, collegiate, and community member athletes."
Indulge me while I dig a little deeper. First, remember this is the Waco Sports Commission. So when we talk about "Central Texas sports" we're really talking about McLennan County in this instance. That's not to disparage any great athletic achievement that happens outside the county line, and both the Trib and other media entities will continue to shine a light on those bright stars from Fairfield to Hamilton, from Itasca to Salado. But for a Waco-centric event, it made sense to keep it local.
Also, you may have noticed: This isn't just a Baylor thing. Sure, we expect to recognize many Baylor athletes and coaches over the years of the Waco Sports Awards. But the event is also for McLennan Community College. It's for all the many fine high school athletes, teams and coaches in the area. And it equally belongs to John or Jane Waco, who may not have a tie to a local college or high school but might be a world-class triathlete or an amateur golfing champion.
Speaking of champs, they'll be there. You'd better believe they'll be there. This is a night to celebrate the winners, after all. So, any college team that claimed a national championship or any high school team that wins a state title in that calendar year will be automatically recognized at the banquet. Of course, in 2019, that means Kim Mulkey's Lady Bear basketball team. But it also means Felecia Mulkey's Baylor acrobatics and tumbling squad and the McGregor Class 3A state girls golf champs and the Reicher and Crawford softball teams, among other squads.
Incidentally, high school football will be the one sport that "breaks" the calendar year rule. Since state championship games are played right before Christmas (and after this year's banquet), we'll honor any state championship football teams from the season before. So, get ready to take your bows, La Vega and Mart.
On top of all the championship shout-outs, the Waco Sports Awards — what do y'all think about just calling them the Wacos? — will naturally hand out plenty of additional hardware.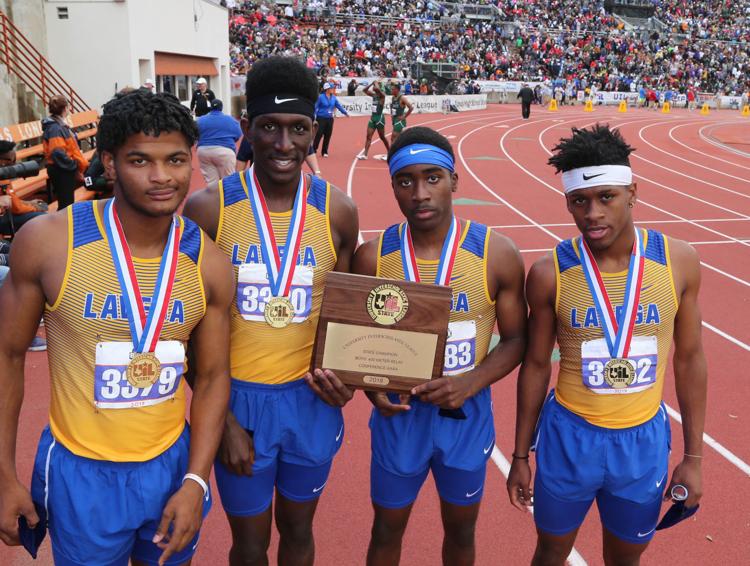 Among the honors presented will be High School Male Athlete of the Year and High School Female Athlete of the Year, College Male Athlete of the Year and College Female Athlete of the Year, College Coach of the Year, High School Coach of the Year, Adaptive Athlete of the Year, Athletic Trainer of the Year, Volunteer of the Year, and Team of the Year. A Lifetime Achievement Award will honor a longtime legend each winter. I also learned on Wednesday that there's a category for Sports Media Person of the Year, which the GWSC will select without the help of the media.
You, the fan, won't be left out. You'll have a chance to both nominate people for the awards, and a percentage of the selection process will include a fan vote, too. Check out www.wacosports.org for more.
Phipps said he has researched similar awards shows held by sports commissions in other cities, big places like Houston and Kansas City. They typically throw a pretty posh shindig, and Phipps wants the same for Waco.
"We want it to be the premier countywide sports banquet in Waco," he said. "Now, Baylor will have their events, MCC has their events, everybody has their own banquets to honor their teams. But there's no one place that everyone can go to from the county and celebrate athletics on a citywide level. Just to celebrate athletics that are happening on the whole."
This isn't business casual, y'all. We're talking black-tie affair. Valet parking, red carpet, paparazzi on standby, the whole nine yards.
If Phipps and his helpers have their/our way, the Waco Sports Awards will become one of the signature events of the city's December calendar.
Not just in 2019, but beyond.
"We want it to be something that people mark on their calendars every year, and say, 'Hey, this is a banquet I love to go to,'" Phipps said. "Filled with highlight videos and music, walk-up music, and inspiring speeches from the winners, people dressed up to the nines in their suits, and good food.
"Really, just a good time for people who love sports in Central Texas, where they can go and just enjoy themselves and see a lot of people who are deserving to be recognized."
Looks like it might be time to break down and actually buy a tuxedo.
At least it's for a good cause.