Sometimes it's not just how you finish, it's how you start, too.
The Baylor women's golf team opens its fall season competing at the Cougar Classic in Hanahan, South Carolina. Baylor, ranked No. 20 in preseason polls, is looking forward to getting its season going with a faster start than the Bears have exhibited in the past. The tournament begins on Sunday and runs through Tuesday.
Head coach Jay Goble begins his seventh season at Baylor, and is expecting good things from a solid group of experienced players.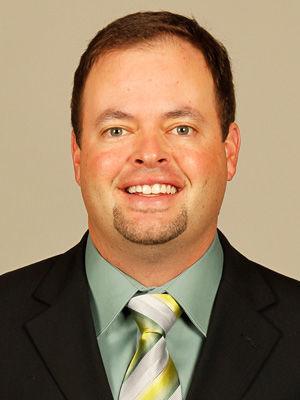 "We have two new players, but four of the five starters from last year's national championship team (are back)," said Goble. "We have a good core of players right now. It helps to feel comfortable to play against the best teams in the country on really good courses."
Last spring, Baylor finished in a tie for eighth place at the NCAA Championships played in Stillwater, Oklahoma. Goble believes the competition against top teams early will be helpful for his team.
In this week's tournament, Baylor will be going up against No. 3 Arkansas, No. 12 Florida, No. 14 Furman, No. 15 Florida State and No. 17 Wake Forest. Other teams competing in the tournament are North Carolina, N.C. State, Penn State, Charleston Southern, Georgetown, LSU, Maryland, Tennessee, UCF and Vanderbilt. College of Charleston is the host school.
The tournament will be played at Yeamans Hall Club, a 6,261 yard, par-72 course.
"One of our goals it to be a little more consistent," Gobles said. "We've changed up a few things in practice, kind of moving away from the practices and playing a little bit more. We're going to try to get better each day and be ready for the end of the year."
Gurleen Kaur, a sophomore from Houston, has been named as a third team All-American going into the fall season. Last year at the NCAA Championships, she finished tied for 39th in match play and advanced to match play as one of the top 64 players.
"She had a great summer, quarterfinalist for the U.S. Women's Amateur," said Goble. "When she's playing, she doesn't make a whole lot of big mistakes. She chips and putts really well."
The lineup for this weekend's tournament is Diane Baillieux, Kaur, Maria Vesga, Jordan Shackelford and Fiona Liddell. This will be Shackelford's first time to play in a tournament for the Bears.
Vesga, a senior this year, is confident in her team. "We're always really strong," she said, "and we're known for overcoming our difficulties. I'm really excited. I know we all have really good games, and we're competing against really good teams, but I know we're going to do great."
Baillieux, a sophomore from Belgium, feels good about the No. 20 ranking going into the season. She declared that the team's confidence level is high, and expects a "great" opening tournament.