With only the slimmest of chances to reach the Big 12 tournament, Baylor coach Glenn Moore wants his team to play softball with a sense of freedom and joy on its final weekend of the regular season.
The Lady Bears will face No. 10 Texas in a two-game series in Austin beginning Saturday at 6 p.m. and ending Sunday at 1 p.m. at McCombs Field.
"We're kind of going into it lighthearted and kind of fun," said Baylor outfielder Josie Bower. "We really don't have anything to lose, so we're just going to give it all we've got this weekend. You never know what can happen."
Struggling through their worst season in coach Glenn Moore's 19 seasons, the injury-plagued Lady Bears (18-29, 2-16) are last in the Big 12. Only the top six teams will play in the Big 12 tournament May 9-11 in Oklahoma City, and the seventh-place Lady Bears are on the outside looking in.
To reach the conference tournament, Baylor would have to win both games against Texas while Iowa State would have to sweep three games against sixth-place Kansas (3-13) this weekend in Ames. The Cyclones took a 3-2 decision over the Jayhawks in Friday's series opener.
If Baylor and Kansas tied for sixth, the Jayhawks would win the tie-breaker since they won two of three games against the Lady Bears March 30-31 in Lawrence.
Despite Baylor's lackluster season, Moore liked what he saw against No. 8 LSU last weekend at Getterman Stadium. The Lady Bears played some of their most competitive softball of the season as they lost the first two games 4-1 and 2-0 before finishing off the series with a 5-1 win.
"We were able to just really control that game against a team that's very likely to be in the World Series, and is in second place in the SEC," Moore said. "To play what I thought was a dominant game I think gave us the confidence I wish we'd been able to find in the middle of the Big 12 or a little earlier. Then we would be in much better position than we're in."
Under former Oregon coach Mike White, the Longhorns (39-12, 10-6) have been highly successful in his debut season in Austin. They're ranked third in the Big 12 behind No. 1 Oklahoma and Oklahoma State, and should be in line to host an NCAA regional.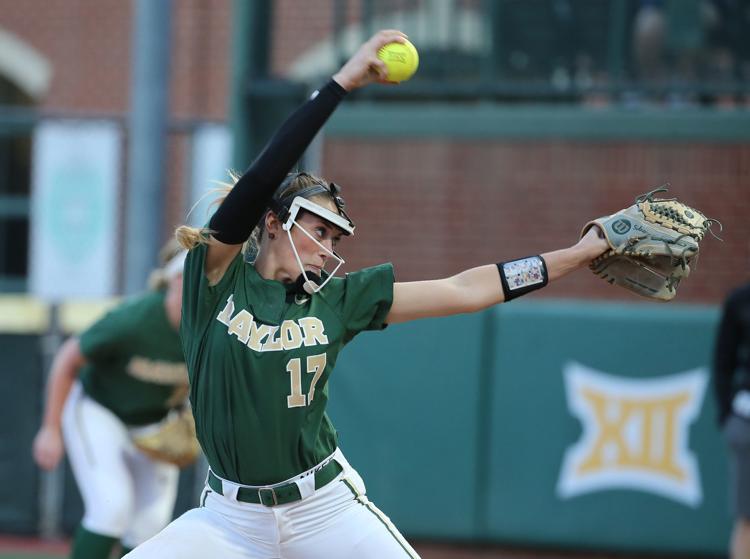 Baylor's Sidney Holman (2-12) threw superbly in the first game against Texas on March 27 at Getterman Stadium as she allowed four hits and two walks in seven innings. But Texas freshman Shealyn O'Leary (12-1, 0.50 ERA) was even better as she threw a perfect game in Texas' 2-0 win.
"She was great with a lot of down stuff and she was very much in command of what she was doing," Moore said. "She doesn't throw quite as hard as (Miranda) Elish but she's a great pitcher. They have three arms that are very capable. They have a great bullpen and a good offense as well."
Elish is 13-8 with an 1.81 ERA while Brooke Bolinger is 9-3 with a 2.43 ERA and Ariana Adams is 6-0 with a 2.23 ERA. Texas' offense is led by Janae Jefferson with a .418 average and nine stolen bases while Mary Iakopo is hitting .381 with nine homers and 34 RBIs.
Moore hasn't yet decided who will start Saturday's game, but he plans to use most of his pitching staff this weekend including Holman, Regan Green and Kassidy Krupit.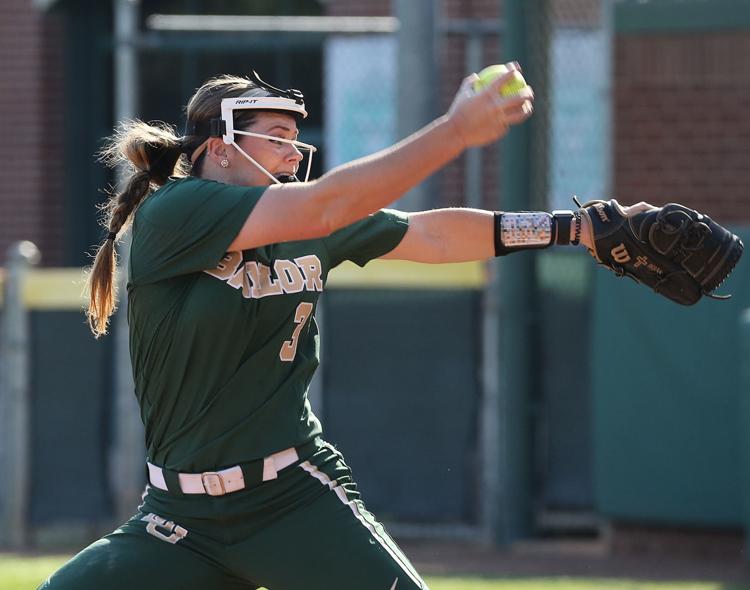 "We're still debating what we're going to do, but I can promise you we'll see a lot of arms over the course of this weekend," Moore said. "We really liked the way Kassidy threw off their (LSU's) hitters right away, and then we were able to come back with the fast stuff. Our bullpen was consistent the whole weekend."
Facing No. 10 Texas on the final weekend is emblematic of Baylor's season since it has played the second strongest schedule in the country. A memorable performance against Texas would give the Lady Bears something to build on in the off-season.
"We're a better team than we were when we played them before, and we're coming off a good weekend against LSU overall playing competitively," Moore said. "So my expectations are high that we'll go down there and compete well in a hostile environment."