With the way things were looking early in the third set, Jimmy Bendeck wasn't in for the kind of ending he wanted to his final home match.
One simple adjustment changed all of that.
The Baylor senior got more aggressive after falling behind Roscoe Bellamy, 2-0 in the third set on Court 6 on Friday night, and that paid off in a big way. Bendeck won the last six games of the match to put the final point on the board for the sixth-ranked Bears in a 4-1 victory over No. 11 UCLA at the Hurd Tennis Center.
"He was standing further back on the serve, and it was just something you do when the guy is retrieving and making more balls," Bendeck said. "It was a good adjustment in the middle of the third that made him play more aggressive."
Bendeck had dropped eight of nine games before the turnaround, which began at a time in which the Bruins were beginning to turn things in their favor.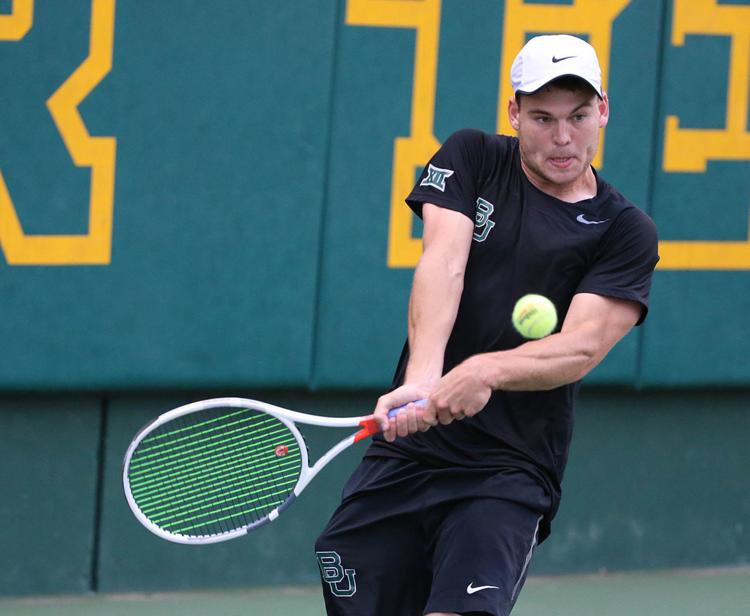 It looked like it could be an easy night for Baylor (25-5), when it claimed the doubles point and five of the six first sets in singles.
"It always gets interesting when you play this deep in the tournament," Baylor coach Brian Boland said. "These teams are here for a reason, and they're not going to go away. That's what makes college tennis so amazing is you'll never play a match at this level where there's not some momentum swings. Certainly you could feel it there in the middle of some second sets, and the guys did a good job of staying focused and poised."
The Bears advance to the NCAA tournament's final site of Orlando, Fla., where they will meet the winner of Saturday's match between No. 3 Florida and No. 14 Tennessee.
The marquee matchup of the night coming in was a No. 1 doubles, where the top two teams in the nation were matched up in Baylor's top-ranked Bendeck and No. 2 Maxime Cressy and Keegan Smith, but that one didn't factor into the decision as it ended with the Bruins sitting a point away from victory.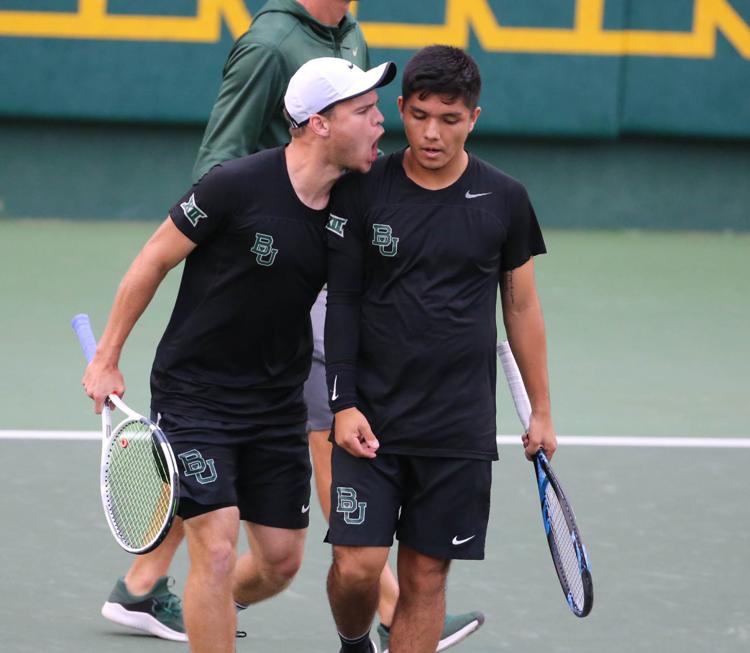 It was the Bears getting wins at No. 3 from Johannes Schretter and Constantin Franzen, 6-3 over Bryce Pereira and Patrick Zahraj, and at No. 2, where Will Little and Matias Soto got a break for a 5-4 lead then served it out at love against Govind Nanda and Connor Rapp to close out the opening point.
"The crazy thing is we had three break chances, and they just kept coming up with the goods, and I was just like Mati, we're going to break them," Little said. "We got that fourth no-ad point, and we got it. Then we served it out at love, and that set the tone for the match."
Sven Lah carried over the momentum with a routine win over Ben Golding, 6-2, 6-3 at No. 5, to give Baylor a 2-0 lead.
It was a little more difficult at No. 3 for Adrian Boitan, who was broken back to 4-4 in the second set by Nanda. But Boitan showed his poise, broke right back and served out the 6-2, 6-4 win to push the lead to 3-0.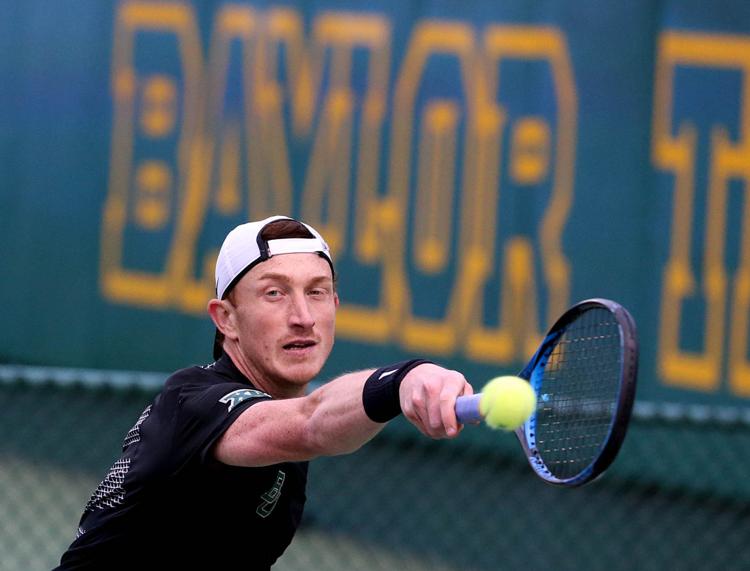 UCLA got on the board on Court 1, where Cressy's aggressive, serve-and-volley game was too much for Schretter in a 6-4, 6-1 decision.
But by that time, Bendeck had righted the ship and was well on his way to the 6-2, 3-6, 6-2 victory that put the Bruins away.
"That's the motto of the day for me and I think the rest of the team is 'enjoy the moment,' " Bendeck said. "We had a lot of fans, a lot of friends came for me and sat on my court. It's special. I had one more, and it's over now. I'm really thankful for everything that's happened. I'm just grateful I got the opportunity."