The tradition-rich Baylor men's tennis program has a new chief, as the school is replacing one national championship-winning coach with another.
Baylor announced the hiring of Brian Boland as head coach and director of tennis on Thursday. Boland replaces Matt Knoll, who stepped down on May 13 after 22 successful seasons leading the Bears, including a run to the NCAA championship in 2004.
Boland knows a little something about tasting NCAA championship glory himself. He was head coach at Virginia for 16 years and won national titles in 2013, 2015, 2016 and 2017. He amassed a 436-57 record leading the Cavaliers before leaving that post in March 2017 to become head of men's tennis for the USTA Player Development program.
"My family and I are thrilled to be part of the Baylor Bears athletic department led by Director of Athletics Mack Rhoades and his team," Boland said in a statement. "We are committed to Baylor's mission and values, and we look forward to rejoining college tennis and continuing the tradition of excellence that has been established at Baylor."
Rhoades called Boland "one of the most respected coaches in tennis," and John Isner, the top-ranked American pro on the ATP tour, said that Boland is "the absolute best hire in the college tennis world."
Virginia men's basketball coach Tony Bennett said that he routinely called Boland "the John Wooden of tennis."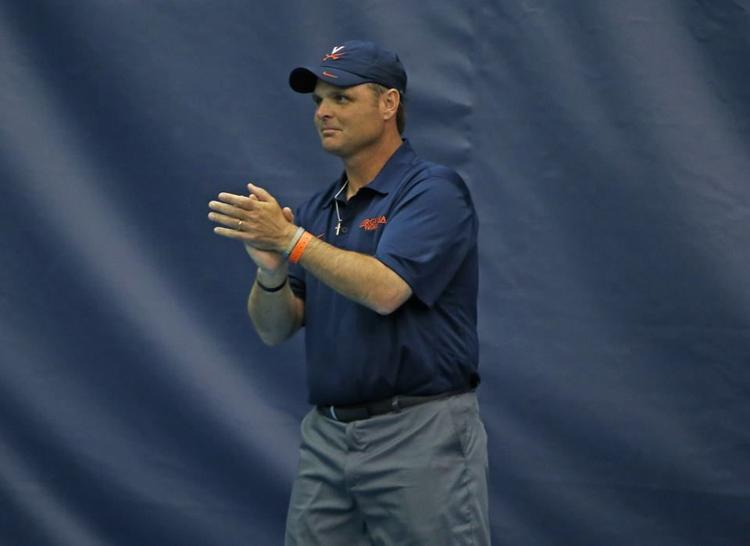 During his tenure in Charlottesville, Va., Boland's Cavaliers won 140 consecutive matches against ACC opponents, a staggering streak that encompassed more than a decade and ranks as the longest Division I conference winning streak in any sport. Virginia advanced to the national semifinals in 10 of his final 11 seasons and achieved No. 1 rankings in 10 different seasons.
Boland becomes the ninth head coach in BU program history.
Boland inherits a Baylor program that went 21-10 this season and advanced to the second round of the NCAA tournament before falling to Texas A&M in College Station.
Before going to Virginia, Boland coached five years at Indiana State, his alma mater. He led the Sycamores to a 121-32 record, including a 57-3 record in the Missouri Valley Conference and a 36-0 mark in conference play his final three seasons.
Counting his years at Indiana State, Boland's overall record is 574-90.
Boland graduated from Indiana State in 1995 with a bachelor's degree in political science. He and his wife Becky have four children — Briana, Bryce, Brendan and Brooke.