If there was a single event where the Baylor equestrian team could count on wins all season, it was from the No. 1-ranked reining squad.
But one bad afternoon couldn't have come at a worse time.
No. 6 Georgia won all four head-to-head matchups in reining to overcome No. 3 Baylor, 10-6, in the team quarterfinals of the National Collegiate Equestrian Association nationals Thursday at the Extraco Events Center.
The Bears' early exit in team competition was a major disappointment after winning the Big 12 championship three weeks ago in Stillwater.
"Everything's up for grabs at nationals," said Baylor coach Casie Maxwell. "It's a lot of mental, you're on different horses. It's the same stuff we do every weekend, just a lot more pressure. You need all your events to be just as deep, and we were really good on the flat and horsemanship today, but we didn't pull through in the fences and the reining."
After an 11-8 win over Georgia on Feb. 23 at the Willis Family Equestrian Center, the Bears appeared to be in good shape to make it two in a row.
In Thursday morning events, Baylor took a 3-1 win in horsemanship and went 2-2 in equitation on the flat to go into the afternoon events with a 5-3 lead.
But things quickly went wrong for Baylor's reining team. Georgia's Jordan Carpenter, Courtney Blumer, Annabeth Payne and Graysen Stroud each scored over 200 points in their rides to beat Baylor's Georgia Smith, Madaline Callaway, Sydney Scheckel and Maggie Cincotta.
"Some unfortunate stuff happened with our horses," Maxwell said. "We asked for some re-rides and we didn't get them. There's nothing we can do to control that situation, and then we made some poor choices too. It definitely wasn't a reflection of how we performed all year, what we've done to get ranked No. 1 here in the event segment."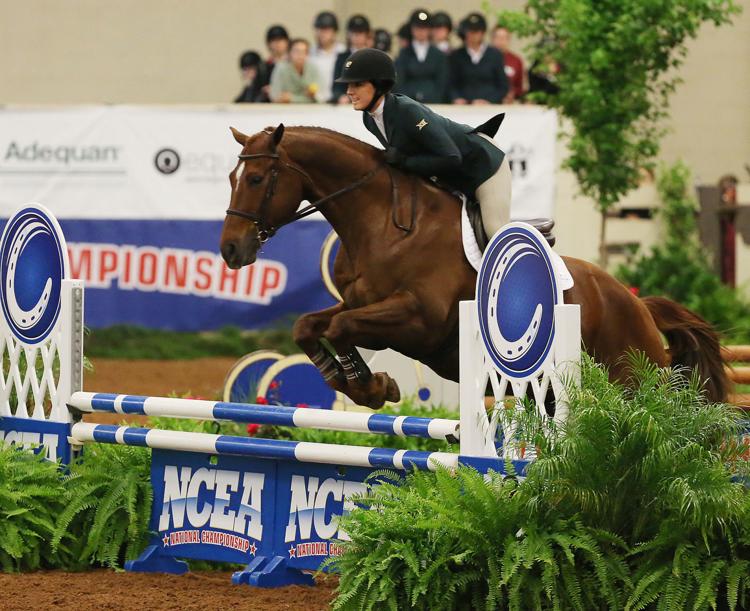 In equitation over fences, Baylor's Madison Day beat Georgia's Ali Tritschler. But the rest of the event belonged to the Bulldogs as Emma Mandarino, Maddy Darst and Hayley Mairano all won their rides.
Baylor was the only higher seeded team to lose in the first round as No. 1 Auburn took a 12-4 win over No. 8 TCU, No. 2 Texas A&M grabbed a 10-6 win over No. 7 South Carolina and No. 4 Oklahoma State took an 8-7 win over No. 5 SMU.
"It was disappointing," Day said. "We had high hopes for winning. But we made errors and let room for them to take the points. I think we are going to reflect on the mistakes we made and come back stronger."
The Bears still have three chances to win in the individual events portion as they face South Carolina in reining and equitation on the flat, and Oklahoma State in horsemanship. Both the event quarterfinals and semifinals will be held Friday with the winners advancing to Saturday's championship round.
"It's disappointing, but like coach said we're still moving on," said Baylor senior Abbi Demel. "That's something to look forward to. As long as the team's on board, I think it will be quick. We'll group together and talk about what we did wrong and how we can fix it, and move on from it."