Tickets, anyone? Anyone have tickets?
The Baylor baseball team zipped through their designated allotment of 200 tickets in short order for this weekend's NCAA Los Angeles Regional. With eight California players on the roster, it wasn't hard to do.
Could Baylor possibly have a "home-field advantage," even playing some 1,400 miles from home? Maybe.
"We have a lot of fans that are going to be there just from families and friends," Baylor coach Steve Rodriguez said. "We have quite a few players from that area, so I know they're excited and they're going to bring family and friends. It's my understanding that the 200-ticket allotment was not even close to being enough, so that's a good sign for us."
In the minutes after Monday's announcement was made that Baylor would be headed to play at Jackie Robinson Stadium in a regional hosted by No. 1 overall seed UCLA, several Baylor players grabbed their phones and rapidly texted or called their loved ones. Particularly those guys who hail from the West Coast.
"I was calling my mom," said designated hitter Andy Thomas, whose hometown is Murrieta, Calif. "She was freaking out, she was super, super excited. It's going to be good. I think we've got more than 10 California guys, and they're going to bring 10 people each, so we're going to have quite a big crowd there."
Some of the bracketology projections had Baylor landing in the Baton Rouge Regional with LSU. Instead, the Bears will head west for a second straight year, as they were a No. 2 seed at the Palo Alto Regional hosted by Stanford last year.
One doesn't need to consult his GPS in order to determine that L.A. should bring a different vibe than what Baylor might have faced in Baton Rouge.
"It's nice that you're not going to get the 20,000 at LSU, where they're breathing down your neck, saying everything they want to say," Thomas said. "We're going to get the occasional cheers for UCLA. We're actually playing LMU (Loyola Marymount) first, in case you guys didn't know. We've got handle that game first, but like I said, we're going to have a lot of fans there ourselves."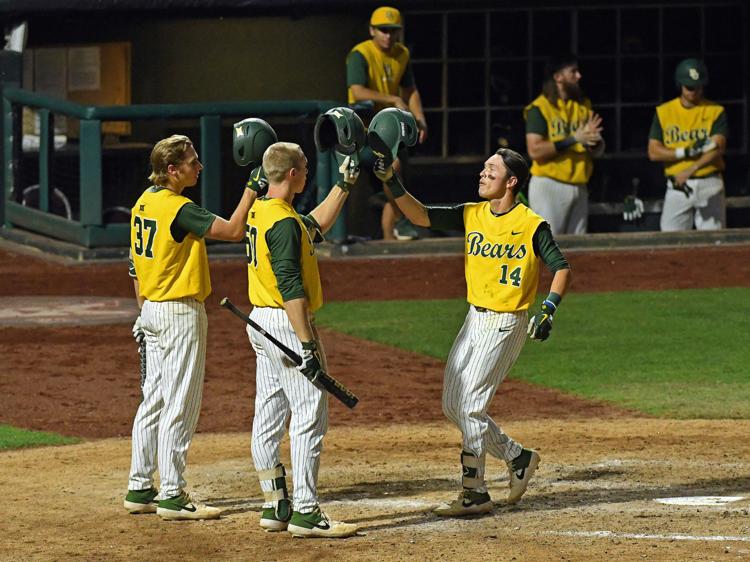 Davis Wendzel, another Southern California native who played his high school ball in San Clemente, Calif., said that UCLA fans aren't known for being the rowdiest of crowds.
"I don't think LMU or UCLA is known for their big crowds, and I know they're not very hostile crowds," Wendzel said. "So I think we'll be fine wherever we go. We've played in some of the worst environments in the nation. I don't think that'll be any factor. I think them being closer will be an advantage for them, but we've been there before."
Indeed, it won't be the first go-round for many of the Baylor players at Jackie Robinson Stadium. The Bears traveled there for a nonconference series in February of 2018, losing two of three games in a hotly-contested series in which all three contests were decided by three runs or less.
"It's good. There's going to be no surprises," Rodriguez said. "That's the biggest thing. Sometimes you go to certain regionals, and you're like, 'OK, what to expect?' But they kind of have an idea of what to expect. So I don't think they're overly worried with regard to hostile environments, the stadium, they've been there, they've played in it, so now it's just time to go play."
Both Thomas and Wendzel recalled that Jackie Robinson Stadium has dimmer lights than many ballparks in which they've played. That's a nice morsel of knowledge to pack into their carry-on bags and take with them, as it gives them an edge not having to adjust on the fly.
"We know what to expect, we know the lights and what they're going to be like," Wendzel said. "We know what California's like, we went there last year for a regional and we there to play for UCLA. So we have experience, and we like that."
Baylor (34-17) will open up the regional against Loyola Marymount (32-23) at 3 p.m. Central time on Friday. The top-ranked Bruins (47-8) and Omaha (31-22-1) will meet in the other opening game at 9 p.m. The losers of Friday's games will meet in an elimination game Saturday at a time to be announced, followed by the two winners squaring off thereafter.