Donning a Brazos Clutch jersey and wearing a well-used glove, Earl Carter looks like he's ready to throw out the ceremonial first pitch at Riverbend Ballpark.
He could easily be mistaken for a ballplayer's uncle or somebody's baseball mentor.
Instead he's the 51-year-old ageless wonder striking out guys who weren't even born when he graduated from Richfield High School in 1986.
Carter has been pitching in semipro leagues since his last days at Paul Quinn College in the late 1980s. He still loves to play baseball and has gotten more mileage out of his left arm than a 1968 Mustang with bald tires.
"A lot of guys look amazed when they see I can still throw strikes," Carter said. "I've never stopped playing from high school until now. I like to teach a lot of these young guys. They can learn a lot from me. I want to let them know you can play as long as you want as long as you can."
The Brazos Baseball Association is comprised mostly of college players trying to keep their skills sharp during the summer and guys just out of college who aren't ready to give up the game.
When batters see Carter step on the mound for the first time, they usually do a double take.
"The first time I saw Earl I was in shock because I had never seen anyone at that age compete like he does," said Waco Missions infielder Jack Aydelotte, who plays college baseball at Panhandle State. "But he strikes me out more than anybody. I don't think I ever got a hit off him. I appreciate that he loves the game that much and is still pitching."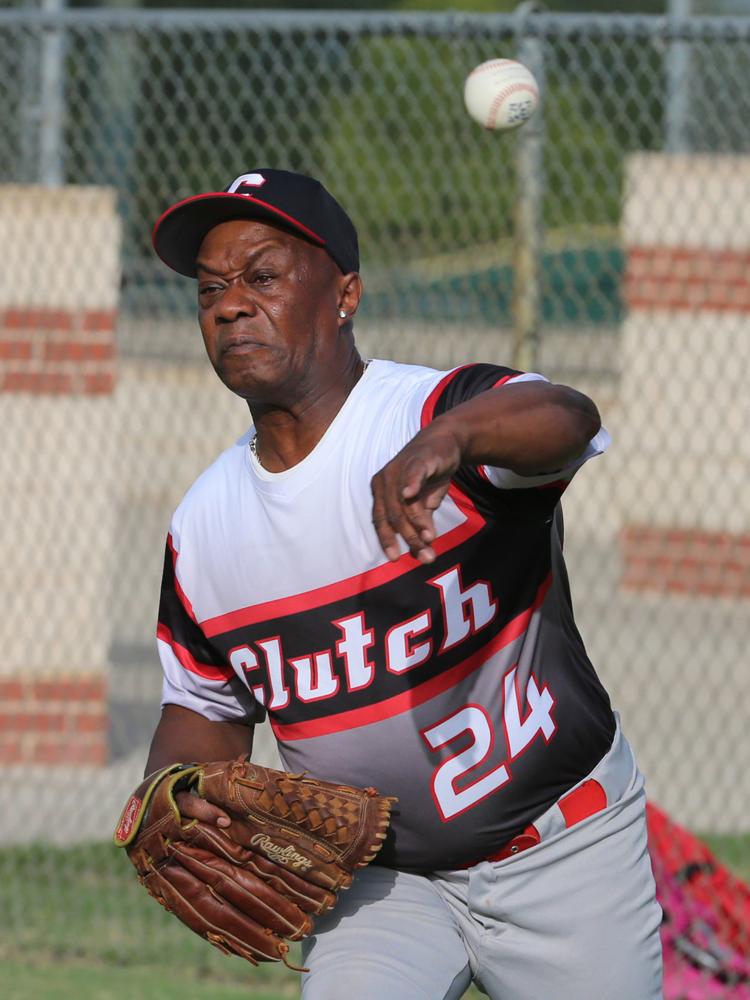 It's not unusual for Carter to throw seven innings, which can be difficult for any pitcher during the Texas summer heat.
"It's unbelievable," said B.J. Johnson, a former Texas College player who plays first and third base for the Sultanes. "He plays like he's one of the young kids. It can be 1-0 or 0-0, and Earl's going to do what he has to do for his team. He can shut down anybody."
Carter has put on about 50 pounds since he starred for the Richfield Rams in the mid-1980s. Back then, he was a wispy 5-9, 140-pound pitcher with a left arm that never seemed to tire.
"I played football until ninth grade, but our baseball coach said you don't see too many 125-pound football players," Carter said. "So I just played baseball. My top speed back then was 79 to 80 mph. One of my favorite games was when we played Austin Westlake in the region finals and I threw 13 innings."
Carter played two seasons at Paul Quinn College in Waco before the school relocated to Dallas. He said he had a tryout with the Texas Rangers, but they weren't in the market for an undersized pitcher whose fastball clocked in at the same speed as some other guys' change-ups.
He's continued playing in semipro leagues around Waco in the summer and Dallas in the winter. This summer, he usually pitches on Wednesdays and Sundays, and works his baseball games around his job at Havertys Furniture. Carter goes into every game with a plan and pitches effectively more often than not.
"I can throw a pitch on any count, and they're all my money pitches," Carter said. "My favorites are my two-seam fastball and my 12-to-6 curveball, and I also like to throw change-ups. I keep my arm flexible. I've been pitching pretty well."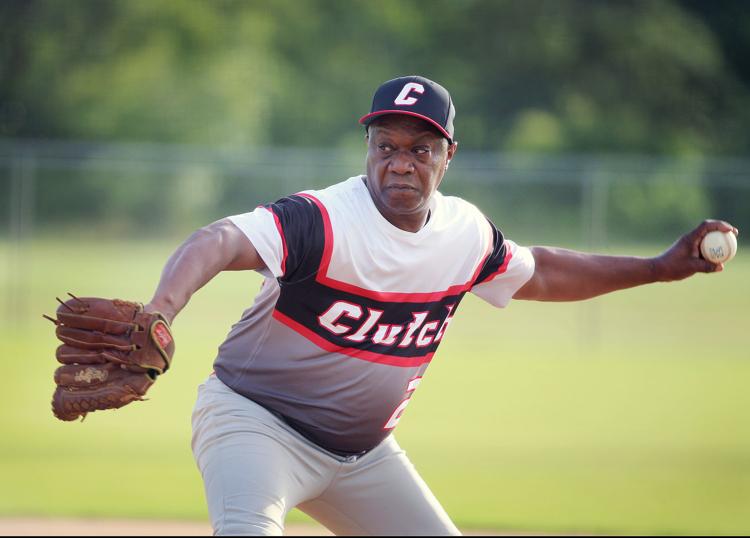 With his extra weight, Carter said he throws harder now than when he was in high school as he pumps his fastball up to 83 to 84 mph. He lifts light weights to keep his arm in shape.
"He's not going to overpower you with a 95 mph fastball, but he throws breaking balls and change-ups and hits his spots," Aydelotte said. "He knows the game and knows how to pitch."
Carter hopes to play baseball at least two more years, and is inspired when he sees older guys playing in the Dallas league.
"I see guys older than me," Carter said. "One guy had three triple bypass surgeries and is still playing."
Carter wants to be a baseball mentor for his 2-year-old grandson, who he's already grooming.
"When he comes over to my house, he says 'I'm going to play baseball,'" Carter said "He can switch hit, and throw left and right. He's going to be a player."