These days, one of the pitfalls of achieving fame in any field is that your life gets summarized succinctly by your Wikipedia page.
For Midway alum and former big league pitcher Andy Hawkins that means that, though he pitched for a decade in the majors, one week of his life gets far more attention than any other.
On July 1, 1990, Hawkins took the mound for the New York Yankees and proceeded to baffle the Chicago White Sox at Comiskey Park in Chicago.
Hawkins retired the White Sox in order for the first four innings, inducing a series of fly balls and ground outs. He encountered a little bit of trouble with two walks and a passed ball in the bottom of the fifth. But, still, Chicago didn't post a hit or advanced a runner past second base for the first seven innings.
And then came the eighth.
Hawkins got the first two outs easy – Ron Karkovice popped up to second and so did Scott Fletcher. But Sammy Sosa reached on an error by third baseman Mike Blowers and then stole second. Ozzie Guillen and Lance Johnson each drew walks to load the bases.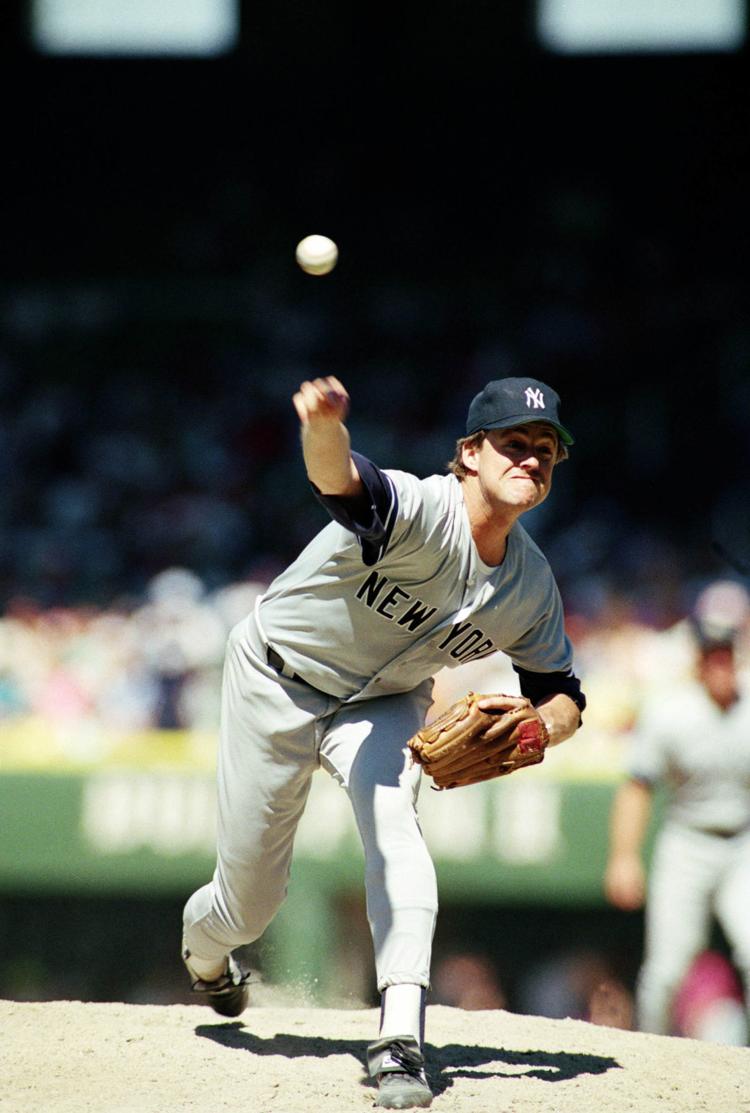 Chicago third baseman Robin Ventura lifted a fly ball to left field which Jim Leyritz flubbed, scoring Sosa, Guillen and Johnson.
And still the craziness wasn't finished.
White Sox designated hitter Ivan Calderon sent a shot to right field which Yankees outfielder Jesse Barfield allowed to bounce off the butt of his glove. Ventura scored on the play and suddenly the hitless White Sox had a 4-0 lead.
New York's ineptitude at the plate that day continued in the top of the ninth as Chicago reliever Scott Radinsky got Barfield to ground into a double play to end the game. The Yankees had been shut out with just four hits to their credit.
Just like that, Hawkins' Wikipedia page was written a decade before it even existed.
The current iteration of Hawkins' web encyclopedia entry encompasses 1,000 words, 400 of which are devoted to the first half of July in 1990.
Hawkins' hard luck in losing a no-hitter (a distinction that was taken away by MLB commissioner Fay Vincent in 1991) didn't stop on the first day of July in 1990.
Amazingly, in his next start, Hawkins shut out the Minnesota Twins for 11 2/3 innings before Twins Brian Harper and Gene Larkin came up with back-to-back run scoring singles.
That's how, on July 6, 1990, Minnesota beat the Yankees, 2-0.
At that point, Hawkins had given up six hits and two earned runs in 19 2/3 innings and was rewarded with a pair of losses.
"My two best starts in my life, probably, and I was 0-2," Hawkins told the New York Daily News in 2010.
Or perhaps big league hitters just forgot how to hit in the middle of the 1990 summer. Just two days before Dave Stewart of the Oakland Athletics and Fernando Valenzuela of the Los Angeles Dodgers each threw no-hitters. In all there were seven no-hitters tossed in the 1990 season, even with Hawkins' no-no tossed out of the record book.