'Time and again I have seen people fail because they had unrealistic expectations as to what authority they held or thought they should hold.'
Enough is enough! All of the Baylor haters need to step back and look at themselves. Baylor University is not the problem. Society is the problem.
With the greatest of intentions, society has been creating people who put themselves first and others a distant second. Baylor and all institutions of higher learning were saddled with Title IX policies that did not exist till given the force of law by the resident idiots in the White House. No consideration was given to the consequences that more lives would be destroyed than saved.
Regarding former Title IX Coordinator Patty Crawford's complaint this week that she was excluded from pivotal meetings: I have been part of the workforce for more than 55 years and I have never seen everyone in any organization or business included in every single meeting that was held by that group, regardless of their title. I have learned that each individual is responsible for his or her own success.
I have also learned that every time a new protocol is adopted or embraced, a learning curve accompanies it. Time and again I have seen people fail because they had unrealistic expectations as to what authority they held or thought they held. For instance, whenever a government official issues an order without a clear plan as to how it will be implemented, disaster will follow.
It is unclear if the individuals who felt something more needed to be done for victims of sexual assault really understood the best way to solve the problem. It should be clear that no university should be the first line of law enforcement. Yes, they should play a role making everyone aware of their rights. If any organization needs a victim's advocate, it should be the police department in that community. It should be a requirement that any victim who reports a crime should be represented by a properly trained advocate of victim's rights.
Thomas Vorderkunz, Woodway
On the way to the polls to cast your ballot, another person also eager to vote rams into your car as you were stopped at the red light. Nobody is injured, but significant damage is done to your car and that of the other person who hit you from behind. You ask for police assistance and in a matter of minutes they show up.
You and the person who struck you are talking to the policeman/policewoman and he/she asks each of you for your driver's license and proof of insurance. You present both to the officer. The person who hit you says, "I have a copy of my electricity bill you can use as my driver's license and a copy of my water bill that you can use as proof of my insurance."
The officer says, "OK, that will work since you are just not able to transport yourself to get your license or to visit an insurer to purchase liability insurance."
You are thinking: What the hell just happened here?
Bottom line: If you can get to the polls, you can get a real ID with your picture on it. Excusing people through life is just not rational to most of us hard-working, middle-income citizens.
After a review of the video involving the shooting of a black man by police in Charlotte, North Carolina, unanswered questions remain and the following scenarios should be considered:
Scenario 1: Black man exits auto with gun in hand with intention of shooting police. If he had no intention of shooting police, he would have left the gun in the auto before exiting.
Scenario 2: Black man exits auto with gun in hand, knowing the police will shoot him after continuing to tell him to drop his gun. In short, a suicidal mission.
Scenario 3: Black man exits auto with gun in hand, not knowing what he is doing, result of extreme brain injury from motorcycle accident. If this scenario is the case, then he was operating with an illegal driver's license and an illegal firearm license.
Hurricane Matthew, continuing its march of destruction up the U.S. coast after ravaging Haiti, underlines the urgent need for emergency preparedness in any similarly pressing situation, including precautionary measures to keep your beloved pets safe when disasters strike.
American Humane reminds pet owners everywhere to put together kits containing essential emergency supplies, including: enough water and nonperishable pet food for several days; an extra leash or harness; a week-long supply of any medications your pet requires, stored in a waterproof container; copies of your pet's medical records and vaccinations; and recent photos of your pet.
Pets should always wear collars with up-to-date identification information, including a cell phone number, in case of disaster-related power outages or evacuation. American Humane also recommends microchipping your pet to increase the likelihood of reunification in the event of separation.
Above all, pet owners should follow one simple rule to keep their animal companions safe in disasters: If you evacuate, bring your pets with you.
Dr. Robin Ganzert, President and CEO, American Humane, Washington, D.C.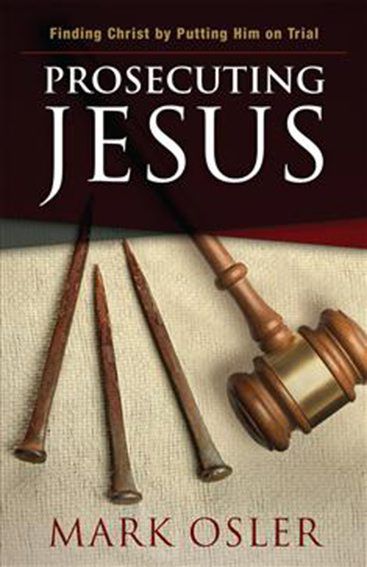 The Tribune-Herald is always happy to spread the word about books authored by members of its Board of Contributors. That's especially true of former Baylor Law School professor and former federal prosecutor Mark Osler, one of the most original thinkers among today's scholars, both in law and societal issues. Now teaching at the University of St. Thomas School of Law in Minneapolis, Osler is author of the newly released "Prosecuting Jesus," which focuses on a mock trial of Jesus mounted at his church using contemporary criminal justice standards. The book chronicles this trial as it tours a variety of venues across the United States, offering Osler and others enlightenment about faith, justice and society along the way. Eminently readable, engaging and edifying all at once, the book will be discussed by Osler at 6 p.m. Wednesday at Seventh and James Baptist Church, 602 James Avenue. See you there!