Baylor University Title IX Coordinator Patty Crawford, who was hired by the school in 2014, sat down this week with Tribune-Herald staff writer Phillip Ericksen. Below is a full transcript of that interview.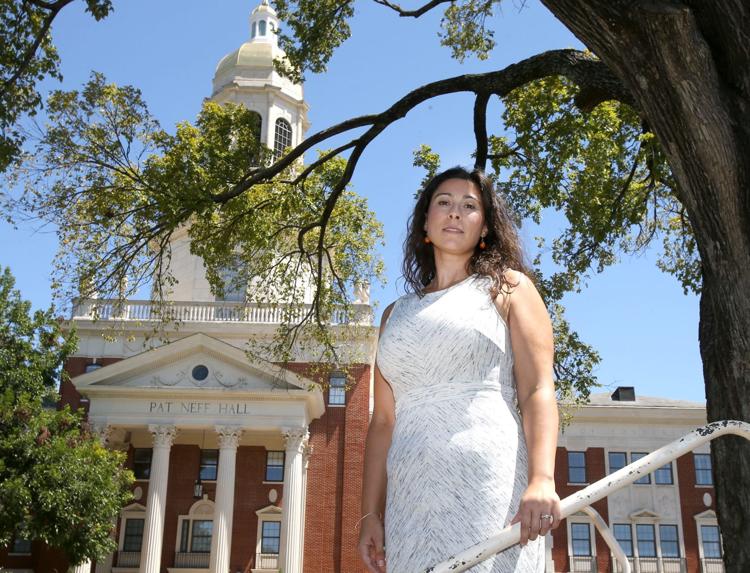 Q    We keep hearing about increases in Title IX training. How many members of the Baylor community have been trained and how is that going so far?
A    So, last year we start all of our training and prevention programming during the summer. So this is my first full academic year doing the training. Last year, just in the summer alone doing prevention education and responsible employee training — so, kind of all these different categories — we trained like 6,000 people in person over about a six-week period. That included students, staff and faculty. And then last fall it was all new students and all staff and faculty took an online course, in addition, and all new students did a big event with all of us — we had like 4,000 (new students) who came in. Then we did more trainings throughout the year, you know, with Greek life and small groups and organizations. We did them with athletes and departments, faculty departments, whenever they would have us in and would have questions. Some of them were more just dialogue, so they're not really trainings, but really those are the opportunities to learn and kind of dig deeper into, 'Do I report this, or how does this work, and how do we support students?'
So that was the first year. This year, we're digging even deeper. Now we understand, people pretty much understand reporting obligations, but we need to continue to talk about that. But, digging a little deeper, now we know what people understood and what they maybe didn't understand from the trainings. How do we clarify that? And how do we take the legal language into more of a layman's language and just keep it clean and clear-cut in the sense of, 'This is reportable, this is important, this is how we can support you.'
So this year, 100 percent of our population is getting trained. So far, I think we've completed — I had another one today, and then my staff, I have a full-time prevention specialist who started in March — so we've done, I think, 32 trainings, including every orientation for all the parents and students incoming, and we also had breakout sessions that my staff did. So, 100 percent this year. We'll do the new-student event again this year and the online course requirements for everybody, including grad students. And that's a registration hold, until they complete the course with 100 percent, for the next semester. So every student will have that.
But that's not really a prevention model, that's very much an awareness and education model. The prevention stuff comes after that. We do prevention pieces within that. But we know that real prevention comes from real small-group work, through a really specific process. And so we're building that, as well, and that will launch this year.
Q    How do you get students to listen to you? Is there any difficulty reaching them? What are some of the best ways to reach them?
A    I think we have wonderful students here that care. And a positive side to, I think, the climate and what's going on is that it increases the care and the (students' desire) to learn. Where students are realizing this isn't something that just happens to one person, it really is part of a culture, nationally, so everyone needs to be aware. And not one of us is immune or not part of this conversation. And so, the gift in that is we have students contacting us constantly, requesting just dialogue and time and conversation — and training, of course — but they want more. So, that is not a challenge right now. It's a gift to have that.
Now, every single person — 20,000 people here in our community — you can train and give information and put up posters and do all these things, but we're adults and we have to take it and process it and utilize it. And some of us are under a legal obligation to do that, which is helpful, but students aren't. They don't have a legal obligation to report. They have no legal obligation to do anything. And so the key is what a student wants and what they're comfortable doing, and we try to make that avenue very simple, once they make that decision (to report).
Q    When you got here in November 2014, what was your assessment of how Title IX was being implemented at Baylor and how was that system set up?
A    We didn't have a full-time office prior to me coming in, and everything was kind of a central process, in terms of adjudication in the conduct office. Reporting really wasn't at the level of information sharing that we're at now, definitely. And so the assessment is — like every Title IX coordinator — 'we've got a lot of work to do.' We always have a lot of work to do. I have a lot of work to do now, and that's never going to change. Baylor was ahead of the curve, even from the Department of Education (standpoint), with having a full-time person. It was April of 2015 when the government said, 'We recommend that you consider having a full-time Title IX coordinator.' And so that was six months after I started. So Baylor was on that level of, 'We know this is important. We know this needs to happen,' even before the Department of Education gave the guidance on it. But I built the program from scratch.
Q    When you were in that assessment period, what jumped out at you as something that must be fixed quickly?
A    I think one of the biggest things that was a priority from the beginning, and continues to be, is that Title IX can't function in a silo. OK? Everyone needs to buy in to their obligation to not only report, but to say, 'You know what, Patty, I think we need to talk about this. This doesn't make sense.' Or, (I needed to figure out) this is how Baylor students are — I came from the Midwest, I have no associations with Texas or Baylor coming into it, which I think is a gift for the university, to have a neutral Title IX coordinator — but to really know the culture, figure out the avenues and the ways, and to become a central place for conversation. And higher ed is historically known for having silos, because you have departments. And it works in a lot of ways, but for Title IX it doesn't. And the university was very accepting of that. I have some of the best partners across campus that anyone could ask for. They were very caring and warm in bringing me in. But again, that's not 100 percent of the population, right? What I do is not easy to talk about, for people who don't do it professionally every day. And so kind of making it, for students too, trying to build a platform for people to come forward and feel comfortable talking about some of the most difficult things anyone could talk about, definitely that anyone could experience.
So, breaking down those silos, becoming central, having credibility for taking the information and making sure it's handled with love and care and equity and due process. That's important. And that's still happening now. You know, we're always going to be breaking those down and rebuilding. And we're working through that with our implementation teams and I'm on the action team, and that's continuing. Because it's really about communication, a lot of this, in terms of remedial action.
Q    Were there any policies in place when you came in that you felt were counterproductive to the mission of Title IX?
A    Yeah, I mean, when I came in it was in the midst of more guidance from the federal government. About six months before I started, the Department of Education gave out an FAQ (frequently asked questions) because the letter in 2011 that they provided to universities was pretty broad, OK, in its guidance. So there's not, 'You do this, this and this.' And it's still not that way from the Department of Education, intentionally. They do it that way. So that came out in April (2014) and then we also learned about the Campus SaVE Act (Campus Sexual Violence Elimination Act), which is part of the Clery (Act) reauthorization. So they're all coming together at the same time, and schools across the country are all grappling with, 'OK, how do we do this now that we understand this a little bit better?' So, schools are trying to figure out all these obligations, and when I came in I was able to pull all these obligations together and work with the partners that were kind of managing it before and streamline it and then develop policy around it. And so, our current policies were not really addressing all that they needed to address. But that was really for a very short period of time, because we didn't know that until six months prior. Some things were from the 2011 (DoE) guidance, but really it was the FAQ that clarified some things for the university and for all of us across the country.
Q    Title IX has evolved so much since it started. How do you navigate what is suggestion and what is law? How do you keep up with this ever-changing law?
A    Yeah, it is important. Title IX people have to love to learn. You have to be flexible and open, and we have to have really great colleagues in the field, where we do best practice-sharing. So, the law of Title IX is one sentence. The guidance is abundant. We get new guidance, and so I have a strong relationship with the Department of Education in the sense of I use their reading room constantly. But also, we make sure that we stay up to date with the colleges and universities that are in review or under investigation by the Department of Education and what the outcomes and agreements are from (those reviews and investigations), because we've learned a lot more in our field from those agreements than we have from these 'Dear Colleague letters.' And I am working with the Big 12 Title IX coordinators, and we've created a consortium of Title IX and equal employment officers across the country. And we've expanded that to four of the major conferences. At Baylor, we're going to host in the spring a consortium conference here for Title IX and EEO people. The next one is at Boulder, (Colorado), we had our first one this summer at Kansas State, and so that is some of the best learning any Title IX person can do. It's sitting down with all your colleagues from across the country, we have all different types of cultures, all different types of state laws, all different types of relationships with the federal government. And we learn. And they say, 'Patty, you know we've done this for the last three years and oh my gosh, this didn't work, and now we've kind of figured out that our students like it this way,' and that is the best learning. And I do that a lot. (Title IX colleagues) really support each other, we're on the phone, we email, we talk. I mean, I went to Notre Dame last week and met with my Title IX colleagues and we sat down and said, 'Well, here's your process, here's ours. What do you think are the challenges? What are the great things?' It's excellent learning. And also the case law — what's happening by state when you're looking at university policy and state law and the federal guidance that comes from the Department of Education and these agreement letters as a resolution, and you bring all those together with best practices. And it's fabulous. There's a lot of learning in that. But it's all very new. It's so new. And you're right, every three months we learn a new thing that we all kind of shift (in accordance with). And that's why all of us revise our policies on an annual basis. So my policy is coming up to its one-year anniversary and we started revising it in January, working on our second revision, because you live in a policy and you realize, 'OK, we can make this better, we can make this more efficient, this Dear Colleague letter came out, this happened in case law, let's make this better.' Because we always want to be better for our students, so we're learning constantly.
Q    In years prior, Baylor didn't have amnesty provisions written into its Title IX reporting policy. What is the status of that now?
A    The policy that we've been under since August, that I helped co-write, we have amnesty in that policy. Basically, anyone reporting in good faith, or an alleged victim, if they come in good faith, consensual sexual things that might violate other university policies, alcohol things that might violate even law or other Baylor policies as well as light drug use, that's all important to know in an investigation but it is not going to be used as a conduct violation outside of our scope.
Now, if it's the responding party and there are confessions to using these things or other illegal practices, then we'll give that to the conduct office. We give all of our final information to the conduct office, but they understand amnesty and they respect it very much. And since I've been here, we've never had an issue with anyone in our process coming in good faith having their amnesty jeopardized, ever. We understand at this university, and it's been a big part of my work here, that sexual violence and interpersonal violence, harassment and discrimination is much more egregious than underage alcohol consumption or a consensual sexual act that might be a precursor to the nonconsensual pieces that are being alleged. So that is critical. But we have to keep educating on that for students, because we want students to feel comfortable reporting.
Q    Were there any barriers to changing the amnesty policy, given that Baylor is a Christian, traditional Baptist university?
A    I am a communicator, and I like grassroots conversation and building and working through concerns. And so I knew from the beginning coming in — I worked at a public institution prior to this, where amnesty wasn't such an issue — and it wasn't such an issue here, we just needed to have the conversation from the top all the way down. It's hard to talk about, but we're getting better and better. Because I get some genuine respect with colleagues here, understanding that it's important, but my role as the Title IX coordinator is not to oversee all these other possible conduct violations that go on. My role is to make sure that discrimination isn't happening, stopping it, remedying it, preventing it. And I can't effectively do that without amnesty. Because not all cases have interactions with alcohol, or consensual pieces, or a lot of different elements, but many do. But that is not at all as important as the egregiousness of the other allegations. And so, I've had a lot of respect and a lot of understanding and I got support. I didn't get any pushback on the amnesty piece when the policy was passed.
At any school that's Christian or has different conducts, you're always going to grapple with that — How do you educate on it in a way that's effective, yet you're also maintaining your mission? And I think the way you do that is listening, caring, and you work through each case case-by-case, because every case is unique and different.
Q    Do you teach consent in Title IX training?
A    Yes, we do. That's one of the obligations under the law, under Title IX and Clery. We have very specific things that we need to cover, based on Title IX and the Campus SaVE Act and what we need to talk about, and consent is definitely something we talk about. It was part of our course last year, too, and there's a lot of small-group dialogue about it.
Q    Going back to 2014, did you recognize that you would need more resources and money?
A    So, coming into Baylor, building something from scratch and not knowing the climate, the university had put some resources behind our office, but wanted to wait till I was hired so I could hire my own staff. I needed to assess, 'What are the needs here? What is going on here? How do we figure this out?' So I started this student advisory group and we started going out and talking to students and was getting reports and developing policies. So, we're trying to build the infrastructure while understanding the needs. And we are really understanding our needs now. But I don't take proposing infrastructure lightly, so we really think about it and it has to be meaningful and useful, and the challenge we have in Title IX is there aren't a lot of people who do our work. And when you're looking for more people, it's tough, because it's not just bringing in a nurse practitioner and they immediately know what to do. It's a complicated place, and I've been very creative with — our office is very unique from other schools. Every school is different, but we do everything in-house — education, prevention, adjudication — and all of that training is all in-house. I really wanted it all together for compliance purposes, and centrality and consistency. It takes time to build. We're still building.
Q    Did you ask for help from administrators and others?
A    Absolutely. And I keep asking for help, and I get listened to.
Q    Are you being listened to more now, since May (when regents heard the full Pepper Hamilton report)?
A    Yeah, I think so. I think people care about these issues, generally, and no one wants things like this to happen. But, the reality of an environment or a climate, is until you know and until it's talked about, no one really knows how you infrastructure it, specifically within this culture. And if I went to another university, I would have done the same thing based on what that university needed and what that culture was. And that's why the Department of Education is actually quite vague in their guidance, because they know every school is different and every culture is a little bit different. It doesn't mean you water it down, it just means you can structure it uniquely to how you feel it works for you and your institutiton. We have an excellent board (of regents) that listens and is very supportive, specifically the committee that I report to. One step at a time, we're building it.
Q    Were there any surprises in the Pepper Hamilton "Findings of Fact" that were released by the regents on May 26?
A    Yeah, of course. I mean, I didn't have the time to sit and just investigate something from three years ago. I was investigating a lot of things on a daily basis in our office and part of that process and developing that. But elements of those things were popping up and I was seeing them, so I wasn't entirely surprised by the report, because I'm in it every day and living it, and I knew quite a bit of those, and I kind of brought attention to them from the beginning. I was kind of the first person that knew about these things and said, 'Oh, we need something — I can't dig deep enough — we need help.' And our president at the time (Ken Starr) was very supportive of that and he said, 'What do we do?' And we sat together and (talked about what the school needed). I did not know Pepper Hamilton prior to that, but again, the moment it was released to everybody in the world was when I saw it too. And that's all the information I've had, as well. But it's heartbreaking. It's heartbreaking all around and I've been very sensitive to that, too, for our community.
Q    Do you feel like Baylor should release more of Pepper Hamilton's report, or at least more evidence for why Starr and (former head football coach Art) Briles were fired?
A    You know, as the Title IX coordinator, I stay within the scope of what I do. I personally think transparency is critical in growth and awareness. And honesty and credibility is essential in what I do, or else I can't do my job. Right? And so, I think the more information we have, at least internally, the better we can do.
Q    How does the athletics department work with your office in ways that it hadn't previously?
A    I've had a pretty good relationship with athletics the last year. The former athletic director (Ian McCaw) and I met quite early on in my career here, and I said, 'Listen, we've got to work together.' And he said, 'Absolutely.' And so we started with the student advisory group and student life and the athletics "It's on Us" campaign and all together went in on that as an institution. I drove that, and in our office we drive that still. But like I said, you can't have the silos. But the coaches have been really open to us coming in and training, even last summer, training the coaches and everyone. So they've been very open. And now, too, it's even more because I think people really do care about what's going on and they want to know 'how do I do more? How do I make sure I'm doing the right thing always? And come teach us more.' I was over there today and just met the new athletic director, working with some of the coaches and their staff and just having dialogue. Because these are complex reports and cases and the more we can talk and the more support and communication we're going to have — and ultimately, if you can communicate in that way, we can create a lot of remedies and resolutions down the road. So, it's been a very good partnership and it continues to grow stronger.
Q    What's the process if a coach hears of an incident with a player? Are you the first call?
A    If it's an emergency situation that they're in, I say to call the police. If it's a report of something where they're not currently in an emergency situation, report to me. They can call me, they can text me, they can email me or my senior deputy. We also have an online form that they have to log in to the Baylor system, it's a new software system that we implemented this summer.
Q    If an assistant football coach is told of an incident and calls you, does he then call (interim head football) Coach Grobe?
A    Right. That's up to each program, how they report within. As long as they report to me, that's their responsibility. What we make really clear is: A report and an allegation is an allegation until we have an investigation and a hearing concluded. So, we don't want anyone at the university, regardless of if it's athletics or whatever, to jump in and try to investigate, try to create a resolution. We make that very clear in all of our trainings — faculty, staff, campus living and learning, CLs, athletics. But we also want to make sure that students are getting the support they need. So usually when they tell a coach, or they tell a professor, or they tell a CL, it's not because they really want to talk about it — sometimes it is — but it's because there's this other piece that they need help with. So, 'I missed a class and I need help because my grades are going down. I need help. I don't really want to talk about what's going on, but I really have to to be able to get that help.' So I usually work with (coaches or other people who alleged victims might report to) to say, 'OK, that's mine. Don't investigate. You don't mediate — we don't mediate, even in our office — but continue to support that person within your scope as the professor (or coach, CL, etc). Give them reasonable options to make sure that they can continue to do what they love to do and have academic access.'
Q    At what point is it appropriate for a player to be suspended or dismissed from the team? If you open a Title IX investigation against a player, should that player be immediately suspended?
A    We do an interim suspension option when there's a safety issue. So, any time we get a report, we do an assessment with our case-management team. And that includes the police and conduct, and we sit down and say, 'Is this a campus safety threat?' And then we work with student life on a recommendation. And the Title IX coordinator has the federal authority to make those decisions and do interim suspensions (based) on safety. That doesn't happen very often. I've only done that a couple times since I've been here, and it takes a lot of thinking through and there has to be patterns and weapons or arrests or something like that to make that happen — good, factual evidence. But a real suspension, a real sanction? No, the whole process has to happen. Due process and equity has to happen. There's an outcome to a hearing, and if the sanction is given and if it's sexual violence or severe harassment or stalking — they can still appeal through a process — but if that adjudicator finds that person responsible and gives and expulsion or suspension, I recommend, usually, in those severe cases that that sanction is imposed, because we had an equitable process. If it's overturned, then that sanction can be taken away.
Q    So the adjudicator makes that decision?
Q    I know this is a very different process than a court of law ...
Q    How hard is it to make that call (in adjudicating these cases)?
A    It's hard to make a call on any of these, because these are very difficult situations. That's why we hire contracted adjudicators that are highly legally trained and specialized and also trained on Title IX and our policy extensively, and trauma-informed. We've brought in adjudictors from all over the country on contract. And our two local contracted adjudicators are two of the best in the country. I've met state Supreme Court justices, former ones, that do this work for other universities, and ours are just as good, if not better. It's tough, though. It's not easy to get to preponderance (of the evidence) in a case. Because it's pretty much, 'Do I believe that this happened more likely or not, in this case?' And we do not take them lightly, and our adjudicators do not take them lightly. And you need good facts to make a finding. So, they're very good at what they do, but preponderance is a different standard (from criminal courts).
It gets complicated. It depends on a lot of things. You know, if there's a criminal process going on as well, we partner with that detective, whoever is handling it, and have to dialogue constantly because theirs is a priority over ours in that investigative point. But we've had good partnerships with those parallel criminal processes. So, sometimes they'll give us access maybe to look at interviews of someone who we can't compel to come in. Some of these investigations aren't part of the university. So I can't subpoena someone, I can't hold anyone under oath. My investigators can't do that, our adjudicators can't. So that's why the preponderance standard is there. Plus, we have a much shorter time frame to adjudicate than a trial, where they could have years to get more evidence and have time to do all the things, where ours is a shorter time period because they're in school together, usually, and sometimes in the same program. So, there are a lot of limitations and preponderance is an important standard because I don't think we'd be able to get to beyond a reasonable doubt in some of them.
Q    If a complaint is made, can you change the respondent's class schedule based on the complainant's claim?
A    Under federal guidance, you can. We rarely do that. Usually complainants just say, 'I just want my stuff changed.' Or, a lot of times they're not really seeing each other academically, but there's social circles and things off campus that I can't control. I don't have jurisdiction to control those things if there's not a protective order or some type of criminal (mechanism). But I can break down reasonable barriers to get them their educational access. Title IX is actually just that, and that would be, so say every day I leave a class and the respondent is coming in from theirs. OK, we can mandate certain stairs for that respondent and certain elevators. ... The interesting thing about our process is most complainants coming forward, they don't want to impose a lot on the other person during that process. A lot of people come forward and say, 'I just need help. I don't want that person to know. I'm not even going to tell you their name.' And so it really depends on the needs of the individual and the realities of the situation and the complexities of that. But the federal government does say, 'Here are the interim measure options and examples,' but we really do try to give due process before we alter any of the respondent's rights. And I'm very, very keen on that. I care about that. I care about all the students that come through our office, and so does my staff. And we're very neutral. It's got to be neutral. We're not advocates or counselors or lawyers for one side or another. We're very neutral parties. We'll get them connected with those resources, if that's what they want, but we have to be as neutral as possible.
Q    Baylor has been in the news a lot, obviously. Is there a sense here that the school might be getting targeted because it's a Christian university with a top-10 football program with a quick rise? It's a nationwide issue, but Baylor has really been taken to task.
A    We are in a really unique situation. Baylor is a unique place, and it's really important for outside people, especially media, to know how complex these situations are. So, to put it in an article where only one person is talking about it, who is struggling and possibly in a traumatic situation — I want them to have their voice and say whatever it is, even if that makes me, maybe, look bad professionally, even if it's not fully accurate or consistent with what's going on. Ultimately, I do this job because I want people to heal, and I don't want my job to have to exist.
But, the other side of it is, too, that we need to make sure that students know that this is, honestly, one of the safest places in the country. (Having worked) at other institutions, Baylor is an extremely beautiful and caring community. But that does not mean that there is not suffering and sin and pain within this, but the thing is, we've got to talk about it. But I do think that Baylor is unique and I think it gives a unique opportunity for pieces and focus, but I always like to look at the positive, so what's happening right now gives me the opportunity to lead and build in collaboration with this university the best Title IX office in the country. So we can look at all this, and I can tell survivors, or you can tell them for me through your pieces, that your voice and your work and your concerns — no matter how consistent or inconsistent they are with what I know and our office and what we have — is not in vain. It's making a difference. And as painful as it is, sometimes this is what we have to go through to be the best. And it wasn't as though anyone intentionally didn't want to be the best, it's just, I think, the reality has become, well, this stuff happens everywhere and it also happens here. What do we need to do? And the second the university says, 'What do we need to do?' you're going forward, and you're growing. But you're going to have challenges and bumps in the road, and there's going to be inconsistencies, and it's painful. It's been painful for me, to tell you the truth. It's heartbreaking, for what I hear, what I see. But also, it's not always true, what's out in the media. But I'm going to be the last person to go out and fight an article, because I shouldn't be in my job if that's what I focus on. So, it's unique.
Q    Can you give a ballpark number of what percentage of complaints lead to police referrals?
A    That's a good question. I don't have my data with me. I can tell you that police, our Baylor police, are mandated reporters and the majority of reports we get actually come from police reports. So they usually start with a police report. Title IX offices usually don't get students coming directly to Title IX and saying, 'Hey, I need this.' We get that a lot, actually, but the majority is not that. It's usually a student saying, 'I don't want to talk about it, but I missed a week of classes and I cannot fail.' But (they) have a hard time (reporting) to a professor, to an advisor, to people that they know already and work with. And so then we get those reports. So it doesn't necessarily mean, when a student reports, that they actually want us involved. We get involved and say, 'What do you need? Here's your rights. Here's your options, here's your resources. We're here, we follow up, we do these things.' But we also say, 'Please file a police report.' So if we have that credibility and trust with a student, or a mandated reporter call me and they're like, 'Whew, I'm in a tough place,' (the Title IX office will say), 'Call the police, please.' I'm not an emergency professional, right? Your Title IX coordinator should not come in in a violent situation. It should be the police. And that needs to be documented. And I get that report, I get a call from our (police) chief on my phone. So I know, don't worry. I will know and get that emergency help. So that distinction now needs to continue to be made. The Title IX coordinator is not the (primary contact in an) emergency. I'm not from Texas, I don't own a gun, right? So, I can't do that. My role is to break down academic barriers that come out when discrimination is alleged, and that is unique for every single case that we have.
Q    How often is there found to be a preponderance of the evidence in a case?
A    In ours this year, so far, it's about half.
Q    Do you think there are people still employed at Baylor who were found to have been part of the problem in years past?
A    Because all I know is what everyone else knows — I mean, I've only seen the same documents everyone else has seen — I probably can't answer that.
Q    Do you, personally, want to hear more from Pepper Hamilton?
A    You know, their investigation was (focused on things that happened) prior to me even being here. And while I think that's important to know, historically, what I do is right here, right now. What is going on? What do we need to do? We need to keep moving forward. I need the resources and the authority to do my job for all of us, for all the students, for all the faculty and staff — the autonomy to do those things. If I keep living in the past, I'm never going to be able to serve on a daily basis in what I do. The historical information really gives us a good foundation, and I think I've got enough for that foundation. Now, we've got to empower students and staff and faculty to continue to move forward and know that this is important and know that this isn't acceptable here. And how can we continue to serve you, and how can we continue to grow and be better? That's where I am. At that point, you just keep going. The past is important, absolutely, but we have to continue to serve here and now. And every two years, the culture changes ...
A    We know, research-wise, cultures shift every two years. So you look at style, language, culture. So you get some really strong student leaders that can ... we're working on shifting a culture to where people are intervening, they're caring, this is part of the community, they're saying this isn't acceptable and being proactive and prevention. That conversation started the day I got here, and that's almost two years ago. Granted, that conversation needs to grow and grow and grow and get better and better. And (the Pepper Hamilton) report really kind of started with 2011. We're in 2016, we have a different student population that we need to understand and know, and we've got to be on top of that to build programs around it. So, for us in the work, and for Title IX — gosh, every three months Title IX evolves, we get more information and best practices — and so I have to live in the here and the now and keep moving forward. That's my focus, at least.
Q    You say that every university operates differently. Should there be more concrete guidelines that are set in stone from a federal level?
A    I think it would be really wonderful if we could bring some of these laws together in a consistent message. And also look at a state level, too. Look at the statutes in the individual states and look at what Clery is saying and what Title IX is saying ... and really have some good dialogue with people who are doing this work on the ground floor, with the Department of Education, with the advocacy groups, and let's just hash it out together. Because we all have the right intentions. We do this work for very good reasons. No one would do it otherwise, because it's not for the money or the luxury, absolutely not. I think that needs to be the next step. And, for me, that's why this consortium is important and that's why communication is important. Black and white is different, because if you get too black and white and you're working in a very gray type of work, it's going to create problems and you can't create remedies in those situations.
Q    Are there any model Title IX programs in the country?
A    Yeah, I mean, we all know that the University of Virginia kind of had the stamp of approval on their Title IX and sex-discrimination policy. That came out a couple months ago. And so we're using that, communicating with them a lot as a model for our revisions, but we're still retaining a lot of our own culture and what students like and what they need. Our students' voices are actually the most important piece, not necessarily what a school in Virginia is doing that is a public institution. They're a really good model right now, but every school is doing something unique that we can learn from. But it's very new. We're all still growing and changing, and they're even in a revision process, looking at their own revisions from that policy. So we're always in that mode of, 'How can we get better?' and there are some — Occidental (College) just came out of an agreement, and Notre Dame is a great place, they kind of went through it with us here at the very beginning of the investigative process and Department of Ed work, and they're good partners of learning. But we're always in revision and they're in revision, too, and working ...
Q    Walk us through the Title IX process. The information gets to your office, then what happens?
A    That depends on how it gets to our office, but whoever the alleged victim is in the case — whether they come to us specifically or we're learning about them through a mandated reporter — they automatically get all their rights, options and resources and our policy. (They) know who I am and my team and how to contact us and we're ready to meet, or talk on the phone, whatever they need. But they get all of that in writing. And if we don't hear back, then we give a call. And we have a little follow up, just depending on where they are and what they need. Like I said, we don't see the same report twice. There's always a complexity that you don't expect or don't know in these situations. We have to identify what the jurisdiction is, and we have to see if (the report is) entirely true, would it be a violation of our policy. And we do a safety assessment. We do those all the same day. And depending on where that goes, we go. And that is actually a little investigation — we investigate every report we get, which is an obligation. But it depends on the complainant, it depends on who the respondent is, if we have jurisdiction over that respondent, it depends on what the complainant needs — where is their health? Where are they with it?
And again, if entirely true and it doesn't rise to a violation of our policy, if it's a conduct matter, we make sure it gets there and we document it. But an investigation could happen, a formal investigation — again, we investigate everything and document everything — meaning we have either enough information to go forward without the complainant or the complainant says, 'Yes, I want to go forward,' or we say, 'We're going to go forward with this, what do you want to do? How can we empower you for that? Do you want to be anonymous?' We do an investigation, collect the facts, and all parties have access to that investigative report — not the witnesses, but the parties alleged or making the allegation — and then it goes to the adjudicator and they make a decision, all equitable opportunity and information-sharing for both parties, simultaneous sharing, all of that. And then there's two levels of appeal options for both parties.
Q    Does the adjudicator decide the punishment, too?
A    The adjudicator makes the sanction decision and the (decision on) responsibility, yes. But they can appeal.
Q    And then that goes to the president?
A    Vice president for student life right now, under our current policy, is the first appeal, and both parties have the option to appeal again to the president. And then there's interim measures and support and case management and prevention work that all happen outside of that, too.
Q    Can a student be found, by a preponderance of the evidence, to have committed sexual assault and not be expelled?
A    So, sexual assault is not all penetration. Sexual assault is any alleged nonconsensual touch. It could be a touch on the face, it could be a kiss on the hand. It could be a touch on the hip. That's not sexual harassment, that's sexual assault in our definition. So when people say sexual assault, they don't always mean ... There are levels of severity in everything. And also we look at if it was violent. Was there exploitation involved? There are a lot of levels. Or was it really a miscommunication? Yes, we kind of think a reasonable person would have known that consent wasn't there for that touch, but does that mean this person should be expelled? Like I said, these are very complex, very detailed. Our adjudicators ... a case could revolve on one turn of a person, and eye-contact context. Consent is so complex. There are severities to every single case, so when they're put at face value and made into, 'Here's one sentence (describing) what my case was,' whew, you can't do that. We don't do that. We never judge on that level. We dig down to a deep, deep level of understanding — would a reasonable person have known that this person could not consent? And blackout is something that is very complicated because someone is functioning, talking, showing consent at a level to a reasonable person, possibly, and the next day they don't remember. This is honestly one of the toughest scenarios we have, and it's not something we've only had once. Across the country, these blackouts ... What the brain does, when alcohol or drugs are involved or when there's trauma, and then what the body does ... it's very complex. And so it's really hard to collect facts within that, and we're very attuned to those things. So, understand that sexual assault is not all rape.
Q    Do different universities have different definitions of sexual assault?
A    Yes. And the Department of Education gives the guidance that that is up to the purview of institutions. It's something we all grapple with.
Q    This is obviously a horrible episode in Baylor's history, but is there a silver lining to this?
A    Absolutely. I would not have stayed at Baylor through this if I didn't know and be encouraged and understand that I still have the authority and opportunity to build the best (Title IX office), because I'm not going to be a part of something unless it's going to be the best, and it's going to help students. And we're not the best yet. Hopefully that is a possibility in this world of such complexity as interpersonal violence. But, you know what, a university is a university. We can't control what individuals do. We can't control whether someone reports or not. I can't control whether someone responds to me, wants to participate, is willing to give me the facts. There are a lot of complexities to this that maybe on the outside people don't understand. But know that we understand it, and we're experts on this. And we care about it and are always going to want to get it right and do the best, and we work really hard. I've sacrificed two years of a life (chokes up), and I wouldn't do that if I didn't care. So, there is a silver lining, yes.