Pushing principles and principals for better public schools: Q&A with Raise Your Hand Texas CEO David Anthony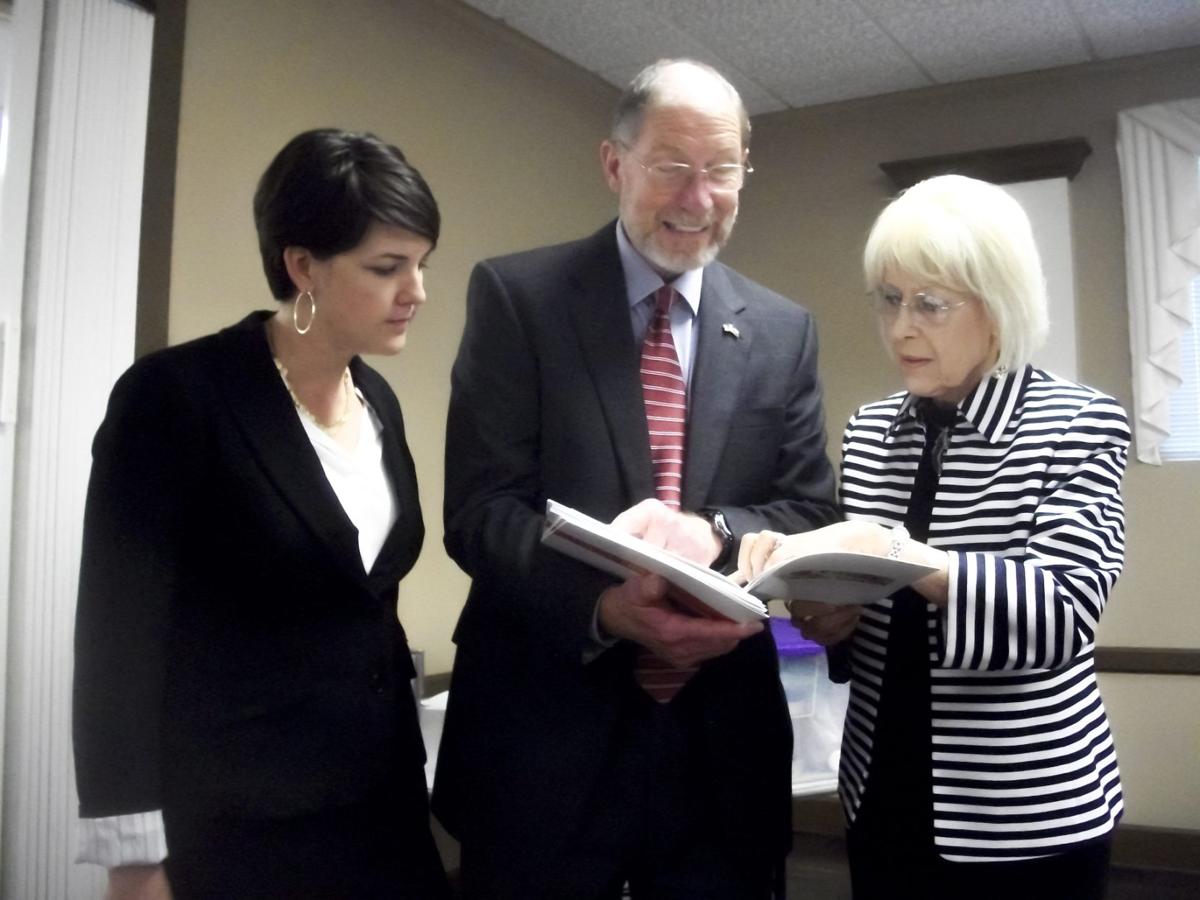 David Anthony, 62, CEO of the nonprofit Raise Your Hand Texas, the Austin-based foundation heavily involved in working with the Texas House and Senate on public education issues, was in Waco last week to discuss education during a legislative update for the Waco Leadership Forum, a discussion group sponsored by the Cooper Foundation. Schools he oversaw previously as a superintendent range from tiny High Island Independent School District in Galveston County to Cypress-Fairbanks ISD with 5,000 teachers and 106,000 kids. In this interview with the Trib, Anthony talks about the good, bad and ugly of state legislation concerning public education. He also discusses his foundation's visionary, H-E-B CEO Charles Butt, who has spent millions of dollars of his own income sending principals to Harvard University and Rice University to train them in management and strategic thinking with an eye toward crafting detailed plans for success of their campuses. One program trains teachers to become principals.
Q    Tell us about Raise Your Hand Texas.
A    Raise Your Hand Texas was formed by Charles Butt to not only support but to improve public education and I joined him four years ago. The focus has to be on how we can get higher student performance. He is very concerned about the international ranking of the United States and the ranking of Texas within the United States on performance standards like the Program for International Student Assessment (PISA) test in Organization for Economic Cooperation and Development countries. So what we've focused on is the quality of principals and campus administrators. We'd love to do it to ensure a quality teacher in every classroom but there are 325,000 teachers in the state of Texas and 8,500 administrators. We thought we could focus on 8,500 but we just don't have the time or money for 325,000.
Q    Why is Mr. Butt interested in this? I know that all business leaders should be interested, assuming we're counting on the next workforce, but he's putting a lot of money behind this.
A    He has two passions in the state of Texas. One is public education, the other mental health. But public education is just what you said: He wants to make sure he has a quality workforce to choose from. And he wants to make sure people are out there who understand a good deal when they see one at H-E-B grocery stores! What he's seen is former state demographer Steve Murdock's projections that by 2040 we'll have a lower per-capita income in the state of Texas than we do now, so we'll have fewer tax dollars collected and greater needs. And the population is shifting significantly with 60 percent of the kids being economically disadvantaged. He sees the economic and quality-of-life future of Texas being in the hands of public education.
Q    Public charter school advocates were excited about bills impacting them at the start of the 84th Legislature, private schools giddy, while public school advocates seemed glum.
A    I haven't seen a lot of the private school representatives there, though they should have been giddy. There were four or five voucher-type bills. There's still one that has some life, which is Senate Bill 4. Basically, it's a tax-credit scholarship.
Q    You say it's got some life to it? The movement started out gangbusters.
A    The fiscal note [anticipated cost] of a bill can be enough to have an impact on any legislation. You know, under the taxpayer-savings grant that Sen. Donna Campbell filed [Senate Bill 276], everyone was eligible to receive it. They could receive around $5,000 if they wanted a voucher to go to a private school. But they pulled that one down. I'm not sure why. That was a decision made in the Senate. But there was plenty of opposition. Some private schools were interested in getting it. They just didn't want any accountability. They don't want to give the same tests, don't want the same curriculum and, if it's religious, they want to teach religious beliefs. Our attitude is if you give state dollars, you simply have to have accountability. You just can't give away state dollars with no accountability for how it's spent. Now charter schools are getting a lot of favorable looks because there's some very good ones, there's some that are equal and there's some bad ones. But Senate Bill 2 has resulted in the removal of a bunch of the bad actors in the charter school arena.
A    It was passed during the last legislative session in 2013 and it made replicating (affiliated charter schools) easier if you were a high-quality, high-performing charter. But if you were a bad one three years out of five—
Q    So the state actually got tough about it?
A    Education Commissioner Michael Williams and his staff practiced great scrutiny in reviewing the applications. They deserve commendation for how they implemented Senate Bill 2 and they removed a bunch, so you're going to see higher standards and higher outputs for charter schools because they won't be averaging all those bad actors' scores in. So they're getting a more robust system of charters.
Q    Between open carry and same-sex marriage and plenty else, has there been enough serious focus on public education this session?
A    In fairness, there has been some really good discussion on public education. There's a really good bill by House Public Education Committee Chairman Jimmie Don Aycock, House Bill 1842, that says at two years, if you're not performing or meeting standard, then you're put on notice to develop a plan and we're going to implement it. If you get three years, then we've got options that you're going to have to consider. And if you don't correct, then we're going to close the school or we're going to put in a board of managers for the whole district.
A    The whole district because the board is going to be held accountable. That's putting teeth in it.
Q    What do school officials say of this? You met some of them today.
A    They knew that something like this was bound to happen [heightened accountability] and that it isn't going to be positive. But looking down the pike, if a school board gets a notice that says three years from now a campus will be closed or will be performing or there will be a board of managers, there won't ever be a board of managers.
A    Because I think they're going to cure it. There just hasn't been that hard line drawn in the sand in the past.
Q    We hear about this high-stakes testing and holding teachers and schools accountable. If my job and my school and the entire district were to be held accountable, I'd rather be teaching at a campus in an affluent neighborhood than one where poverty and possible neglect lurks.
A    That's a good point — and that's why you just have to have more than just a high-stakes test. You've got to have a value-added component. Did you, say, move this kid from here to there academically? If you did, that's great. Now how can we educate that kid more so that we can get him to the point where he's passing? Some of the best teachers are teaching in those areas of poverty and really moving those kids up from, say, second-grade to seventh-grade level in one year, even if the kid is actually in the 11th grade. So something has happened there. The key really is whether the teacher is actually educating these kids — not where they are on that high-stakes test.
Q    Do lawmakers really listen to our educators?
A    There are some really good legislators we have worked with. But a lot of them are brand new. There is this perception that educators always ask for more money and that's it. And sadly, some do. Educators blame parents for not being involved. Educators say we have too many economically disadvantaged kids. Those are relevant facts but they're not killers. There are kids who are economically disadvantaged and are learning well. There are kids who don't have parents who are learning well. We have to be very careful of our message when we talk to legislators who, after all, are getting a lot of information from very different people.
Q    What development in the 84th Texas Legislature are you most excited about?
A    One, Senate Bill 1241, comes from the chair of the Senate Education Committee, Larry Taylor. It's an innovations bill. And HB 1842, that sanctions bill I mentioned from Chairman Jimmie Don Aycock on the House Committee on Public Education. If you put those together, I think you have one of the most potent, innovative processes in place. With the first bill, you have the ability to really innovate and change up the structure on your campuses — your instruction, your professional development, and you give autonomy to a great leader. You can focus on a group of campuses that are a problem in your district. You can change how you certify, how you staff and how you fund. You can operate like an open-enrollment charter. You can start school at a different time if you want to. And then you've got Chairman Aycock's sanctions bill that says if you don't deliver, you end up with a board of managers. Now, one thing I'm concerned about is this A-through-F grading of the schools.
Q    You're talking of grading school districts?
A    All campuses are going to get a grade. And the real problem is that it's all based on a high-stakes test. If you look at where they have it — 13 states have this A-through-F grading system that is based on a test — those (schools) that get an A, about 80 percent of them have fewer than 50 percent economically disadvantaged kids. And those campuses that get a D or F, 85 percent of them have more than 50 percent and usually 75 percent of kids who are economically disadvantaged. So the higher the rate of economically disadvantaged, the lower the grade. The other problem will be when some of these folks who live in communities where they think their schools ought to be an A instead get a B or C based on this one test. And those people vote. Now Chairman Aycock has put a new accountability system into House Bill 2804 where instead 55 percent of a school's accountability rating is based on high-stakes tests and 35 percent is based on local standards created by the campus and district. And 10 percent is based on parental grading of the school. And, yes, it still has A-through-F grading of schools, but it's based on all that instead. Chairman Aycock says that it changes how accountability is measured but he says he'd never get it through (the Legislature) unless he put A-through-F on it. So it may pass.
Q    What kind of questions did you get in Waco today?
A    Several questions did make me think, like this question: What statistic is more meaningful about a school, the graduation rate or third-grade reading readiness? I said third-grade reading readiness is absolutely more important. Texas is one of the states that lead the nation in graduation rates, yet we still have 60-plus percent of the kids going to college having to have (remedial) courses, so evidently the graduation rate is not as important as having a quality student ready to learn. I was asked: What is more important: third-grade literacy readiness or being kindergarten-ready? I said that's a trick question because you're not going to be literacy-ready at third grade unless you were kindergarten-ready.
There's a strong correlation there. Most kids suffering an achievement gap in kindergarten are not going to be knocking the top out in literacy. And then there was a question on school turnaround. I said the most important thing is literacy and it truly is. In districts that have made huge turnarounds, they focused on literacy — not math, not science. It was reading and comprehension and writing and speaking. Once they got literacy in all of those, they knocked the top out in math and everything else. That was a good question.
There was also an interesting question on early childhood education. And we hear a lot from some legislators about how pre-K is state-funded daycare for poor people. And you know what? If it's not a quality pre-K, that's what it can be. But I think if you ask every superintendent across the state, they know how important pre-kindergarten is for those children who are economically disadvantaged or English-language learners. One thing, it gets them socially ready to go to school — sitting down, listening, paying attention, not hitting each other — but they also learn their letters, numbers, colors and they actually can spell their names. We get a lot of kindergarten kids — and, as you know, it is not a required grade in the state of Texas — and a lot of these kindergarten kids can't identify all the letters of their name.
Q    When you look further down the road 20 to 25 years, will public education be better off?
A    I'm very concerned. The trend of fewer dollars, more accountability and investing in non-traditional school choice has grown every year. And if it weren't for people like Charles Butt, who is willing to spend his personal income to support and promote public education as long as it's improving, plus other people, I think we'd be in serious trouble right now. My concern is that there may be an attempt to segregate based on economics. I mean, the school choice you see — a lot of those choices are already available for the economically advantaged. A lot of the choice we saw with the vouchers would have supplemented people who are already sending their kids to private schools. And because of actions taken in policy by the Legislature, there will always be this group pushing for vouchers and there will always be those who look at some of the information but not all of the information. And we do not support poor public education environments. We support high-quality public schools and Charles has invested millions in the last few years to improve the quality of administrators on Texas campuses.
Q    Based on your experience, is there one thing you've learned that is fundamental to make a great school?
A    Whether you have 25 teachers and 250 kids at High Island ISD or 5,000 teachers and 106,000 kids at Cypress-Fairbanks ISD, a high-quality teacher and a high-quality principal on the campus. If you have those two things, you're going to learn whether you want to or not. And the most important thing is having a great teacher in front of a classroom every day. But when you get a bunch of independent-thinking, well-educated teachers on campus, you have to have a principal who is courageous. They must know how to develop support and set accountability for their teachers and their students. That is the winning combination, no matter how big or small the school district.
Interview conducted, condensed and edited by Bill Whitaker.