Building community consensus to fight poverty: Q&A with Prosper Waco leadership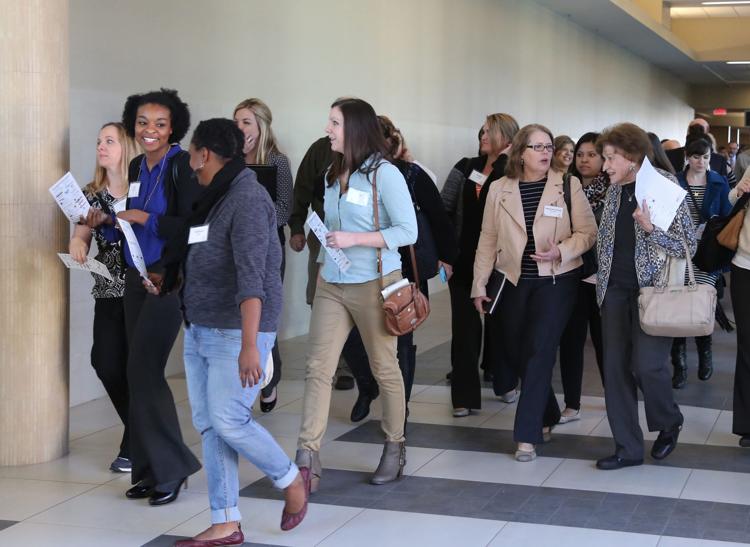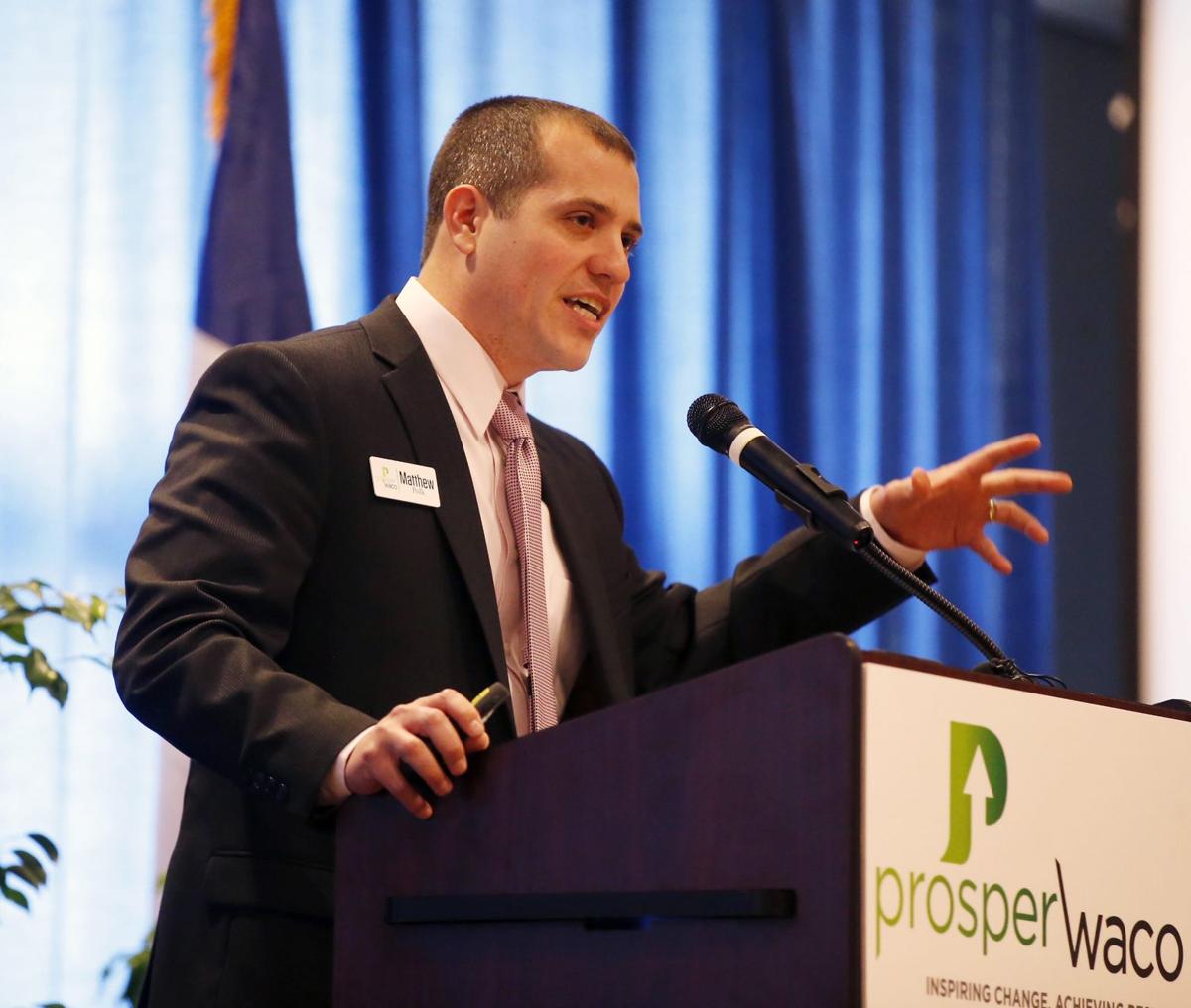 A year and a half ago, several hundred people converged on the Waco Convention Center to discuss the novel Prosper Waco initiative addressing Waco's chronic poverty. They explored how various nonprofits, educators, health-care professionals and business leaders might undertake different missions in the battle. During these meetings the phrase "collective impact" gained currency, highlighting a concept where many entities and individuals — all dedicated to some particular solution for helping those in need — worked strategically in different capacities toward a common, agreed-upon goal.
On Monday, Sept. 19, many of those same groups, non-profit agencies and individuals will again gather at the convention center to review a significant number of exciting projects underway addressing the three key aims in Prosper Waco: Ensuring access to health care for all and striving toward better health outcomes; strategically providing for the success of students in terms of readiness for primary grades as well as preparedness for careers and college; and, finally, crafting ways to bolster the financial security of struggling residents, some living paycheck to paycheck, helping them land better, more secure jobs and ensuring they're smarter about keeping what they earn.
In an interview with the Tribune-Herald editorial board, former Waco Mayor Malcolm Duncan Jr., board president of Prosper Waco, board member of the Waco Foundation and a longtime businessman, joined Prosper Waco executive director Matthew Polk and communication director Christina Helmick in previewing highlights of the Sept. 19 summit. These include the grant-funded college readiness program Project Link, a unique counseling venture at La Vega High and University High spurred by the Bernard and Audre Rapoport Foundation that continues key guidance through McLennan Community College and Texas State Technical College; an initiative to put into neighborhoods what are called "community health workers," envisioned as a way to ensure people from struggling communities more regularly seek treatment and medical attention before crisis strikes and sends them to local (and costly) emergency rooms; and efforts to help local employment prospects secure "work readiness certificates" that can put them at the front of the line when good jobs open up. Our interview also sought to examine specifically how Prosper Waco figures in some of these blossoming projects.
The Prosper Waco Annual Summit will be from 4-8 p.m. Sept. 19 at the Waco Convention Center, 100 Washington Ave. Dinner and child care are provided for participants. It's free and open to the public, but Prosper Waco asks that registration be secured first by calling 741-0081.
Q    Prosper Waco has many different initiatives, committees and subcommittees working on various problems addressing Waco's poverty, specifically in health care, financial security and education. How has this intricately collaborative process worked?
Matthew Polk    The driving phrase from our board has been "bottoms-up." We want the community to tell us what we need and we want the people who work on these issues day in and day out to say, "What in our community do we need to do better?" And then the idea is to springboard off that to make concrete change. That's the goal. The purpose of convening steering committees is to set goals. Then our working groups huddle and say, "OK, what can we really do to reach that goal we're not doing now?" It works well some times and doesn't work well other times. It's really a matter of whether we can build consensus. Can we identify an idea that we think might work? And then can we build consensus around it?
Q    You have three main areas you're looking at as a way to attack the problem: Education, health care and financial security. How does all this break down?
Polk    We have nine specific goal areas across the three and there's a working group associated with each of those. And we have some ad hoc groups that, from time to time, we convene. We do this when someone says, "Well, we've talked about housing in the financial security steering committee but we don't really have a goal associated with it, so can we get some folks together to talk about housing issues in the community?" So we'll do that and see where it goes. Sometimes we'll convene a meeting or two on an issue like that and we'll kind of agree there's a lot that needs to be done but possibly we're just not in a position to move it forward anywhere.
Q    All of us acknowledge that some challenges will be more difficult than others.
Polk    Education is probably moving along fastest. It's something people can more easily wrap their heads around and get into. Health is next. I think health is the best example of a great project that has come out of this process. I'm talking about community health workers. I would say financial security is furthest behind, but we've had a big win with the Reintegration Roundtable with the city and county now co-funding [Heart of Texas Region MHMR] to do a reintegration program for people returning to communities from jail [and needing reintegration into jobs, neighborhood life, health care, housing, etc.]. That was something that had been building in the community for a while and then the steering committee said we needed to really move that forward.
Q    The Reintegration Roundtable began in 2012 amid great fanfare, then petered out.
Malcolm Duncan Jr.    It's a good example of what can happen if you don't have a good backbone [like Prosper Waco] that pushes for continuous communication and mutually reinforcing activities and all the things the collective-impact model and Prosper Waco now do. A well-meaning volunteer staff with an intern who would send out meeting notices — well, that just didn't have the "stickiness" [to persevere for long]. But the concept itself offered a real return on investment if they could figure out how to put some legs to it. That's why it made sense for the city and the county to co-fund and breathe life into it. We have an implementing partner in whom we have a lot of confidence with MHMR. They've done a really good job in what they've done in social work. So we could feel really good about funding that and getting the information and metrics we needed to continue supporting it.
Polk    Again, it's another example of building consensus and people saying, "Hey, this has been out there and it's kind of stalled but it's really important." And then it's a matter of widening the circle of people who feel it's really important. Part of the process [in Prosper Waco] is just getting people to the table and letting people from different perspectives agree that this is important. So when I later sit down at an intergovernmental meeting with the city and the county, I'm speaking on behalf of two or three dozen folks from different perspectives in our community in saying: "This is not just me or Prosper Waco saying this is important, there is consensus here." The second piece involves this: The whole collective-impact model is figuring out how we can collaborate and use our resources better to move things forward. At some point, you just need more resources to make something work. But the people who control those resources also quite understandably want some confidence that there will be a return on investment. And that's what I say in these meetings: "I'm asking you to take a chance that this program needs to be done, but our role at Prosper Waco is also to serve as the backbone and track the data and ask whether it was all worth it. And at that point [when data is compiled and analyzed], you can decide whether to continue funding it or not."
Q    The city of Waco has always been a strong supporter of the Prosper Waco initiative, but I wasn't so sure how the county would react. I'm glad to see they've stepped up to the plate. Are they a pretty robust partner?
Duncan    I think it's going to be a while before you could call it robust, but they're very interested in participating where they see it affects them. This one [the Reintegration Roundtable] was a clear cost benefit for them on recidivism costs at the jail, so it was pretty easy to show it would have a meaningful impact on them. As long as we can continue to demonstrate that to them, they will be a very meaningful partner.
Q    And, of course, MHMR is also out at the jail helping address mental health assessments.
Polk    Yes, so there was already that confidence from the county side — "We work with MHMR and so this makes sense to us." That was my perception on how the county was approaching it.
Q    When Prosper Waco started off a year or so ago, there were many people in our community who did not understand the "collective-impact" model or, even if they did, failed to understand the need for Prosper Waco. Are you still hearing such criticisms? I mean, it is a different sort of creature. I'd describe it as an organization in charge of herding cats. Wonderful, well-meaning cats, granted, but cats nevertheless.
Polk    I've used that phrase a million times in the last year.
Q    So is there still a lot of confusion about the process?
Polk    Yes and no. I think it will be continual and it will hit people's radar at different times — and at whatever point it hits somebody's radar, he or she will have to go through a process of understanding what we're trying to do here. But I think among the partners who are at the table — the nonprofits and the city and the hospitals and the schools — they get it. Our job as the backbone of all this is to be a hub to facilitate connections and to facilitate collaborative measures — not to actually compete with the very programs we're assisting or helping coordinate, not to duplicate their services and not to make more work for our partners.
Q    In other words, weeding out overlap and making sure it's a concerted effort by all partners.
Polk    A good example is the Reach Out and Read program, which was just in the paper. That's an $80,000 investment that the Junior League of Waco made in an evidence-based program that will be implemented through Family Health Center. Basically, it's doctors and nurses and medical staff using their credibility with parents to say, "It's important that you read to your child. It's one of the most important things you can do to help your child develop and be ready for school." They give them a book when they come to the doctor's office. It's pretty simple and straightforward, but it's shown to have an impact. Now there's no silver bullet regarding poverty or education. We're not going to say this one program will make every kid prepared for school. But it's one piece of a concerted effort. All we did originally was convene this school-readiness working group with all these education folks, these early-childhood folks. They identified a number of best practices, a number of things we might be able to do in the community. And this was on the list. And then the Junior League came to us and said, "Hey, we have this money for our 80th anniversary and we want to give a gift to the community and could you help us think through this?" So we went down options for them and this was one of the first ones, and they said, "That's awesome." And then they worked it out with Family Health Center. Ellen Derrick [president of the Junior League of Waco for 2015-16] went to Roland Goertz [chief executive officer of Waco Family Health Center] and they worked it out with Christina providing support. All we did was kind of play matchmaker. But to me it's something that might not have happened if there had not been that connection point.
Q    All of these 10 or so education initiatives in your draft report look pretty good, but is there one or two you want to put special focus on?
Polk    This is not going to be great material for your readers, but I've said this to [Waco Independent School District board president and Prosper Waco board member] Pat Atkins recently: One of the most interesting things we're doing is this Texas Success Initiative. That's basically the Texas version of SAT or ACT, the college readiness exam. If you're going to McLennan Community College and you haven't bothered to take the SAT or ACT because you're not planning on going to a four-year school, they're going to give you this assessment to decide if you need remedial classes or whether you can move straight into whatever degree you want to do. I know this from having been at Rapoport Academy [as superintendent] where we did a lot of [college-level] dual-credit courses. Kids had to pass sections of that test — there's reading, writing and math — before they could take these college-level, dual-credit courses. So we spent a lot of time trying to prepare kids to pass that test while they were in high school so they could take dual credit. But it's not something a lot of districts focus on because it's not something that's a part of their accountability — it's not STAAR. And so you don't necessarily expect them to focus on that. But that came out of the whole Project Link thing. Under Project Link [originally implemented at La Vega High School and University High School and this fall expanded to Waco High], we're helping kids apply to college, we're helping kids fill out their financial [assistance] applications and we can do those very process-oriented things. Yet almost none of these kids involved in Project Link were passing this assessment and a bunch of them were planning to go to MCC or TSTC. And they were going to have to pass this in order to begin taking college courses [in the high-school setting]. The whole goal of Project Link is to get them to graduate from college and finish some sort of program that will set them up for career success. And so through conversations with La Vega and Waco ISD and MCC and TSTC, we said, "How can we all collectively focus on helping kids pass that [Texas Success Initiative] exam — prepare for and pass that exam as early as possible?" And so the college folks said, "We've got teams of folks who do these boot camps to help students pass, but we usually only work with students who are about to enroll in our college." So we were talking about how can we help kids still in high school? And Scott McClanahan, Waco ISD's advanced academics director, put together this whole plan to actually start testing students on that assessment as early as eighth grade because they want to do more dual credit too and they recognize the same thing — that it's important that kids pass that particular assessment if they're going to our local schools. And traditionally they haven't started to take it till they wanted to go to MCC or TSTC. To me, that's a great example of something nobody would do unless you sat everyone down and said, "This is a roadblock for kids to get to college and be successful. What can we all do to work on this?" MCC and TSTC can give you statistics on students who currently need remedial education.
Duncan    It's way over 50 percent. And now there's also this huge emphasis on completion at MCC. Their funding [from the state] is going to be tied to a limited time period for a student to reach whatever the graduation requirements are. And so if they get somebody who's not even ready, there's a better-than-average chance they're not going to get that student through in time [to meet tightening state funding standards].
Christina Helmick    The data clearly show that students who have to take remedial coursework in college complete their degrees at a much lower rate than students who don't take remedial courses.
Q    You know what I like about Project Link? It's the idea you actually have counselors or "success coaches" in these schools whom the state can't get its hooks into. They're funded by the Rapoport Foundation and the state can't load them up with all sorts of other responsibilities and so their focus is on making sure the kids are college-ready in all sorts of meaningful ways. Those counselors have two goals — getting these kids out of school and through post-secondary education at schools such as TSTC and MCC.
Polk    [Rapoport Foundation executive director] Tom Stanton would give you a high-five on that [the idea of the state being unable to meddle with these privately funded campus counselors].
Q    One obvious question is whether the Texas Legislature is giving local schools enough time. They're having conversations prior to the 2017 legislative session about lowering the boom on chronically troubled schools — and just as some unique programs begin to unfold locally.
Polk    That's a better question for the school district. But part of the logic for having two focus areas on school readiness and post-secondary completion early on was that it allowed us to focus this community initiative on things outside of the school district's parameters. If the community can help get kids ready for school more effectively [preparing them for pre-kindergarten and primary grades], the school district has a better chance for success. And if the community can help kids get to and through college successfully after the district graduates them, that is something we can put resources toward.
Q    I haven't been to any working groups involved in health care, so let's look at some of the highlights.
Polk    The big success there is this community health worker idea. Again, we have four different working groups under health — access to care, women's health, mental health and obesity/healthy living. The consistent conversation in all these was: "We've got a bunch of professionals around this table. How do we really get to the community if you're going to change behaviors? If you're going to get people to show up to the doctor, if you're going to get people to eat right, then you have to get into the community somehow. We have a lot of professional folks involved, but how do we get to the grassroots members of our community to say, 'Hey, you can be just as much a part of this [solution] as everyone else.'" So we looked around for models of community health — and community health workers are one of those models. Baylor Scott & White has been developing some of these up in the Dallas area, so Donna Stauber at [Baylor Scott & White Hillcrest Medical Center] knew about this. It's a model where you take community members who are kind of the people everyone goes to in the neighborhood, the person who knows everybody and everybody trusts. You find who these nodes of the social network are and you train them to understand health issues — and understand why it's better to go to the doctor rather than wait till the middle of the night and wind up at the emergency room. You train them to have a real connection to the local health clinics so they can help people get appointments. There's state-approved, 160-hour training for this. You're not training them to provide medical care, you're training them to understand health issues and understand the health system.
Q    Would these people have an office?
Polk    There are different models. In some places they work out of the public health district and they're kind of dispatched to work with people. Maybe a doctor will say, "Hey, this person just left my office and they live in a certain neighborhood and it would be great if somebody could follow up with them to make sure they take their medication." Same thing if someone is discharged from the hospital. In our case, we're trying to be proactive and say, "Let's not wait till people are sick and coming to the hospital to give them support. Let's get out into the community."
Helmick    Our community engagement council [Alexis Christensen, Sandra Henry, Ruth Graham, C.J. Oliver, Heracelia Rosas, Leonard Montelongo Jr. and Sarah Guajardo] have gone out and talked about this with grassroots community members in East, North and South Waco. They all have said, "This is great, we would utilize this, but we would want them to be housed in one place like one time a week for three hours." This is so people know when they can go to that office. But the idea is also that community health workers be out and about in the community. But at some point during the week the community health worker would be at a location they know of.
Polk    We're starting with four zip codes — 76704, 76705, 76706 and 76707, which is East, South and North Waco. The idea is there be some kind of predictability, so if someone is a particular community's health contact, that person might be at the East Waco Library on Wednesday afternoons or South Waco Recreation Center on Tuesday mornings. The idea is to loosely play off social network. The point is addressing these barriers that people have to the health-care system. I mean, even me — I don't like calling to make an appointment with my doctor. I have to talk myself into it. But I've got health insurance and my dad's a doctor and I understand the process. But if you don't have health insurance and you don't speak English, or whatever the barrier might be, you might never make it to the doctor's office till you've gotten a trip to the ER. There is going to be a coordinator at the health clinic, somebody who can kind of help direct traffic and support the community health workers. But the idea is that they're going to be out at community sites, engaging with churches and people. The hospitals have put in some money to help with the coordinator's position and then we've put in a grant request of about $586,000 to the Episcopal Health Foundation, which is down in Houston and is very interested in community health and has been working with us as we've been working on this model and talking with people in our community.
Q    The Episcopal Health Foundation is very well known for its work in community health.
Polk    Well, keep your fingers crossed. If we get funding for this, it'll be a big win for the Waco community. The money will be housed at Waco Foundation, the coordinator will be employed by the health district and the city has signed off on that. Some of the money is coming from the hospitals and the rest of the money will go in the form of monthly stipends to community health members fulfilling this role. And we'll pay for their training. It's another example of all these different partners. [Note: A grant of $588,000 divided over three years was approved by Episcopal Health Foundation last week.]
Duncan    Another piece in the puzzle: The city has agreed to consider the paramedicine piece from the fire department, so then the community health worker will have the resources of the fire department if they do have an emergency. That would mean they wouldn't have to call the hospital or ambulance service, which otherwise would mean a big bill. So some of our first-responder work can actually be handled by our fire department.
Q    So how did Prosper Waco figure in all this?
Polk    We started talking about all this last October, building consensus that this could be a model that might work and that people could buy into. At the very same time, the Family Health Center was developing this integrated health-manager piece where they could train licensed clinical social workers to work with doctors and nurses to provide support for the patients when they walk into the clinic. They could check in with [patients] after their appointments, email them, call them. But they were to be based in the clinic as opposed to the community health worker, who would be based in the community itself. Well, we saw that these were two very similar things. They're both about providing support to people so that you get better health outcomes. So we asked: Shouldn't we connect these two? The Family Health Center's Jackson Griggs, the MD over there really leading this, was going to apply for a grant with Episcopal Health Foundation to support that. We were starting to talk about this community health worker thing and we discussed looking at a more integrated, combined project. And that's what we ended up doing. It took longer, but I think it's going to be far more successful.
Q    You've mentioned that some of the biggest challenges involve the financial security aims.
Polk    I think it's because there's not, strictly speaking, a professional group of people on this issue. If you raise the issue of education, you already have a group of educators working on it. If you raise health-care issues, you can easily get a group of health-care professionals to work those concerns. When you say financial security, who are you really talking about? I mean, sure, there are the nonprofits who do job-training or help the poor or the homeless. And there are the banks and financial institutions that provide financial literacy. And then there's the business community that actually employs people. But how do you get all those people together to work in an effective way? I know that's the steering committee whose meetings you've attended most. And the challenge is how do you come up with solutions that make sense to all those very different folks?
Duncan    In short, how do you show them the bottom line, that return on investment? When we first hired the Upjohn Institute for Employment Research [to study Waco's chronic poverty, including how the business sector can help battle it], one thing they told us was that we're not going to be able to get the business community — the employers — to buy in to this unless you can show them a return on investment. They've got their noses to the grindstone, running a business every day. But the more we have visited with employers, the more things such as job turnover evolved as a concern. There's not an account on your income statement that shows turnover costs, but if you have 30 or 35 percent turnover, you're having to retrain and spend a lot of money hiring people. And you could have possibly invested on the front end to have kept successful employees. It's like college: You can have a successful student if you invest on the front end. So we have to get that level of return on investment clearly communicated and a means of attacking the problem. And it's hard to get them all around a table and say, "This is something that would save you money." The Waco Foundational Employment Network [helping place people in full-time jobs] is the beginning of that.
Q    Yes, it seems Baylor University administrator and civic leader Ashley Thornton and her partners in business and job-training are really slugging long and hard on this.
Polk    Isn't Ashley always involved? [Laughter.] Yes, and that's hard to do because it isn't really a program, it's a consistent working group of social service agencies, staffing agencies and then employers. Essentially it's a forum for saying, "We've got people here who are trying to place people in jobs and we've got people who have those jobs. These groups need to be talking to each other." And what we're tracking is how many people do all these organizations helping job prospects actually place in jobs and where are they placing them? How long are they staying in those jobs?
Q    So how deep has the buy-in by the business community been in this?
Duncan    It's limited. It's not widespread. And I think it's because of what Matthew said. I think the organizations that businesses belong to are focused on other things. They're focused on job growth, they're focused on raising wages, they're focused on a lot of things that are good for business. But it's hard to get someone focused on creating opportunities for those in our community who range in age from 16 to 24. It's hard for them to see [neglecting this population] as a cost to them. It's a cost to the community, yes, but it's not a cost to their business to have those 1,900 16-to-24-year-olds who aren't in school and aren't employed. So who's really responsible for that? It's hard to get a business buy-in for that. I get that. I understand that. But at the same time, if you have a 35 percent turnover and you're having a hard time filling vacant jobs, sometimes it's hard to connect that cost of turnover with the idea of real opportunity.
Q    Well, I suppose that's why I've gone to a number of meetings on the financial security element of this. I see some in the business community such as John Kinnaird really working hard on solutions and coming up with practical ideas, but I sometimes find myself wondering where the rest of the business community is.
Polk    Well, the problem is the business community is not a monolithic thing. You can kind of put educators in a box in terms of their interests and how they approach things, but if you look at some of these things, employers plug in where they see that it benefits them. For instance, with the work readiness certificate [for job-training programs], Frank Graves at MCC and Dick Hinckley at the Center for Occupational Research and Development have been leading in that effort and they've reached out to Ashley Lunde [director of business retention and research] at the chamber of commerce to say, "Hey, can we get a half-dozen employers together to bounce ideas off of them because we're developing this curriculum [for job-seekers to obtain this certificate] and we want it to be based on what employers see that employees need to be good entry-level employees, such as showing up for work on time every day and knowing to call their supervisors if they're going to be sick and knowing to dress professionally. So some of these businesses who employ quite a few entry-level employees have come and said, "We'll give you feedback on what we want to see a curriculum like that teach people so there's a better chance we get people who are ready to work."
Q    I was looking through this report and it's pretty comprehensive. In fact, it's pretty massive for someone to get his mind around it all. The folks you guys are trying to help probably can't even read this.
Polk    That's part of the challenge, communicating at all these different levels. It's all about mutually reinforcing activities. That sounds like jargon, but that's what this really is. It's not necessarily a comprehensive plan where we do Step A and then Step B and then Step C. It's about attacking problems in a bunch of different [ways]. Does the average community member need to understand how all this fits together? I don't know the answer to that yet. But we want people in the community to understand that good things are going on and that all these different organizations are being strategic and collaborative in coming up with new ways to help people. We have our community engagement council which involves grassroots folks from around Waco and we meet with them monthly and have great relationships with them. And, like I say, it's pretty bewildering when I try to keep them up to date on everything that's going on. Sometimes they even start to nod off. It's good that we have dinner there! [Laughter.]
Q    Sure, there's a lot of in-the-weeds discussions, but some of the broader possibilities are exciting. I mean, getting churches involved in activities to help ordinary folks build wealth. So much of the time, after all, it's not just how much you make but what you do with it after you make it. That's easy to say, but these folks from churches and other places are trying to help everyday people make what they do earn count for something more in the long term.
Polk    And that's why I'm excited about the Sept. 19th event because it's hard to try to explain all this to somebody. "What do you do at Prosper Waco?" Obviously key people who have been deeply involved in this process will be at the event, but we also hope that people who kind of, sort of, know about Prosper Waco will come so that we can show them some of these community efforts. One thing we want to do is recognize the people and the organizations who are involved in this and remind others that Prosper Waco is not a nonprofit that gives out money or actually does all these great programs. We're not trying to be Mission Waco or Salvation Army or Goodwill. It's about bringing all this together under one big umbrella and showing that when you put it altogether and you focus on specific issues, you actually start to move the needle.
Q    So has the needle moved yet?
Duncan    Have we moved the needle on poverty? I think it's a significant accomplishment to identify where the needle even is and what it's now going to take to move it. You know, I was sitting down here about three months ago and you were giving me my exit interview as mayor and you kept going back to what I thought we'd accomplished. And I didn't do it, but it's the collaborative nature of this community and that people recognize the problem of poverty isn't just one entity's problem. There's not just one entity that can solve this. But if we can all come in and contribute, I think we really can make a difference.
Interview condensed and edited by Bill Whitaker.