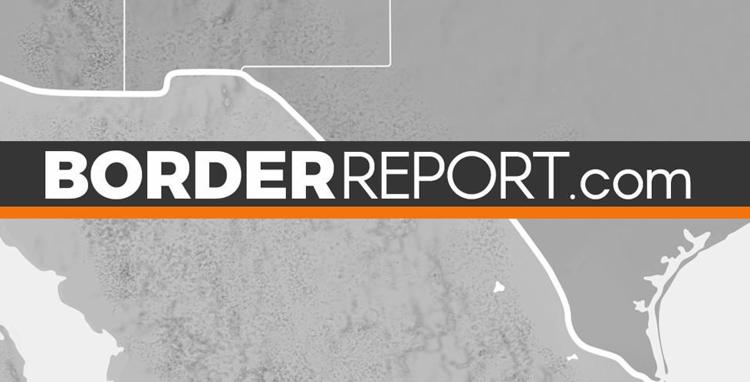 With the exception of Washington, D.C., the U.S.-Mexico border is the most intriguing, controversial and misunderstood stretch of America today. It's one that veteran journalist Sandra Sanchez now investigates for Border Report, dedicated to daily coverage of the festering immigration saga, pursued through everyone from migrant center volunteers to U.S. border patrol officials to the immigrants themselves, many of them asylum seekers. Sanchez, who served on the Waco Tribune-Herald editorial board and later as McAllen Monitor opinion editor, recently returned from a borderland tour extending from California to Texas. With her permission and that of Border Report, we offer a series of excerpts from her coverage, limited to Texas and Mexico due only to space concerns. Three takeaways from Sanchez's reporting: the vibrant economic dynamics along the border; the dangers heaped on asylum-seeking migrants through the Trump administration's new "Wait in Mexico" protocol; and the level of Christian goodwill at the border, including that of Samaritan's Purse, a charity headed by evangelical leader Franklin Graham, a strong supporter of the president.
Big Bend Ranch State Park: Rafting guide Anna Cole Rickman, 23, makes her living on the waters of the Rio Grande. This particular stretch of the Rio Grande is one of her favorites, she said as she rowed for four hours down the river, leading a tour. The rains have been unusually plentiful lately and the Chihuahuan Desert was especially green.
"You could come back a hundred times and probably not find it like this," said Richman's boss, James Olk, part-owner of Big Bend River Tours.
Olk, boating professionally for 29 years, moved here in 1991 and has been taking tourists out on the Rio Grande in this state park, marketed online as: "Welcome to the other side of nowhere."
Roads into and around the remote Big Bend region twist, turn and skirt the majestic Chisos Mountains. They also plow through vast desert. Bordering all is the winding Rio Grande — the U.S. border with Mexico. This is where Rickman and Olk earn their living. These are the sights they show tourists.
Both wonder what a border wall would mean for their livelihood. Nobody knows if, much less when, a wall might be built. Olk mostly wonders how, given any type of wall would have to be built high on the banks, well above the river cane. That's because the soft soil in many parts is constantly falling into the river canyon; the topography shifts daily. They say the area also is prone to flooding when it rains as it had earlier in the week. "Nobody really knows what their plans are," Olk said of Washington and Big Bend. "It's kind of a unique environment."
While President Trump has been adamant about building a wall from South Texas to San Diego, he has acknowledged some parts, such as the Big Bend area, might not be suited for it. Rickman says "people ask all the time" about the wall and immigration.
"I have pretty much the same answer all the time: We're so far out here on this stretch that the scariest thing you're going to see is a mountain lion," she said. There are no restaurants or homes out here. The river flows through a state park, then Big Bend National Park, even more isolated. The high river cliffs are believed to have formed 30 million years ago from volcanic ash. Some such as Dark Canyon jut 800 feet in the air and tower over the river.
"We have a natural barrier in many places here," Olk said.
Prickly pear cacti perch on the cliff rocks; turtles sun themselves on rocks in the middle of the river. Coyotes, javelinas, Mexican black bears, bighorn sheep and their rival, aoudads, all make their home here. Rickman says sometimes herds of aoudads on the rocks are unnoticeable because they blend in.
"I was surprised that was Mexico, but it doesn't worry me," Laura Syrett said during a tour with husband Peter Evans of London. "I did think there would be Border Patrol all along the border. But it would be pretty hard for someone to cross here."
Big Bend National Park: The desert and wilderness of the Big Bend makes it hard to connect to strong Internet service for residents. It also means law enforcement, Border Patrol and officers at the port of entry in Presidio can't always connect online, even when working an active case .
U.S. Customs and Border Protection Acting Port Director Alejandro Leos, who oversees the port of entry in Presidio, says his 85 officers oftentimes can't connect via cellphone to verify biometrics on people trying to enter the United States. This can result in travelers waiting till their information goes through and officers clear them. It also puts officers at risk if they're in the presence of a person deemed dangerous and they're unaware of it.
Real-time technology is essential as CBP officers assess every situation and every person seeking to enter the United States . Officers work hand in hand with Border Patrol agents, other law enforcement and even locals to try and help one another in this rugged terrain, which includes 800,000 acres of Big Bend National Park — 15th largest national park in the nation. "Any additional help we can get, we welcome it."
Some migrants processed at the Presidio port — only port of entry for this region — are taken across the bridge to Ojinaga, Mexico, to await asylum hearings. This is part of the new policy begun this year called Migrant Protection Protocols, reportedly to alleviate a backlog of migrants in the United States awaiting immigration hearings. Through August, there were more than 1 million backlogged immigration court cases, the Transactional Records Access Clearinghouse, a data-gathering, data research organization at Syracuse University, recently reported.
Recently border officers said they have been encountering unusually high numbers of families from Honduras seeking to cross into the United States in this area. Roberto Dominguez, patrol agent in charge of the U.S. Border Patrol's Alpine Station, which includes the Big Bend Sector, says children as young as 18 months are being brought through this desolate stretch to evade law enforcement in more urban parts of the Southwest. This taxes officials who must take ATVs and helicopters to reach migrants and render aid. Some areas take seven hours to reach.
"Border Patrol and ourselves run a lot of unique risks out here and the terrain is very rough," Leos said. "At the Presidio Port of Entry, our youngest immigrant has been eight months old. When a family group travels for several days with only a small bottle of water and an eight-month-old infant, that is a real risk and can turn into a deadly situation there."
Nuevo Progreso, Mexico: Roy and Anna Gonzalez cross the international bridge from Progreso, Texas, to Nuevo Progreso, Mexico, about twice a month to go to the dentist, buy prescriptions and enjoy an authentic Mexican meal.
"Dentist, medicine, whatever. I enjoy the food. I get to buy some knickknacks and stuff," Roy said on a recent hot Saturday as the couple from San Benito, Texas, waited to buy cold beer at an outdoor market. Like many Americans, the Gonzalezes walk across the Progreso International Bridge, which costs a buck. (It costs only 30 cents to return from Mexico.) They said they feel safe here. This area caters to tourists and Americans coming to shop.
"The worst part is the pedestrian line to return to the United States," he said. "That's frustrating."
American shoppers don't have to leave the drag to find an ample supply of dentists, medical doctors, prescriptions, vitamins, pet medications, clothing, home goods and Mexican food. Mexican beef sandwiches are popular and tasty, locals say, and a plate of three can be bought for about a dollar. Lively music cascades through the streets.
Everywhere are signs for pharmacies, dentists, doctors, barbers, manicures, pedicures, Botox and plastic surgery. Spotters working for merchants are positioned on doorposts trying to entice shoppers inside. "Diet pills. I have diet pills!" a man says in English to a lady. Inside pharmaceutical shops, one sees signs prohibiting cameras or videotapes. Medications and counters are strategically placed. For instance, at one popular shop, medicines to prevent pregnancy are in one area, medications to help get pregnant or test for pregnancy are in another. Shops don't ask for prescriptions.
Border Report has been told the reason filming is not allowed is because Mexican law forbids selling medications to foreigners without prescriptions, but nobody seems to ask for a prescription here. Ed Herlay didn't need one. This Nebraska transplant, who for the past 12 years has lived in a trailer park in nearby Donna, recently went to Nuevo Progreso and said he can now see better: "I got these glasses and they were $200 for the eye exam, frame, lenses. Everything. This would have been $600 in the states."
"In this town, we live on tourists. If there are no tourists, there's no business," said Chiquilin Medina, who makes and sells wallets and belt buckles at a street booth. Most winter tourists arrive starting in November and stay till Easter. Norma Garcia came with friend Donna Eyles and Garcia's 17-year-old daughter. The trio bought so much Mexican tile they had to roll it back over the international bridge in a red wagon after a 30-minute wait.
Del Rio: Tiffany Zook is the wife of a Border Patrol agent. Since March, she has watched her community in far Southwest Texas struggle to help an onslaught of migrants. They come from many countries, speak many languages, including Spanish, Creole and French. Busloads of upwards of 60 migrants were dropped off at a gas station in the town center. Penniless and disoriented, migrants wandered, uncertain where to go next.
"Border Patrol came to the faith-based community and let us know of the need that they were going to have to drop them off in the community," Zook said.
These migrants had been processed by Border Patrol and U.S. Customs and Border Protection officials and legally released to await their asylum hearings. In response, Zook, 44, along with several area pastors and nonprofit organizations in Val Verde County, formed the Val Verde Border Humanitarian Coalition. The city of Del Rio leased them a building at a discounted rate. Samaritan's Purse set up air-conditioned tents where migrants could eat and men could sleep. Fifty cots were set up inside. An overflow building was opened for women and children. Bassinets were provided for babies and the Southern Baptists of Texas Convention Disaster Relief Ministry put a shower truck in the parking lot.
At the height of the surge in May and June, as many as 200 migrants per day came through this respite center where they received food, shoes, clothes, a shower and could nap. They got help with transportation to other cities. But more recently, when Border Report got a tour of the compound, only two migrants lingered at the site. Zook says it's because the Border Patrol began implementing Migrant Protection Protocols, the immigration policy already in effect in other parts of the Southwestern border. Rather than dropping migrants at the center of town, agents and CBP officers now transport the majority to Laredo where they're sent across the river to Nuevo Laredo, Mexico, there to await their court hearings.
MPP — the so-called "Wait in Mexico" policy — began on July 17 in Brownsville and has resulted in some 600 migrants sleeping in a tent encampment in Matamoros, Mexico. In communities along the Southwest border, humanitarian shelters such as that in Del Rio have seen their numbers decrease. In some instances, they closed because the need for them on the U.S. side no longer exists. In McAllen, where 700 to 1,000 migrants were helped per day at Catholic Charities of the Rio Grande Valley's Humanitarian Respite Center as late as August, only a handful of migrants now show up.
Numbers were so low at Val Verde Border Humanitarian Coalition facilities, Zook said, that when Border Patrol agents dropped off a woman six months pregnant, Zook took her to her own home so she wouldn't be alone. The woman was elated to have been one of only 21 apprehended as a group by Border Patrol agents, then released in the United States. "She felt lucky and excited," Zook said, adding the coalition helped the migrant get transportation to meet her sister in Baltimore.
When asked if the coalition center might soon close, Shannon Daley, program manager for Samaritan's Purse Disaster Relief, said: "That all depends on the migrant flow. It's a very big unknown of what that will continue to look like. At this point in time, they're not anticipating this will close but time will tell that."
Christy Caldwell, a volunteer with Samaritan's Purse who paid for her travel from Gulf Shores, Alabama, to Del Rio, is on her second tour to help: "It's just amazing to see God's work here."
Laredo: The Laredo ports of entry — a sprawling system in South Texas comprised of four vehicular international bridges, one international rail bridge and one airport — quietly surpassed Los Angeles ports as having the most value of goods coming into the United States in March. That month, the Port of Laredo's overall trade value was $20.09 billion. The Port of Los Angeles' was $19.66 billion.
It was an almost 10% increase in trade for Laredo from February to March, while Los Angeles' decreased 10%. Much of this involved the trade war between the United States and China. The Port of Los Angeles is dependent on China for its trade industry, then down 17%. Laredo's port is dependent upon Mexico for international trade and that was booming, up 1.5%.
The distinction was short-lived but still seemed to take Customs and Border Patrol officials by surprise. They smiled and shook their heads at the No. 1 ranking, which lasted only three weeks but elevated this city's economic profile on a worldwide stage.
Javier Vasquez, U.S. Customs and Border Protection's assistant port director for trade operations in Laredo, says Laredo's World Trade Bridge still is No. 1 inland port in the nation. That means a tremendous volume of commercial cargo comes through this area. Daily, Laredo ports process 7,000 trucks. More than 2.5 million per year cross through these ports of entry; 2.1 million per year cross through the World Trade Bridge, he said.
As he spoke, hundreds of 18-wheelers waited in lines, ready to pass through Laredo and onto U.S. Interstate 35, which quickly funnels cargo to points north. Wait times can be 90 minutes and the line can extend for more than half a mile.
Brownsville: The U.S. Border Patrol's Rio Grande Valley Sector has for several years been the busiest for migrant apprehensions in the entire U.S. Southwest border. Fifty percent of all illegal drugs cross the Southwest border in this region and 40% of all undocumented immigrants cross in just these 77 miles, RGV Border Patrol Sector Chief Rodolfo Karisch stated recently in federal court. Since the migrant surge began in 2014, U.S. immigration agents in South Texas detained migrants at holding facilities spaced throughout Starr, Hidalgo, Willacy and Cameron counties as they processed their asylum claims. This included giving migrants a "credible fear" interview to determine whether they had cause to apply for asylum in the United States because of a legitimate fear of returning to their home country.
The Trump administration in July began to implement its new policy for migrants apprehended in South Texas, completely changing the process of applying for asylum here. The change comes as the average wait time for U.S. federal immigration court hearings is now at 700 days — about two years, according to Transactional Records Access Clearinghouse, which tracks federal immigration court cases. President Trump has also repeatedly promised to close the border to this influx of migrants, mostly coming from the Northern Triangle countries of El Salvador, Honduras and Guatemala. The new Migrant Protection Protocols had been used in San Diego and El Paso but never before in South Texas where vast numbers of migrants are apprehended.
Now migrants who come into South Texas must wait in Mexico before they can make U.S. asylum claims. Immigration advocates say migrants are not readily given credible fear interviews at the time of their arrest or prior to their removal, reversing previous policy. Now those questions seem to come from U.S. federal immigration judges. Courtrooms where asylum hearings are held are also different from the past. Migrants now must appear before a U.S. federal immigration judge via videoconference from a new judicial tent city recently built at the base of the Gateway International Bridge in Brownsville. Federal immigration judges are housed at courtrooms in Harlingen, some 30 miles away. Neither media nor the public has been permitted into this new judicial tent facility. Only lawyers whose clients have cases may enter — and only on days their clients are in court.
"The lack of access is just one more way in which this entire process is a flagrant disregard of the rule of law and due process," said Efren Olivares, racial and economic justice program director for the Texas Civil Rights Project. "Now it's closed to the public and it's just counter to our justice system."
Based on Border Report interviews with immigration advocates and MPP migrants apprehended throughout the four-county South Texas region, it appears that following apprehension and processing migrants are transported by officials with U.S. Customs and Border Protection and/or U.S. Immigration and Customs Enforcement to Brownsville. They're dropped off at Gateway International Bridge and told to wait in Matamoros.
Immigration and Customs Enforcement Acting Director Matt Albence said his agency has released "close to 450,000 family units this year" and this new MPP policy "reduces the incentive" for these migrants to seek asylum when they do not meet criteria: "So there is an impact as far as restoring integrity to our system."
Upwards of 600 migrants who have been released to Mexico to wait for their asylum claims now sleep in a makeshift tent facility on the streets of Matamoros. It's cramped, dirty and smelly, and migrants say it's dangerous. Some migrants sleep in shifts to stand guard because they have heard of children being snatched away in the night from tents, never to be seen again. There are reports of women being forced into prostitution plus families simply vanishing. They may well be returning to their countries of origin, but it's unclear what's happening to them. Although the agreement with Mexico for MPP states that Mexico will provide humanitarian care to safeguard migrants during their waits, immigration advocates say this is not happening.
"What Mexico can agree to do is a lot different from what Mexico can do," U.S. Rep. Filemon Vela, D-Texas, whose district includes Brownsville, told Border Report. "And it's pretty clear to me that Mexico may be very well intended in terms of trying to protect and take care of these people, but they're clearly not capable of doing it. Many of the volunteers are involved with taking food just to feed people on the other side. It's become clear to me that it's just an inhumane situation and that on the Mexican side they are in no way prepared to take care of those people."
ICE Chief Albence stands behind the new policy, noting that "90% of all family units and people who come from the Northern Triangle do not meet the legal thresholds to apply for asylum."
"Everybody is entitled to their own opinion on how things should be done, what policies should be enacted." he said. "But they're not entitled to their own facts. There is a lot of ugly rhetoric that is out there with regards to my agency, DHS as a whole and my agency and people who are upholding the law and [critics are] vilifying us for doing the jobs that we were sworn to do."
The latest statistics released by U.S. Customs and Border Patrol show a decrease by nearly 25% of apprehensions on the Southwest border. Through August, the total number of asylum-seekers apprehended and found to be inadmissible was 64,006. That's a 22% decline from 82,055 in July, a 56% decline since the May peak of 144,255, according to the Sept. 10 news release.
For two months, Carolina Caranza, 21, of Honduras, has been living in a tent with her 2-year-old daughter, Emmy, on the streets of Matamoros. During a Border Report visit to the encampment on Sept. 14, Caranza said she was desperate to leave this situation. But she said her first U.S. federal immigration court date isn't till Oct. 21 at the Gateway facility. Every morning, volunteers bring bottled water to them, but each family gets only one bottle.
Caranza still nurses Emmy and must do so despite drinking very small amounts of fluid throughout the day, even as temperatures soar into the high 90s, sometimes 100 degrees. They bathe in the filthy Rio Grande and hang their clothes on the fence to dry. They use the banks of the river as their bathroom and say they won't enter the two porta potties set up for the 600 people because they fear it's full of disease. They have befriended Fernando Montoya and his family. Together, they watch one another's back. One man always stands guard.
"We are companions," Caranza said. "But how long can we live like this? We have nothing."