At Coach Clyde Hart's retirement dinner last month celebrating his 56-year tenure, it was obvious as I listened to track and field teammates talk about their Baylor University experience under Coach that he is a living testament to the university's foundational pillars. These pillars of transformational undergraduate education; Christian environment; research and scholarship; and arts and athletics were recently reaffirmed as the university launched its $1 billion Illuminate campaign.
Like many other Baylor legends — Bob Baird, Bill Cooper, Robert Reid, Dan McGee, Jim Vardaman, Betsy Vardaman, Martha Lou Scott, Bill Hillis, Cornelia Smith, A.A. Hyden, Tom Hanks, Grant Teaff and J.W. Wimpee — Coach Hart, 85, incarnates university aims and aspirations. To incarnate is to embody or actualize, and these legends, in a sense, became Baylor. Coach Hart's record of longevity, exceeded only by his record of excellence, modeled the values of these pillars for thousands of students whom he coached and the hundreds of thousands of spectators who watched his record-breaking athletes.
I was a pole vaulter on the Baylor Track Team from 1974 to 1978. At the retirement dinner, as I listened to representatives from Coach's teams from six different decades, I realized everyone was saying the same thing: "Coach, thank you for recruiting me to come to Baylor. Baylor changed my life." The witness of these student-athletes was that their Baylor experience had been transformational during their axial years as they entered adulthood and launched careers, families and civic duties. The liberal education skills — critical thinking, creative thinking, civic responsibility, moral reasoning — that we acquired in the classroom and at the track were foundational and life-changing.
We sat in the classroom in the mornings reading texts critically, analyzing complex problems, engaging other viewpoints. Then we tested our bodies, minds and spirits in the afternoon and weekends at the track where we cultivated and practiced the intellectual, moral and spiritual virtues of integrity, fortitude, patience, humility, attentiveness, hope, fair play, courage and love. Days were filled with English literature, calculus, physics, sociology and chapel by morning; during workouts on the track come afternoon, we studied under Coach Hart. The habits of mind and heart instilled in us at age 18, 19, 20 and 21 remain with us today. At dinner's end, one speaker called out a list of professions and asked us to stand when our profession was announced. Teachers, physicians, nurses, lawyers, professors, clergy, policemen, elected officials, computer programmers, artists, entrepreneurs, military officers, coaches, professional athletes and others stood, one by one, hundreds who had gone out from Baylor into our state, our country and our world in service and work — individual lights shining, ignited by a coach, fueled by an alma mater, each proof of a transformational undergraduate education in green and gold flames.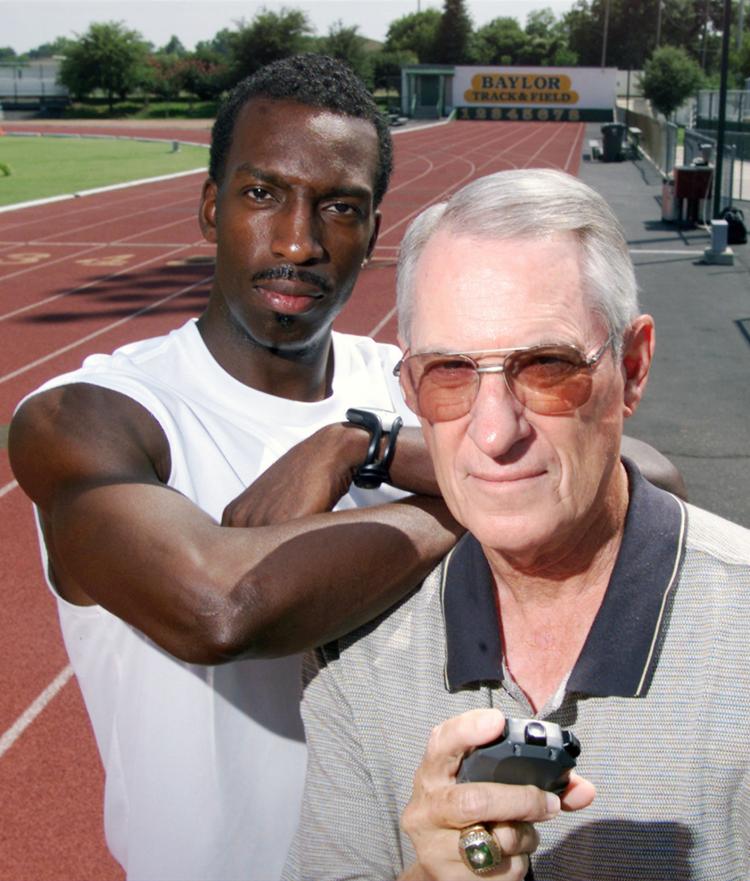 At the retirement dinner, Coach Hart spoke following two hours of remarks by 13 former student-athletes. Coach chose to limit his remarks to each of the 13 who had spoken about him: "What I remember most about each of you has little to do with your track accomplishments." Then he went on to say something about the character of Dick Bourland, Danny Brabham, Willie Caldwell, Sandy Forstythe Massey, Michael Johnson, Jennifer Jordan Washington, Jeremy Wariner, La Kadron Ivery, Drew Seal, Christiania Holland, Kristin Mulliner Hill, Michael Hoffman and John McKenzie. He talked about their hometowns, their mothers and fathers, their brothers and sisters, their children, their majors, their professions. He recalled the little things — their speech habits, clothing, conversations during practice, injuries. And he reflected on major life events — tragedies, triumphs. In that group of 13 that he had personally asked to speak were walk-ons and world record holders. Yet what Coach had to say about them had little to do with their athletic accomplishments. What mattered most was their life record and the fact they were Baylor Bears.
The Christian environment — the second Baylor pillar — that we experienced in chapel, in the classroom, in the residence halls extended to the track. Coach had a list called the "4 Ps" that he instilled in his runners — Push, Pace, Position and Prayer. The "4 Ps" might be thought of as intention, flow, awareness and transcendence. Embedded in his lessons of technique and strategy was an affirmation of spirit, an acknowledgement that our efforts came from a disciplined but limited will within but also from something beyond us that seemed at times to propel us in unexpected ways. This son of a Baptist preacher created an environment that encouraged us to grow spiritually as well as mentally and physically.
So far as I know, Coach Hart did not recruit anyone because of his or her religious identity. On my teams in the 1970s we had Baptists, Catholics, Methodists, Pentecostals; we had conservatives and liberals; atheists and "Jesus Freaks"; gays and straights. Bus rides to and from track meets often became rolling forums to discuss theological, political and moral issues of our day. As a religion major, these discussions were not only informative and existentially challenging for me but entertaining. When you're homeward bound all night from a meet in Monroe, Louisiana, through the dark piney woods, you need a way to pass the time. The track team was a place where we could agree and disagree about matters of depth and yet remain family. Some found spiritual homes in the church through the influences around them. My teammates like half-miler Phil McClendon, cross-country runner Tom Harrison, pole vaulter Butch Riddle, long distance runner Bill Adams and manager Ted Foote became ministers after graduation. They continue in these ecclesial roles today.
Following my four years at Baylor, I volunteered as a missionary journeyman with the Southern Baptist Convention where I was posted to Kenya to teach Christian religious education and coach basketball at a Baptist high school. My work there seemed to extend my Baylor experience which wedded education, religion and sport. Remarkably, four of Coach Hart's tracksters followed me to Kenya as missionary journeymen. These kinds of postings are not accidental; they're part and parcel of Baylor's motto, Pro Ecclesia, Pro Texana. Baylor's current track and field head coach Todd Harbour, one of my teammates from the '70s, continues the mission of providing this Christian educational environment .
Kristin Mulliner Hill, mid-distance runner, 1989-1992, spoke at the retirement dinner about the environment she experienced on the track team: "Coach, you have probably advanced ethnic and gender relations at Baylor more than anyone else in her history. You treated us all the same — no matter our gender, no matter our ethnicity. Thank you for modeling Christ for us."
In a sense, research and scholarship might be the most obvious examples of Coach's embodiment of a Baylor pillar. His remarkable achievements — coaching an Olympic gold medalist in six straight Olympics (1992-2012); coaching at least two gold medals in five consecutive Olympic Games; coaching nine Olympians who have won 13 Olympic gold medals, one silver and three bronze; and leading his 4X400-meter relay teams to All-American achievements in 26 of 29 years — place an exclamation point on the fact he reached the top of his field in the arena of higher education. He is recognized as one of the greatest track and field coaches in U.S. history. His path to success is obvious.
Through his asking a question, doing research, constructing a hypothesis, testing with experimentation, analyzing data, drawing conclusions and publishing results, he made Baylor world-renowned as "Quarter-Miler University." As I sat at the retirement dinner, two of Coach Hart's protégés of world fame spoke — Michael Johnson and Jeremy Wariner. What's obvious to those who follow a sport is that a great athlete makes those around him or her better and they collectively make a program better. Baylor became Quarter-Miler U because we won national championships and gold medals in the 400 meters and the 1600-meter relays. Yet not all quarter-milers at Baylor won gold. But each who ran with the likes of Michael Johnson, Jeremy Wariner, Willie Caldwell, Jennifer Jordan Washington and Wil London improved because they trained alongside greatness. And the track program got better because of these world-record holders.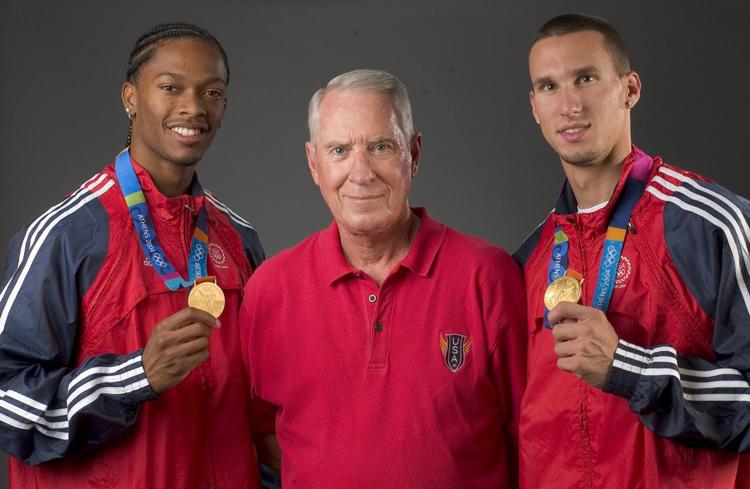 One of my biggest regrets during my pole-vaulting years was that I didn't have a world record holder as a teammate. I almost did. Billy Olson, the first person in history to jump 19 feet indoors, was my teammate during my sophomore year. But, after one semester, he transferred to Abilene Christian University. From there, he would go on to become an Olympian and world-record holder. Had he stayed at Baylor, I would have never broken the Baylor record, which I held for a while, because Billy would have set a bar I could not have reached. Yet I would have been a better vaulter if I had been able to train with one of the greatest vaulters of that decade. This example from athletics may help explain the obvious value of Baylor's aspiration to enter the ranks of the top-tier research universities in America. Having faculty who research and discover at the highest levels not only aids in the learning that takes place in their classrooms, it also inspires the research of other faculty in their departments. It advances the university's mission to create knowledge. Excellence in any field has a rippling effect. Baylor's track and field program provides a test case for that theory as Baylor attempts to raise more than a billion dollars to help it achieve the highest level of research activity.
At the retirement dinner, Coach Hart told a story about Jeremy Wariner's gold medal and world record-breaking performance in the 2004 Olympics. After his winning race, Jeremy with the American flag in tote came over to embrace his coach. Coach Hart said to the 20-year-old Baylor student: "Jeremy, do you realize what you've just done?"
Jeremy said: "I broke the school record!"
Coach responded, "Jeremy, you won gold!"
"Yeah, coach," Jeremy answered, "but I broke Michael's school record!"
Sometimes what is excellent locally is also excellent universally.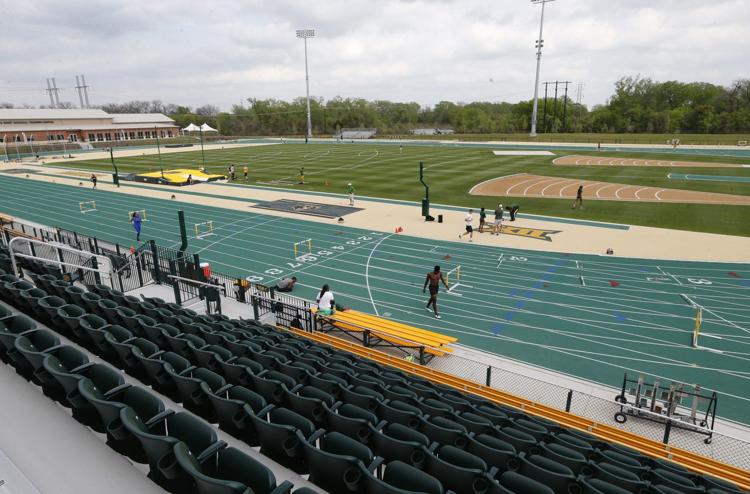 The fourth pillar — arts and athletics — may be thought of as the front porch of the university. It's where the general public and alumni are often most aware of their college — through its teams, choirs and pageantry. Stadiums, halls, fields, theaters, courts, museums, arenas and galleries are the central public places where town and gown meet for entertainment and inspiration. The Clyde Hart Track and Field Stadium is one of the jewels of Baylor's athletic complex along the Brazos River. Like the Baylor Theatre or the Jones Concert Hall, the track stadium showcases excellence through performances in ways that highlight the human body in all of its beauty, emotions, virtues, intelligence and skills. The differentiation in voice — bass, tenor, alto, soprano — of a choir are reflected in the symphonic circus of a track meet where shot putter, high jumper, sprinter and distance runner exercise widely different ranges of athleticism. To the trained eye, these spectacles are not only entertaining but uplifting, inspiring heart and soul.
To sit on this visible front porch for nearly six decades without causing blemish to the university should be understood and applauded as another of Coach Hart's contributions. Athletics — as the university's window to the world — can become a black hole as easily as it can be a bright light. Scandals can erode the public trust. Coach Hart retires this year with head held high and with a university that is proud of a program that is beyond reproach. While winning is an important standard to measure excellence, winning — to refute Vince Lombardi — is not everything. And at a university that espouses a commitment to truth and goodness, winning at all costs is a sin.
At the dinner, Coach Hart told a story about one of my teammates, quarter-miler James Jordan or JJ as we knew him. JJ had a part-time job one summer at Zales Jewelry at the Richland Mall. While at the counter one day, he showed a young man a diamond ring. This customer made the mistake of thinking he could steal the ring. When he thought JJ wasn't watching, he grabbed the ring and started running. JJ immediately jumped over the counter and took off after him. The thief had no clue that JJ was a member of the Baylor track team. After a chase, the sprinter ran the thief down, tackled him and held him till police arrived. This story ended up in the Waco Tribune-Herald and led Waco's chief of police to recruit JJ into law enforcement which JJ entered as a career. "This incident was JJ's interview for his outstanding career," Coach Hart concluded. The prowess of an athlete, when shaped by a coach in fundamental ways, can demonstrate to the public what morality and integrity look like.
As Baylor University challenges its students, faculty, staff, alumni and donors to let their "lights shine bright," may what is revealed be goodness, truth and beauty. Light, as we know, reveals what is hidden. So long as the university continues to invest in coaches, teachers and mentors like Clyde Hart who ignite flames for the common good of the church and the state, the four foundational pillars that support the entire structure will be in place for decades to come. Coach, thank you for recruiting me to come to Baylor. Baylor changed my life.