When the Republican-led Texas Legislature gavels into session this week, our state legislators assure us the closely interlinked topics of school finance and property-tax relief will be front and center. Big question: Whether state officials will mount a crowd-pleasing charade deceptive enough to mislead those most eager for property-tax relief. Judging from letters to the editor and testimony before committee hearings in years past, the prospect of their being fooled again looks good.
Texas Gov. Greg Abbott is playing on the anger many property owners have for local school boards and, even more so, countywide appraisal districts, given that most of the property-tax bills we receive fund public education — and even when local school boards don't raise the tax rate, the rise in property values is enough to increase our tax bills anyway. Abbott proposes tightly capping how much revenue local governments can earn through property taxes annually.
For simple-minded folks in a rage, this might satisfy a primeval vengeance regarding all local governance. More intelligent folks, however, are likely to put two and two together and ask what on earth the governor's plan has to do with restraining skyrocketing property appraisals. Good question — and one that figures in a far larger battle brewing as the state seeks to reinforce who's boss when it comes to political subdivisions and the rapidly mildewing concept of home rule.
Abbott proposes mandating an annual 2.5 percent limit on property-tax revenue growth (down from the current 8 percent cap) for "local taxing entities." Voter approval would be needed if local governments wanted to raise the cap further. Again, this does little to nothing to stop unfair appraisal practices, a legitimate concern. Needed instead: Closing loopholes allowing larger businesses to slip free of paying their fair share in property taxes and demanding more property-value transparency so that appraisal districts can do a better job.
The problem of rising property values might be partially addressed if the state wasn't quietly slipping into its budgets the requirement that local property values rise to certain levels, thus allowing state leaders to devote less and less state money to funding public schools — and leaving the growing burden to homeowners such as you and me. One analysis indicates the state's share of public school funding has ebbed from nearly 50 percent in 2008 to 37 percent now. Some lawmakers such as Republican state Rep. Charles "Doc" Anderson, who represents much of the Waco area, say they'd like to see the state share get back to 50 percent, though Anderson is ambiguous about how long this might take lawmakers to effect. Nonetheless, fellow Republican state Rep. Charlie Geren of Fort Worth has filed House Joint Resolution 24 to demand just that through a constitutional amendment. It would require the state to pay at least 50 percent of the cost of maintaining and operating public schools and prohibit the state comptroller from certifying legislation containing an appropriation for public education unless this requirement is met.
Anderson tells me that he would also like to see local appraisal boards elected rather than appointed: "People don't feel like they have real input there and I think that generates a lot of issues on the property side. If it was elected and they would have a little bit more respect for folks, I think that would diminish a lot of that [anger]. But I think before we can get to the property-tax [problem], we need to get to school finance, reform, legitimate."
One thing Anderson's right about: This scenario about state and local taxes and public school funding — including the confounding, so-called "Robin Hood" system requiring property-wealthy school districts to help fund costs in property-poor districts — has a lot of moving parts and is almost too complicated for many of us to grasp in our busy lives. So many of us instead take aim at the usual suspects, including the appraisal district and schools.
"You can actually see this in the numbers," Waco City Councilman and McLennan County Appraisal District board chairman John Kinnaird said during a recent council session focused on legislative priorities and how the state actually contributes to imbalances aggravating property taxes. "They're reducing [state funding] by 7 percent and they're requiring local property taxpayers to increase their contributions by 7 percent to pay for school finance. This is the main issue."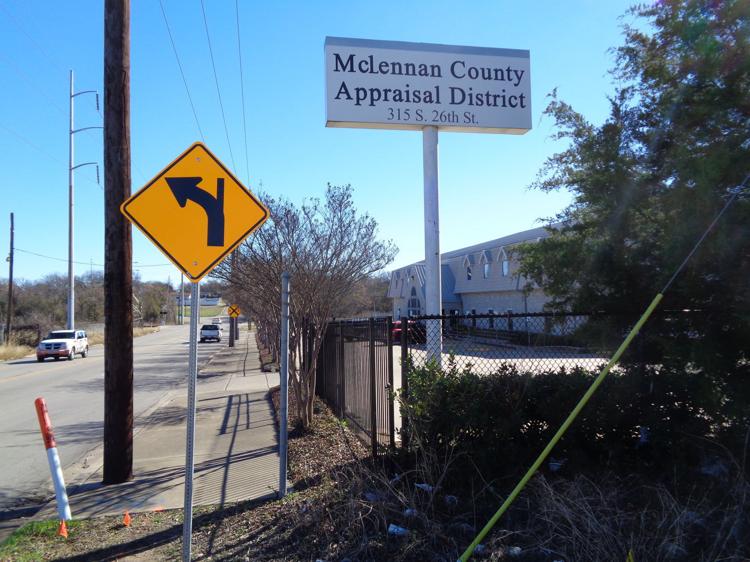 The looming battle over revenue caps as a solution to property taxes is part of an even larger war between Gov. Abbott, far-right legislative leaders allied with him and, back on home turf, town councils, county governments and school boards scattered across our state. As Texas Municipal League deputy executive director Shanna Igo told the Waco City Council Nov. 6, the governor last session proposed a broad-based law preempting local ordinances — "and he's not changed his tune since then."
Igo highlighted a real conundrum for some Republicans: "It's kind of interesting. At our annual [Texas Municipal League] conference, there were so many mayors who came up to me and said, 'You know, I'm a lifelong Republican and I was always taught that smaller government was better and local control was what we were all about.' I told them, 'Well, that's how I was raised as well.' And yet the one thing you can expect next session is more preemption bills."
Example: Expect another legislative attempt to override city ordinances regulating increasingly popular short-term rentals. That topic proved controversial enough in Waco in 2017 that a strong swelling of neighborhood opposition to short-term rentals in historic Castle Heights and Karem Park spurred the Waco City Council to abruptly back down and revise a proposed ordinance. In sharp contrast, Republican state legislators operating from strong property-rights convictions may pass legislation that scraps any local ordinance restraining a homeowner from opening up his or her residence to tourists and visitors, surrounding neighborhoods be damned.
"And on plastic bags, the [Texas] Supreme Court kind of took care of that rule against cities, saying you cannot have a plastic-bag ban," Igo told council members. "Payday lending, tree ordinances and, again, it's the silliest thing, there's a legislator who thinks you must allow up to six chickens in your back yard. So if you have an ordinance on chickens, he thinks that state law should supersede that."
While most states embrace "Dillon's Rule," which sets in stone state supremacy over cities, Igo says pure partisan politics may well be further aggravating matters in Texas: "Last session, the governor called in a group of five mayors that were all Republican-leaning who had helped him in his campaign, like Frisco, Sugar Land, McKinney. And when they got out of the meeting, they were furious. I asked them what was wrong. They said the governor said as long as we have Democrats in some of the major cities, he's going to continue to slap cities around. And they said, 'But you're hurting us, you're hurting the mid-sized cities that are mostly Republican.' And he said, 'I'm sorry, but you're collateral damage.'"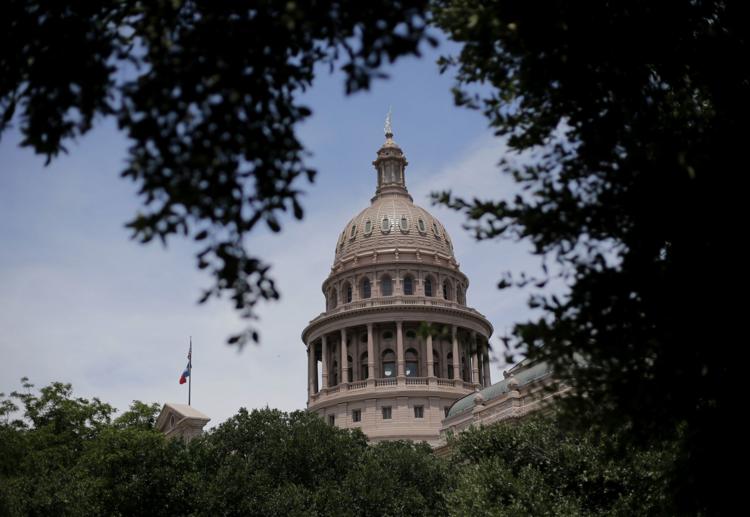 Whatever the motive, we saw some of this struggle last session when the Legislature passed bills superseding everything from local bans on mobile-phone use while driving to city regulation of ride-hailing companies. Arguably the most controversial clash involved a sanctuary city law that could leave law enforcement agencies open to lawsuits when someone is inappropriately questioned about his or her citizenship without probable cause, which risks violation of the Fourth Amendment. Looking ahead: Some state legislators this session want to target cities and counties' right to lobby, yes, state legislators. Igo says there may even be legislation to limit cities' ability to restrain sex-robot brothels.
One might question whether this is a wise, long-term strategy for the Republican Party when 72.4 percent of Texans live in the state's biggest metropolitan areas, a proportion that is growing fast and leaving more and more of the state's population trending Democratic. However, the current GOP strategy plays up the urban/rural divide we see nationwide and placates an extremist political base that now rules the Republican Party. That means putting off re-evaluation of Republican policies in ways that might otherwise reach more diverse, politically moderate populations in major metropolitan areas. For now, Republicans prefer to pick a fight.
"The truth is Texas is being Californiaized and you may not even be noticing it," Abbott said famously during a Texas Public Policy Foundation orientation session for legislators in 2015. "It's being done at the city level with bag bans, fracking bans, tree-cutting bans. We are forming a patchwork quilt of bans and rules and regulations that is eroding the Texas Model. Now think about it — few things are more important in Texas than private property rights. Yet some cities are telling citizens that you don't own some of the things on your property that you have bought and purchased and owned for a long time. Things like trees. This is a form of collectivism."
Some bills eroding the once-cherished principle of local control will likely slip by the public unnoticed, at least till something arises that locals want their local councilman or county commissioner to effect and they learn that's no longer possible, thanks to states' rights ideology targeting cities and counties rather than the federal government. (The latter is no longer routinely pegged as the bogeyman.) But the big tug-of-war this session will likely focus on Abbott's revenue-cap proposal, though the plan is short on specifics and legislators will no doubt offer their own revisions, assuming they carry it forward. Last session the fight over details killed revenue-cap efforts. Through it all, local taxing entities voiced fears that tightened revenue caps (between 4 and 6 percent, as then proposed) could throw into peril funding of everything from significant city street repairs (a major issue for Wacoans) to local law enforcement.
The Texas Association of Counties is expressing the same alarm raised by the Texas Municipal League, noting that a lower revenue cap "does not address the problems caused by a broken appraisal system that causes costly lawsuits and unfairly favors commercial properties at the expense of residential homeowners and small-business owners." That's an overlooked problem Democratic lieutenant governor nominee and former accountant Mike Collier not only highlighted in his 2018 campaign but vowed to fix once in office. Unfortunately for property-tax warriors in the know, Collier lost the election to Republican incumbent Dan Patrick.
The issue of revenue caps has even split the two conservative Republican lawmakers representing McLennan County with "Doc" Anderson favoring the imposing of a tighter revenue cap on local governments while state Rep. Kyle Kacal opposes it, based on sentiments Kacal says he hears from rural officials in a House district that winds from the Waco area south into Brazos County. As Kacal remarked during a post-election Texas Tribune forum: "Those county judges, those county commissioners, those mayors, those city councils are elected. They see those numbers every day, they see those people every day. I don't see my job as a state legislator as hobbling them or impeding them in doing a job they see every day. I'm there to help, not hurt."
Interestingly, Gov. Abbott's revenue-cap proposal includes a potentially bitter pill for fellow Republicans in the Legislature — prohibition against state lawmakers imposing unfunded mandates on "political subdivisions," a major complaint of local elected officials saddled with the cost of programs forced upon them by lawmakers. To quote the governor in his proposal: "Hand in hand with restraining the growth of the local property-tax burden, the Legislature should not impose unfunded mandates on political subdivisions. Under current state law, the Legislature is permitted to enact requirements or mandates on local governments that impose additional fiscal burdens on those governments.
"The Legislature should be statutorily prohibited from imposing any mandates on local political subdivisions that impose additional costs without, at the same time, providing the appropriate funding — effectively prohibiting future unfunded mandates on political subdivisions," the governor said. "Such a proposal must go hand in hand with a property-tax revenue cap because the state should not limit the ability of political subdivisions to raise revenue while at the same time imposing additional fiscal burdens on those same subdivisions."
For city and county officials, the real fix is equitable and adequate school finance, ensuring the state pays its fair share of the fiscal burden instead of sticking it to homeowners and small businesses back home in the form of higher property taxes. To quote Kinnaird over the recent state budget: "It's pretty straightforward and transparent — [state legislators] pulling 7 percent out and making local property taxes go up 7 percent to pay for schools. That's what needs fixing. The revenue caps or anything else they come up with, that doesn't lower anyone's property-tax bill."
Waco City Councilman Dillon Meek says the topic rates far greater attention by the taxpaying public, particularly given politically partisan dynamics in play and the large number of public school districts in McLennan County (20): "And many of the school board members in those more rural or suburban school districts, I believe, likely vote Republican. So it's an interesting quandary we find ourselves in because we have a representation of people who have elected many of our representatives into office who would be frustrated to know, would be frustrated if they really understood how schools were being funded."
"It's going to be an awful session, but our whole message is let the cities run their business," Igo said. "I told one senator one time, and it was when I was not in a good mood, 'Why don't you resign from the Senate and run for mayor if you're so interested in what cities do?' He didn't appreciate it. But I said, 'You've never been to New Braunfels or Nacogdoches or Plainview. You've never been there and you don't know what they want and what they need.' And he assured me that he knew better than what y'all did because he was in Austin. So you kind of have that attitude from a lot of legislators."
If revenue caps wind up being the Texas Legislature's idea of a silver bullet, homeowners and small businesses in the Waco area better hunker down because lasting property-tax relief is probably not coming our way. But enjoy the show. Amidst the Texas Capitol carnival of fireworks, barkers and sleight-of-hand tricks beginning this week, let's see, too, if Republican Lt. Gov. Dan Patrick keeps his 2018 campaign promise to "give every teacher in Texas an average $10,000 raise." Maybe he can get Mexico to pay for it.