During its Feb. 5 meeting, the Waco City Council approved $5.4 million for water and wastewater infrastructure work to address deteriorating pipes and an overwhelmed sewer system, plus reconstruction of South 26th Street from Clay to Bagby avenues, all atop public incentives approved for three downtown developments. This comes in the wake of last year's aggressive $17.1 million street-improvement project, an endeavor greeted with enthusiasm and even some impatience judging from two recent town-hall meetings hosted by council members in North Waco and East Waco.
At one point amidst all this mundane if costly city business, Councilman John Kinnaird betrayed the creeping anxiety that city councils, county commissioners courts and school boards throughout Texas are experiencing. Source of this anxiety: a concerted, decidedly populist push by Gov. Greg Abbott, Lt. Gov. Dan Patrick and powerful state lawmakers to clamp down on property-tax growth by restricting how much political subdivisions can raise from such taxes one year to the next.
Kinnaird made his concern obvious in a request to city staff in response to the state proposal requiring taxpayer approval if a local governing entity's property-tax revenue (barring new construction) tops 2.5 percent from one year to the next: "Given the bonds and the infrastructure investment we're voting on tonight, I'd be curious to see over the last three to five years what the impact would have been if we'd had a rollback rate of 2.5 percent as opposed to [the current] 8, to see what investments and citizen services would have to be foregone. I think that's an important thing to know."
Indeed. This is something every locally elected official in Texas ought to be exploring with his or her administrators, then conveying to constituents.
A banking executive who also chairs the embattled McLennan County Appraisal District, Councilman Kinnaird has been festering over state efforts to place revenue caps on local property-tax growth for a while. This includes the stormy 2017 state legislative session when a Texas House plan to place a 6 percent cap on such revenue and a Texas Senate plan calling for a 4 percent cap in essence canceled each other out. Now Republican legislative leaders and the governor appear on the same page, pressing for a 2.5 percent cap. This unfolds amidst a larger war Gov. Abbott and lawmakers now wage on the once-conservative tenet of local control involving everything from short-term rental restrictions to tree ordinances to annexation regulations.
Kinnaird tells me that his request to city staff seeks not only to estimate revenue lost under such a scenario but also to better gauge how this might have impacted recent initiatives, "whether it's body-worn [police] cameras or new apparatuses, equipment and vehicles for our police and fire departments, whether it's more robust and thorough inspections and code enforcement, which our citizens are clamoring for, or whether it's our roads program, which is finally getting to where I believe it needs to be this year. I mean, public safety, inspections/code enforcement and infrastructure — that's three-quarters-plus of our city budget. So any revenue reduction would, despite what the governor says, significantly affect those operations."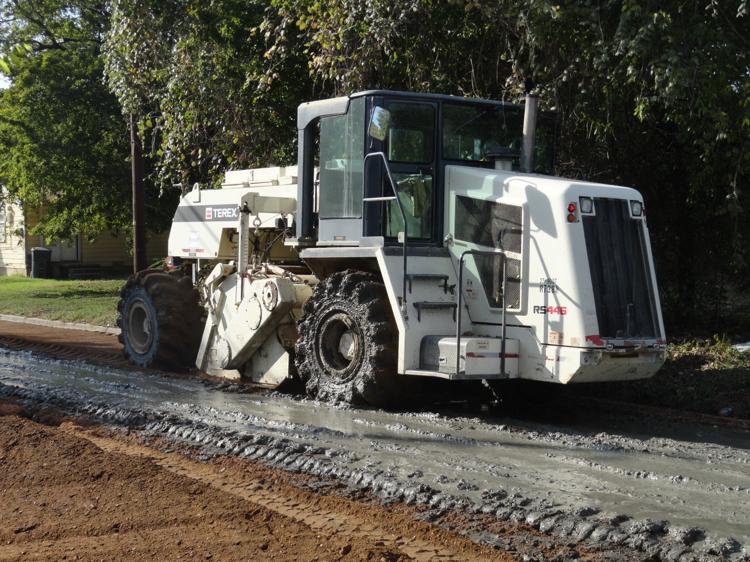 Clearly on the same page but more hard-headed in approach: Burly County Judge Jay Elliott from adjoining Falls County during a Texas Senate Property Tax Committee hearing the following day. Seated during testimony, Elliott looked as if he could barely contain himself from erupting. Possibly riled by the 10 hours of testimony that passed before he could add his two cents on revenue caps, he dismissed senators' claims that, among other things, a tax-rollback election would add a refreshing dose of democracy to economically struggling Falls County.
"Four people in four years have come to my tax hearings because they elected me," Elliott thundered. "I'm the idiot who doesn't understand. They call me every day saying their county roads suck — not their taxes, their county roads suck."
He then unloaded both barrels on unfunded mandates by the state that property-owning taxpayers must fund through their local governments, ironically leaving local governments to catch both the cost and constituent blame: "The biggest reason I'm against this is that you continue to cost the county money. Indigent care? Eight percent. Indigent defense? Four percent. The Sandra Bland Act [which mandates county jails divert people with mental-health and substance-abuse problems toward treatment]? A hundred thousand dollars. The county jail — training, medical, medicine, materials, all that stuff. My deal is put your money where your great ideas are. I just [noted] indigent defense. I spent $180,000 and the great state of Texas sent me $24,000."
He then offered senators a defiant gesture with his thumb, noting: "That's not a thumbs up."
When the hefty Senate committee chairman sought to reassure the strapping bull of a county judge that his expenses for indigent care would not be credited against him toward a rollback election under the proposed legislation, it became obvious we were witnessing parallel universes, one turning furiously in the State Capitol, the other spinning madly in Falls County, and that local and state officials weren't even speaking the same language. To quote Elliott of the "credit" he would get for funding medical treatment of poor folks: "It still costs me 8 percent. Is it not going to cost me 8 percent?"
"Yeah, but, judge," the chairman protested, "it doesn't count against you in a rollback calculation."
And so it went. During the 11-hour hearing, Republican committee members offered little sympathy to and no understanding of locally elected officials and their headaches. During the Senate Property Tax Committee hearing on Senate Bill 2, Chairman Paul Bettencourt dispensed with all objectivity, wearing a red, white and blue 2.5 button; chortled with glee with committee allies when a property-tax warrior suggested in testimony renaming the property-tax reform bill SB 2.5; closely questioned if not badgered mayors, county judges and commissioners about their veracity; and indicated his committee was more likely to consider suggestions for improvement or revision from those backing the bill rather than those opposed to it.
If the idea was to belittle locally elected officials and provoke hostility, Bettencourt and allies such as Sens. Kelly Hancock and Angela Paxton clearly succeeded. Newly elected to represent a district that includes her residence in McKinney, the wife of State Attorney General Ken Paxton watched as her mayor and Bettencourt sparred over state hypocrisy in seeking to impose tighter revenue caps on local governing entities while saying precious little of unfunded mandates. And there was the glaring failure by the state of Texas to keep up with its financial commitments to public education, which many consider the major cause of skyrocketing property-tax bills.
"Let's talk about the defunding of [public] schools, which is the real issue impacting the taxpayers," McKinney Mayor George Fuller charged angrily (and accurately) after complaining of committee members' cheap shots directed his way. "I understand. The shiny ball is not that because you'd have to write a check for that at the state level. I understand."
At another point, Chairman Bettencourt — who made a point of reading back to locally elected officials histories of their tax rates and revenues — found himself outmaneuvered by Tarrant County Judge Glen Whitley, a vocal critic of such caps who pointed out that the tax rates rigorously cited by Bettencourt in cross-examining him were not only misleading but completely inaccurate. Things didn't improve when Bettencourt sought to make a point using Dallas County figures to lecture the Tarrant County judge.
Yet Whitley, Elliott, Fuller and other locally elected officials also witnessed the fury of taxpaying constituents such as Fran Rhodes of the Northeast Tarrant Tea Party, who made clear she was not falling for the familiar refrain of some elected officials that the 2.5 percent revenue cap would serve as a de facto salary cap for police and firefighters. Texas Municipal League officials say public safety often consumes between 60 and 70 percent of a city budget through first-responder salaries, equipment, training, benefits and pensions.
"I'm hearing the same things over and over again from cities, counties, policemen, firemen, all the people who use our tax dollars to do what we pay them to do," the tea party veteran told state senators. "And I'm just tired of the whining and the crying. 'We have to fund this, we have to pay that, we have to build firehouses,' whatever it may be. Guess what? Families have that problem too, and we don't get to go to anybody and request a 2.5 percent or 8 percent or whatever increase. We have to make do with what we have and some of us are on Social Security or retirement, so we don't even have a chance of increasing that."
Other taxpaying Texans — some wearing stickers reading "I support voter control" — displayed similar outrage, occasionally straying into breathtaking naivete, such as a Bastrop County woman who indignantly responded to concern by one official about how a tighter revenue cap might adversely impact a locally run animal shelter. She suggested the shelter announce lost and abandoned animals would be euthanized — enough, she said, to prompt a "cake sale" to "make your animal shelter bigger." Other suggestions were more grounded. Of legislators such as Rep. Kyle Kacal, who represents a district extending from McLennan County down to Brazos County and has sought to protect small-town councils and sparsely settled counties with exemption from restrictive revenue caps, rank-and-file Republicans cried foul. They demanded any tax reform cover all communities, urban or rural, big or small. State Republican executive committee member Terry Holcomb said any exception to the cap would mean an inconsistently applied tax break and creation of "second-class property-rights citizens." Committee members paid heed.
Especially memorable among those testifying: El Paso County Commissioner David Stout, who quietly but pointedly offered four key suggestions for state lawmakers:
Pay for current unfunded mandates and forbid further such mandates:
"In El Paso, more than 60 percent of our budget or more than $200 million yearly is spent on state-required programs and services."
Revisit outdated fee structures and stop state skimming of these fees:
"Y'all sometimes take up to 90 percent, leaving us unable to fully pay for those services."
Stop making counties pay for state responsibilities:
"You could fund all our positions in the district courts. These are state courts that require reporters, clerks, bailiffs and, in the case of El Paso, interpreters, and we pay over $15 million yearly in that area and the state only covers the judges' salaries."
Take financial responsibility for policies that legislators put into place:
"Texas loves property owners' rights, which is why counties have no authority to regulate zoning. My county is growing, mostly in unincorporated areas in the east. Because of statewide policy, we can't limit that growth nor can we regulate it. It becomes more and more of a burden to the county to provide infrastructure in that area. And this unfettered growth has caused some severe issues with flooding. We're now going to have to fund upwards to $200 million on stormwater and flood-mitigation infrastructure to fix that problem. So if y'all wouldn't mind picking up the tab for that and looking at some of the other solutions I have provided this afternoon, I think El Paso County would be more than happy to support a reasonable revenue cap."
As Trib staff writer Cassie L. Smith has reported, last year here in McLennan County $11.14 million of the county budget covered state-mandated services, including almost $3.7 million to appoint attorneys in criminal cases, more than $1.1 million to appoint attorneys in Child Protective Services cases, more than $1.4 million to support and maintain state prisoners in county jails pending transfer to the Texas Department of Criminal Justice, more than $1.8 million to fund state district courts and more than $70,000 to provide support staff, office facilities, utilities and equipment for locally stationed Texas Department of Public Safety troopers.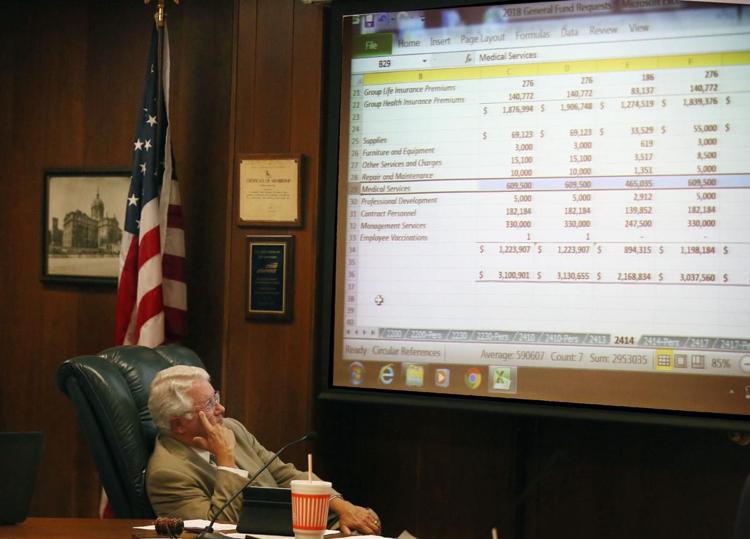 Incidentally, when Chairman Bettencourt praised Stout and fellow El Paso County officials for restraint in levying taxes, Stout protested further, noting major expenses ahead.
"Commissioner, with all due respect, you've been able to hold the line for five years," Bettencourt said. "We've just read you three years of [El Paso County] data. All you have to do from here is take it to the voters."
"If it were that easy," Stout said, "I wouldn't be here trying to stop this from happening."
All this raises legitimate concerns by which we must judge our state representatives and senator. While sounding a clarion call for property-tax reform, legislators appear far less concerned about equally relevant concerns such as unfunded mandates (though the governor's original plan, to his credit, calls for a strict prohibition of further unfunded mandates). What's more, some state leaders have worked behind the scenes for years to make taxpayers' pain and predicaments possible through such maneuvers as compelling local appraisal districts to set property values in narrow, state-determined ranges. This has contributed to the state's contributing less and less to public education with more of the burden hitting property taxpayers.
"We think it's important to keep in mind the reality of how much of this is driven by the state," says Jessica Attas, astute policy director of the Greater Waco Chamber of Commerce. "When you look at your property-tax bill, over 60 percent goes to school districts. So if we don't address the way we're funding our school districts, you can expect your property tax to continue to grow and grow."
Unfortunately, too many taxpayers are easy targets. They're justifiably mad but unaware of who's all to blame. During Senate testimony, a Travis County appraisal district official talked of taxpayer confusion as to who even sets tax rates. She also noted the perils of such ignorance: "It's to the point my staff is being threatened with guns while they're out in the field. They have trash cans thrown at them." Another reason property taxes are high: Texas lacks a personal income tax.
Wasting no time, the Senate Property Tax Committee last week passed SB 2, complete with an amendment to extend 2.5 percent caps to smaller jurisdictions if they elect to adopt them. Attas tells me speculation holds that the controversial revenue cap might be raised before all is passed and done, something even Bettencourt acknowledges. Meanwhile, school officials appear to be hanging back from protesting to see if the state of Texas steps up and returns to its long-ago funding commitments to public education.
This legislative session won't necessarily resolve all this. Republican Sen. Kelly Hancock stresses the state won't be able to immediately restore its share of public education funding to previous levels, even after property-tax reform passes: "[This plan] doesn't do it overnight. We didn't get to where we are overnight." To this, longtime Sen. Juan "Chuy" Hinojosa, the only Democrat assigned to the five-member property-tax committee, warns that the idea of embracing property-tax reform before settling on new and stable state sources of public education is "putting the cart before the horse." Some school advocates are justifiably fearful state leaders, for all their promises this session, will ultimately fail to deliver on school finance reform. To quote Hinojosa: "We have a history of doing that in this state."
Hinojosa also warns that the proposed 2.5 percent cap could harm city and county bond ratings. He cites an analysis showing that over five years Texas counties collectively could lose $2.8 billion, cities could lose more than $3 billion and school districts could lose $1.4 billion, "and those are big hits." He warns that state lawmakers must stand ready to smartly recalibrate these reforms in future sessions.
Meanwhile, other legislators are exploring ways to restore robust state funding of public education. Some ideas appear disastrous, such as reliance on the state's wildly erratic severance-tax revenue. Some are simply unpopular. Texas Tribune reports one possibility is removing some of the $42.9 billion in much-beloved sales-tax exemptions — a bitter pill for legislators who think up all manner of tax breaks to win re-election. Another possible solution: scrapping much of the "recapture" system under which property-wealthy schools divert property-tax revenue to the state to in turn funnel elsewhere to equalize poor and rich school districts.
"This is not, in and of itself, the total solution to the property-tax problem we have in Texas," Sen. Angela Paxton said at the conclusion of last week's vote to move Senate Bill 2 to the full Senate. "This is one cog in the system. I think in a lot of ways this bill, SB 2, is about reform. There's a certain sense of relief that comes from it because it slows down the pressure, but in and of itself it isn't the real relief. It is a reform of the process. The relief is going to come in other pieces [of legislation] and, of course, school finance reform is incredibly significant in that. I think we're poised in a way we never were before to hit on all cylinders and really finally accomplish the reform and the relief that our citizens have been asking for."
Attas echoes this sentiment, though she and the Greater Waco Chamber of Commerce public policy committee agree priorities must include reforms in property appraisals, including more transparency and greater freedom from state mandates on property valuation ranges. The chamber also presses for the state to resume its bygone share of public education funding. As Attas told the Waco Rotary Club last week: "We know we definitely need property-tax reform. However, it's so closely linked with school finance that it will be very important to see what both the House and Senate put forth in terms of school finance."
Waco City Councilman Kinnaird agrees solutions are sorely needed. He simply doesn't believe revenue caps and more costly elections are the answer.
"Anything's better than 2.5 percent, but I want to be careful here because the issue is really our ability to maintain the flexibility and control over our own finances that our citizens expect from us," he told me. "I think it's really easy for the state legislature to impose stricter caps which, again, will not reduce anybody's property-tax bill, only curtail future growth, which is an important point. But at the end of the day, I am elected to my office and accountable to my citizens and my constituents to take the tax dollars that they pay to the city and use them the way they want them used. And if I am not doing that, then there is a very straightforward and very definitive apparatus to get somebody in place to make those decisions they want. That's why we have local elections."