ARE WE SPEAKING THE SAME LANGUAGE IN wall DEBATE?
Bill Whitaker: Are we speaking the same language in border wall debate?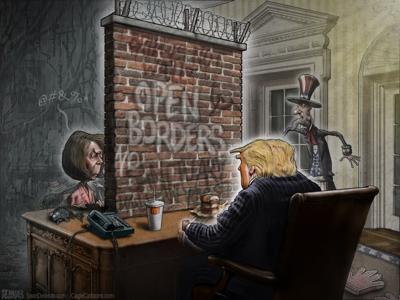 For those of us who don't actually live and work along the United States' southern border, one massive incongruity should figure into any further discussion of President Trump's proposal to fund miles and miles of border wall: He and his acolytes contend the borderland is a wildly unguarded, wholly unsecured sieve through which Middle Eastern terrorists and criminally bent Hispanics pour into our society, ready to commit murder and mayhem and corrupt our culture with the Spanish tongue and foreign ways. And then you have the mayors, county judges, sheriffs and state and federal lawmakers — some even Republican — who do live and work along our border and insist it's far safer than much of America, including places where Trump acolytes live.
Every time U.S. Sen. John Cornyn, Texas Republican, rises to excoriate Trump's Democratic enemies, he offers a nuanced, actually pretty reasonable version of border security from that the president generally articulates. To quote Cornyn from the Senate floor on Jan. 9, well into our devastating government shutdown over congressional funding for 215 miles of Trumpian wall: "In my experience and in learning from the experts, they tell me it's no one-size-fits-all solution. We need to look at border security as a combination of three things. Physical infrastructure. Yes, that includes barriers, walls, fences, vehicle barriers in appropriate locations, but it also includes technology, radar, ground sensors, drones, aerostats. This is a layered approach that provides flexibility for the experts on the ground to determine what is best for each sector, what is best for each part of our immense border, and implement the changes necessary to achieve desired results."
Then Cornyn took the required swipe at House Speaker Nancy Pelosi and Democrats for failing to negotiate with Trump on the border wall.
Yet when Trump speaks to cheering supporters at rallies or vents on Twitter, he's talking about a border wall and nothing but a border wall. If other means of securing the border even arise (and, yes, they occasionally do), he says they would be effective only as a complement to the wall. And then he talks about a border thick in illicit drugs, human trafficking and violent gangs.
But as Trib contributing columnist and Baylor University religion scholar Blake Burleson noted in a Jan. 13 piece on a recent trip to McAllen, epicenter of the South Texas border controversy, Mayor Jim Darling — a Baylor alumnus — insists McAllen is not only the overall safest city in Texas but one of the safest in the United States. Former El Paso Congressman Beto O'Rourke, now mulling a run for president, offered the same defense of the West Texas borderland when I interviewed him in October. Statistics bolster their claims. And both stress the bountiful commerce and vibrant culture of Texas cities bordering Mexico, the result of a dynamic mix of trade and culture.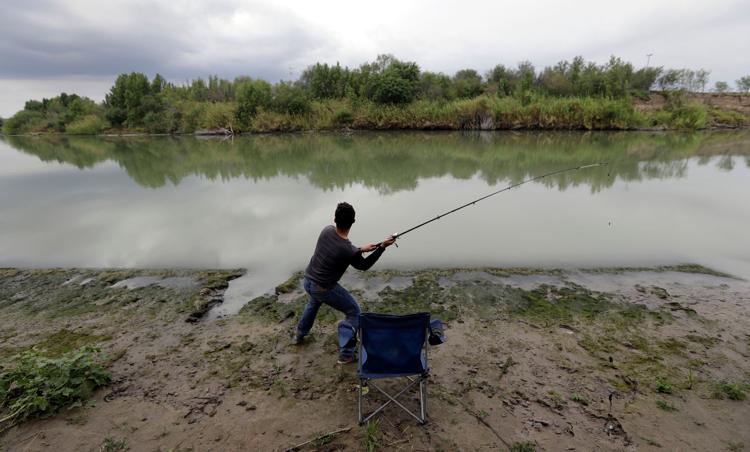 Granted, both cities include border barriers. But local officials' point about strategic use of the wall rather than one contiguous border wall is founded on everything from a strong regard for property rights (especially pronounced here in Texas), to what they claim is a damning and inaccurate portrayal of the borderland by opportunistic politicians to, finally, the tragic plight of so many immigrants today desperately seeking sanctuary from Central American violence and oppression. To hear border residents, one might more accurately term asylum seekers refugees fleeing for their lives.
All this was on parade in two roundtables held the day of President Trump's whirlwind Jan. 10 visit to McAllen. Trump's roundtable discussion, dominated by border patrol agents and political supporters (including Lt. Gov. Dan Patrick), was stage-managed to champion Trump's talking points. Most of those who live in the region and might have enriched the president's border insights (had he been interested) sat a row or two back as mute window dressing.
As Sister Norma Pimentel, head of Catholic Charities of the Rio Grande Valley, told Texas Monthly political editor and former Waco Trib editor Carlos Sanchez, those speaking included the U.S. senators representing Texas. Most heaped praise on the president and his visit. The Rev. Ramiro Peña, founder and pastor of Christ the King Baptist Church of Waco and a member of the White House Faith and Opportunity Initiative, expressed gratitude that Trump was addressing the humanitarian crisis at the border. Sister Norma, who had hoped to stress that refugees were "victims of criminal violence in their country," sat silently a row behind Peña.
The president asked "every single person at the table to say something, and I realized that when they were speaking, they were just reaffirming what it was he had talked about and congratulating him," Sister Norma told Sanchez. "I realized that the roundtable was about listening [to] and reaffirming his plan. He didn't really give local people an opportunity to say anything."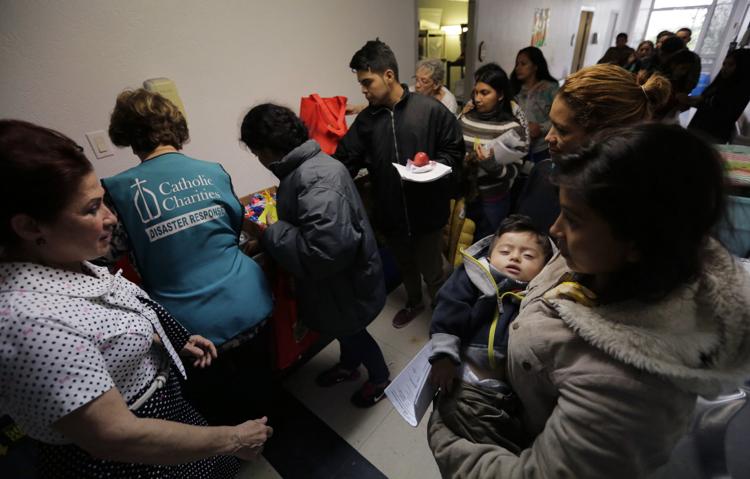 At no time did anyone in the room press serious alternatives to a border wall, though area rancher Monty Awbrey did ask the president to ensure that the federal government works fairly with skeptical locals in wall placement: "There's a lot of farmers and landowners that I do know that are on the river and they're a little upset because of the eminent domain. That brings up the question there: As far as, you know, all the acreages that they're losing with that wall, maybe there is something that you can devise with those owners and say, 'Hey, you know what? We don't want to drill right down through the middle of your property. Let's rearrange it and get a little closer to the river or something.'"
The president acknowledged the point — "We should look at that, OK? I think I agree with you. I think you're right, Monty." Then he moved on.
"I especially want to thank you for calling this what it is: a humanitarian crisis," the Rev. Peña told the president when his turn came to speak — and in remarks that must have left some locals in the back simmering. "When you use that language, it really set bells to ringing because that is what it is. People in my profession see the suffering, the human suffering, brought by drugs, by the arms that are brought across, making our communities more violent. The trafficking of women and children especially, and boys, and young males as well. And the truth that needs to be talked about, that is seldom talked about, is the amount of underreporting of the crime. When these things happen in the shadows, people are not always eager to point out the crimes that are taking place. And it goes underreported."
A far different picture emerged during a roundtable the same day near Anzalduas International Bridge that Sens. Cornyn and Ted Cruz hosted, sans Trump, with mayors, county judges and civic leaders of the Texas borderland. News accounts indicate that Pharr Mayor Ambrosio Hernandez stressed how most illicit drugs confiscated come through U.S. ports of entry, which is where border technology and infrastructure consequently need to be. Cameron County Judge Eddie Treviño Jr. said claims the border isn't secure are unfounded — a view, incidentally, backed by the sheriff of neighboring Hidalgo County whose deputies patrol rural stretches around McAllen and who says refugees fleeing Central America generally turn themselves in once safely across the border. Some officials voiced concern at continuing characterizations by the president and his allies of the border as a dangerous place in crisis. The message: Lawmakers representing Texas should be correcting inaccurate portrayals of the borderland as mired in drugs and violence.
Testimony in the ongoing federal trial of Joaquín Guzmán Loera, the drug lord known as El Chapo, confirms what the locals say, including the smuggling of drugs through legal checkpoints, not isolated stretches of rural property. New York Times coverage of Guzmán's trial reveals that one of his favorite methods involved hiding illicit drugs in secret compartments of multiple automobile chassis so at least some got past overburdened U.S. port-of-entry officers. Other methods: hiding tons of cocaine in cans of jalapeños bound past border checkpoints or in commercial tanker trains traveling across the U.S.-Mexico border by rail.
Which explains why locals say border security is needed all right — but primarily at ports of entry, not remote, rugged stretches of the sun-baked Southwest. The distrust of and disdain for politicians who don't live on the border but dictate how to manage it was obvious. The Edinburg Review, in covering the latter roundtable for its readers, noted that as the hour-long discussion concluded, National Border Patrol Council President Brandon Judd asked local leaders whether they would support barriers if these were placed only in strategic locations rather than according to the dictates of officials in Washington, D.C.
"You tell us where you need it, I think we're all on board," Cameron County Judge Treviño told Judd. "If the politicians tell us where we need it, that is where we have our concern. We want you to have everything you need to do your job, we want you to be safe when you do it and, at the same time, let's not be wasteful."
During a follow-up press conference, I pressed Sen. Cornyn to reconcile the strikingly different versions of border security he heard at the two roundtables in which he participated. His response: "Well, so much of this is a game of semantics. We passed something called the Secure Fence Act in 2006. President Trump sometimes calls a fence a wall. Again, that's semantics. I'm not comfortable with that terminology because I think a wall is different than a fence, but then let's not get bogged down."
That sounds legitimate. Maybe it even mirrors what Trump disciples keep saying about Trump: Don't take him literally, take him seriously, which presumably explains why we're now light years from his campaign pledge to make Mexico pay for the wall. But in this case, mayors, county judges, businessmen, ranchers, farmers and others on the Texas border are accustomed to doublespeak from an intrusive federal government, regardless of whether Democrats or Republicans are in charge. Some of these folks vigorously oppose miles and miles of border wall crossing through their private property, even as they do support the high-tech border technology and boots on the ground Cornyn talks about.
But when I pressed the senator further on whether Trump really understood what locals were saying to the degree Cornyn does, the answer demanded plenty of faith, in short supply in today's increasingly polarized nation: "Well, I guess he's from New York and I'm from Texas. That may account for some of that. I'm sure the president has some advisers who have told him that [border security is a mix of tactics, only some of it involving a wall]. He believes the way he frames the issue resonates a lot with the voters he campaigned to and who voted for him for president. I think he feels some obligation to deliver that. But he does understand it's not just a physical barrier, it's a system."
Cornyn told me that retired Marine Corps Gen. John F. Kelly, as Department of Homeland Security secretary, and now Kirstjen Nielsen, "have impressed that upon him and he understands it. But what we see is dramatic change from when Democrats would vote with Republicans for the Secure Fence Act and now you have Pelosi, because the politics have changed within the Democratic Party, she now calls a wall immoral. It makes it hard to come to a solution."
Yet with a president so hard-headed and incendiary as this one is, who has so little regard for details and policy nuances as this one does, it's no wonder some border residents fear Trump will end up bullying locals, trampling property rights and derailing border economies. And unfortunately for those supporting Cornyn's vision of border security, more than enough examples of federal overreach in border security exist to justify any and all reservations about the Trump administration.
Exhibit No. 1: Soft-spoken National Butterfly Center executive director Marianna Treviño-Wright's jarring testimony this month before the House Committee on Natural Resources about efforts by the federal government to erect a border wall funded in March 2018 (by the then-Republican-run House and Senate) through the center's 100 acres of private land. One might cavalierly dismiss this environmental project of the North American Butterfly Association as frivolous or irrelevant, but it's still a private venture on private land in a state that famously opposes eminent domain. This wildlife center and native-species botanical garden offers trails for exploring, observation areas and educational exhibits.
The National Butterfly Center filed suit against the federal government in December 2017 after finding government contractors armed with chainsaws sneaking onto the center's land without permission nine months before Congress even approved funding for 33 miles of border wall. This is the sort of action that prompts Texans to grab their shotguns. (The lawsuit alleged de facto seizure of private land, deprivation of due process and violating the Endangered Species Act and National Environmental Policy Act.) To add to her point about government overreach, Treviño-Wright added the element of overkill: "On our property, we are occupied 24 hours a day by border patrol. We have agents on foot, on horseback, on four-wheel ATV, on dirt bikes, in SUVs, in helicopters, in gunboats on the river, in aerostat balloons and [with] a full tactical raid tower less than one mile from us. We have motion sensors planted on the property and we have video surveillance."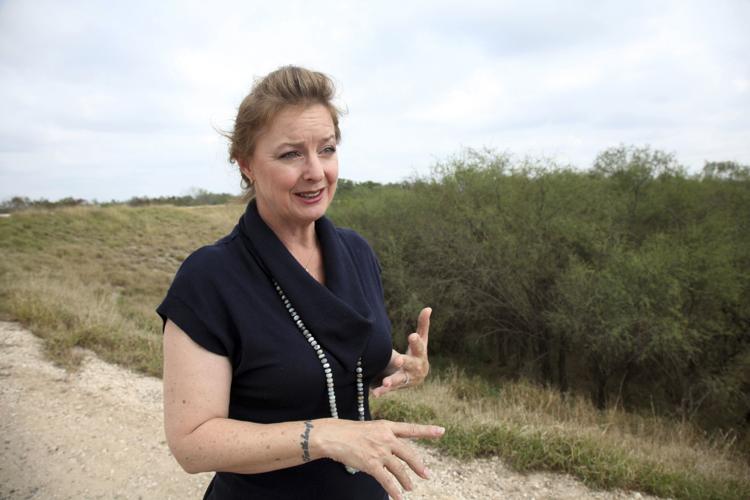 Consider this astounding exchange between Treviño-Wright and Democratic Congressman Jim Costa after Treviño-Wright explained the border wall, as planned, will cut off most of the center, leaving it between the wall and the Rio Grande, actual border between Mexico and the United States:
Treviño-Wright: "Since they cannot deny us access to our land, [the government] will be building gates, enormous gates, because we will have in the Rio Grande Valley country clubs with golf courses, residential communities, a Catholic church, a state park, the National Butterfly Center and other places, all between the river and the wall. So they will be building gates large enough for tractors for farms, for fire trucks that must render services to municipal communities and others to pass through. And we all get the gate code. So every one of our members and visitors gets the code to the border wall gate."
Costa: "I suspect it wouldn't be difficult for transnational gangs and others to somehow get access to the codes."
Treviño-Wright: "Actually, now they won't have to bribe or blackmail any border patrol agent. They just have to join the National Butterfly Center. It embarrasses me, the ridiculousness of this plan to secure our border when literally thousands and thousands of people will have the code to the gate to the border wall! How does that provide any security?"
Costa: "God forbid should our president learn the gate code because he'll blab it to everybody."
Treviño-Wright: "It'll be on Twitter!"
This brief testimony ought to be sobering. Republican Congressman and former CIA agent Will Hurd's words in a Jan. 15 column mirror such constituents: "I represent more of the U.S.-Mexico border than any other member of Congress, and I have seen firsthand that each mile of the border faces unique geographical, technological and cultural challenges that must be addressed using every tool at our disposal. Physical barriers are one of these tools and work well in urban areas. However, in other areas, a combination of cutting-edge sensors and surveillance technology is a more efficient use of resources. These smart technologies would allow our most important border security resources, the men and women of Border Patrol, to identify illegal border crossings and deploy resources where they are needed."
Hurd also stressed that the federal government "must respect the private property rights of landowners on the border, which would be threatened by eminent domain while building a physical barrier. Gaining operational control of all 2,000 miles of our southern border will require a mile-by-mile approach that empowers Border Patrol to accomplish their goals using the best technology available."
"I think there are places where physical barriers make sense," then-Congressman Beto O'Rourke of El Paso told me during a Senate campaign stop in Waco last fall. "I would defer to local stakeholders, local landowners, because, as you probably know, the federal government owns almost no land in the state of Texas. So all of that border, if we were to wall it off, it would not be built on the international boundary, which is the river, but on someone's farm or ranch or homestead. We're going to have to take their property. We were just in McAllen and there was a property owner who said, 'I've got a property that abuts the border and I'm really concerned about people's ability to cross my property, maybe damage what I have.' I want to make sure we're listening to him — and if there's a physical barrier that's helpful, let's work with him. But I also met another landowner who said that there is now a wall on his land. There's a gate through which he has to go. He has to punch a code to get to his house that's on the other side of the wall. And he says, 'What if my daughter, who's 18 or 19 years old, is coming home? She goes through that gate. That gate is now the funnel for perhaps anybody who does want to come in. They might be waiting for her.'"
Given that Republicans can't agree whether there actually is a border crisis — Hurd says it's a myth — and given that Trump talks of a "big, beautiful wall" while Cornyn talks of a nuanced approach to border security, it's hard to blame Democrats for cynicism and suspicion. Nor has the White House helped its case by lying. No less than Fox News anchor Chris Wallace rebuked White House Press Secretary Sarah Sanders this month for suggesting thousands of terrorists have been nabbed at the southern border. Nor did Trump restore credibility while praising the border wall in San Antonio, a city which doesn't sit on the border or anywhere near it. The most famous wall in that city proved a colossal failure.
Trump's announcement Friday halting the government shutdown — and without his wall funding — offered a more conciliatory view of border security, though on Twitter he showed no change in tenor, touting his new slogan: "Build the Wall and Crime will Fall!" If one wants to judge whether the federal government can be trusted to be sensitive and fair with private property owners and communities along the border as Cornyn claims it should be, fix your attention on the National Butterfly Center in Mission, west of McAllen. Plans for concrete and steel walls more than 30 feet high and brilliant, 24-hour lighting, increasing the prospect of flooding, erosion and wildlife loss on private land set aside for wildlife, will be put into action next month. That's when the bulldozers move in, lawsuit notwithstanding.
One might also consider one consequence of the 2006 Secure Fence Act so often cited by Republicans as proof Democrats once supported border walls: Nearly 80 of the 330 condemnation cases brought against South Texas landowners are still in litigation. All of which proves one thing: If you want to really understand the borderland and gauge potential solutions, and you don't actually live there, it's necessary to start with an open mind and a willingness to accept a reality far more complicated than what the politicians and the talk-radio sages would have you believe.