In a state where the word "hat" rarely appears without "cowboy" before it, Midway High School sophomore Torrin Longenecker is finding his knowledge of hat-making is planting the seed of a business and opening a door to a company that has made hats for the British queen and other royals.
For almost three years, what started with a YouTube video on hat-making has blossomed into a small enterprise that has helped the 15-year-old pay for his first car and which will see him in London later this month, working with Lock & Co. Hatters, one of the world's prestigious hat-makers.
It is an occasion for, well, throwing one's hat in the air.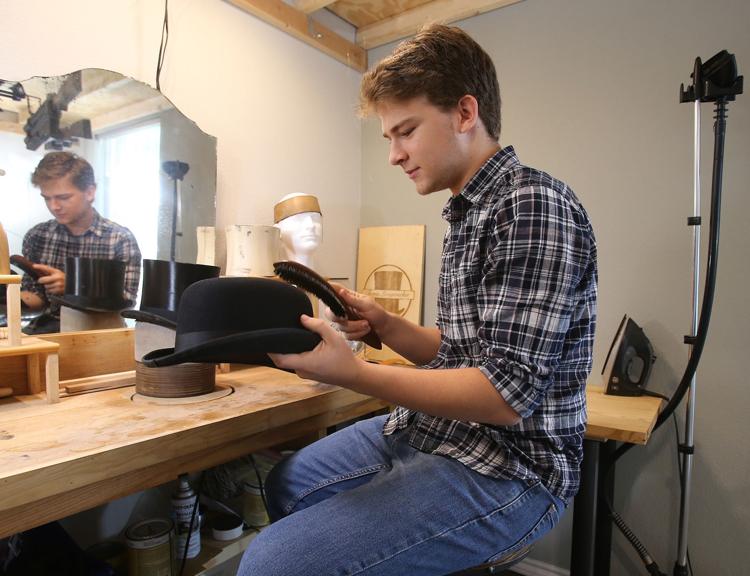 "I'm really excited. It's the best hat shop in the world," Longenecker said.
And while many hat-making interns spend their time in the company's factory, Longenecker, the son of Baylor University religion professor Bruce Longenecker and Creative Waco director Fiona Bond, will be in Lock & Co.'s St. James Street shop.
"I'll have to wear a suit every day," he said.
Working in the front shop will give Longenecker an opportunity to see the range of Lock & Co's products: the bowler, the panama, the fedora, the trilby, the linen and tweed caps, the homburg and, crowning them all, the top hat.
Not that he is unaware of any of that. On a visit to the store last year, Longenecker brought a bowler that he had made, knowing full well Lock & Co. took special pride in its role in developing the bowler, which the firm calls the Coke. That savvy, and his hat making skill, led to an invite for a week's interning.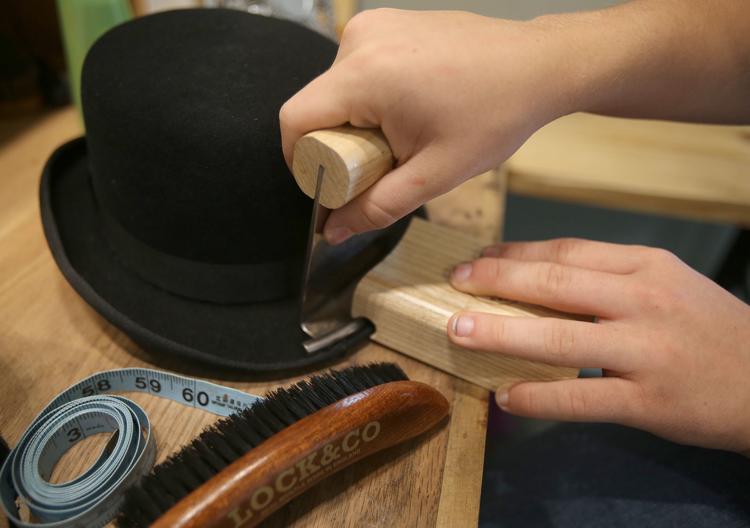 Working in Lock & Co. also will provide contact with the store's hat buying clientele, one presumably attuned to the "essential social events" listed on the firm's online calendar: the Epsom Derby, the Royal Ascot and Glorious Goodwood races, Wimbledon and the Henley Royal Regatta, each with a preferred hat — panamas for Wimbledon, straw boaters for the Regatta.
Longenecker's interest in hat-making grew from simple curiosity three years ago.
"I wanted a high quality hat so I looked online," he said.
What he found was a hat-making video by Venice, California, hat-maker Nick Fouquet. Piqued by what he saw, Longenecker decided to try his hand at it.
Three years later, his bedroom shows the fruit of that initial interest: shelves on one wall with more than a dozen hats in gray, black, red, turquoise and purple; a loft with his bed that he and his dad built with a work space underneath; a table with tools and hat blocks; and a carpet steamer jury-rigged to steam hat forms.
Logan-Miles Allison, a former Baylor University football player who works as the Heart Hatter out of a mobile hat-making van, provided some hands-on advice as did Standard Hat Works, but much of Longenecker's expertise is self-taught with most of his supplies bought online.
"The hat business is surprisingly secretive," he said.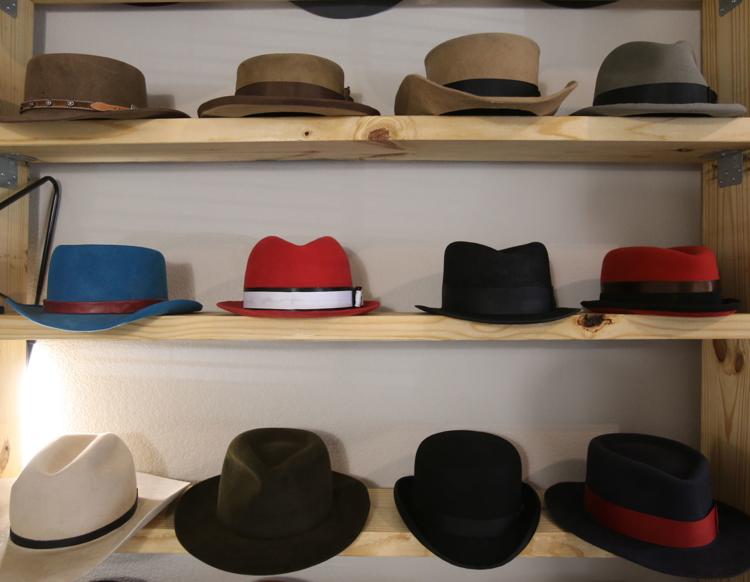 A rack of shelves holds his varied work: fedoras, with their pinched and center-creased crowns; cowboy hats; flat-topped pork pie hats; bowlers; top hats; and women's sun hats.
"My mom got me started on women's hats," Longenecker said. "It's not quite as much of a challenge."
His favorite style? Silk top hats, which he said are no longer made. Compounding the problem is that modern heads are slightly larger than those a century ago. That combination makes for rarity and a seller's market. The Waco hat-maker has seen a price tag of $12,000 for a large size in excellent condition.
Longenecker's hats are far from that price, but they are not cheap, either, ranging from about $250 for a simple felt hat to about $400 for one made from beaver fur. Hat-making is labor-intensive, each hat taking him about 40 hours.
Forming it — steaming a felt or fur form, then pulling it on a head-shaped block to shape its crown and brim — only starts the work involved. Sewing outside bands, inside sweat bands of linen or silk and binding the brim takes the bulk of Longenecker's time.
"Stitching takes a really long time," he said.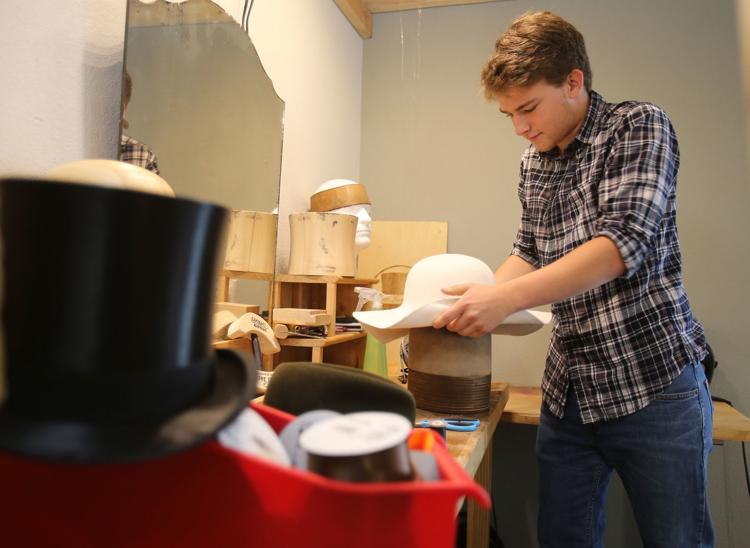 Quality work requires small stitches, which are not easy when the material is leather or stiff felt.
Although still in high school, Longenecker would like to create his own hat-making business that would specialize in custom hats. He has already made enough money from his hats and his bagpiping to help buy his first car, a 1964 Chrysler Imperial Crown, although at 15 he only has his learner's permit.
"I learned when I was in third grade in Scotland," he said. "It's equally difficult (as hat-making), if not harder."
Bagpiping gigs, however, are more frequent than non-cowboy hat sales in Waco.
Longenecker said friends who did not know what to make of his interest in hat-making are coming around, although his older brother Callum still has little interest in the subject.
"They were kind of confused at first, but now they think it's cool," he said.
Does he wear hats himself?
"If it's a more formal occasion, yeah, I do," he said. "I definitely have respect for people who wear hats in public."