If forecasts hold and rains that started Thursday continue into mid-day Saturday, Waco may be on track to reach its normal rainfall total for the year, after a record-setting dry spell through the summer.
The weather's impact on air travel forced the cancellation of a scheduled visit by "Today Show" host Hoda Kotb and led to a rescue of a kayaker on Lake Waco on Friday.
Kotb's book signing, originally set for Saturday, was part of Magnolia Market's Christmas at the Silos, which is otherwise expected to continue as scheduled Saturday, Magnolia spokesman John Marsicano wrote in a press release announcing Kotb's cancellation. Vendors for the event had the option of closing early for the day Friday.
Magnolia officials hope to reschedule Kotb's visit to sign copies of her book "I've Loved You Since Forever," Marsicano said.
"The safety of our guests, vendors and employees is our top priority, and any additional updates will be communicated via Magnolia's official social channels," he wrote. "Rain or shine, we are looking to celebrating the season with all of our guests."
Christmas at the Silos on Saturday will feature Christmas market hours from 9 a.m. to 9 p.m., plus train rides, face painting, pictures with Santa Claus and a chance to write letters to Santa from 10 a.m. to 3 p.m.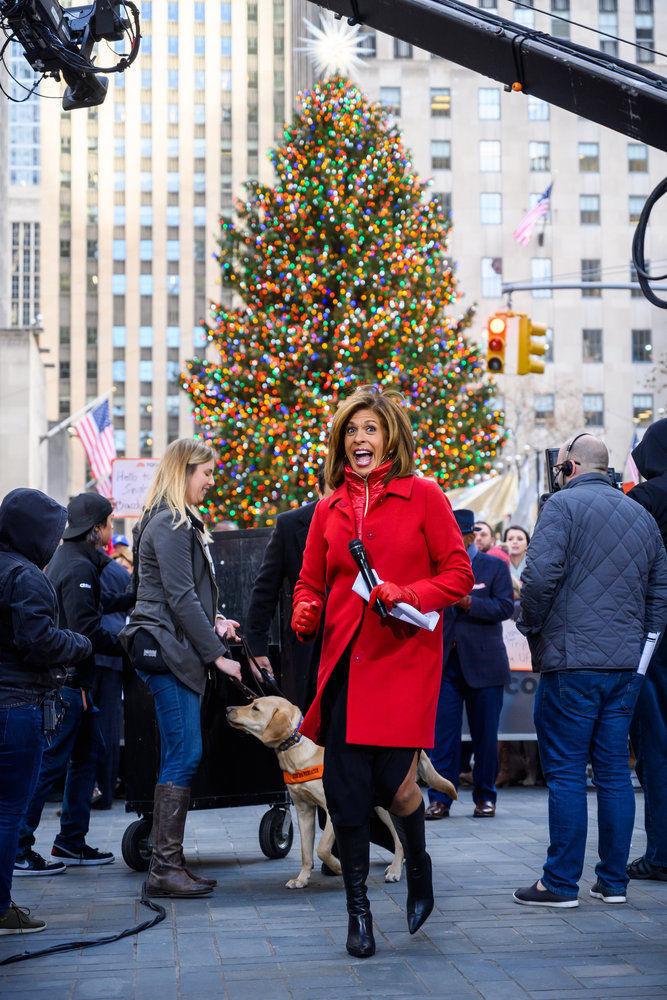 A little more than an inch of rain had fallen by Friday afternoon since it started Thursday, National Weather Service meteorologist Jason Godwin said.
Another 2 inches are forecast to fall by Saturday afternoon, which would bring the total for the year to date within about an inch of the norm of 32.5 inches.
The bulk of the rain for Waco is expected to wind down by Saturday afternoon, Godwin said.
Lake Waco water temperatures sat at about 68 degrees at noon Friday when emergency responders rescued a man from the lake after his kayak flipped.
Crews were called about 11 a.m. to Midway Park, close to where the 33-year-old man had been paddling.
Waco Fire Battalion Chief Chris Ballew said the man directed rescuers to his location using his cellphone.
"He said he could see the Twin Bridges, but he was definitely feeling the hypothermia," Ballew said.
Waco firefighters, game wardens, park rangers, Waco police and Woodway police found the man west of the Twin Bridges after about 20 minutes of searching. Waco firefighters carried him to a waiting ambulance that took him to an area hospital for treatment.
Ballew said the man was the only person in the kayak.
Access to the lake has not been restricted, and several boat ramps remain open to the public, said Courtney Heuring, a natural resource specialist for the U.S. Army Corps of Engineers at Lake Waco.