The splash of 2,000 pounds of ice was a brief break from triple-digit temperatures for swimmers at Hawaiian Falls water park as another daily record for heat melted away Thursday.
Temperatures reached 108 Thursday afternoon, setting the third consecutive daily record for high temperatures.
At the water park, swimmers flocked to the poolside where workers dispensed a ton of ice through bags and wheelbarrows, part of an annual summertime tradition.
Across town, others sought refuge from the heat at the Salvation Army kitchen at 300 Webster Ave., which has been offering passersby air conditioning and bottled water during this week of 100-degree days, according to the National Weather Service.
"It is really hot outside," said Waco resident Richard Burch, who stopped by the Salvation Army for a brief cooling break Thursday. "It feels like it is at least 105 (degrees), but it is only going to get a lot worse."
Thursday marked the seventh day of triple-digit temperatures, which are expected to continue with a peak of 110 degrees Monday, Fort Worth-based National Weather Service meteorologist Bianca Villanueva said. After that, forecasters expect a slight break, with temperatures reaching highs in the upper 90s next week.
"Monday should be our last triple-digit day, then we are expecting the upper level system to shift and we are excepting a weak cold front and some rain chances for Tuesday," Villanueva said. The anticipated weak cold front is cold only in relative terms: Temperatures will drop about 10 degrees.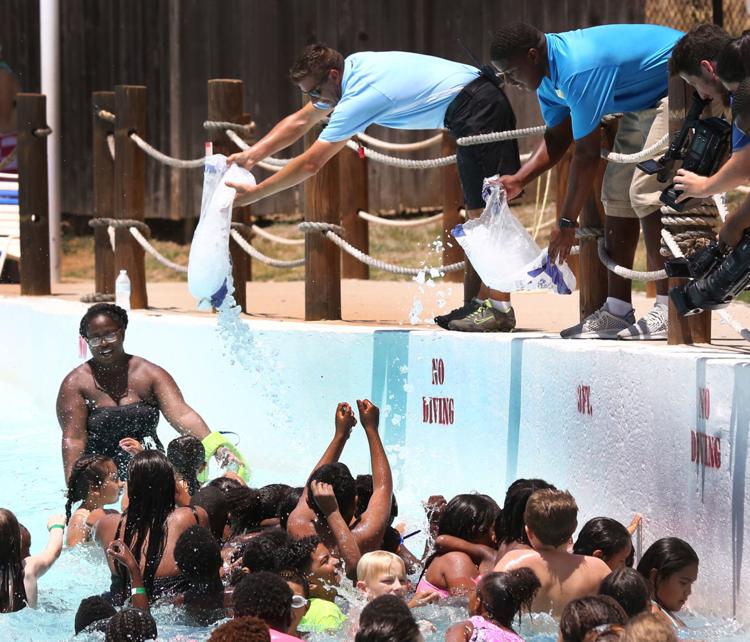 An excessive heat warning was issued for much of Texas this week for the first time since August 2011 because of the risk of heat-related illnesses. Villanueva said the excessive heat warning will remain in effect for North and Central Texas at least until Sunday.
"The last time Waco had 10 straight days of 100-plus degree temperatures was in August of 2016," Villanueva said. "That was for Waco and DFW, but in August 2016, the heat was not to the point of where an excessive heat warning was issued."
Baylor Scott & White Hillcrest Medical Center staff have seen about 10 patients come in seeking emergency medical treatment for heat-related symptoms in the last week, hospital spokeswoman Megan Snipes said. She said during the same period of time last year, hospital staff saw four patients for heat-related symptoms.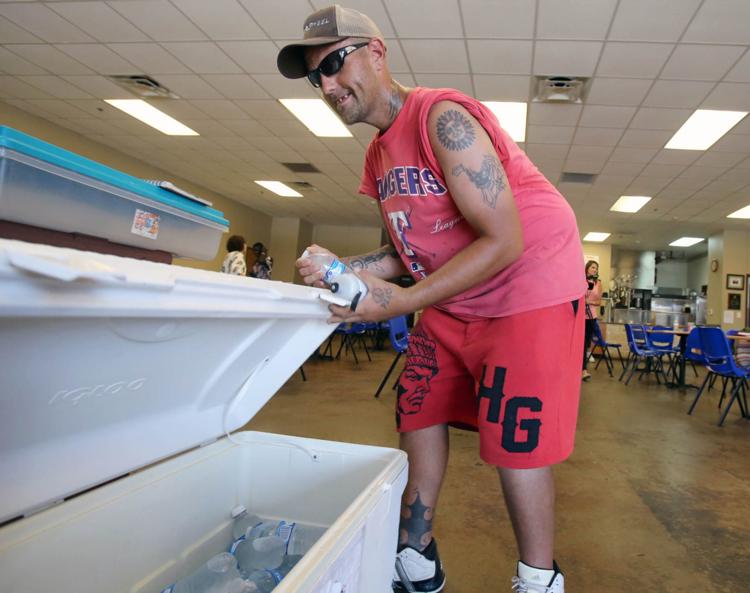 Salvation Army officials said they were doing their part to keep the heat from becoming a medical issue.
"The heat is miserable outside and that is why we opened up," Major Jim Taylor said. "There is such a thing called 'killer cold' where people can die from hypothermia when it is really cold, but there is also killer heat, as in heat exhaustion, heat stroke and heat exposure.
"We don't want that to happen, so we are open to anybody when temperatures in the afternoon are going to be 100 degrees or more."
Meanwhile, air conditioning use has put a strain on the state electric grid. The Electric Reliability Council of Texas, which runs the statewide grid, set a demand record Wednesday and exceeded it Thursday, with a peak of 73,259 megawatts used between 4 and 5 p.m.
"We are headed as a state into even more extreme temperatures than we've seen in the past few days," ERCOT spokeswoman Theresa Gage said in a statement Wednesday. "Everyone in the ERCOT market — from our operators to generators to transmission providers to retailers — is doing what they can to keep the power on for consumers."