Fire officials are continuing to investigate the cause of a massive fire that leveled a wood-frame warehouse containing agricultural chemicals and sent a plume of smoke over downtown early Monday.
Flames leaped from the Langford Distribution building at 301 S. 17th St. shortly after 6:30 a.m., and the Waco Fire Department responded with nearly 40 firefighters, including the hazardous materials team.
"Historically, the building was a supply warehouse for a retailer that sold pesticides," Deputy Fire Chief R.M. Bergerson said. "So out of an abundance of caution, we called out our Hazmat crews."
The longtime agricultural chemical business closed several years ago, but fire marshals inspected it this year and found chemicals stored there, Waco Fire Marshal Kevin Vranich said. Companies that store hazardous chemicals are required by federal law to file a "Tier II" report with local authorities listing their inventory, but the fire department has no such report from Langford Distribution, Vranich said.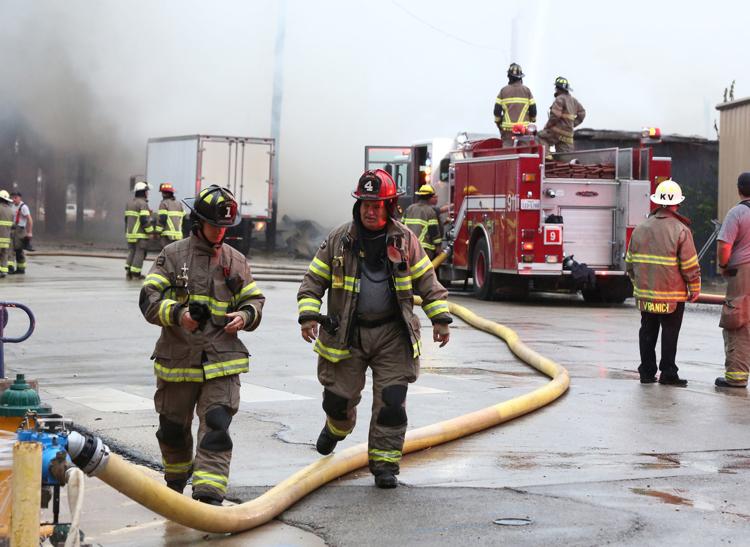 As a pall of smoke drifted north over downtown, fire crews warned the public to stay away from the area. Hazmat crews did an air quality check around the building Monday morning and determined air quality was safe in the general area.
Flames were seen shooting into the air as seven fire engines and three firetrucks were used to spray water on the building. Witnesses said they saw and heard explosions coming from the building a little before 7 a.m.
Using 10 fire vehicles, crews were able to limit the damage of the fire to the 17,000-square-foot frame building.
The fire knocked out power to signalized intersections along 17th Street, requiring temporary four-way stop signs at Franklin Avenue. Fire officials closed the 17th Street viaduct, expressing concern that the fire could damage it, and the bridge remained closed Monday afternoon.
No cause had been determined Monday. Vranich said fire marshals will dig through the debris to investigate the cause of the fire.
---
Photo gallery: Langford Distribution fire
Warehouse fire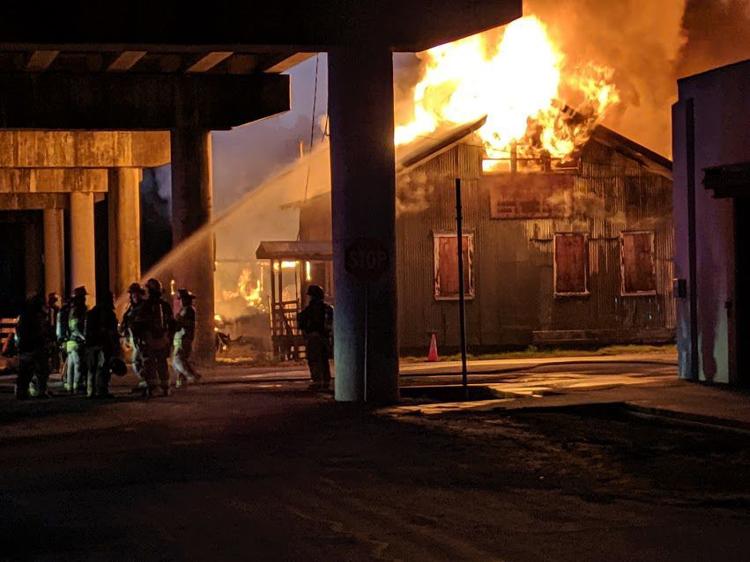 17th and Franklin fire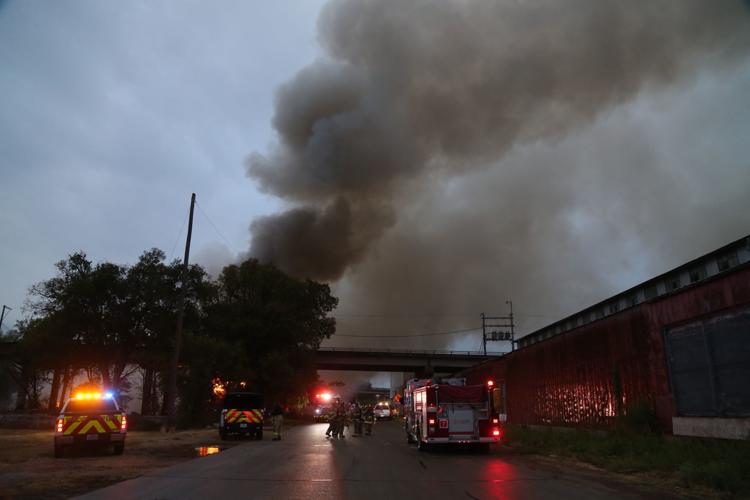 17th and Franklin fire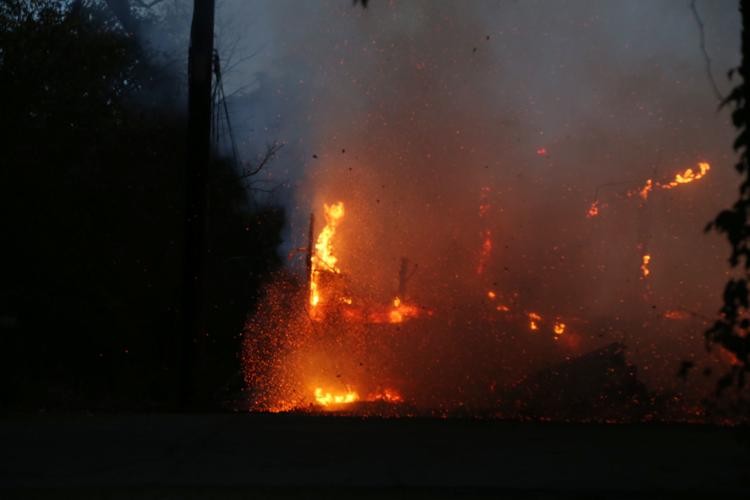 17th and Franklin fire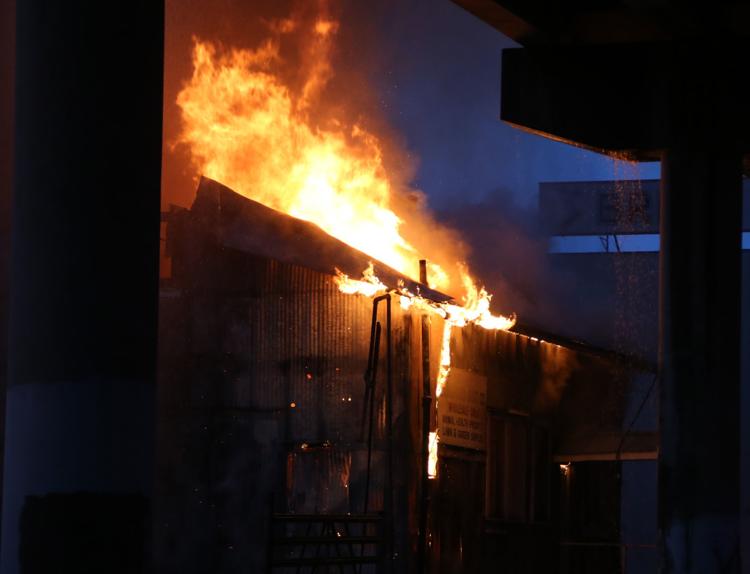 17th and Franklin fire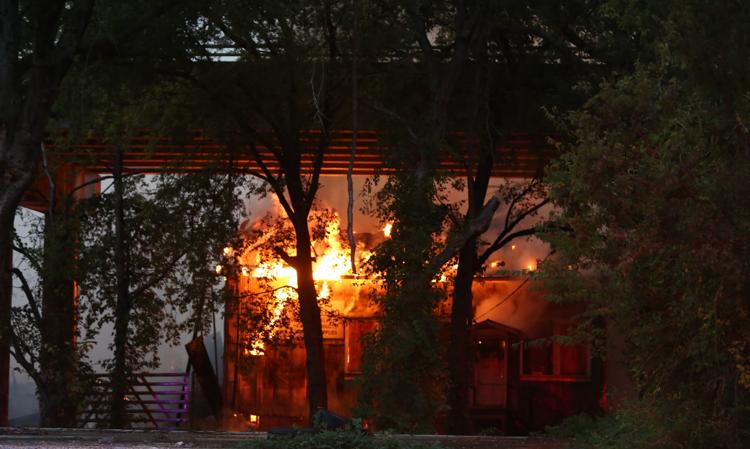 17th and Franklin fire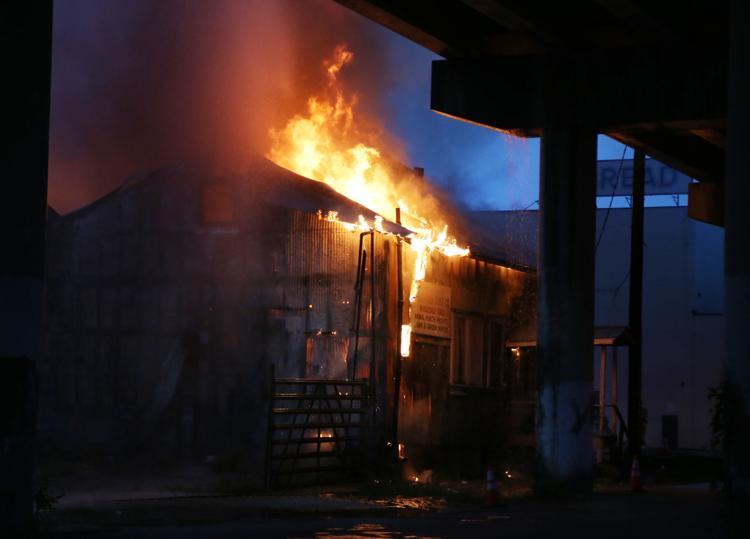 17th and Franklin fire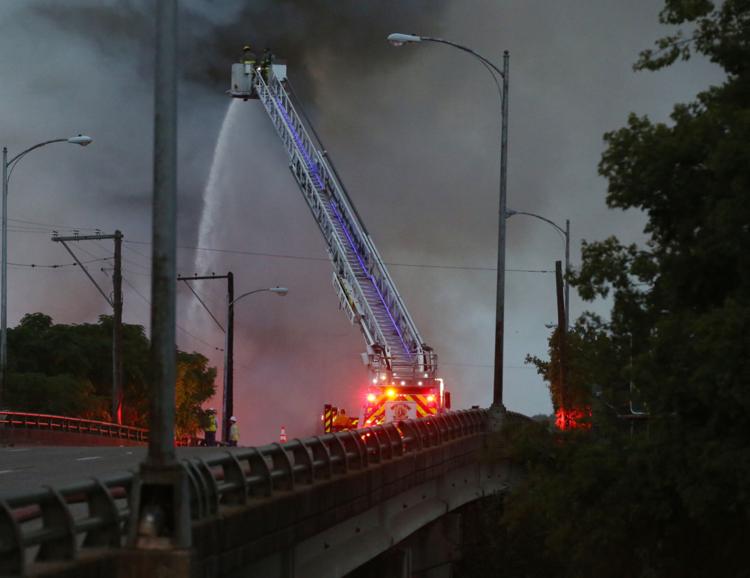 17th and Franklin fire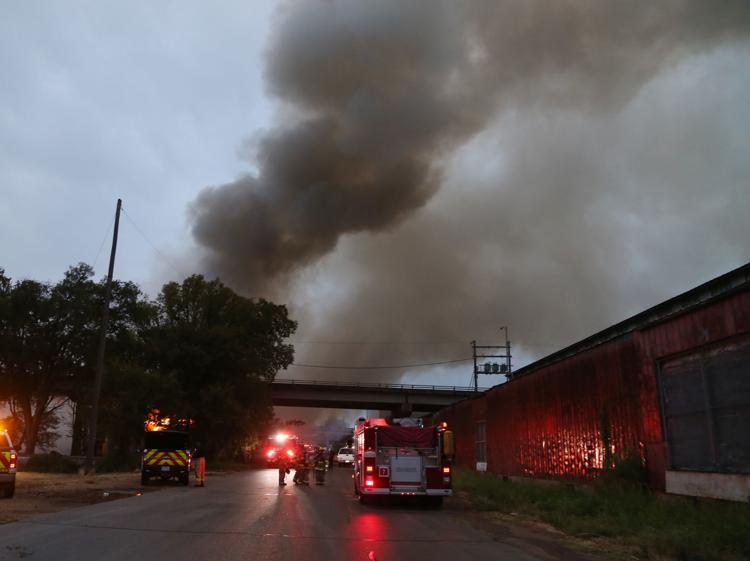 17th and Franklin fire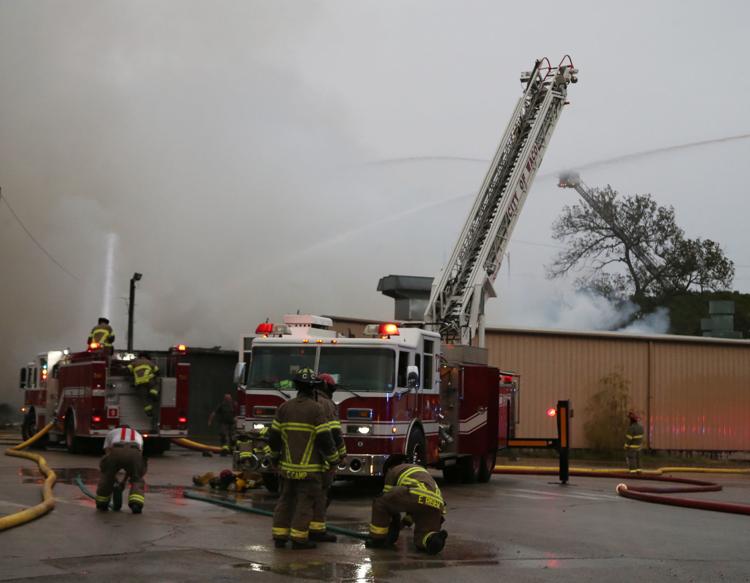 17th and Franklin fire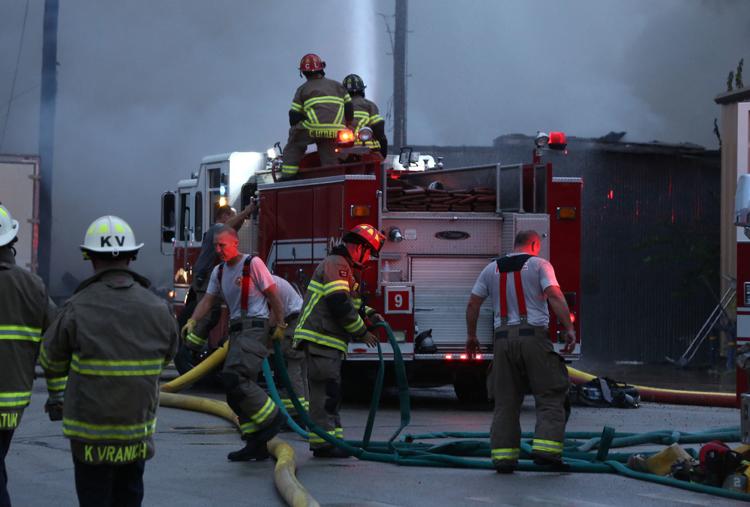 17th and Franklin fire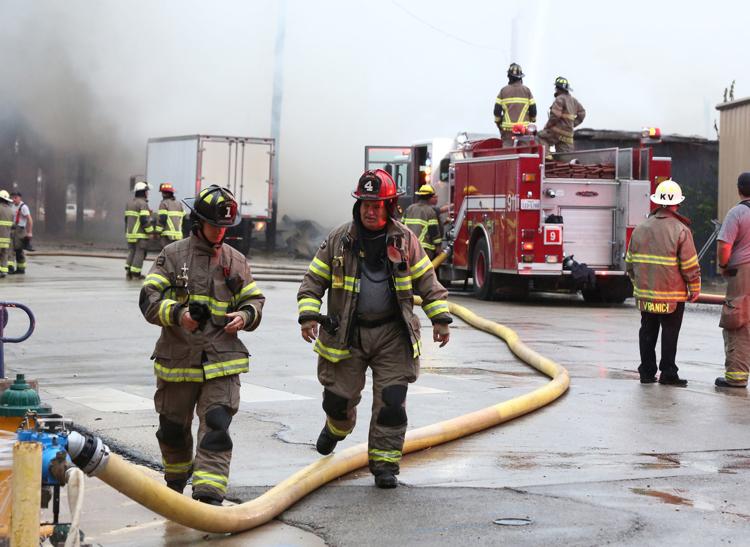 17th and Franklin fire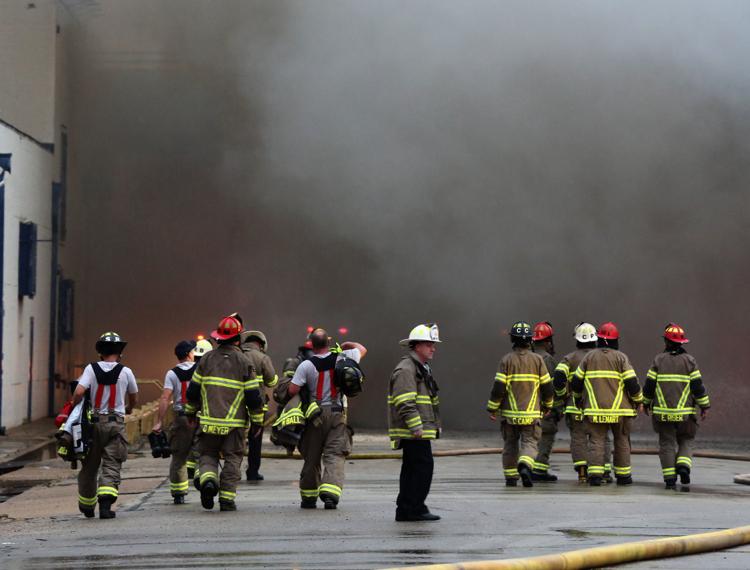 Warehouse fire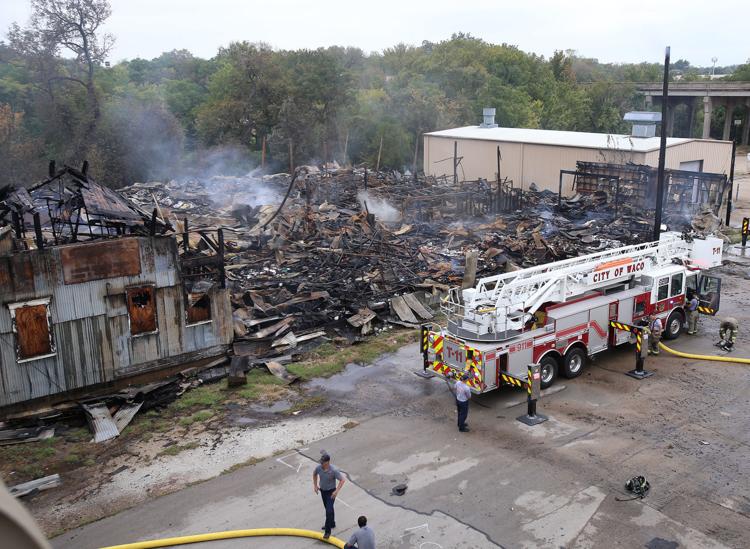 Warehouse fire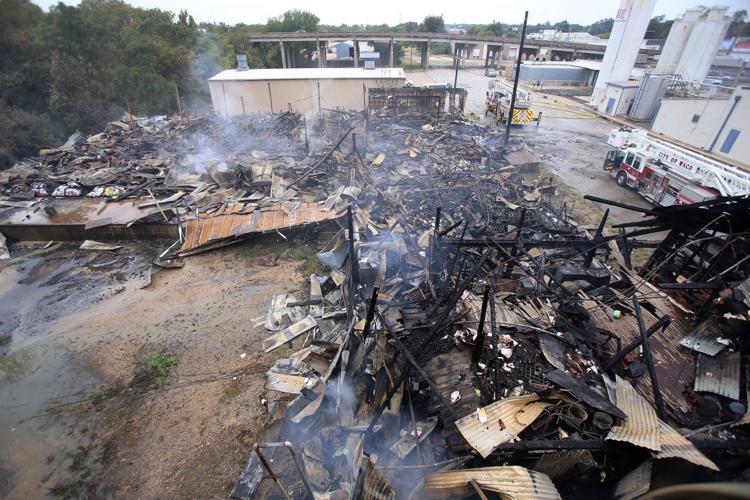 Langford Distribution fire