Established in 1878, Waco's Oakwood Cemetery has a lot of limits on what visitors can do in memory of those buried there.
Add outdoor grilling to that list.
The cemetery was forced to add open flames and cooking devices to the list of banned items this summer, when families started barbecuing on the 160-acre grounds.
"A lot of people like to come out here and have a picnic on the weekend, which is great," said Laura Swann, chair of the Oakwood Cemetery Grounds Committee. "We can't have fire and barbecue pits."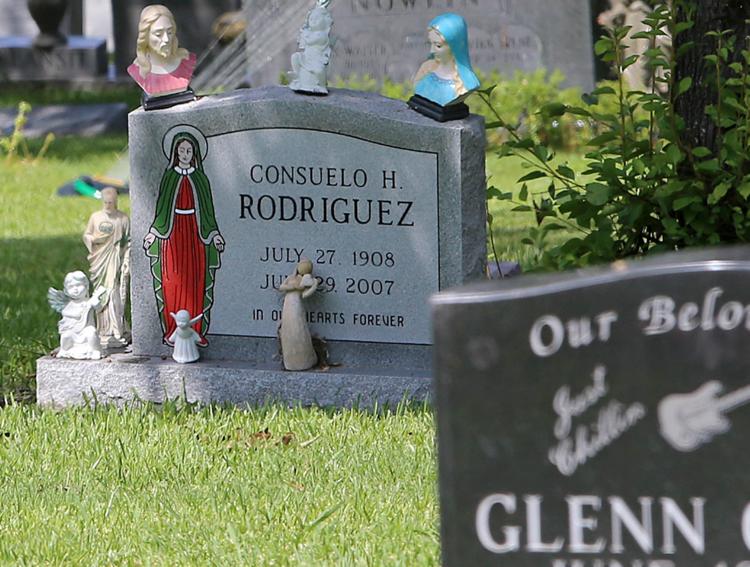 Other items not allowed at Oakwood include decorative elements like toys, pinwheels, ceramics and balloons.
"It's a difficult issue because people have their loved ones here," Swann said. Those items interfere with daily maintenance.
Doug Rye, whose wife and father-in-law are buried in a family plot there, recently had to dig up lilyturf plants he'd planted along the borders of their graves two years ago. He said he'd received verbal permission to do so, but was later told he needed written permission.
"People like to come down here and take care of their loved ones," Rye said. "It just doesn't seem right. Part of the charm of this cemetery is that it's so quiet and serene. I think the personalization is a part of it all."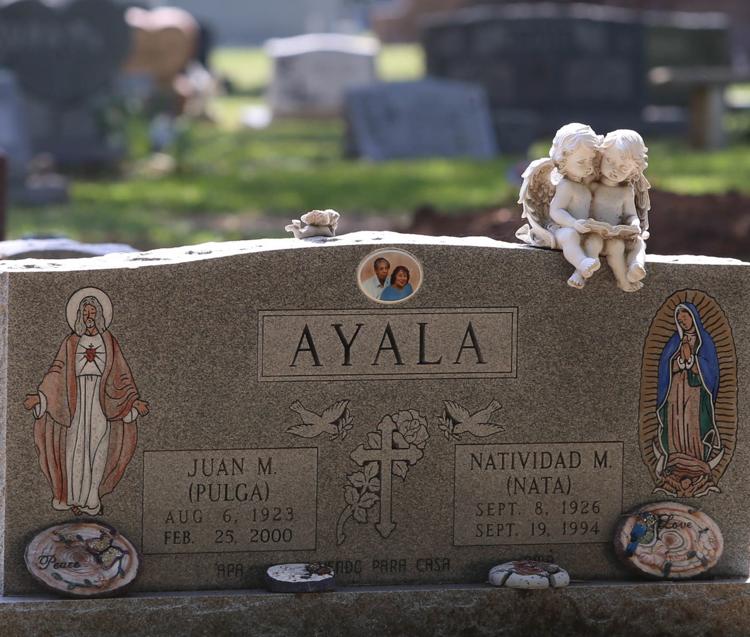 Rye said Oakwood first got in contact after his mother-in-law requested permission to plant a crepe myrtle behind his father-in-law's headstone. He received a letter from cemetery management instructing him to remove the existing plants from the family's plot with a letter. Rye said he'd been unaware of the requirements until then.
"They need to make these things more public," Rye said.
Oakwood considers trees as donations, and they are often not planted near a requested grave site. "We try to place it in an area that is beneficial for the family, if at all possible," said Clint Lynch, Oakwood's general manager. "We have to be careful with roots, we don't want root systems to interfere with future grave sites."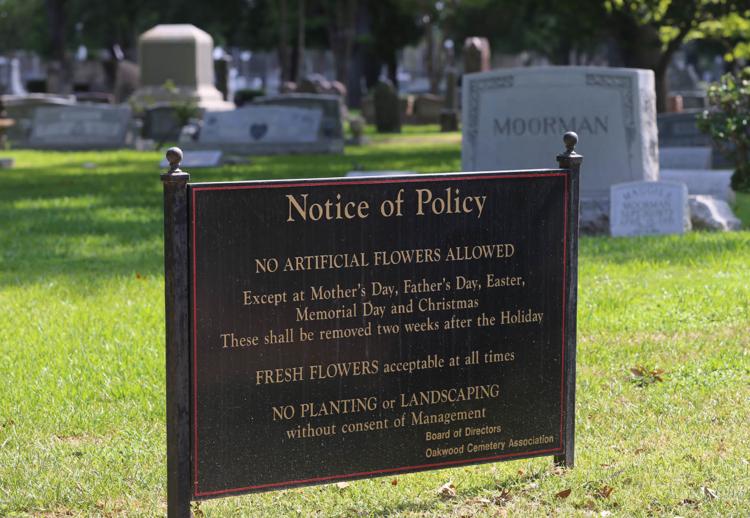 Swann said families sometimes report receiving verbal permission to plant or place something in the cemetery years ago, only to be told to remove it later. Some elements of older graves that would usually be considered out of line are permitted because they're considered historical. The cemetery is the final resting place for more than 35,000 individuals.
An employee collects banned items from graves daily, and Oakwood stores them for pickup at the office.
"It sits back there for a long time," Swann said. "People have plenty of time to come looking for it."
Lynch said getting the word out about changing rules is difficult for a few reasons. Families may live outside of Waco, and sometimes do not leave a forwarding address if they move. In other cases the person who purchased the plots is deceased and the cemetery has no contact with remaining family members who tend to the graves.
"Our cemetery is so old that sometimes the original family is long gone, and we're dealing with fourth or fifth generations," Lynch said.