Mary Drennon is on vacation; this feature published in the Waco Tribune-Herald in January 2018.
Most people would just ignore a tossed can or piece of trash on the road. But not Chilton resident Les Kelso, 69. That's because he and other Vietnam veterans like him know the damage that can be lurking behind a simple piece of trash. It's an instinctive reaction to avoid it.
Kelso was born in Sunnyside, Washington, and lived in Midland during his teens. Barely 17, he joined the Navy in 1965 and went to the U.S. Naval Training Center in California. There, after boot camp, he received six months of rigorous schooling as a radioman/electronics tech.
All Kelso knew about Vietnam was "it was a place that everybody was trying to keep from going to," he said. But, he didn't really care. "I was young, and I just knew I was going to live forever," he joked.
His first assignment wasn't Vietnam. It was the U.S. territory of Guam in the Mariana Islands, and it gave Kelso quite a cultural shock.
"I recognized how free and open and trusting the villagers were," he said. "There were no doors on peoples' houses other than screen doors – every house in the village."
The locals also held a monthly Day of Fiesta, where tables laden with food lined all the way down the street. Villagers from all over would come to indulge in the feast.
While in Guam, Kelso was a supervisor of communications in the small town of Barrigada, a transmitter site that provided communications/transmitter services for the entire 7th Fleet. Its radio signals covered half the globe.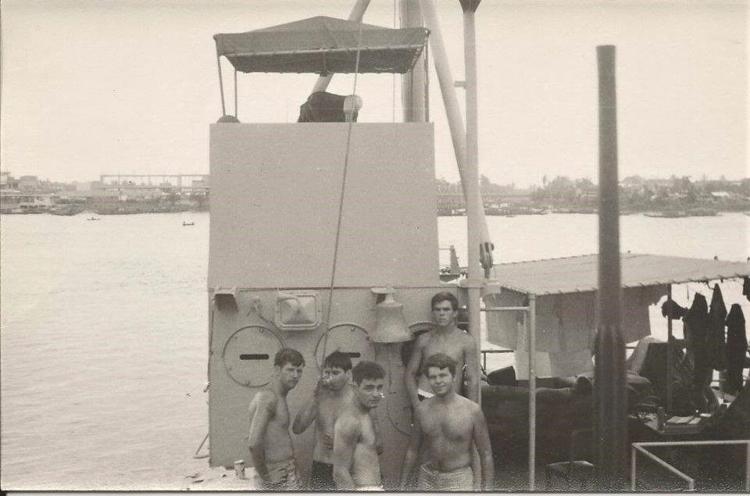 Kelso spent about a year and half in Guam before he was sent to Vietnam.
Arriving in Vietnam in Danang, Kelso would draw four duty stations in the year he was there, the first of which was Tiensha. It was a multi-unit camp that included the South Korean military, along with the Army, Navy, Air Force and more. It took plenty of incoming rounds from the enemy.
From Tiensha, he was sent to the White Elephant Communication Center for a time, but can't reveal what he did there, even to this day. But to say it was a hot spot probably wouldn't be an underestimation.
He was sent from White Elephant to the communications center in Marble Mountain, a well-known area to veterans who served there, located about 30 miles south of Danang. Surrounded by the dense jungle, it was a dangerous place – not just because of snipers.
"Back in the U.S., if you see a can lying in the middle of the road, you run over it," he said. "But over there, they throw a can out in the road, it's got enough C-4 to blow your car and you all to hell." His outfit, lost a hospital truck from a bomb in the road during the night. Two men of another outfit died, and one in his unit was seriously injured.
Kelso's last duty station was served on U-boats, another treacherous task that drew serious fire as they moved about.
His boat, YFU-4, was a utility-type craft that moved men, supplies, ammunition and even prisoners. The crew of 14 lived on it full time.
There was never a trip where they weren't being fired upon. Fortunately, it was well-armed, with two .50-caliber machine guns in front; two cannons, one on each side; and several grenade launchers. Plus, the men had their own M-16s and small arms. Still, the biggest scare was getting stuck on a sandbar, where you became a sitting duck until you could wiggle free. Finally, his year was up.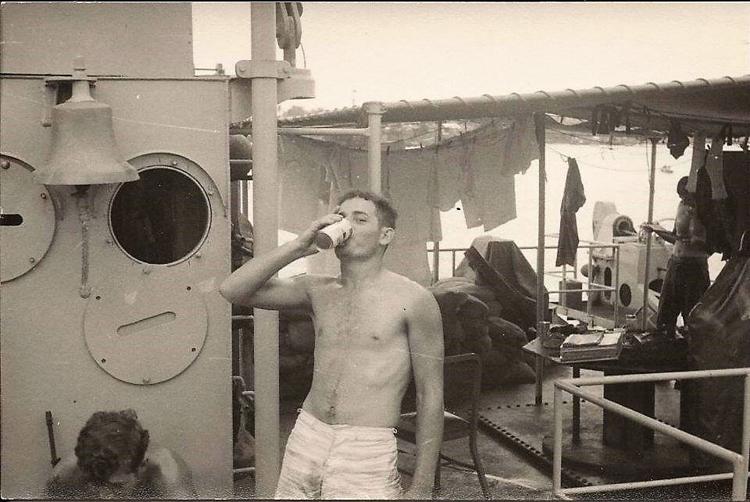 When returned to the States, he was released, but re-enlisted for a time, serving in Kodiak, Alaska. All told, Kelso served six years in the Navy, leaving as an RMET3.
Now home, the martial arts expert, teacher and multi-belted Kelso did many things — musician, policeman, detective and today, a farmer — but the most important was confronting his post-traumatic stress disorder (PTSD), which was affecting his life.
He put it best in his own written words:
"Upon returning to the U.S., some of us were greeted with hateful and hurtful accusations. Some of us were abused and abased and some turned to alcohol or drugs or even suicide or homicide. A phenomenon was occurring with Vietnam veterans that had no definitive label. It manifested itself in anger, self-loathing, destructiveness, isolation, and all of the modern-day representations of PTSD.
"This was such as waste of America's heroes. It remains to this day a chief reason a lot of Vietnam vets choose not to expose their experiences; as well as the horrors of war itself, which most combat vets would rather not immerse themselves in again."
Kelso added: "I'm sorry we had to go, but I'm proud to do my part, as little as it was. There's a lot of guys that didn't come back."