It all came down to a simple letter. On Jan. 18, 2015, the Waco Tribune-Herald opinion editor received a letter from Tennessee that led him to pick up the phone and call its author. It was a veteran looking for a friend he had served with in Korea. He was hoping the paper could help.
The letter writer, Jack Rutter, 85, of Blountville, Tennessee, was seeking an old Air Force friend from Waco he hadn't been in touch with since the 1950s. He had no way of knowing that the man he was looking for, Kenneth Hughes, 84, was now living in Plainview, Texas.
Turns out, Hughes only lived in Waco for a couple of years and never returned to the area after he enlisted in the Air Force in 1951. Born in Fort Worth, he went on to serve in Kempo, Korea, where he met Rutter while stationed there.
The men hit it off right away; they had a lot in common. Both served with the 4th Fighter Wing, 1st Air Postal Squadron, Detachment 28, where they maintained postal services for the front lines.
"We were the contact for the troops from their families back home," Hughes said. They saw no real action, but "occasionally, we were entertained by fireworks at night," he added.
Rutter and Hughes shared a six-man tent. Hughes noted the two men had many of the same qualities, including that both were country boys, and both shared a dislike of heavy drinking.
"We were the closest friends that we could be," Rutter said. "We never had a cross word between us."
Then, just as war brings men and friendships together, it takes them apart again. But neither forgot the friendship.
They saw each other once in the 1950s, but that was the end of their contact. "At that time, we didn't have such things as emails … and all that stuff," Hughes said.
Life went on for both men, and in early 1954, Hughes married Quata Barnett; they have four children, eight grandchildren and 12 great-grandchildren. He attended Sul Ross in Alpine and got a degree in animal husbandry. For 35 years, he worked in management in cattle feed industry.
In the meantime, Rutter served many years as a state trooper and later worked for a company that sold equipment used in the chemical feed systems of water and waste water treatment plants.
Rutter married Beverly Forrester and they had three sons and three grandchildren together. She died in 2015 after nearly 30 years of marriage. "For the first time in a long time, I had absolutely nothing to do," Rutter said. That's when he decided to track down his friend.
He didn't know Hughes also had been looking for him. If he ever had a chance to pass through Rutter's hometown of Bristol, Virginia, he would look for him but couldn't find him, as Rutter was now living in Tennessee.
The letter that changed things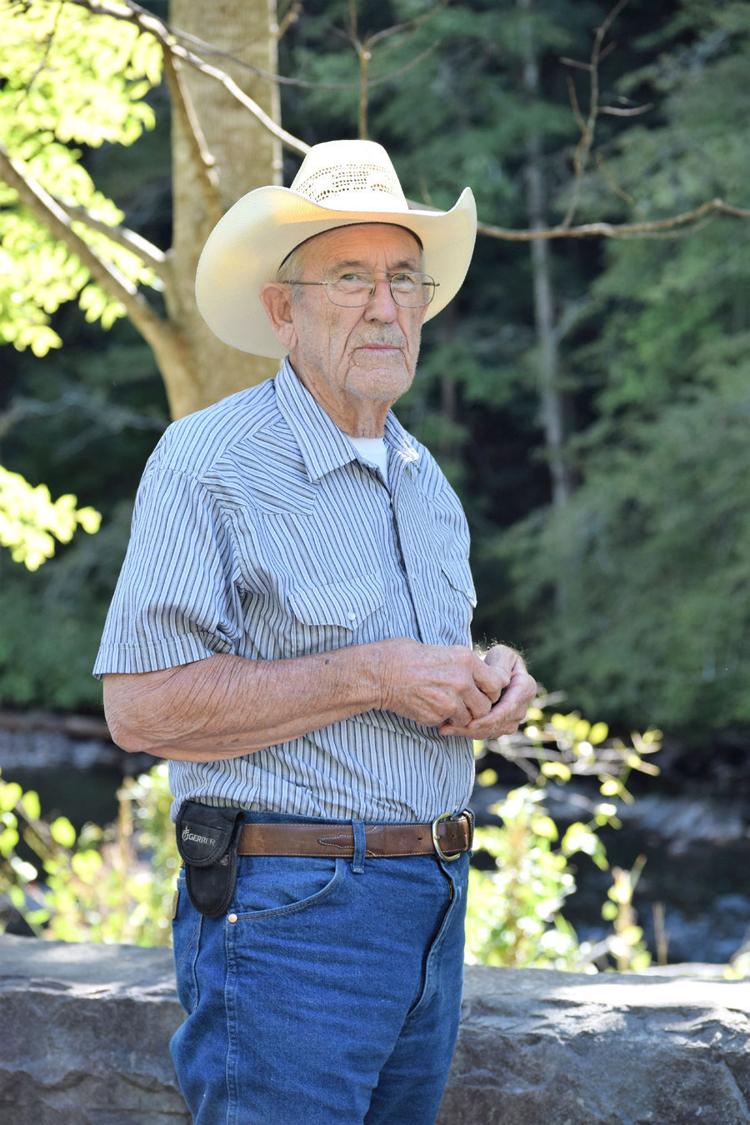 In 2015, Rutter's letter ran in the paper. Even though Hughes' brother, Jerry, lives in Waco, he didn't see it. A relative did, however, and called Jerry who in turn called his brother in Plainview. Hughes quickly picked up the phone, and for the first time in many years the two men talked to one another.
The following year, in October 2016, they had their first in-person visit when Hughes traveled to Tennessee with his daughter, Kerrie, and her husband, J.M. Bryant. They returned again this year to visit Rutter.
"I was surprised he had changed in appearance so much (as I am sure he thought of me)," Rutter said. "But his personality when he spoke brought back perfect memories. I still love his Texas accent."
Hughes plans to visit Rutter again "if my health holds," and if he gets the opportunity. In the meantime, he keeps in touch with his friend by phone.
Rutter, who said he was amazed at the results of his search across so many miles, especially thanked Opinion Editor Bill Whitaker: "He was an absolute gem, he concluded."