The jailing of 175 people in the deadly Twin Peaks shooting has left some local families in a desperate cycle of waiting, worrying and trying to clear their loved ones' names.
John Wilson and his 28-year-old son, Jake, remain locked up together in McLennan County Jail while their Harley-Davidson shop on Interstate 35, Legend Cycles, is closed indefinitely.
Cody Ledbetter, a 26-year-old with a pregnant wife and toddler, missed the funeral of his stepfather and motorcycle mentor, Danny "Diesel" Boyett, one of the nine people who died in the gunbattle.
In Robinson, the wife and young daughter of Boyce Ray Rockett are anxious for the return of the family's breadwinner.
And in Hewitt, family members of Matt Clendennen are struggling to run his landscaping business and handle awkward questions from customers, acquaintances and his four children and stepchildren.
"I think the hardest part is telling your 4-year-old son, 'Your dad's not coming home yet,' " said his wife, Sheree Clendennen. "He wants to be like his daddy, wants to do the mowing or whatever. That's been real hard. . . . I try not to let him know about what's going on. He's in pre-K and needs to be learning about getting his shapes and colors right."
These five are among the 24 McLennan County residents being held on $1 million bond in the Twin Peaks shooting. Interviews this week with their attorneys and families indicate that all five are members of the Cossacks or Scimitar motorcycle clubs, which Waco police say clashed with the rival Bandidos Motorcycle Club in the Twin Peaks parking lot just after noon.
Accounts from their attorneys and families share a common thread: that these were family-oriented men who didn't go to the restaurant looking for trouble.
Dozens of Cossacks and Scimitars showed up around lunchtime at the restaurant, where a 1 p.m. meeting was scheduled for the Texas Confederation of Clubs and Independents, a biker advocacy group.
The Bandidos are heavily involved in the confederation, but the Cossacks and their allies the Scimitars are not part of it. Police last week said a group of bikers showed up uninvited to the gathering, presumably referring to the Cossacks.
But Michael White, a Bell County attorney representing John Wilson, said his client had a much different understanding. Wilson, a top officer of the local Cossacks chapter, said police had encouraged the Bandidos and Cossacks to mend fences, and he thought his club was welcome at the Twin Peaks meet-up, White said.
"He is devastated and his wife is devastated," White said. "He told me very clearly that he never would have brought his son to something that was going to be a volatile, hostile environment."
White said Wilson is distraught after seeing people he knew killed in front of him, and he is anxious to see his son, who is being kept separate at the jail. White said Wilson should have a strong case at his bond-reduction hearing because he is not a flight risk and does not have a criminal history.
But he said the future of Legend Cycles is in doubt. Wilson, a former sales manager at Legend, bought the business in 2014 and moved it to 3201 Interstate 35.
"He's going to try to reopen, but he's afraid the publicity might ruin him," White said.
Fellow Cossack member Cody Ledbetter, 26, also claims he had nothing to do with the shooting, said his Waco attorney, Jason Darling.
Ledbetter, a local car dealership employee, is a new member of the Cossacks. He went to Twin Peaks with his stepfather, Danny Boyett, a mechanic and local Cossacks leader who bought him his first motorcycle, Darling said.
"He had gone there with his stepfather to have lunch and have a meeting on some legislative stuff," Darling said. "He had not planned to be there long. He has a wife and child and another on the way, and he was planning to attend a birthday party that afternoon."
He said it appears Ledbetter hit the ground as soon as the shooting started. He said Ledbetter was traumatized by the shooting of his stepfather and his inability to attend the funeral.
"He's obviously devastated by the loss of a family member," he said. "It's a nightmare for the family."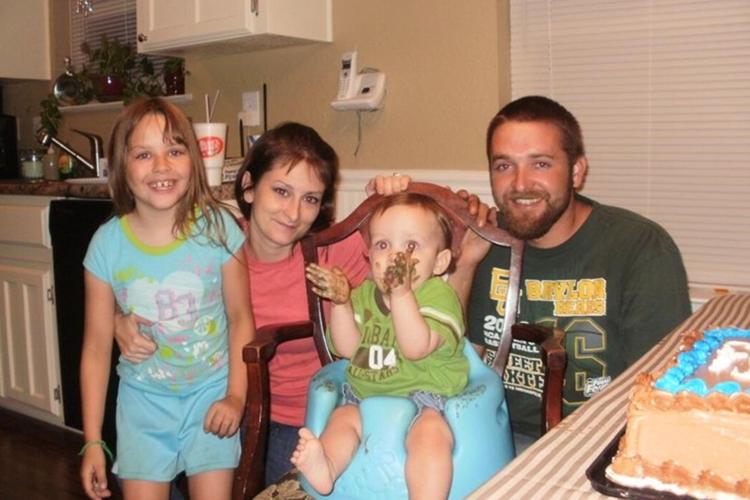 Likewise, attorneys for Boyce Ray Rockett, of Robinson, and Matt Clendennen, of Hewitt, say the men were unprepared for the violence and not involved in it. Both men are buddies and members of the new local chapter of the Scimitars Motorcycle Club.
Sheree Clendennen said the club members are "big old teddy bears" who like to ride motorcycles and raise money to buy Christmas presents for disadvantaged kids.
"That's why I liked the group — everything they were involved with was helping people out," she said.
She said that when her husband left that Sunday afternoon, he told her he was going to a motorcycle meeting but gave no indication of trouble. He later texted that he was taking cover in a back room at the restaurant.
Matt Clendennen grew up in Woodway and served as a firefighter for more than three years in Marlin and Hewitt, said his father, Dave Clendennen.
He earned a business degree from Baylor University in 2011 and worked with his father to start a franchised landscaping business.
"He's just a hardworking, takes-pride-in-what-he-does kind of guy," said Dave Clendennen, a longtime accountant at Baylor. "People like him."
Baylor has given Dave Clendennen time off to run his son's company until the legal trouble can be sorted out, but he said the business needs Matt back.
He said longtime customers know that his son "was at the wrong place at the wrong time," but the widely distributed photos of him in jailhouse orange could hurt business.
"It can kill you," he said. "If this thing goes on and on, you can't recover. It can't go on much longer for us."
Matt Clendennen's attorney, Clint Broden, of Dallas, said his client has a June 5 bond-reduction hearing.
"He's an innocent person with lifelong connections to Waco who owns his own business and has a family," Broden said. "I think he's a poster child for a lower bond."
Rockett's attorney, Will Hutson, of Waco, said his client was also uninvolved in the deadly dispute.
"From everything I've received, he was not outside and did not have a weapon," Hutson said. "At the time of the shooting, he was retreating into the restaurant. He was probably on the patio and saw something happening. He was unarmed and had no idea what was going to happen."
He said he thinks his client has a strong case for a bond reduction.
"He has a toddler and he has deep roots in the community," Hutson said. "He's a person who has no known criminal history. I took his case because I think the guy didn't do anything. I think he was there at the wrong time."
But Hutson said it's hard to fathom how the local justice system is going to process so many people in this case.
"This is uncharted water," he said. "I've never heard of anything like this in my life. . . . This is going to take years to resolve. Hopefully within the next two or three weeks, we can get some resolution on the bonds."