As more bikers are released from McLennan County Jail, the accounts of what led up to the deadly shootout at Twin Peaks come into sharper conflict with each other.
Police and prosecutors have painted the May 17 shooting as a clash of rival "gangs" — primarily the Bandidos and Cossacks motorcycle clubs — that were armed and prepared to settle scores in a public place.
Waco police have said more than 300 weapons found at the scene show there was "criminal intent" among the 177 who were jailed in the immediate aftermath of the shooting.
"(It) indicates to the public that these are not clubs, these are criminal gangs that came here with the intent or anticipation of violence," Waco police Sgt. Patrick Swanton said in the week after the shooting.
Bikers and their attorneys give different accounts of the cause of the conflict, depending on their sympathies toward one group or another.
But the bikers on both sides say they were shocked by the eruption of violence and tried to get out of the way, only to be arrested as co-conspirators.
Matt Clendennen, a member of the Cossacks-aligned Scimitars Motorcycle Club, was released on bond Tuesday. He said he was on the patio sipping ice water and waiting to order lunch when the parking lot fight broke out, then immediately took refuge in an interior hallway.
"I didn't have weapons of any kind," said Clendennen, 30, a former firefighter who owns a landscaping business in Hewitt. "The only thing I had was a miniature pocketknife. I'm a business person, a hardworking person, a family man. If I thought there was potential for violence with any organization, I would not be part of it. Why would I? Why put my family in danger?"
Likewise, attorneys for Sandra "Drama" Lynch and her husband, Mike Lynch, of Mart, said the two were unarmed and unprepared for the conflict.
Sandra Lynch had arrived before 11:30 a.m. to set up for a 1 p.m. regional meeting of the Texas Confederation of Clubs and Independents, a bikers' rights coalition for which she is an officer. The group is headed by a Bandido, and Cossacks are not members.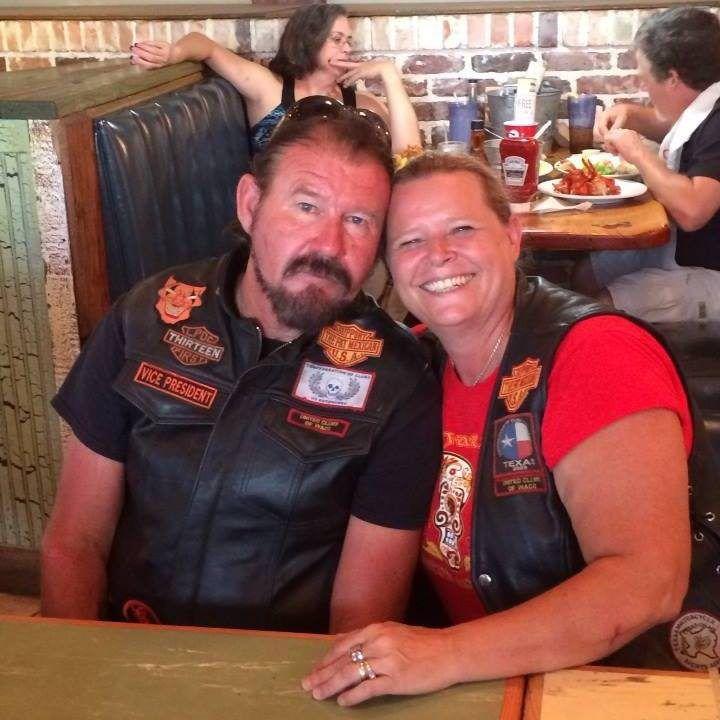 Sandra Lynch was surprised when she saw a large group of Cossacks arriving around 11:30 a.m., said her attorney, Gary Smart of Arlington.
"When the Cossacks got there, her heart just sunk," he said. "She just knew there was going to be trouble. (Cossacks) had been causing trouble around Waco for a while."
At 11:33 a.m., she texted a friend from the biker confederation that a Cossack had just run into her in the parking lot. At that point, about 50 Cossacks had arrived, according to Lynch's text.
"They were making derogatory comments and saying, 'Get out of our way, we're Cossacks,' " Smart said.
Police have said the altercation started when someone's foot was run over, but Smart said Lynch had nothing to do with the fight, which started an hour after she was allegedly hit.
"She didn't yell and scream," he said. "She's not going to start an altercation. It's not in her nature."
Lynch was still in the parking lot directing traffic when the fight broke out, Smart said.
"She started to take off running," he said. "She made it a short distance and then hit the ground. Bullets were whizzing over her head."
The Tribune-Herald has not been able to contact Cossacks or Bandidos officials.
Members of other local motorcycle clubs and groups that came for the COC&I meeting — such as Sons of the South, Boozefighters and American Legion Riders — corroborated the story that the meeting was meant to be a peaceful discussion of bikers' legislative priorities.
Several of those confederation members say the Cossacks and allied Scimitars were attempting to crash their gathering and cause trouble for the Bandidos. The two groups have had violent clashes over the last six months, and a Texas law enforcement report in March suggested the groups might be beginning a war.
But a man identified as a top-ranking North Texas Cossack told a different story in a Washington Post article May 23. He said a leader of the Bandidos from Longview had contacted Owen Reeves, a Cossack from Bruceville-Eddy, and invited the Cossacks to powwow at Twin Peaks that Sunday about 11 a.m.
The source told the Post that 100 Bandidos pulled up around 12:15 p.m., and a Bandido started a fight by running into a Cossack.
"It was a set-up from start to finish," the otherwise anonymous Cossack told the Post.
But Sandra Lynch, the COC&I organizer who made the reservation for the meeting on Twin Peaks patio, heard nothing about the prospect of truce talks or a rumble, her attorney said.
"She was not aware of any gathering to create peace," Smart said. "They had an agenda they were there to talk about. There was not going to be a truce or anything like that."
He added that only about a dozen Bandidos were actually at Twin Peaks, which undermines the idea of a planned truce or fight between the rival motorcycle clubs.
Court documents show that Lynch had in her possession a beer koozie with the abbreviation for "Support Your Local Bandidos" and a vest patch reading "Support the Fat Mexican," a Bandidos nickname. However, her attorney said that type of patch, in the shape of a Harley-Davidson logo, is a fan patch, not a sign of actual affiliation. He said the Lynches' nine-member club, Los Pirados, is not a support club for any other group.
Stephen "Bowtie" Stubbs, a Las Vegas attorney who has represented motorcycle clubs including the Bandidos, said the idea that the Bandidos were offering a truce was "baloney," as is the idea that they planned to war with the Cossacks on May 17.
"That is not what happened," he said. "It would go against every protocol. I've been part of this world for years and part of negotiations over conflicts. . . . It would not have happened at a COC meeting. COC meetings are neutral ground where nothing is supposed to happen. . . . If they were expecting Armageddon, it would not be at Twin Peaks. It would be somewhere less public with no cameras around."
Stubbs said talks between feuding groups would take place among top-level club leaders with hundreds of club members waiting some distance away. Such talks could take many hours, he said.
Stubbs said he has been in contact with various Texas motorcycle club leaders who were at the scene, and he said 16 Bandidos were at Twin Peaks, including one who was killed and 15 who went to jail. He claims that the violence started when a group of about 50 Cossacks surrounded a group of about seven Bandidos in the parking lot.
McLennan County prosecutors said this week at a hearing that video from the scene clearly shows "Bandidos executing Cossacks and Cossacks executing Bandidos, some at point-blank range" and that Cossacks stationed on the patio jumped over the railings to join the fray.
Clendennen said he was on the patio but wasn't expecting any kind of trouble.
Clendennen said he joined the club a year ago because he wanted an organized group to ride with and found he got along well with the small local group of guys.
"We're all hardworking men who enjoy riding motorcycles and giving back to the community," he said.
Clendennen also has been friends with several local Cossacks, including Danny "Diesel" Boyett, a mechanic killed in the melee.
"He was an incredible person, one of the most caring, giving people I've met," he said.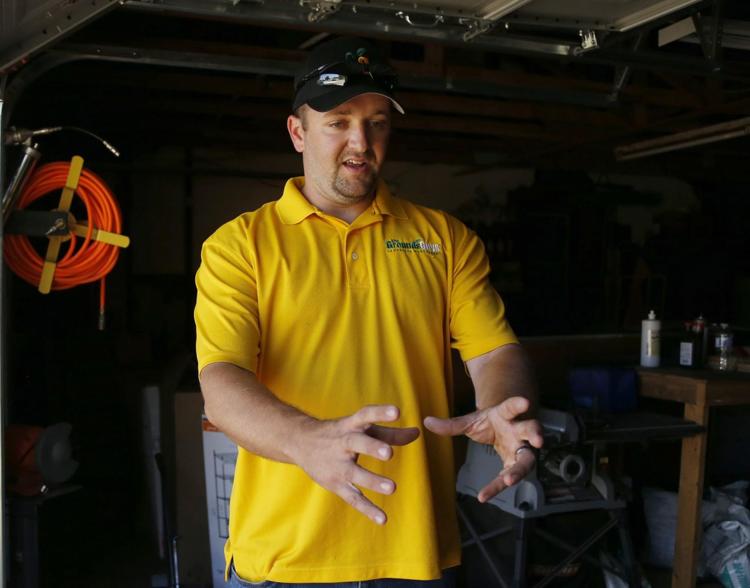 Clendennen said he didn't know about any kind of violent feud going on between the Cossacks and Bandidos, though he knew there was some rivalry. He said he got a message from his motorcycle buddies a few days before that they would be meeting up at Twin Peaks and listening to a presentation on motorcycle legislation.
He said he had been to COC&I meetings before and thought they were public meetings, so Cossacks and Scimitars didn't need to be invited.
Clendennen said that after the fighting started, he wasted little time taking cover inside.
"The was a verbal altercation, and I heard the first gunshot maybe a minute or two after that started," he said. "It was a shock moment. You just freeze in place for a split second."
He said he ducked inside and waited in a hallway leading to the bathroom, then fired off a text to his family to tell them he was OK. Soon, two police officers came in with rifles and made everybody get down on the floor. They escorted out a man from the bathroom who was bleeding from a wound, he said.
The police put Clendennen in zipties and took him with a couple hundred others to the Waco Convention Center for questioning. He said he assumed he was just a witness, and when an officer interviewed him, he got the impression he would be released soon.
He said he got worried when he was sent to the McLennan County Jail on State Highway 6, and was astounded when the group he was in was informed of their bond amounts.
"It was total shock," he said. "My jaw dropped. Like, $1 million, are you serious? What could I have possible done to deserve a $1 million bond?"
Clendennen's attorney, Clint Broden of Dallas, has filed a civil lawsuit against the city of Waco and McLennan County District Attorney Abel Reyna, claiming unlawful arrest and detention. Clendennen said the incident has prompted his ex-wife to file a temporary restraining order that has kept him from seeing two of his children and explaining what happened.
Meanwhile, he's trying to catch up on a busy landscaping season with his business and worried that the arrest will cost him future business, though no customers have yet canceled on him.
And he says he is still trying to answer the questions of his 4-year-old who he has with his current wife.
"I'm still trying to get him over the idea that I went to jail," he said. "He thinks you go to jail when you hurt somebody."